THE MALLE 2021 GIFT HAMPERS
Give the gift of adventure
Prepared To Get Lost
We believe in investing in products and gifts that will last and bring happiness/use for a very long time. Give gifts that you'd like to receive yourself and that will be loved and used everyday. Support independent creatives/makers & choose products that are made locally. Invest in real quality, choose less & choose better. To that effect we have created 4 special Malle Hampers, with 4 carefully curated selections of really useful Malle gifts, all at a very special price.
We've also created the annual Malle gift guide to give you some inspiration for unique designs and gift ideas: VIEW NOW >
---
THE MALLE HAMPER

This selection of pocket-ready, smaller Malle pieces includes:
A Silk Riding Scarf, 4 x Malle Mugs, a Malle Travel Wallet, Small Hurricane Bag, Set of 3 Malle Logbooks, a Water Bottle & Bottle Bag, Silk Eye Travel Mask and The Malle Printed Journal.
---
THE MALLE HAMPER

DELUXE

Featuring our best-selling and most loved Malle Merino Wool Heavy Weight Crew Jumper – hand made in England, this beautiful garment will be a friend for life. One of our Silk Riding Scarves, A Moto Wallet, the Limited edition London Print, a set of Malle Logbooks, a waxed canvas Digital Pouch, a Hurricane Dry-Bag (to keep all of your essentials 100% dry and protected) and 4 Malle enamel Camp Mugs.
---
The Stocking Filler Hamper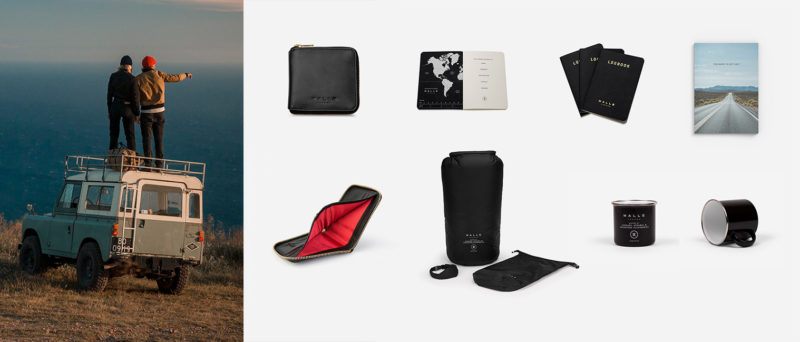 The Malle Moto Wallet, 2 Malle Camp Mugs, 1 Small Hurricane Bag, A Set of 3 Malle Logbooks and The Malle Printed Journal.
---
The Malle Mile Gift Hamper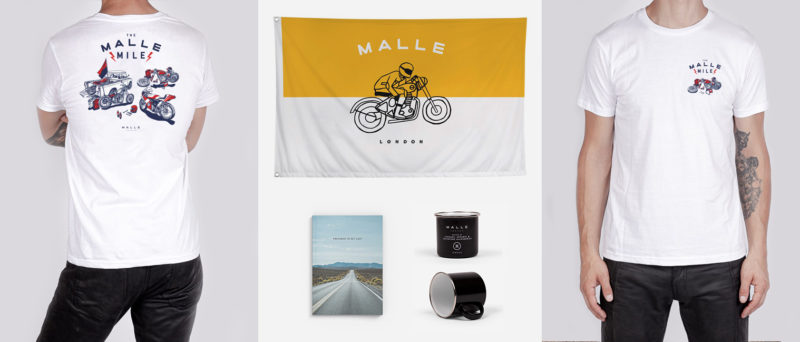 Featuring The Malle Mile T-Shirt, a Limited Edition Race Flag, The 2021 Malle Journal and an Enamel Malle Camp Mug.
Christmas Shipping Dates

To ensure you receive your Malle gifts in time for Christmas, please place your orders by Friday the 17th of December from the UK and by the 15th for international delivery. Although we offer next day delivery across the UK, let's not stress the postman out too much! As always, if you have any gift questions, you can call our team at any time for advice and support.
The Malle 2021 Gift Guide

We believe in investing in products and gifts that will last and bring happiness/use for a very long time. Give gifts that you'd like to receive yourself and that will be loved and used everyday. Support independent creatives/makers & choose products that are made locally. Invest in real quality, choose less & choose better. Here's the annual Malle Gift Guide to give you some inspiration for unique designs and gift ideas: