How to Build a Motorcycle Book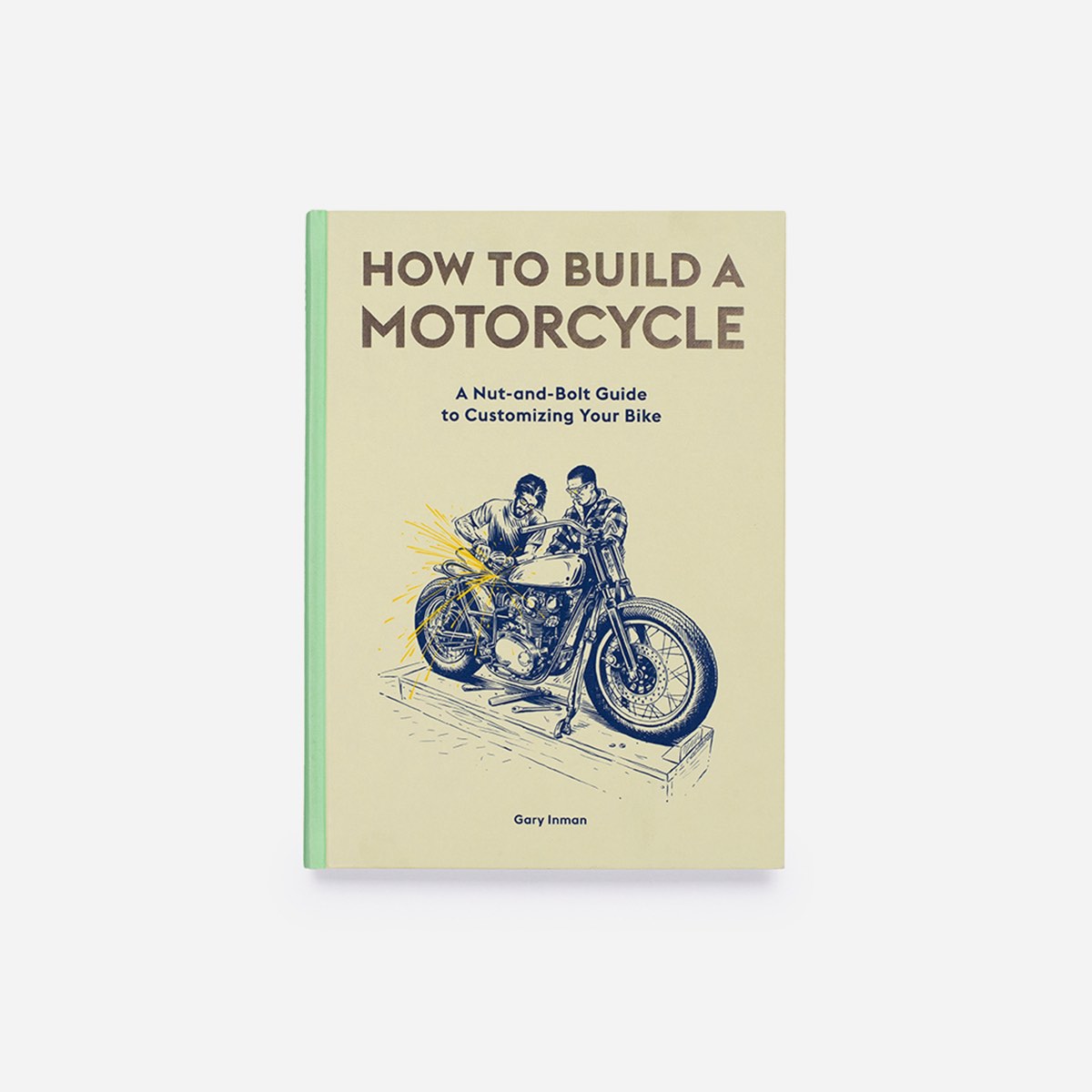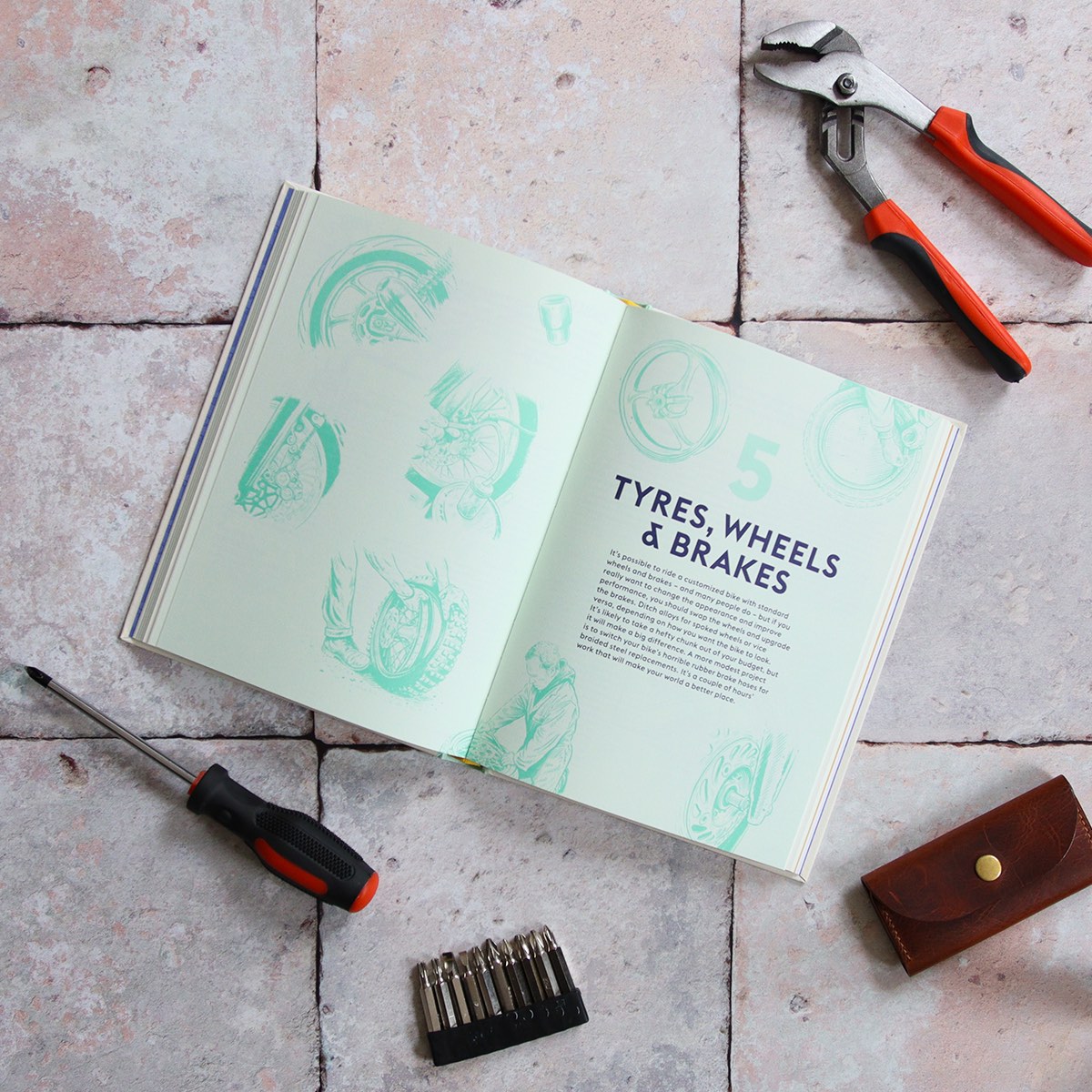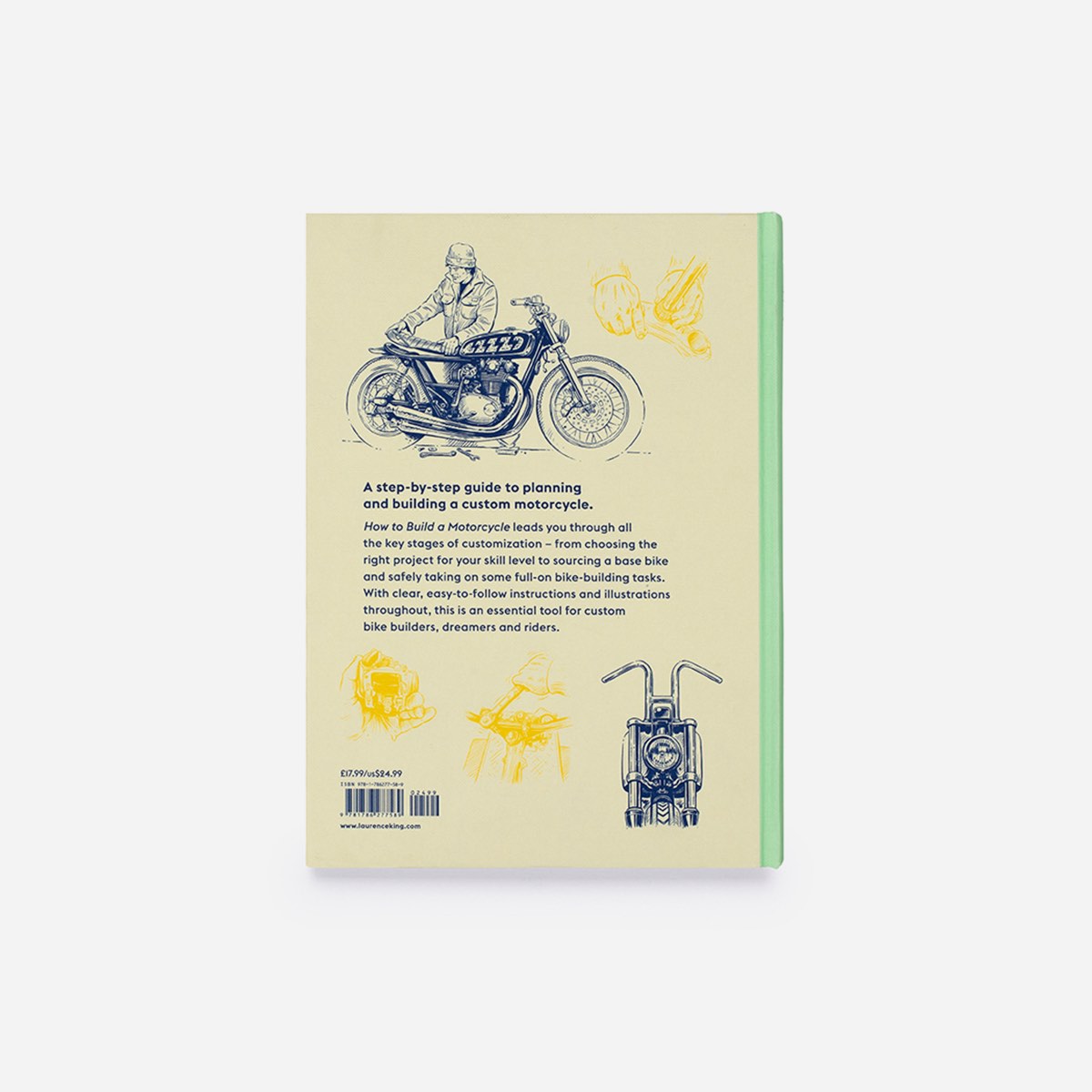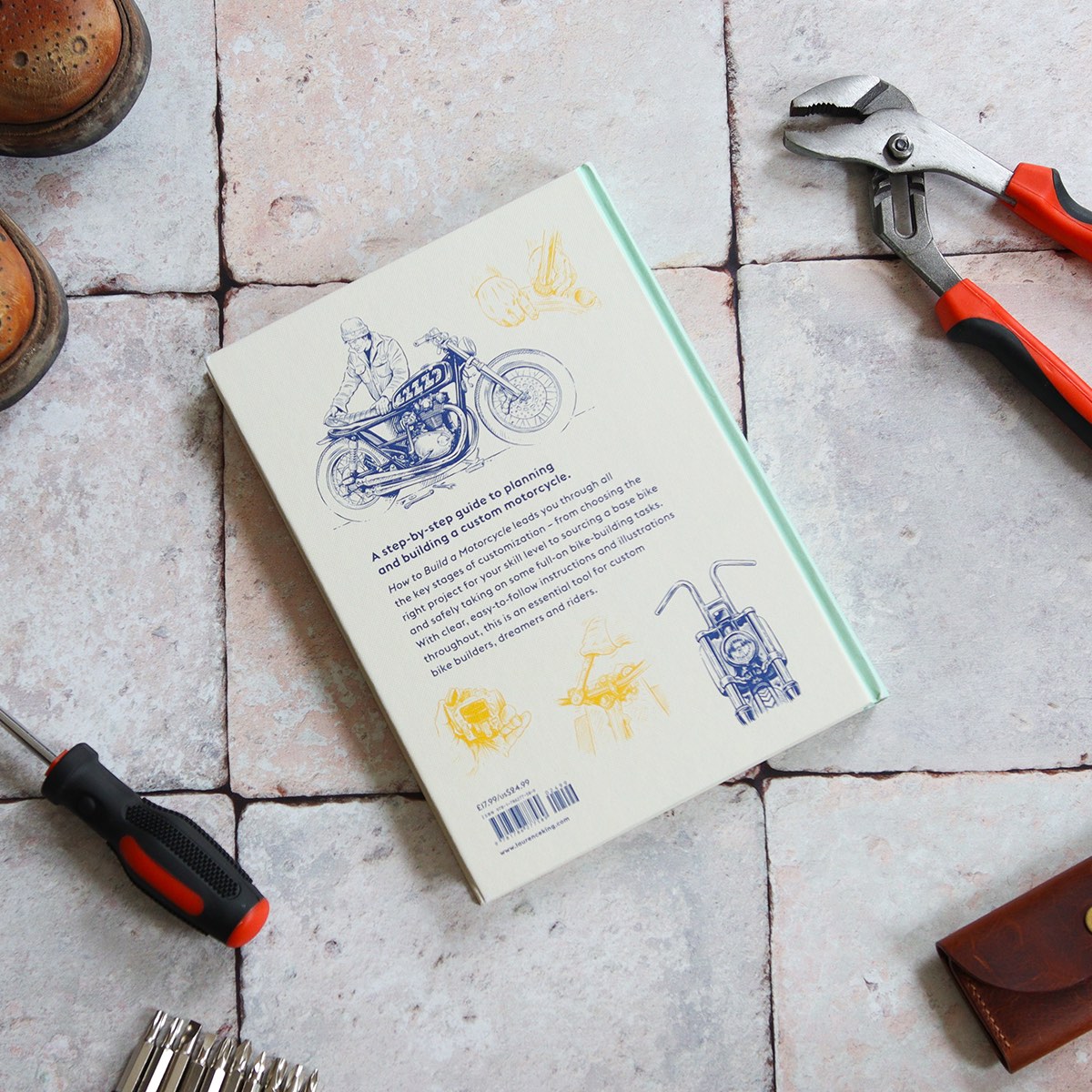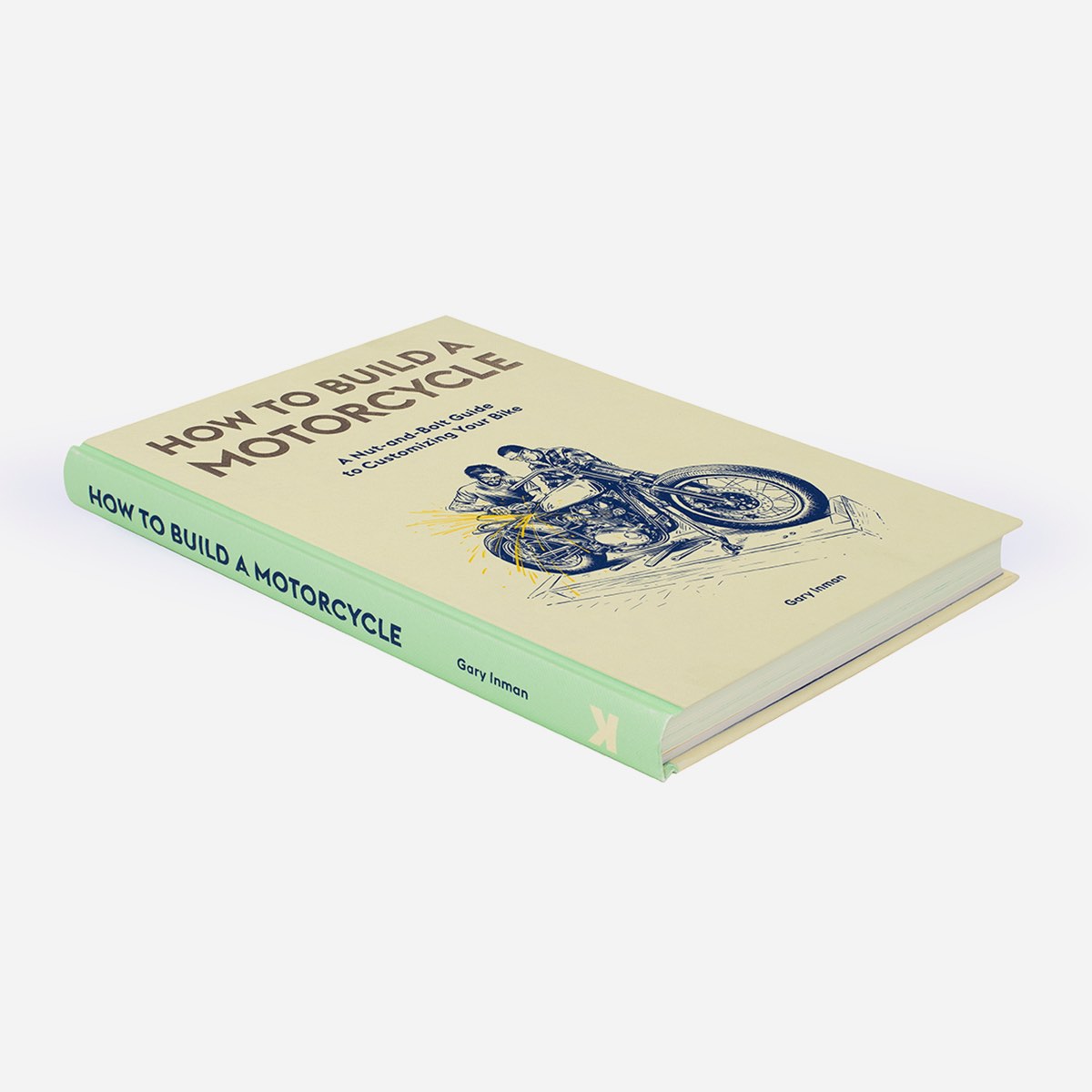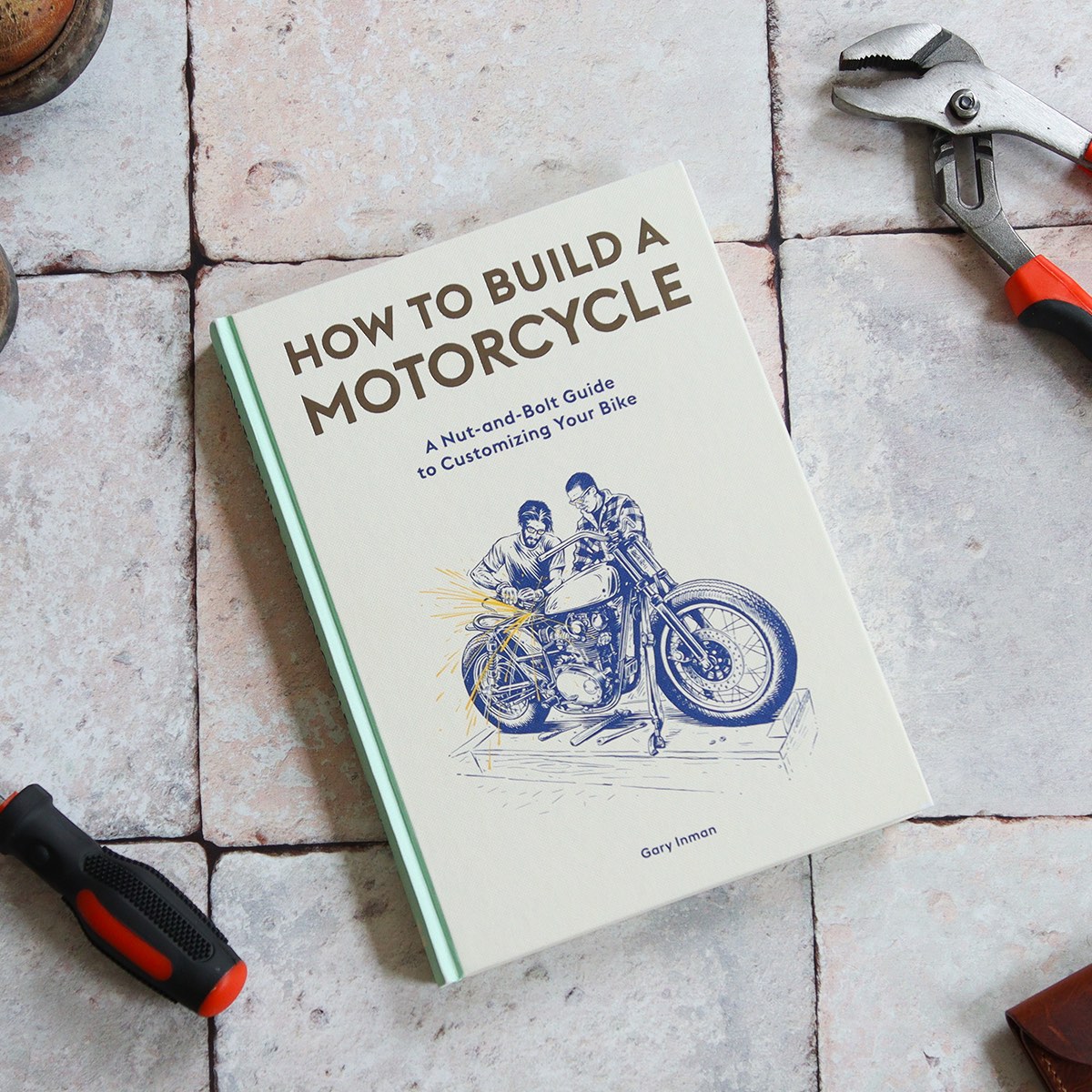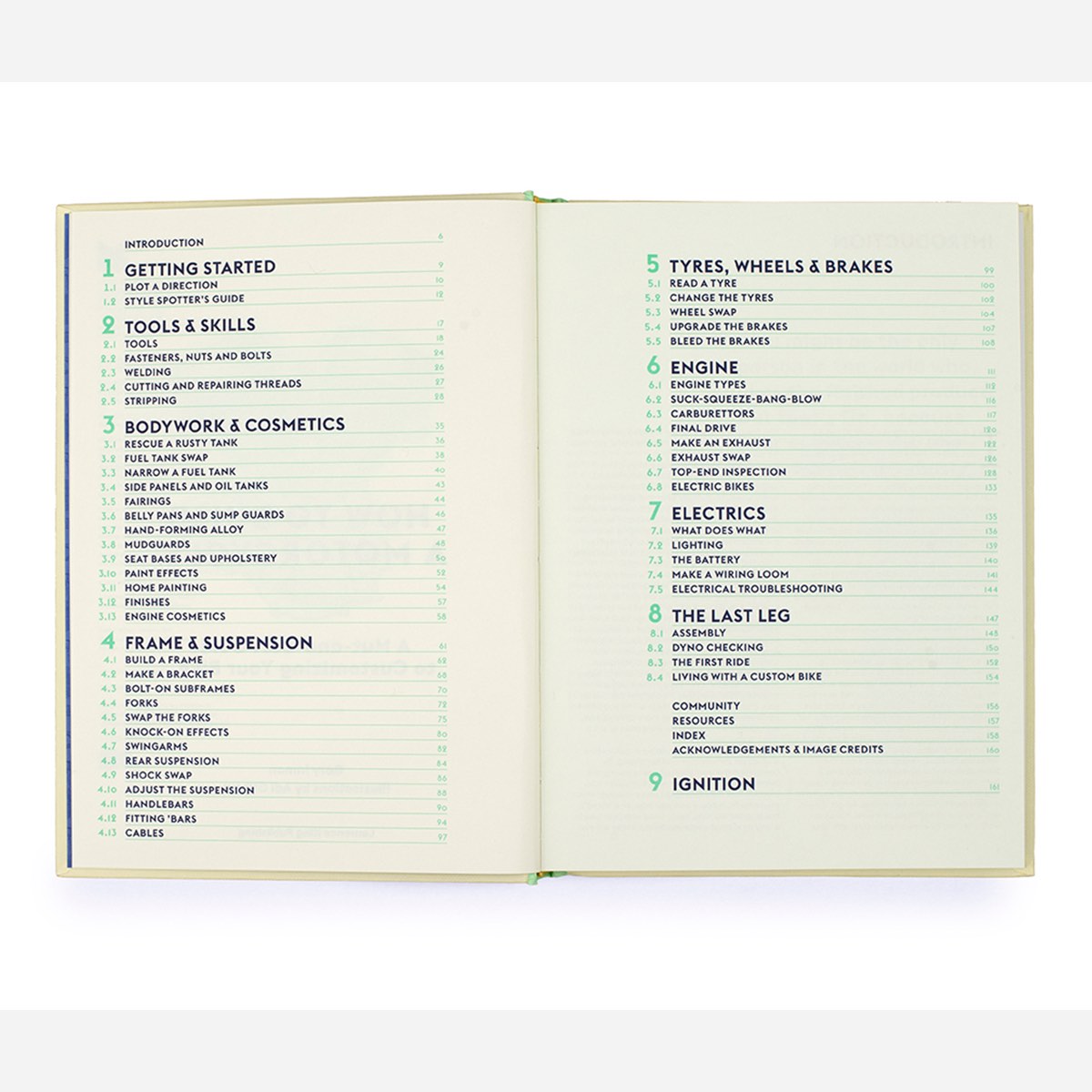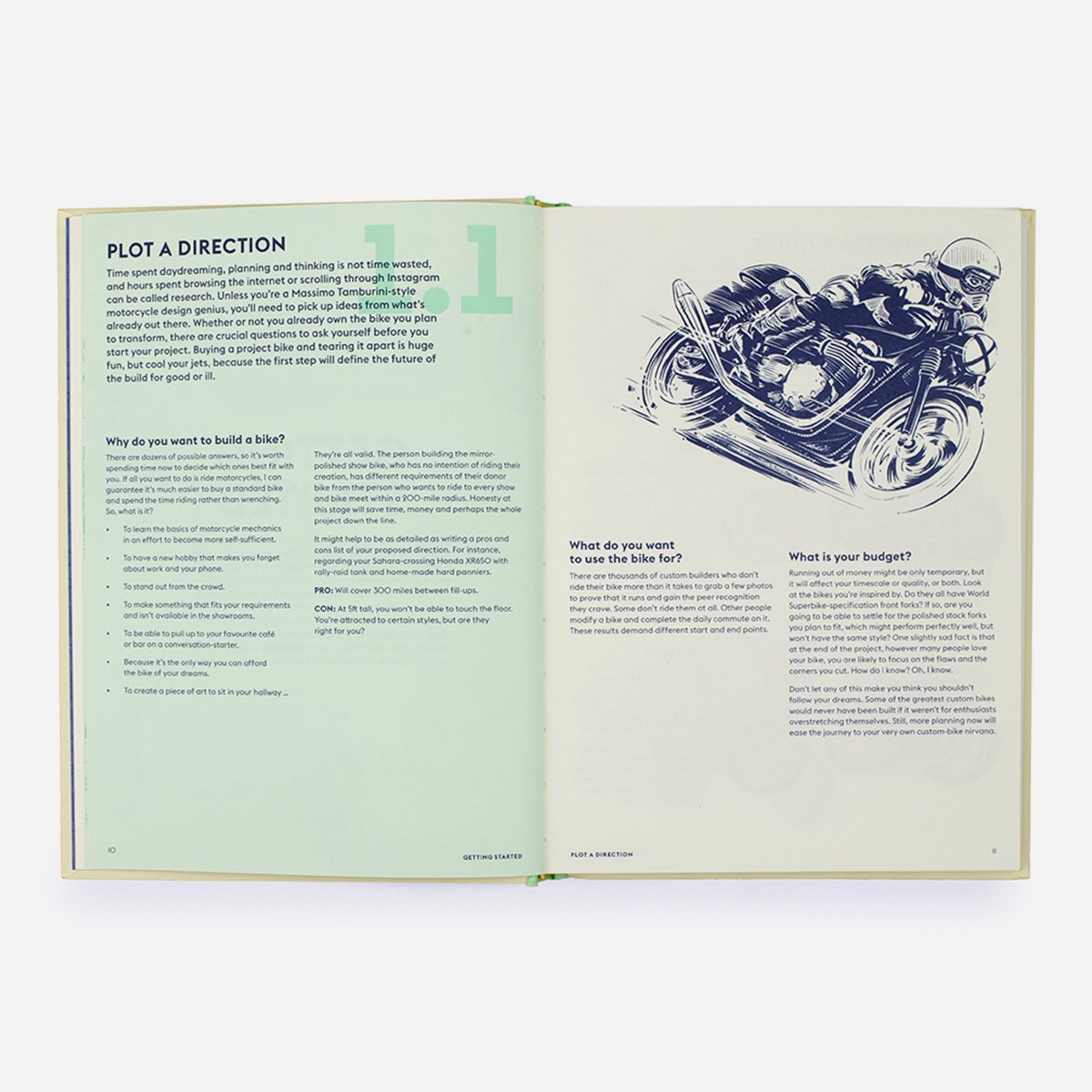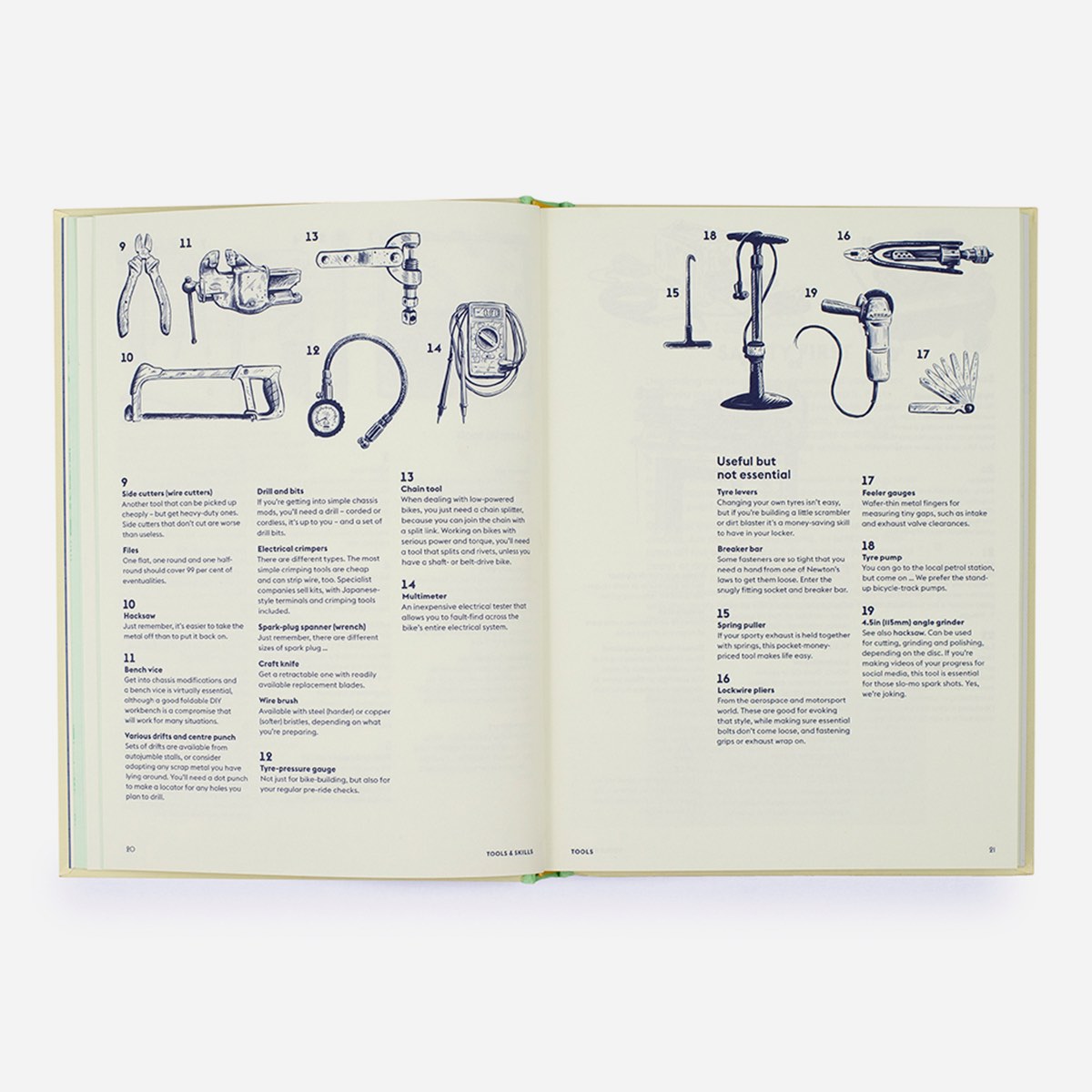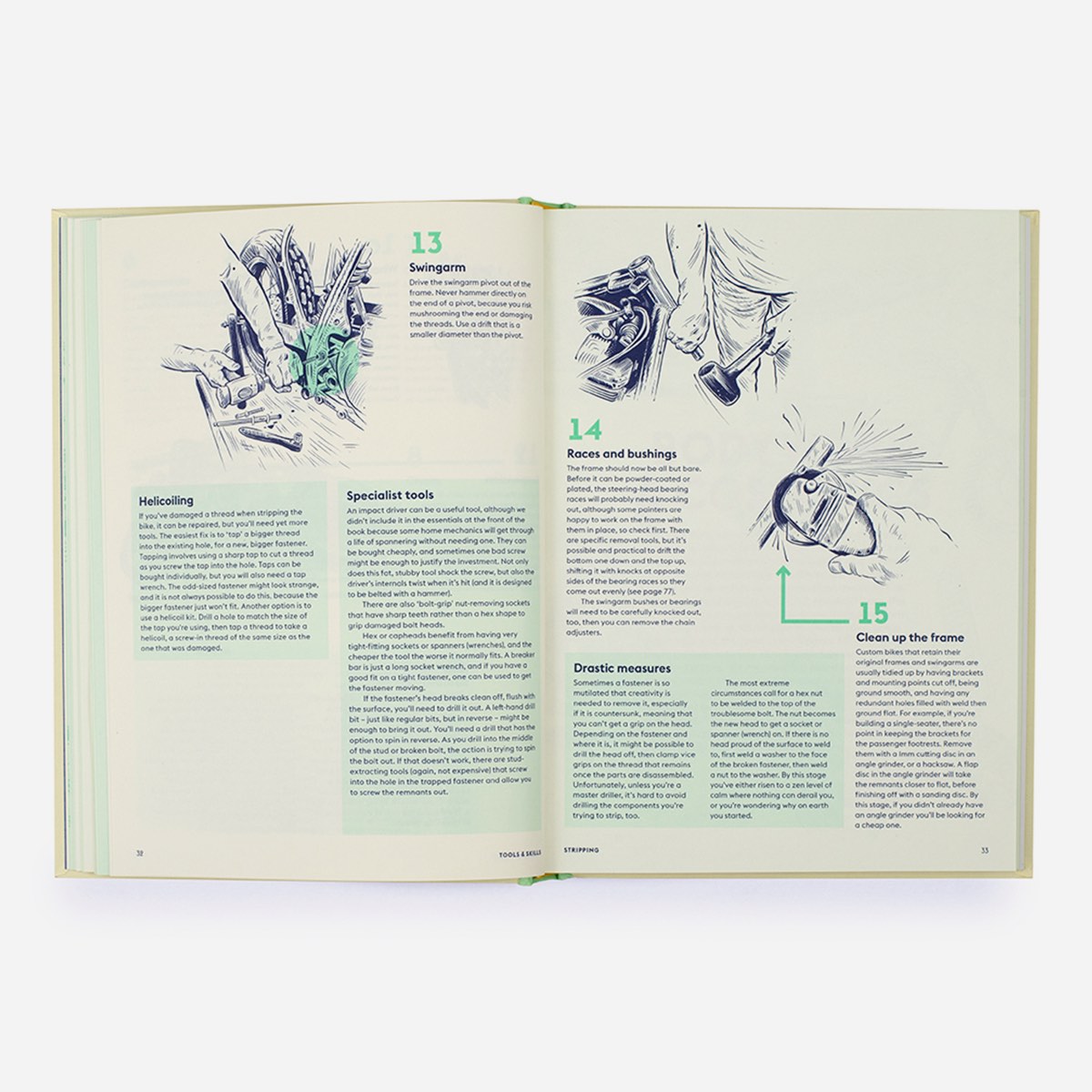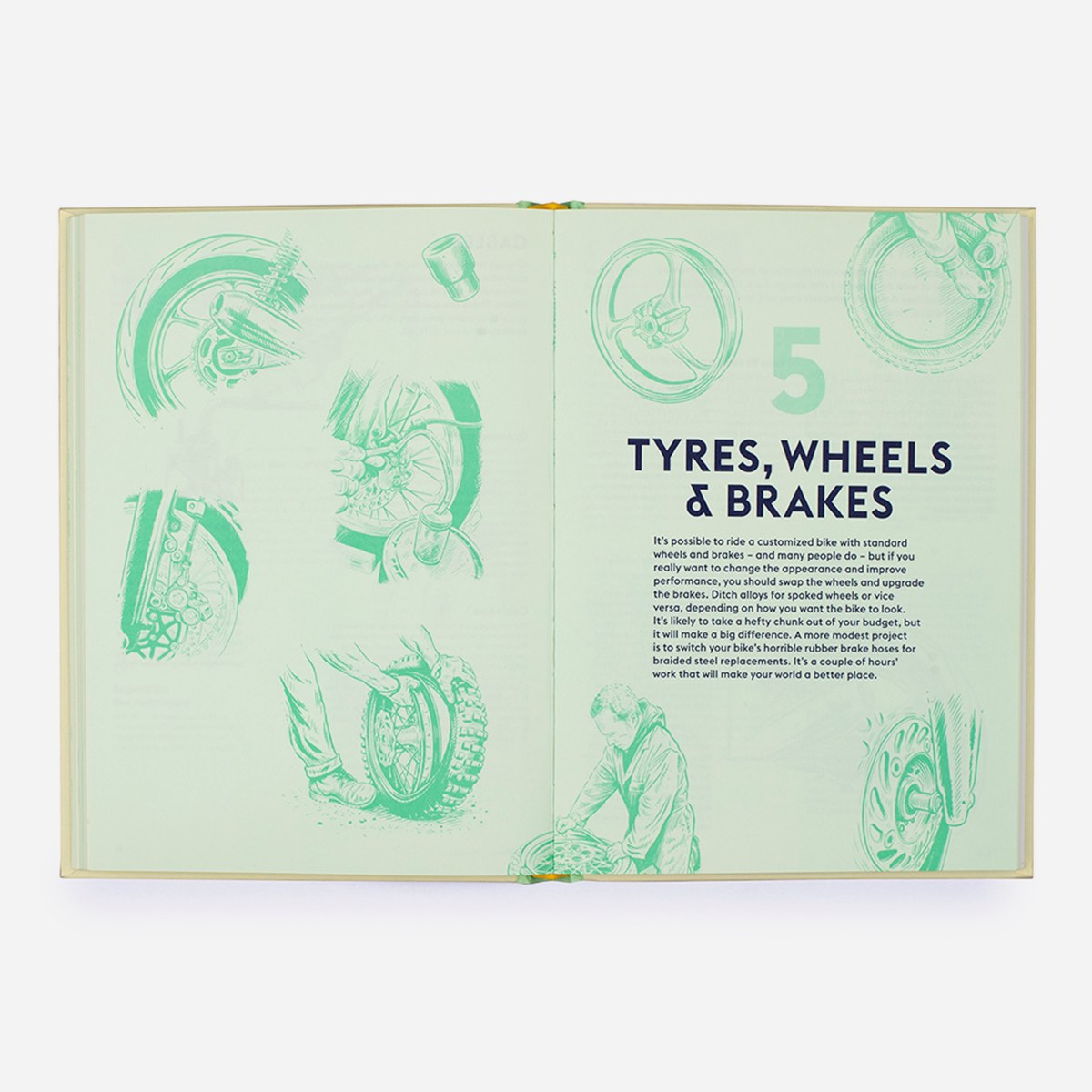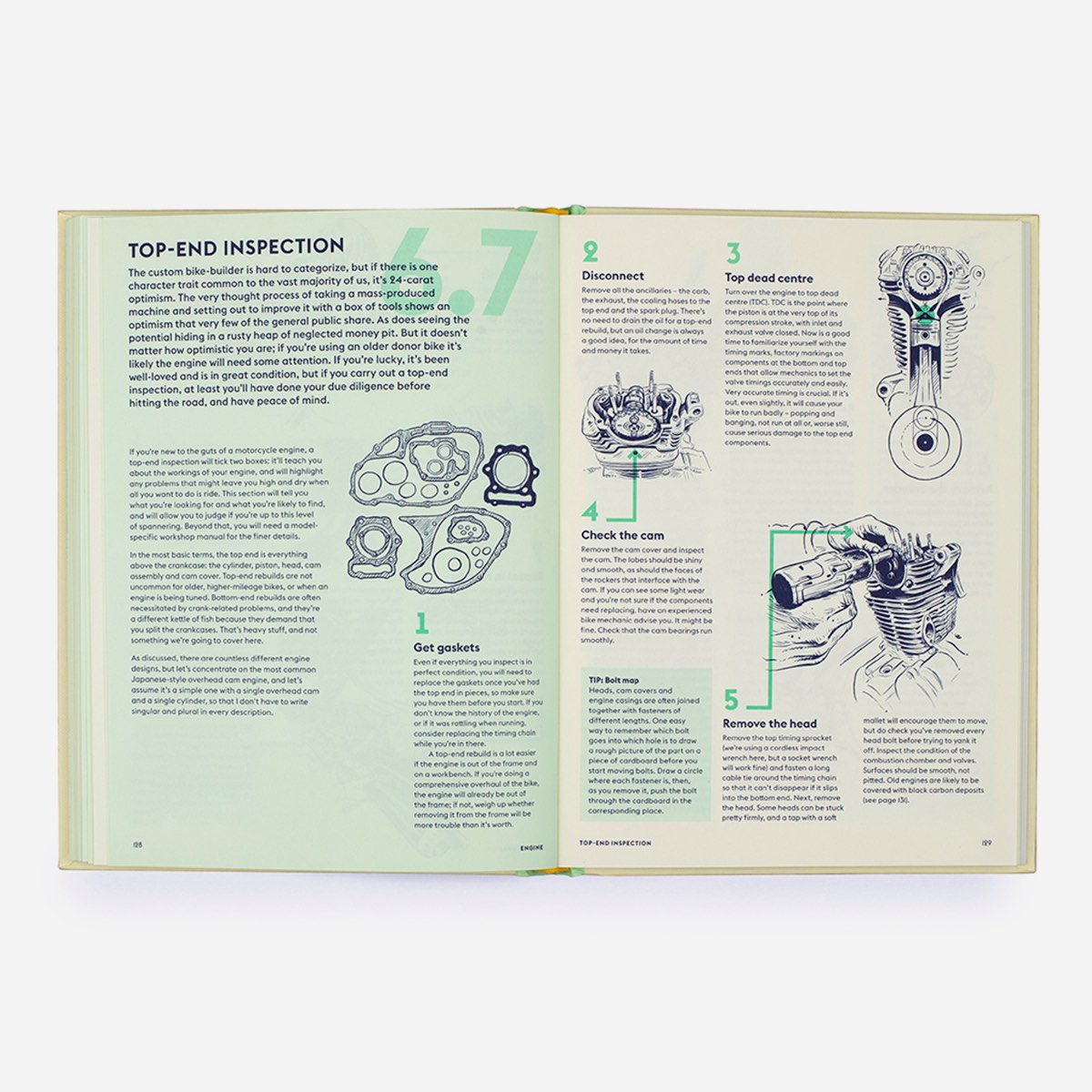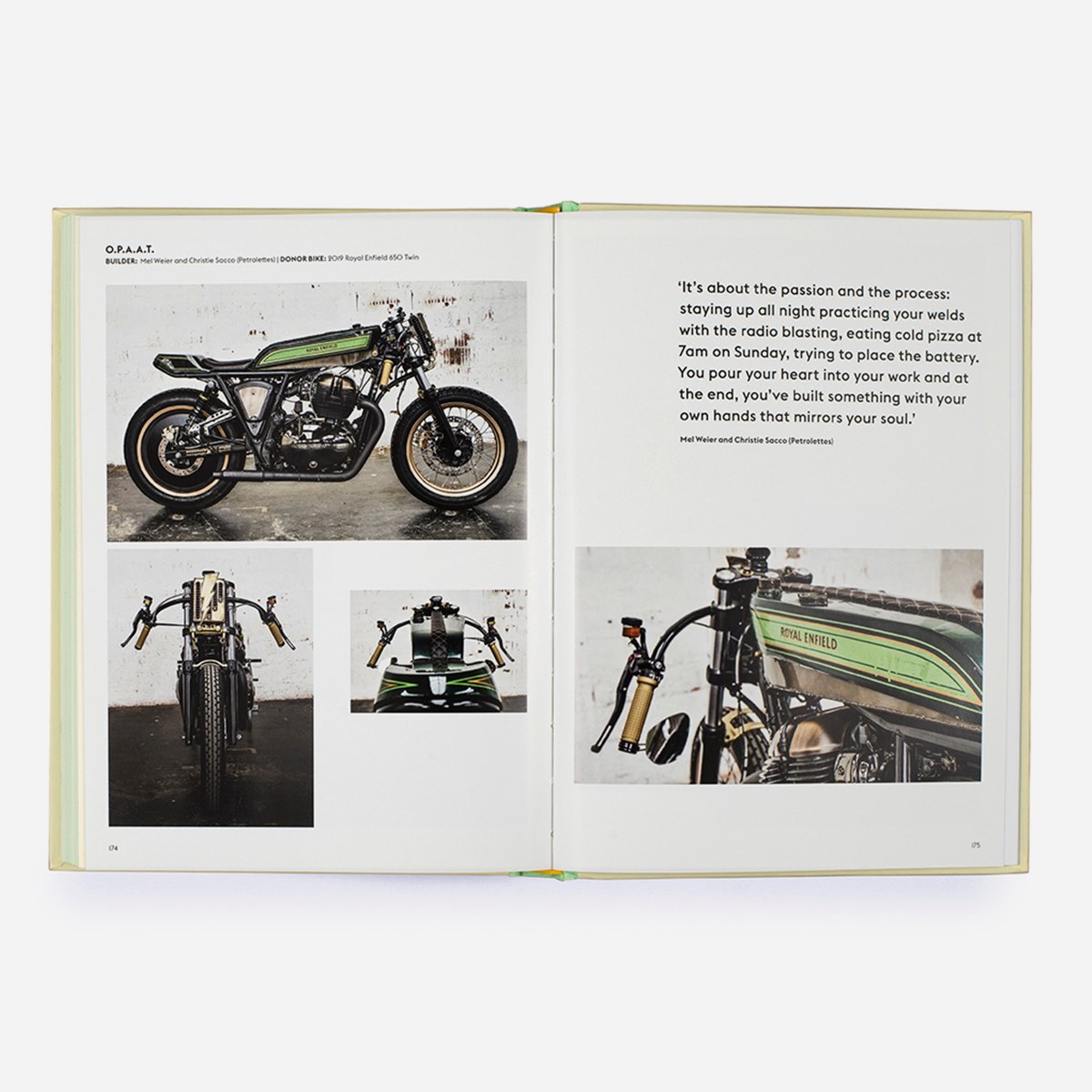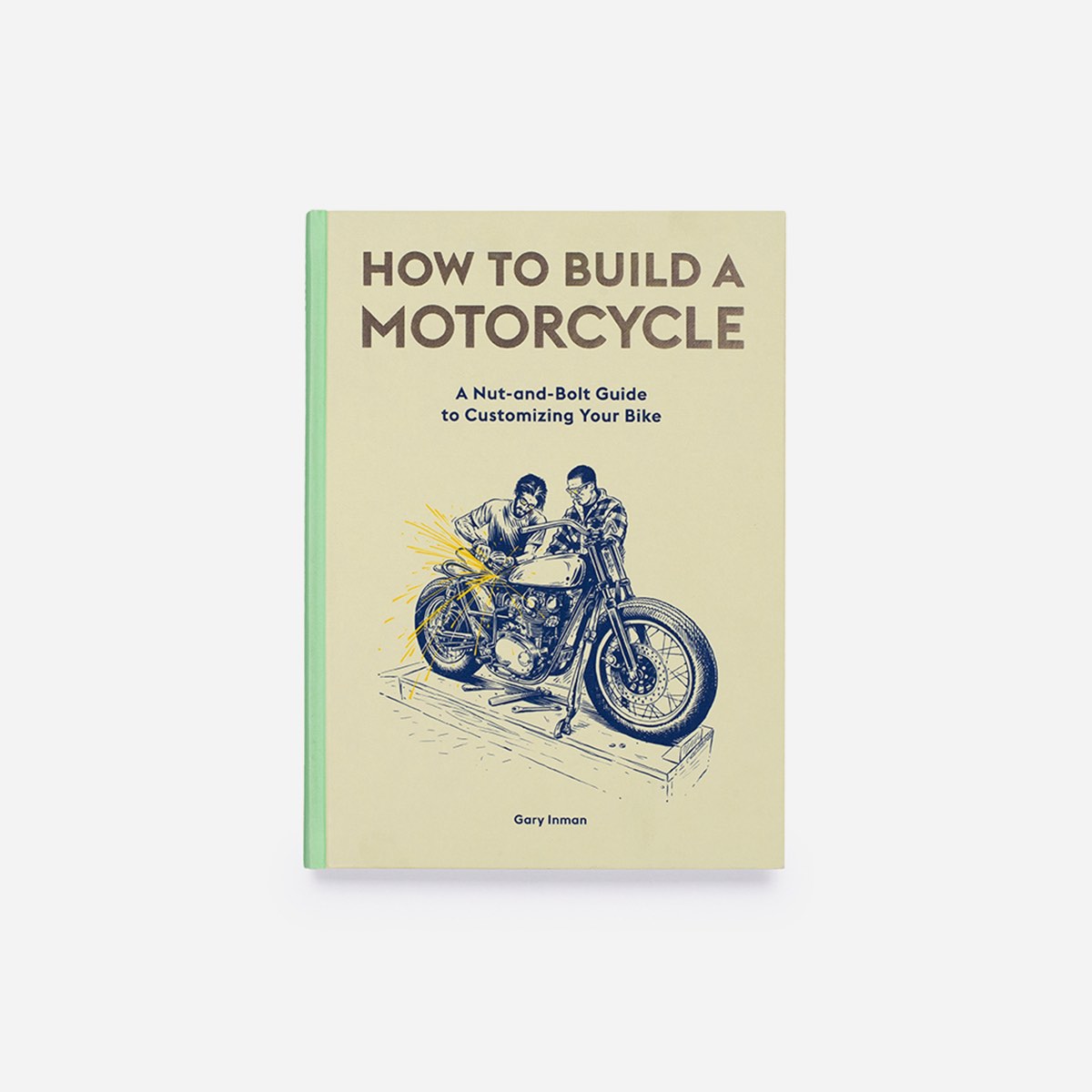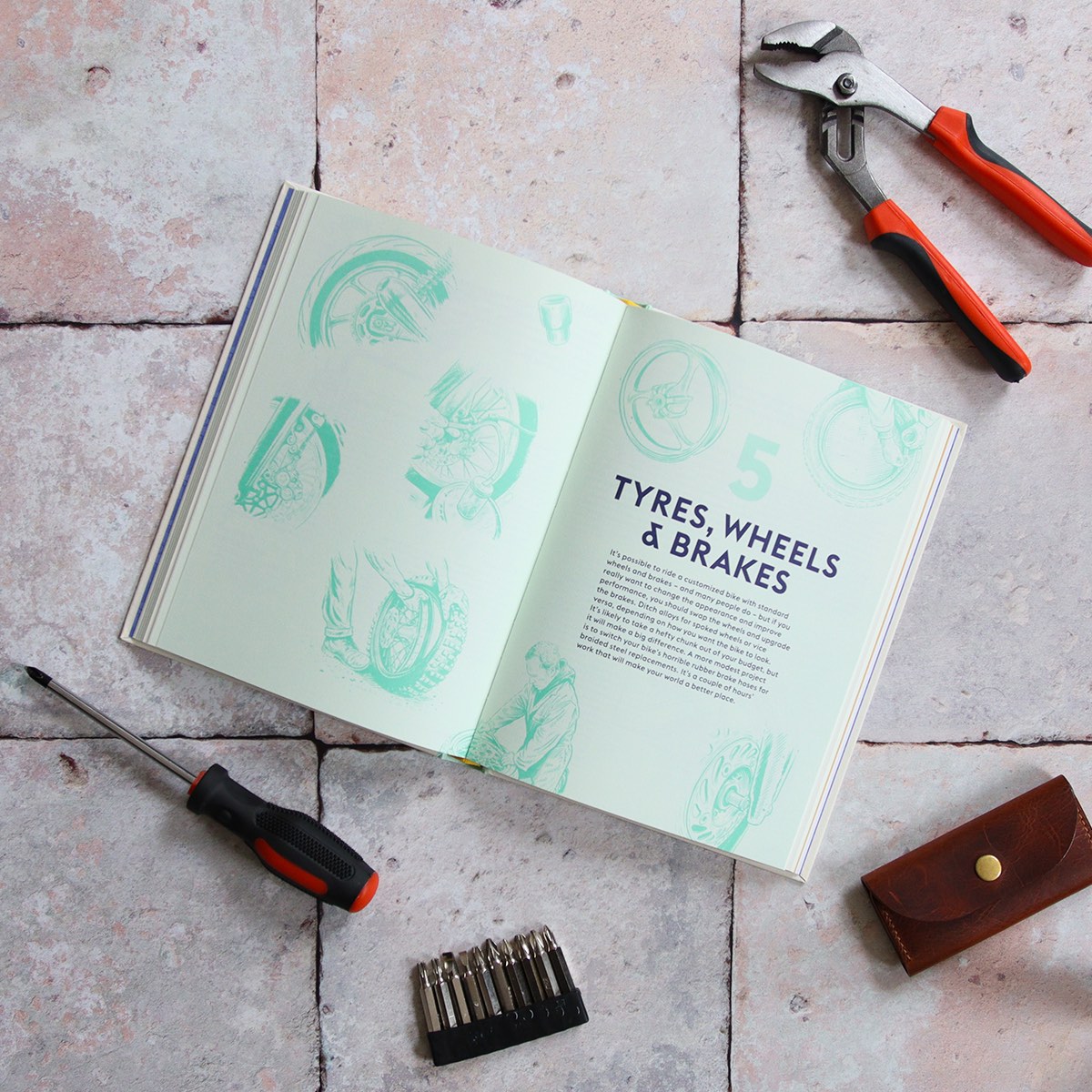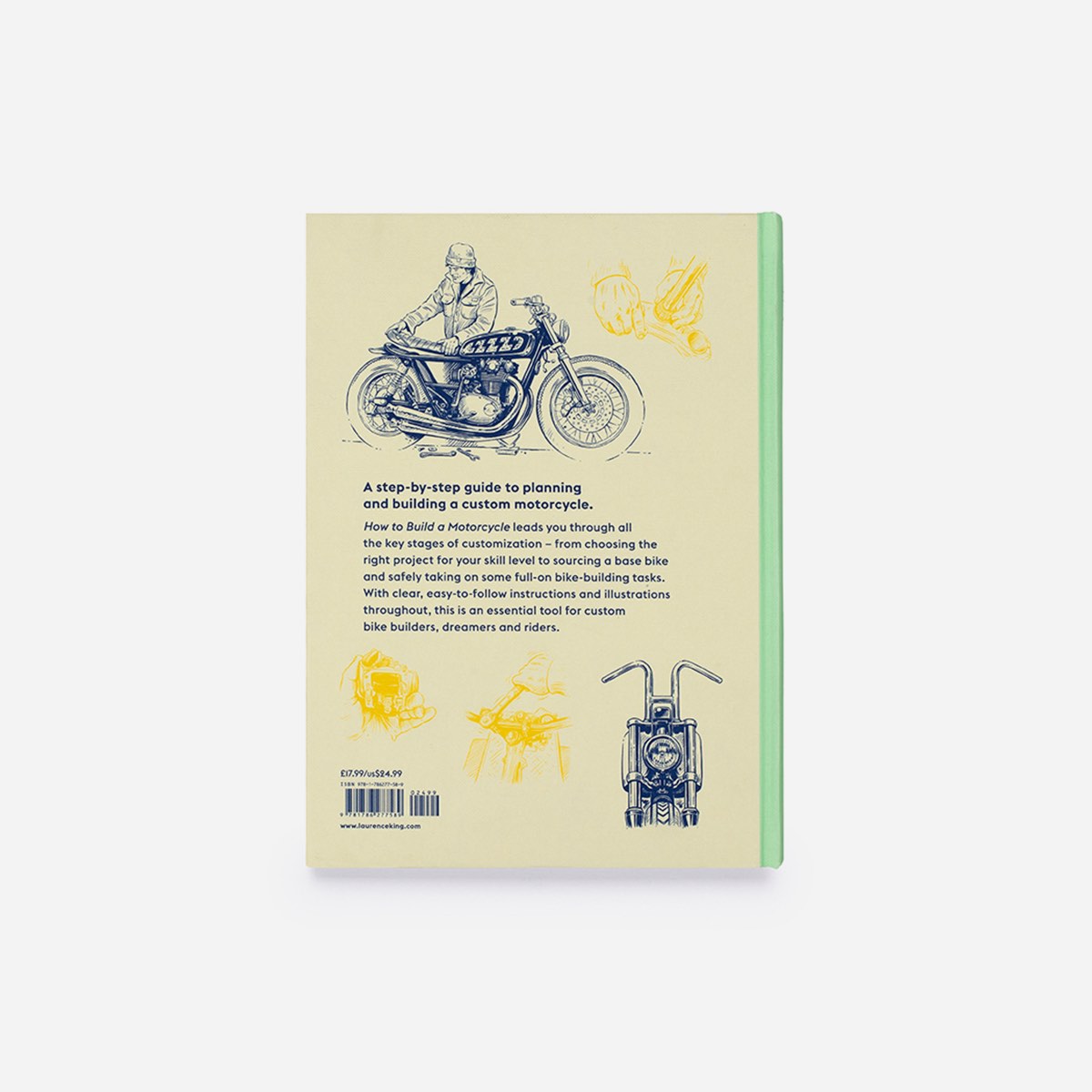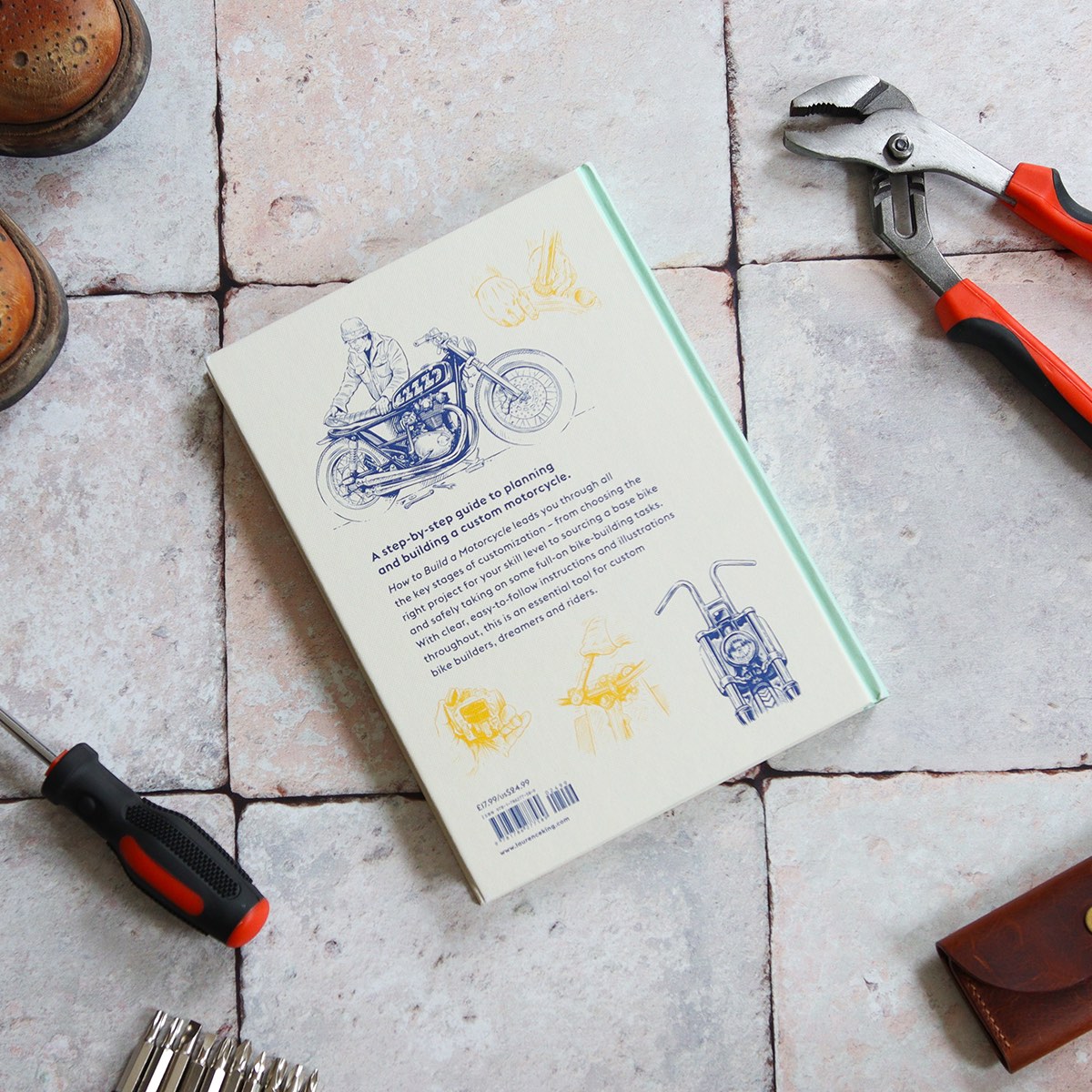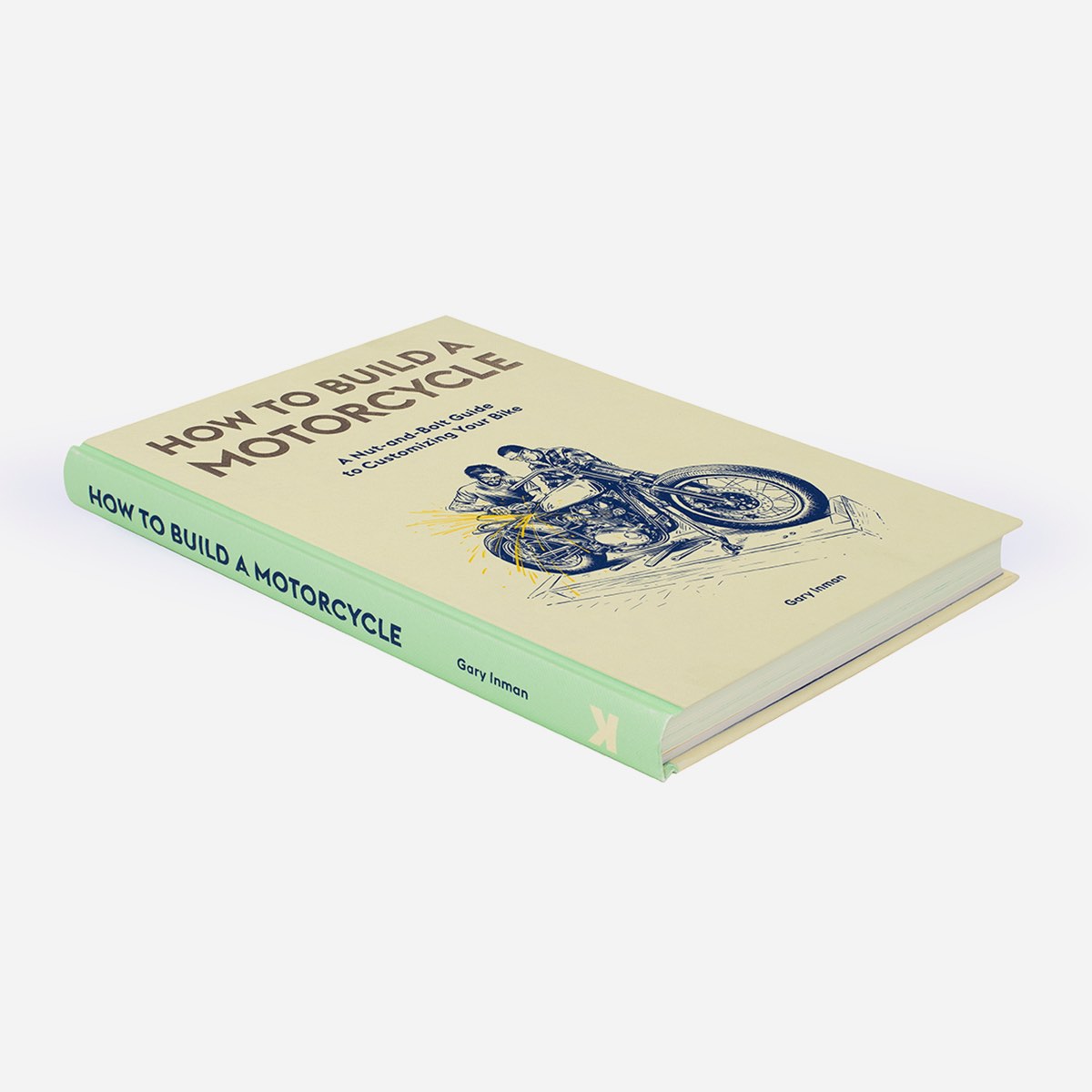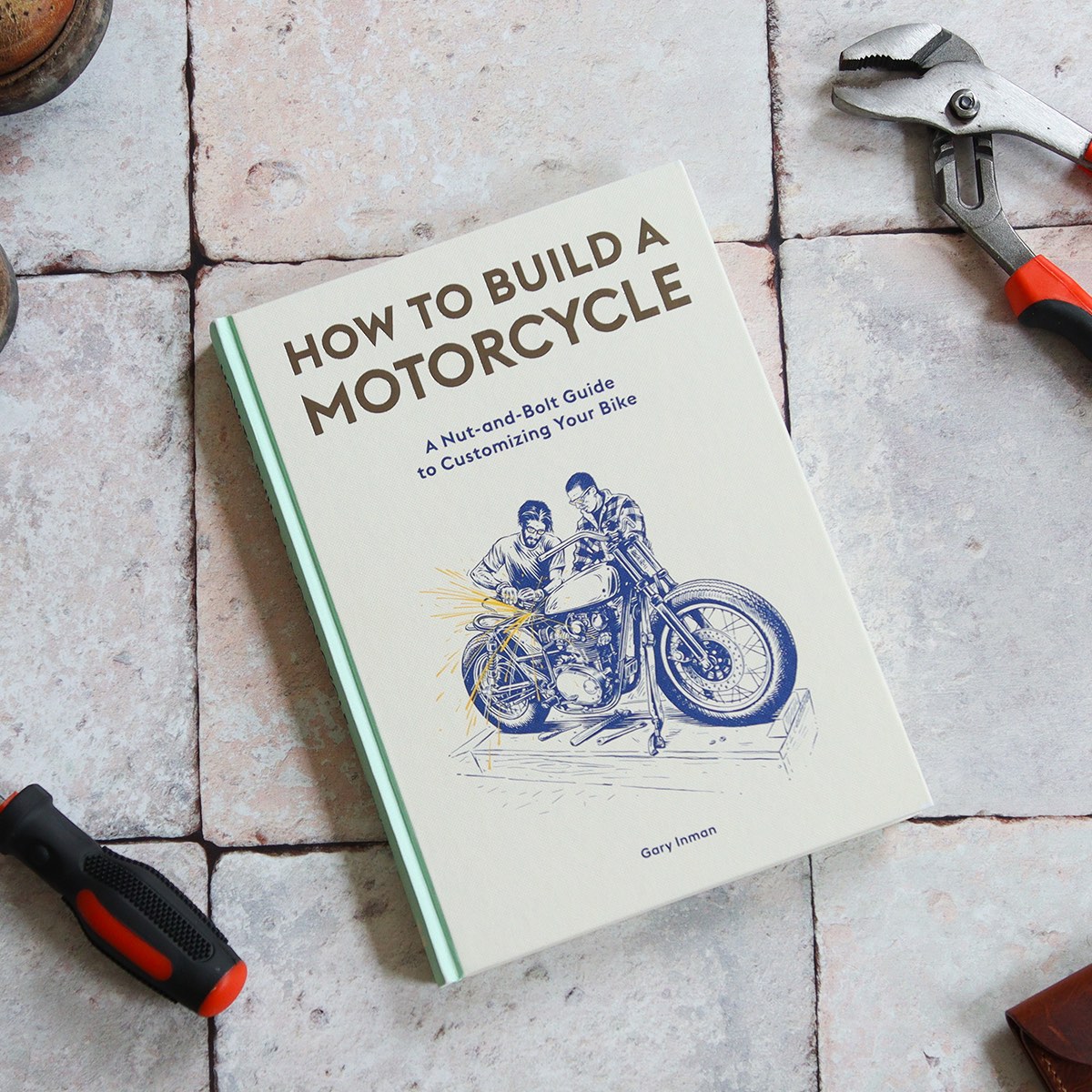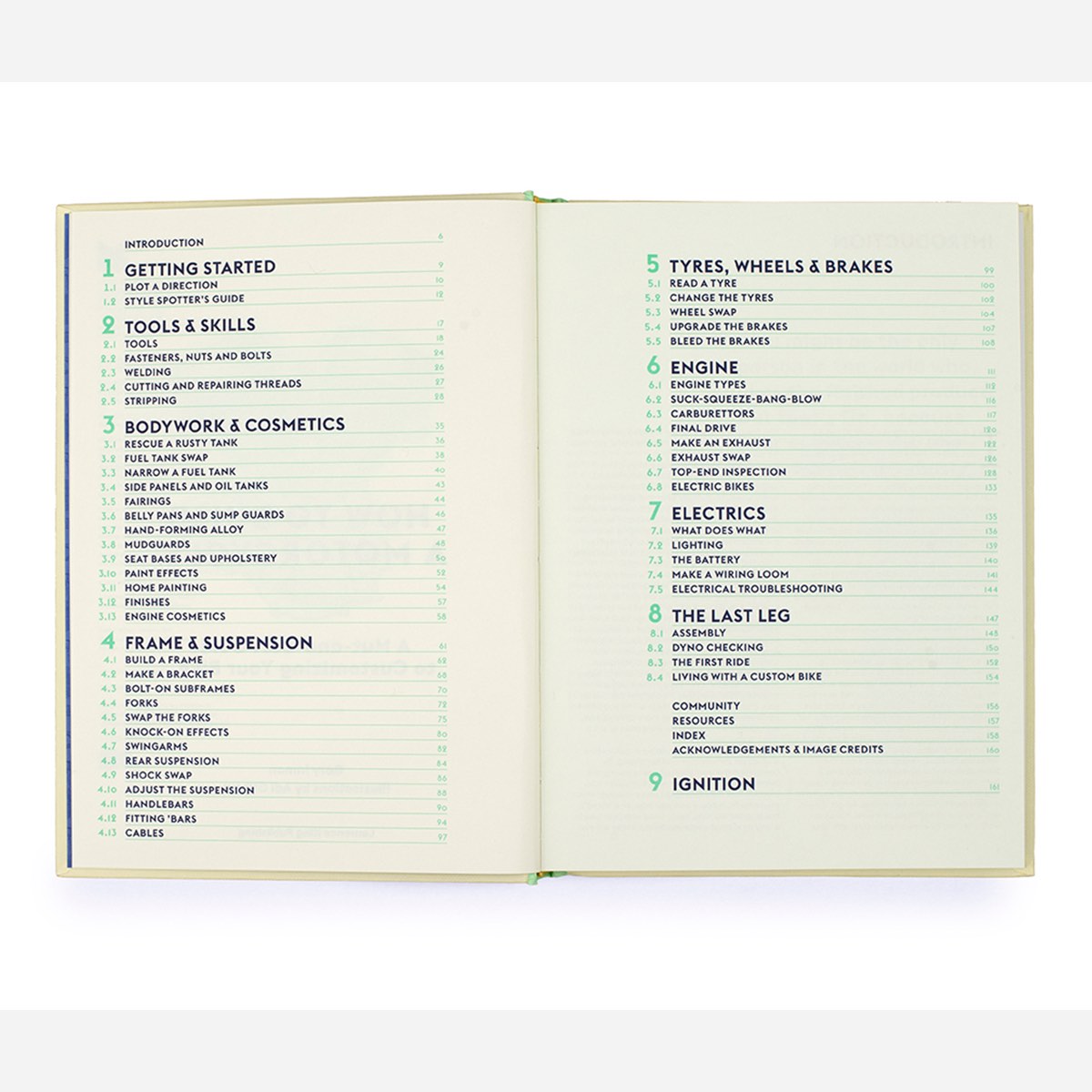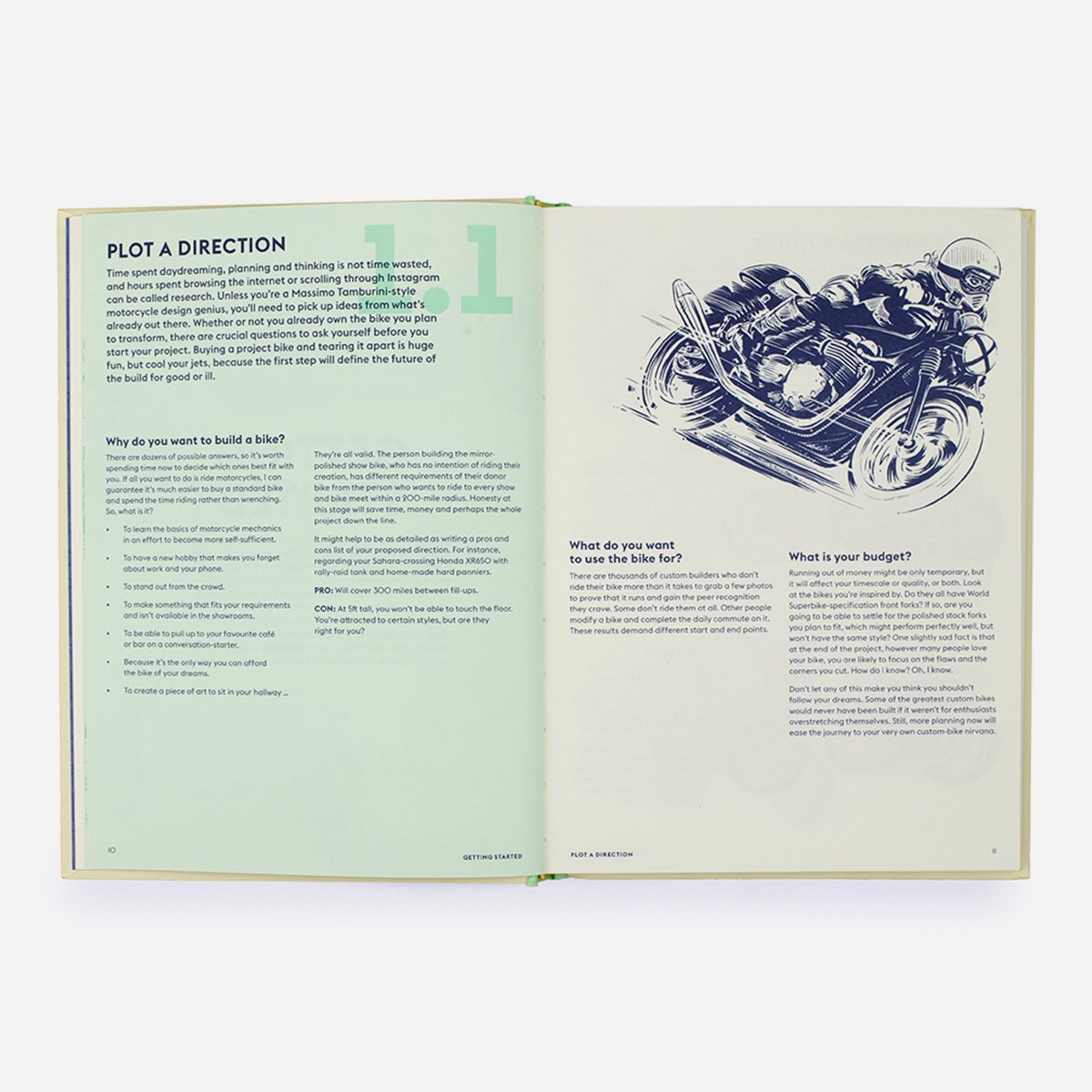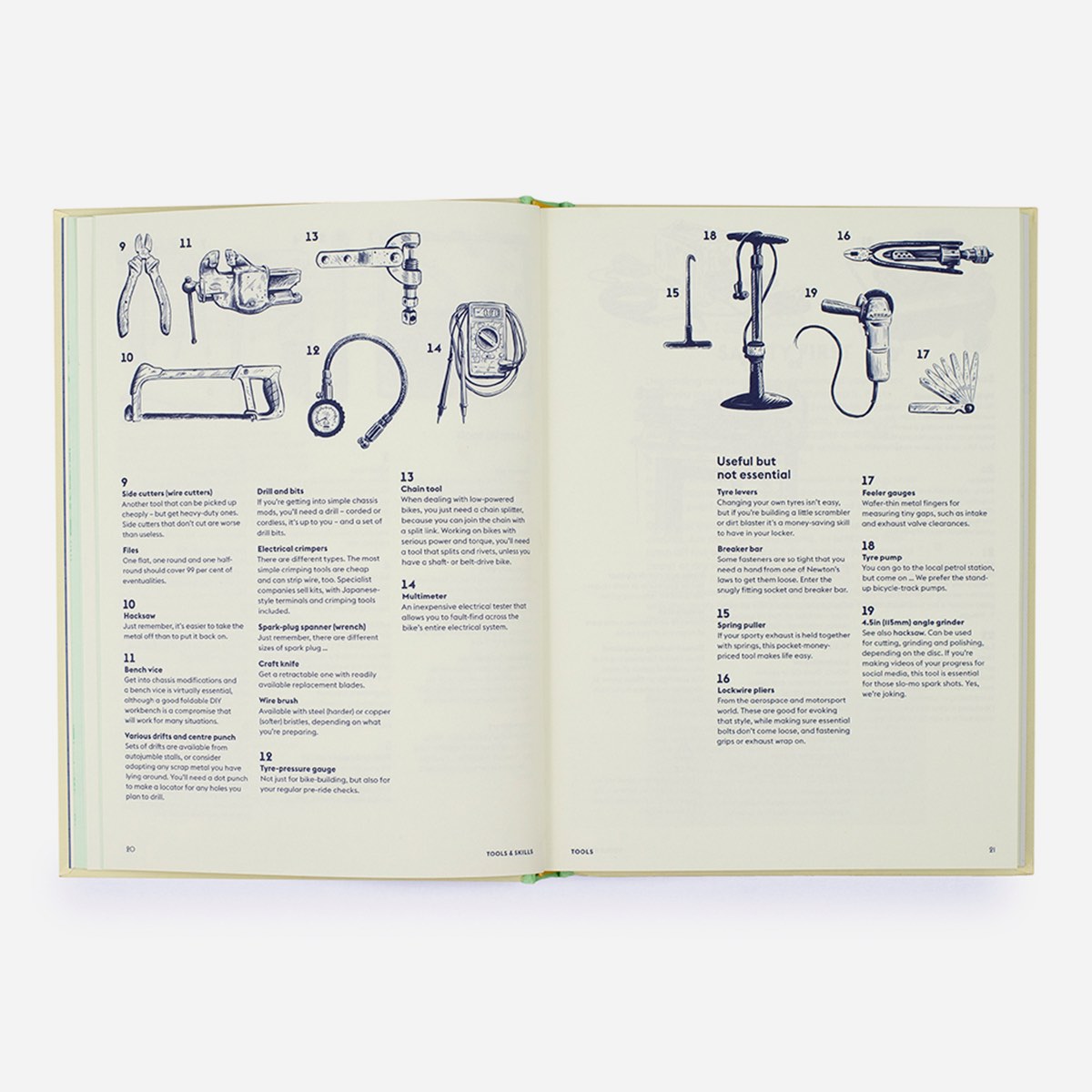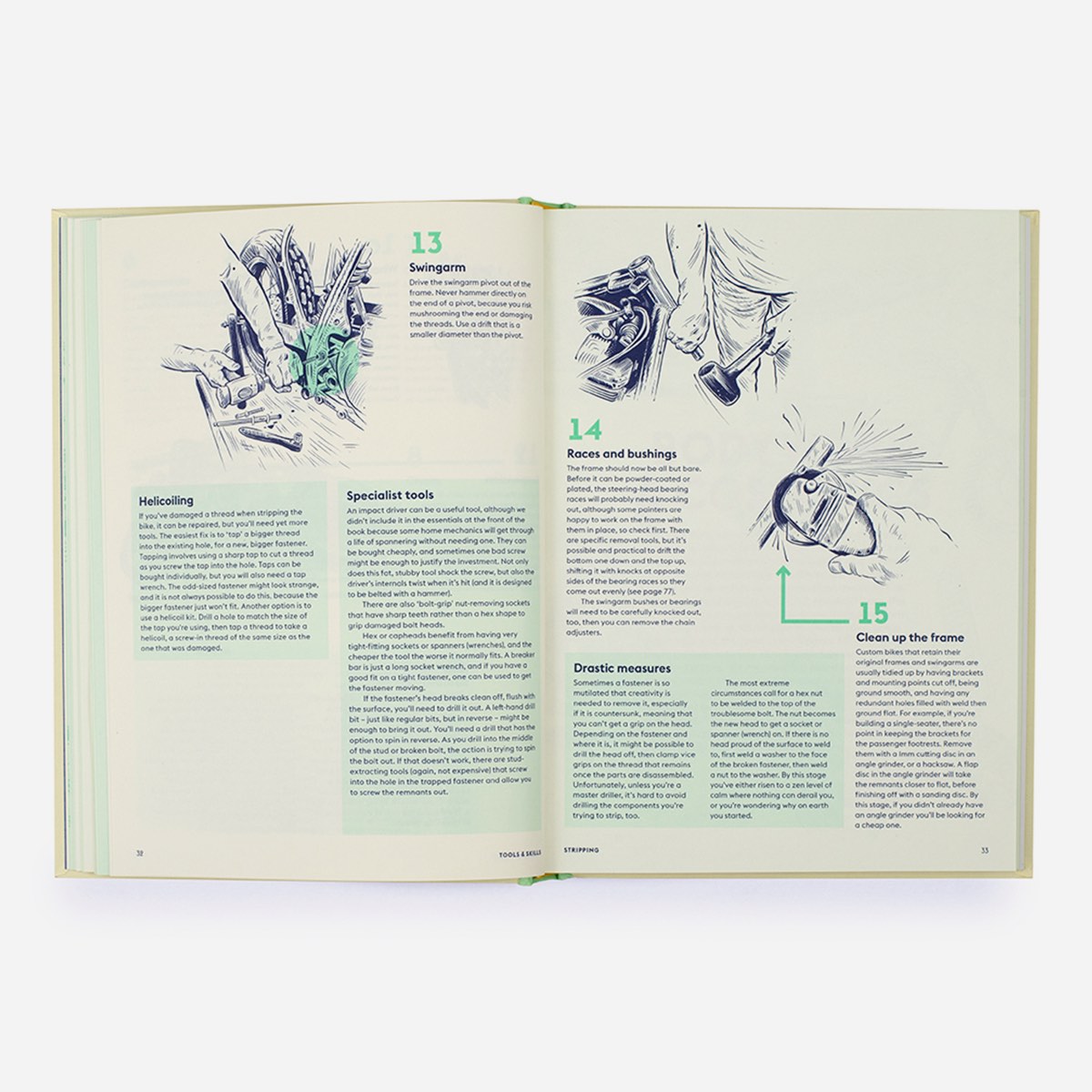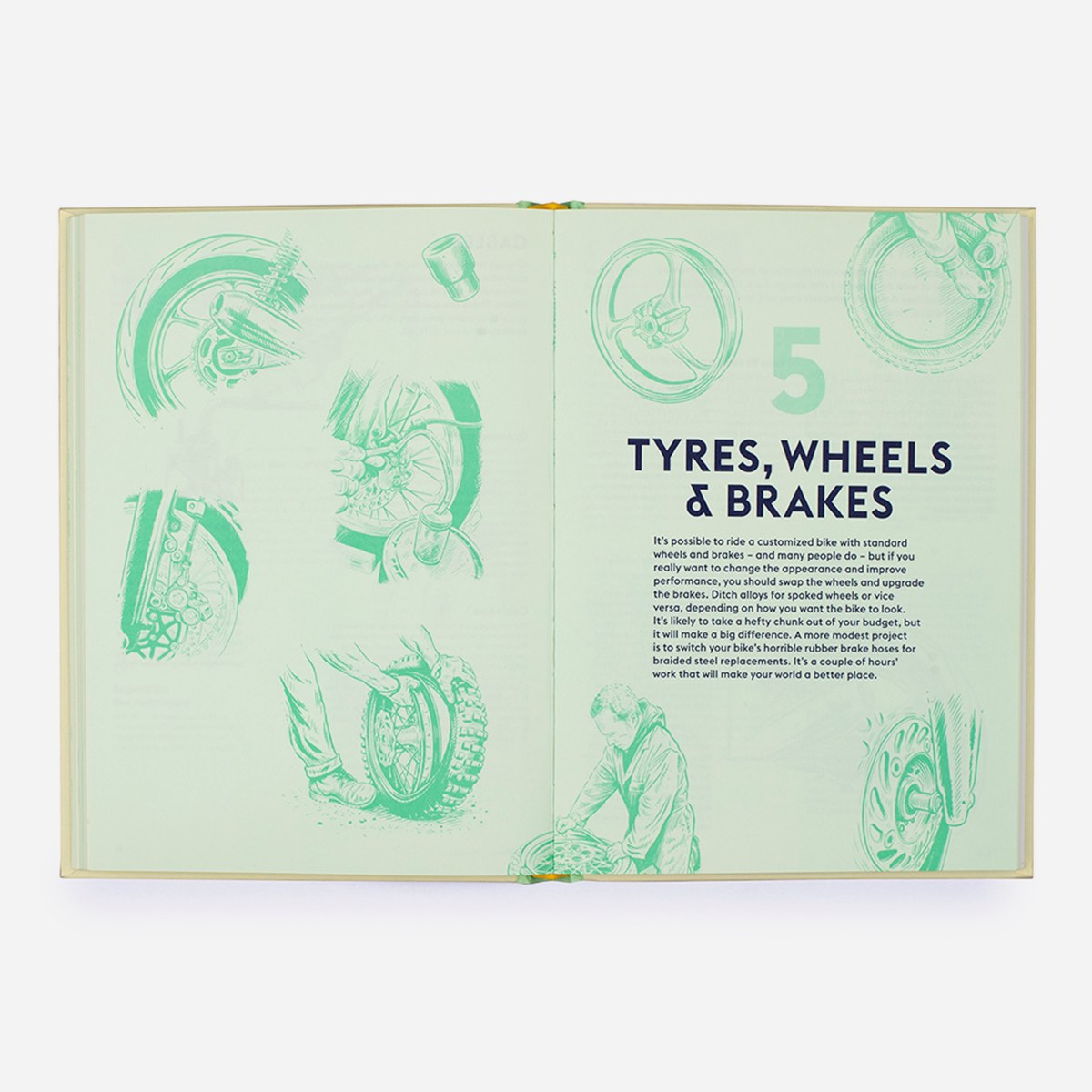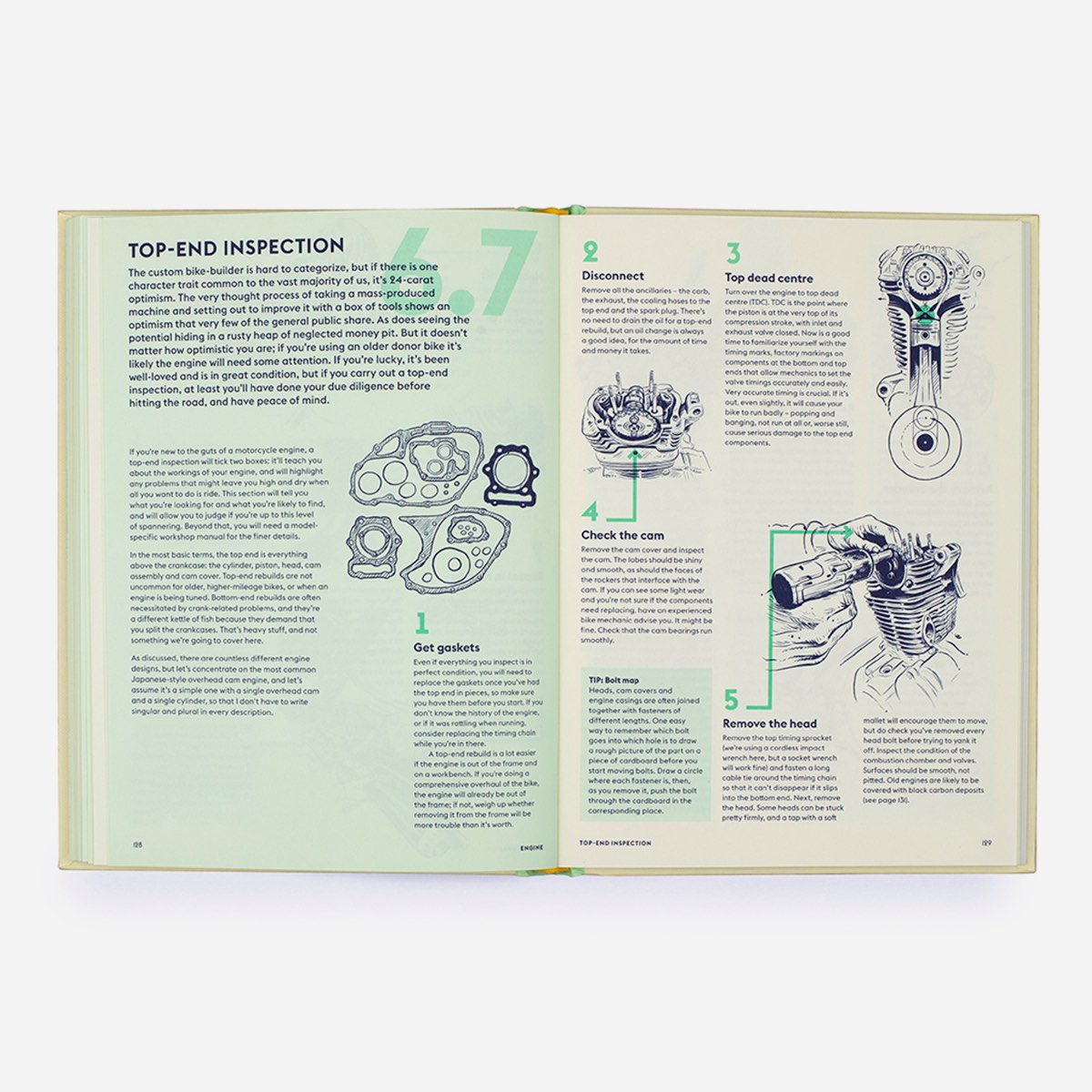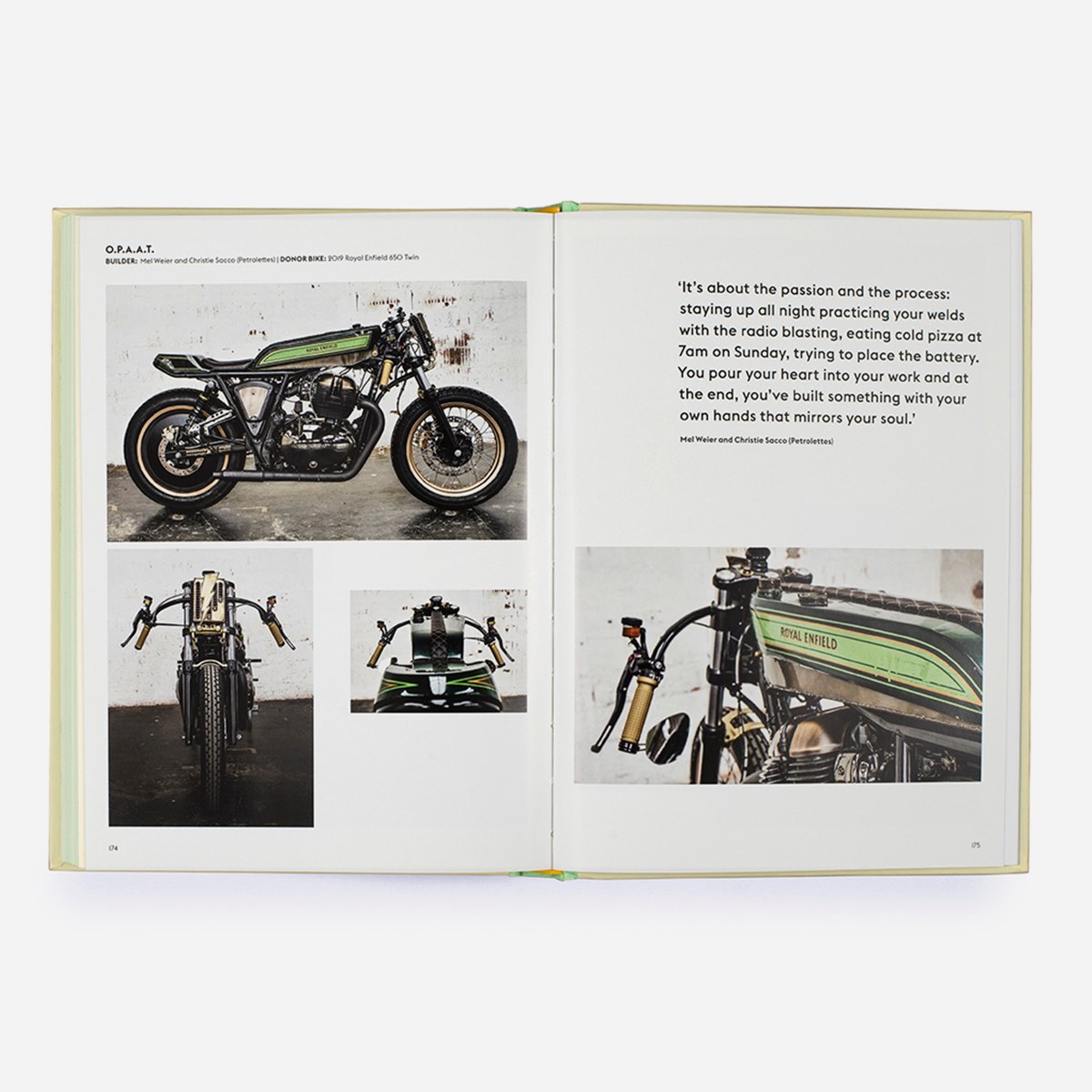 Only 1 left in stock
How to Build a Motorcycle leads you through all the key stages – from initially finding the right project for your skill level, to sourcing a base bike and safely taking on some full-on bike-building tasks. With clear, easy-to-follow instructions, proper advice and specially commissioned step-by-step illustrations throughout it is an ideal aid to getting your hands oily. Written by Gary Inman, the co-founder of independent motorcycle magazine Sideburn, and illustrated by Adi Gilbert who is best known for his bicycle and motorcycle drawings, this is a must-have for all motorcycle lovers.
Read this book, even dip in and out where relevant. If it makes sense, schedule some time, clear your mind, pull on some old clothes, grab your toolbox and get going. The chapters in How to Build a Motorcycle will tell you how to complete a huge variety of tasks that will allow even the greenest of novices to get their hands dirty and start modifying with purpose. If you belong to this camp, start with some of the low-input, high-reward jobs, such as fitting bars, swapping the rear shocks or wiring in a new tail light. Even though these require relatively little work, they'll transform the look of your bike, and completing them will fill you with confidence to undertake the more difficult jobs, such as fitting more modern front forks or even making your own frame.
The book comes with a glossy 32-page section on finished bikes and is a reference and the perfect gift for all fans, from those who merely like to tinker, to riders taking on a full build.
Additional information
Details

Hardback
192 pages
300 illustrations
Size: 230 x 167 mm
ISBN: 9781786277589
Published: 12/10/2020
Care info
Malle luggage, accessories and apparel are built to last. Our durable natural fabrics, heavy duty stitching, waterproof membranes, impact protection, solid welded-brass hardware and bridle leather will age extremely well, developing a unique patina and bare the wear and tear of an adventurous life.
WAXED CANVAS
Darker colour natural waxed cotton fabrics can fade if left in direct sun light for very long periods of time, this is a part of the ageing process and is something to be cherished. The natural wax in the cotton canvas protects the fabrics from dirt, water and sunlight, so please make sure your Malle is kept in good condition, for a longer and happier life.

LEATHER
To help you keep your bag in perfect condition – please look after the leather. To maintain waterproofing and a soft feel and bright look, use a high quality leather conditioner, we recommend NikWax and natural beeswax leather conditioners.

SILK
The high quality 14mm natural silk we use for Malle riding scarves etc. should be washed by hand, occasionally.

MERINO WOOL, ALPACA AND NATURAL COTTONS
Merino Wool is a real super-fabric for adventure. The shape of the thread has a 'crimp' that traps air in pockets in the fibre, creating greater insulation against the elements, which also makes it supremely soft and comfortable. Merino Wool is great for regulating body temperature, because of its breathability. It is also moisture wicking and can absorb 30% of its weight in moisture, drawing perspiration away from the skin, whilst still maintaining it's ability to insulate. Better yet, it naturally resists bacteria and prevents odor retention. It's an easy fabric to wash and look after and holds it's shape really well. Pease see the care instructions on each garment, as a general guide all Merino Wool garments should be washed cold by hand and dried flat.
Related Products
Out of Stock

£

35.00

Out of Stock

£

49.00

£

39.00

Out of Stock

£

49.00