Malle Women's Parka Coat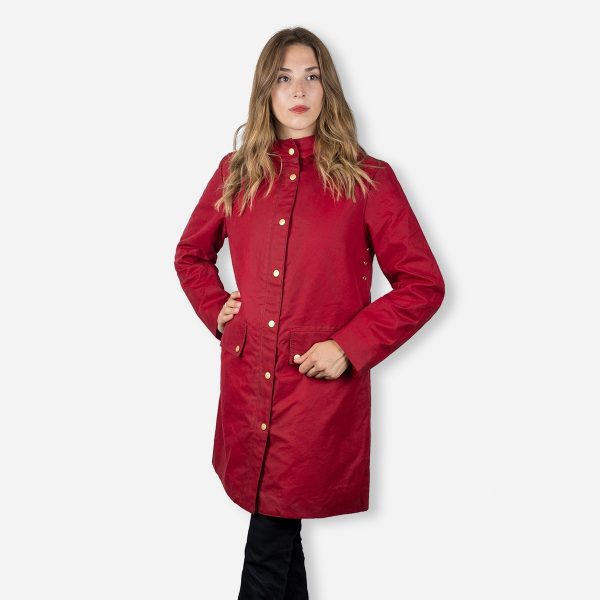 Malle Women's Parka Coat - Red
With a subtle nod to the design and heritage of 'the mods' the Malle Parka rain coat is handcrafted from our signature British 10oz waxed canvas. Featuring a waterproof membrane, organic cotton interior and extra large pockets (with storm flaps), it's an instant classic. The extra large hood and high storm-collar will keep you warm and dry all year round.
Available in 4 colours and in a mens and woman's cut.
We often have more sizes available in the Malle London studio. If you can't find your size here, please contact us: sales@mallelondon.com
£399.00
As the horizons of our adventurers increase, so too do the needs and demands on our designs. Malle products are going further, being pushed harder and need to do more than ever before. No longer will you just see a Malle strapped to a motorcycle on the streets of New York or London. People are taking their Malle kit on full global circumnavigations, across deserts and through Mongolian river crossings. Each piece in the Malle Moto collection is handcrafted from our British Waxed Canvas, Nato Spec. military webbing, with robust and luxurious bridle leather, waterproof membranes, shock absorbent armour, abrasion resistant kevlar and solid-welded brass hardware. Real ingredients for real adventure.