Racing
The Midnight Mile – 2019
I once heard someone say "The only thing more boring than watching the Formula 1 Grand Prix is watching the Electric Grand Prix".. Without the drama of the sound of a combustion engine, there is a feeling that something is a little lacking. But for the electric rider, it's often faster, with instant power, lighter weight and this creates pure race exhilaration.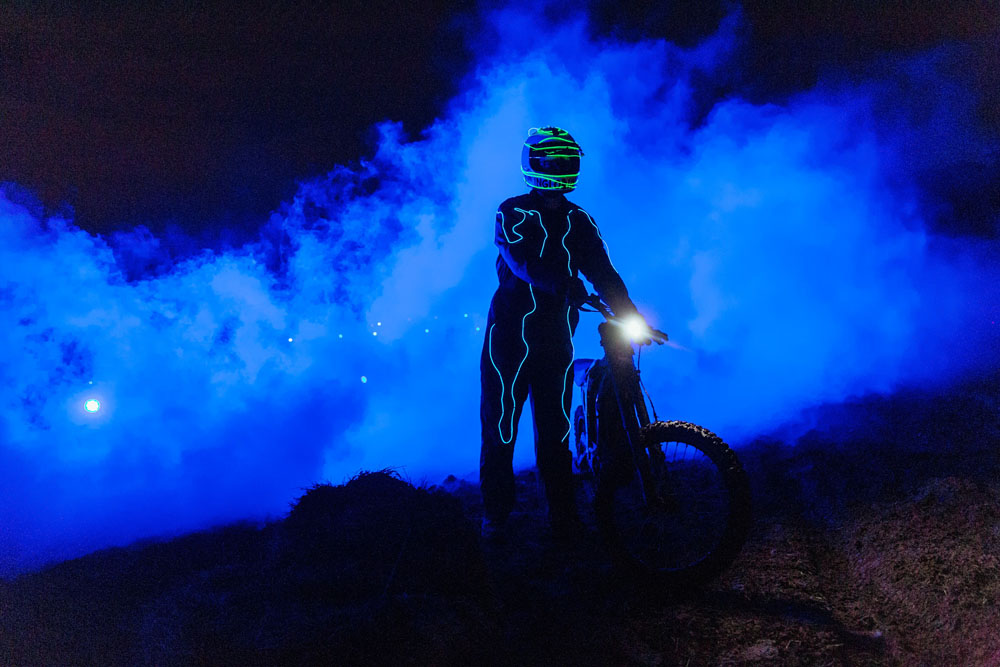 We're very excited about the future of electric vehicles and motorcycles, but when you host an all encompassing race for every type of motorcycle and you have a gnarly vintage, side-shifting, Pan Head Harley loudly throbbing on the start-line, it does command your attention more than it's silent and modern, yet shy-by-comparison electric brother. When only the electric motorcycles were racing The Mile you could hear the audience chatting over the sound of the race-machines.. discussing their holiday plans.. as if they're waiting in line at the hairdressers.. Something had to change!
For the Malle Mile #5 we set about re-imagining what an electric motorcycle race could and should be.. naturally it had to be on dirt, held under the cover of darkness, add in 200 high voltage strobe lights, with 1000W subwoofer speakers up and down the race track, a booming sound track of pure dread and last but not least – add in a load of custom electric motorcycles, with wild riders dressed for an 80's electro disco.. then you have the makings of a motorcycle race with drama, a race where anything could and would happen.
Then to top it all off, set off a load of industrial smoke grenades, drop the start flag and the race began.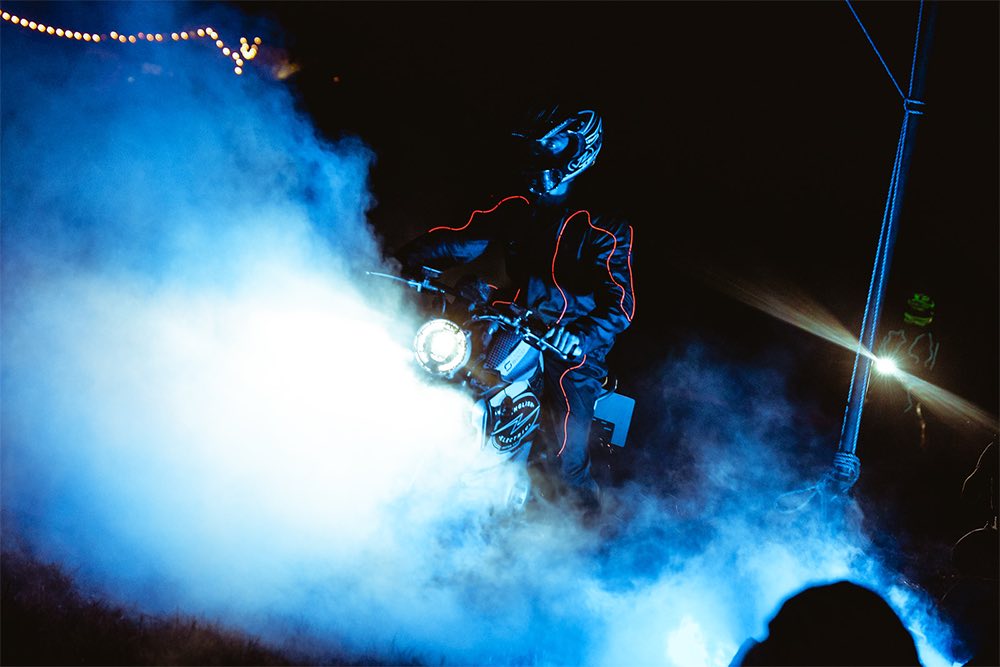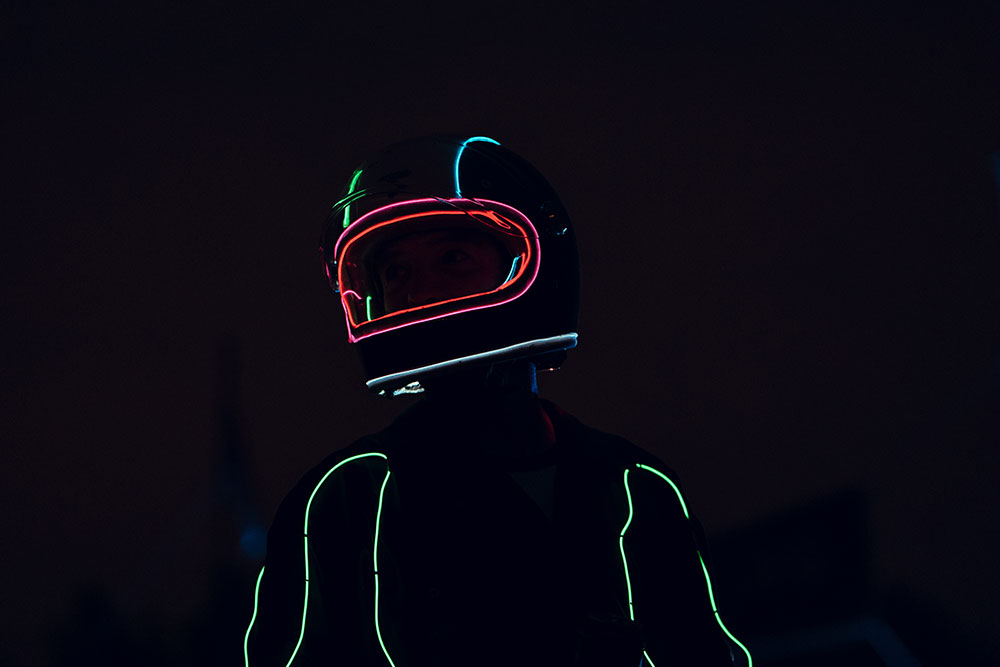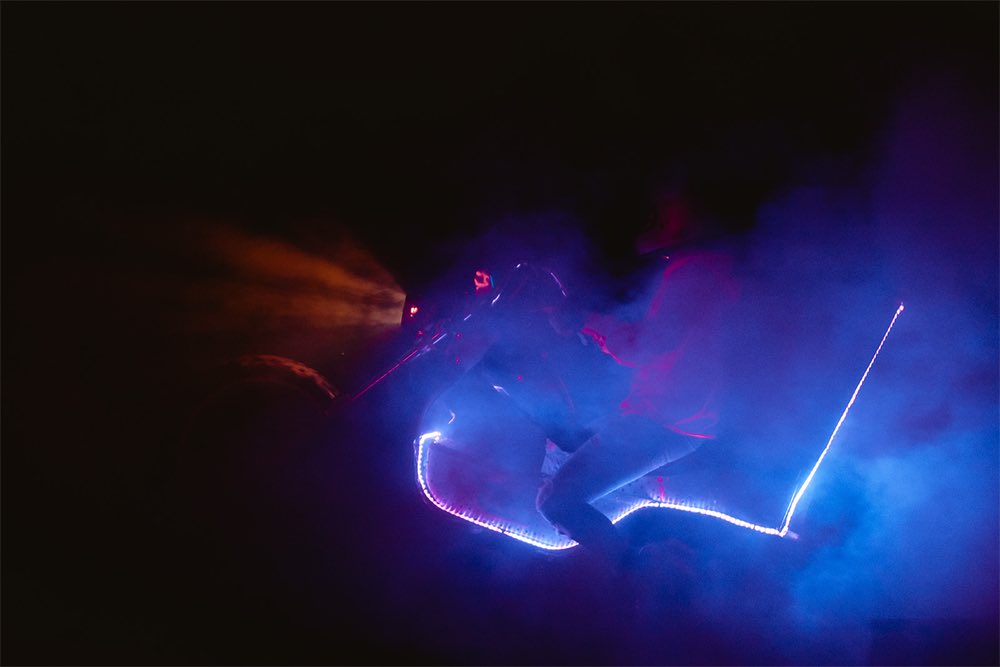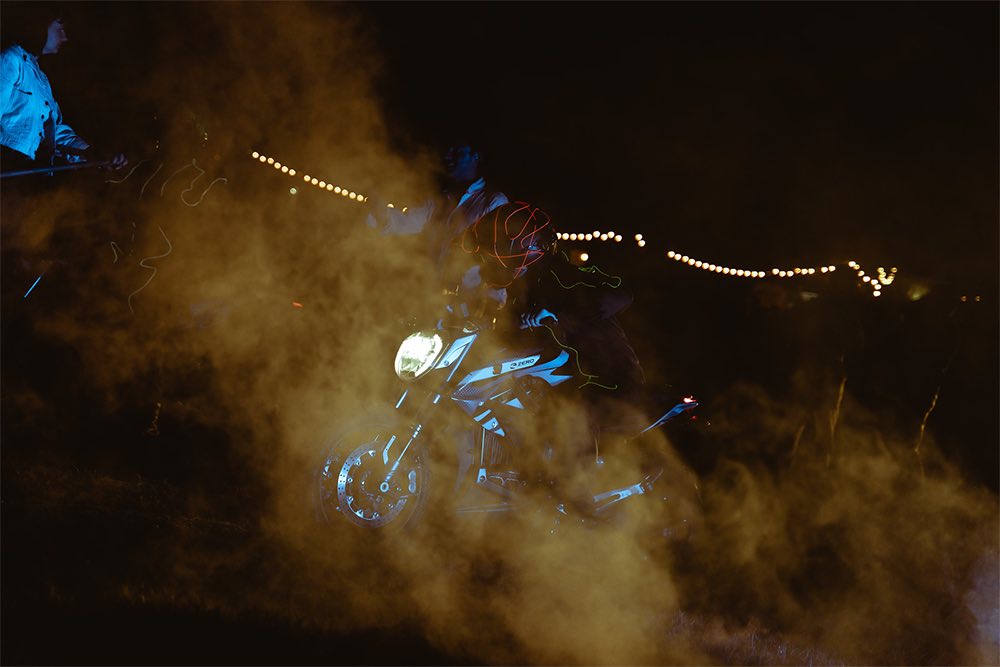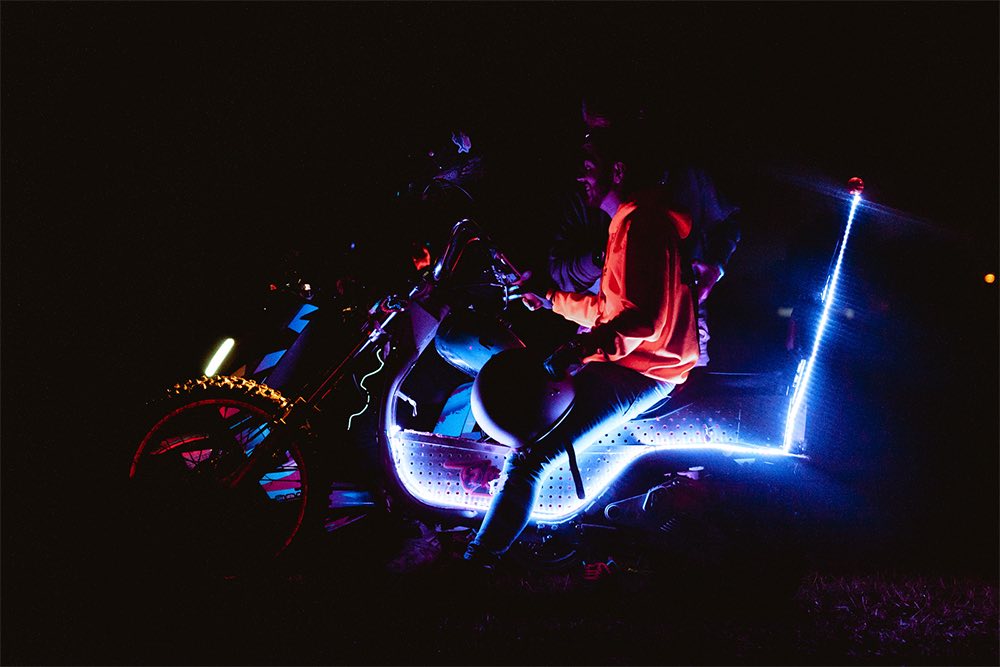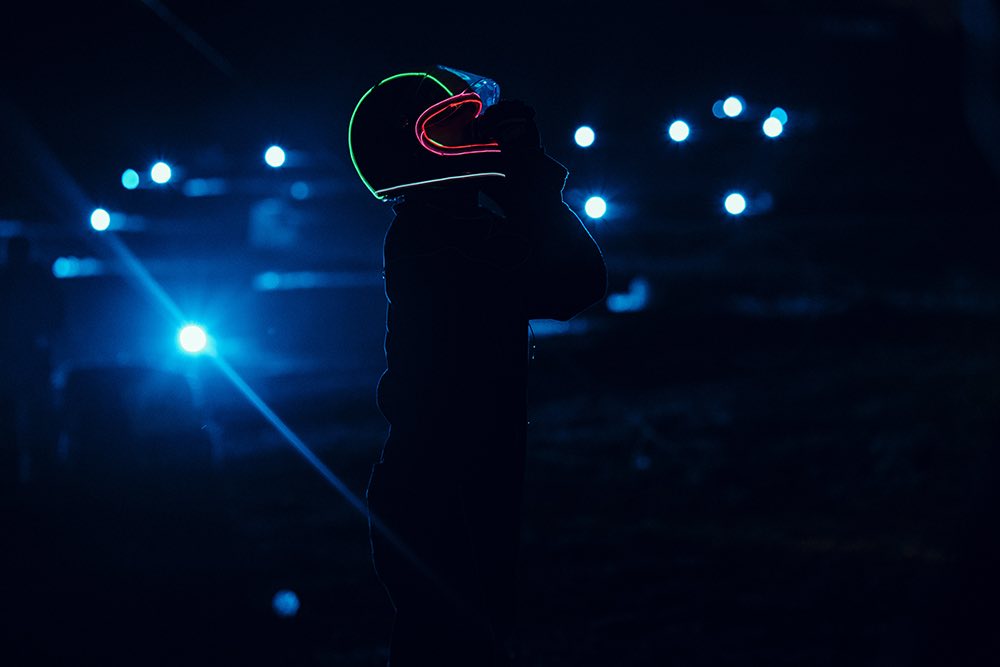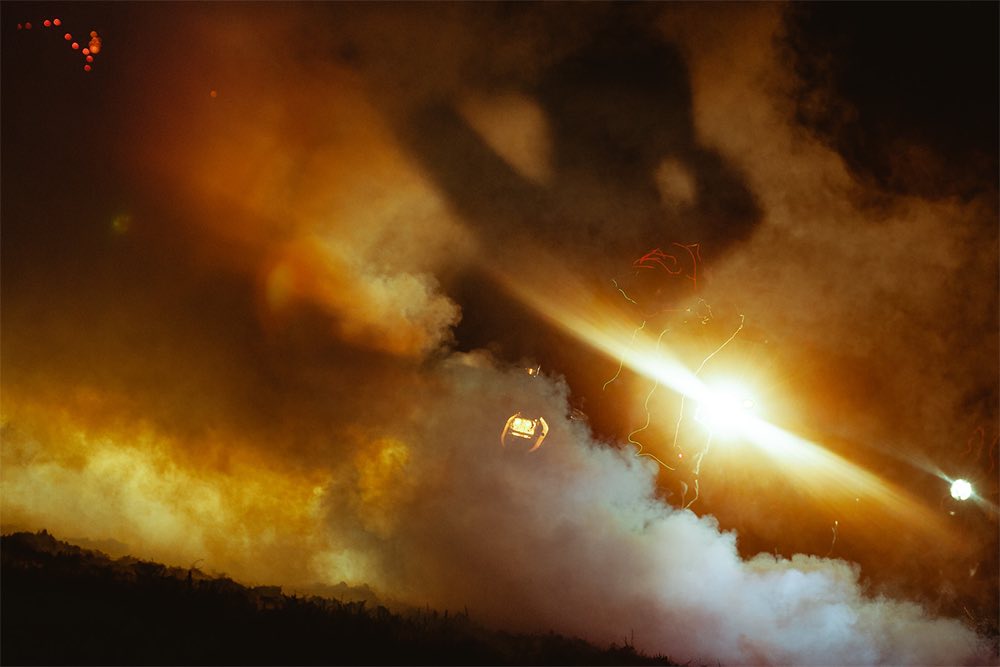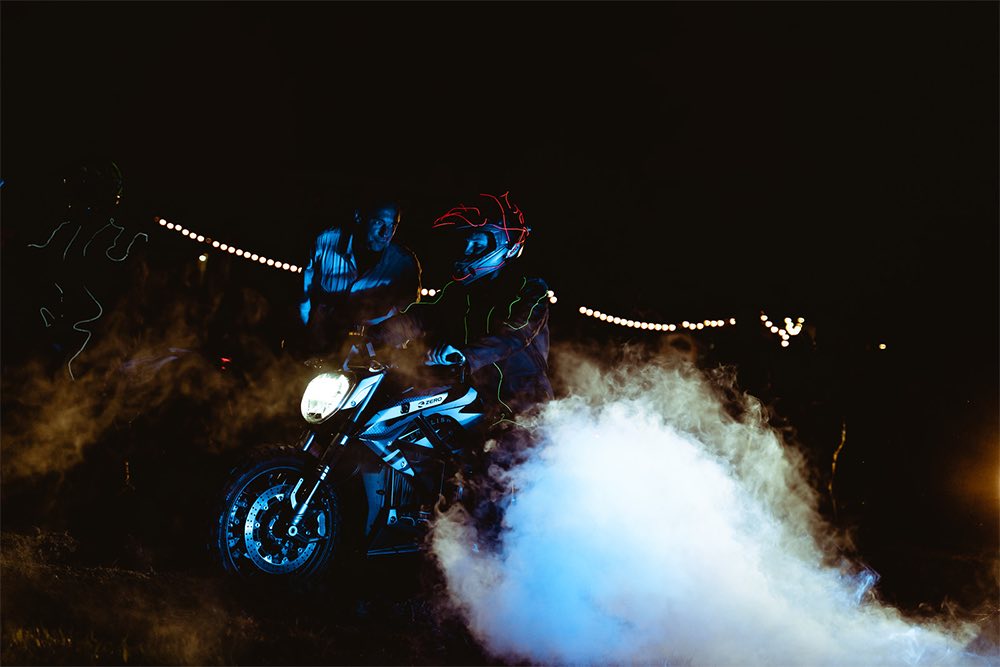 Watch this space for how The Midnight Mile develops at 'The Malle Mile' over the next few years, but be sure, the future is bright.. and the future is electric!