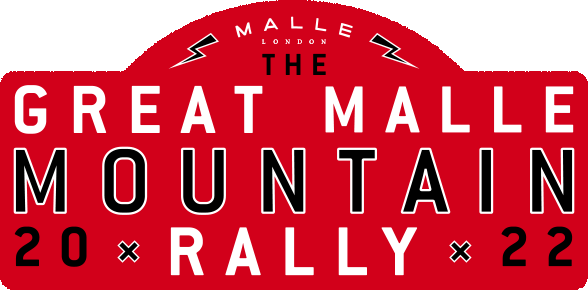 Coming soon in the Summer of 2022
FROM AUSTRIA TO MONACO
1500 MILES ACROSS THE ENTIRETY OF THE ALPS MOUNTAIN RANGE
6 COUNTRIES – 6 DAYS – 6 STAGES
The Great Malle Mountain Rally 2022
A celebration of the wildest landscapes in the greatest mountain range in Europe. 'Le Grand Malle Rallye Montagne' sets the unique challenge of taking on the entirety of the alps mountain range in one inappropriate motorcycle adventure. Rally teams will ride 1500 miles east to west across all of the highest mountain passes in The Alps, reaching heights of 2770m across 6 countries in 6 stages/days, finally completing at sea level in Monaco. Join the longest motorcycle rally ever attempted across The Alps.
Coming Soon in the Summer of 2022
START LINE: AUSTRIA
FINISH LINE: MONACO
DISTANCE: 1500 MILES
ELEVATION: 0-2770m
—
RALLY STAGES:
STAGE 1:

AUSTRIA – ITALY
STAGE 2:

ITALY – LIECHENSTEIN
STAGE 3:

SWISS ALPS
STAGE 4:

SWITZERLAND – FRANCE
STAGE 5:

FRENCH ALPS
STAGE 6:

FRANCE – MONACO
Pre-Information
Rally Teams:
50 Places Only.
Rally Teams of 2+ Riders.
Motorcycle Types – The 4 C's:
Classics, Customs, Café-Racers & Choppers.
Motorcycle Delivery:
London / Paris to Innsbruck (The Start Line).
Monaco / Nice Airport to Paris / London.
Flight Connections:
Outbound Flight: London to Salzburg.
Return Flight: Nice to London.
MotoRail + Motorcycle: Dusseldorf to Innsbruck
Register your interest in 'The Great Malle Mountain Rally' now:
—
LE GRAND MALLE RALLYE DE MONTAGNE – IL GRANDE MALLE RALLY DI MONTAGNA – DIE GROSSE MALLE BERGRALLYE
Help us spread the word and share the Mountain Rally adventure with friends and potential rally team-mates.
Please copy and paste the image below to your Instagram or Facebook feed.
Many thanks! Team Malle.