MALLE MADE
THE MALLE STORY
By Jonny Cazzola and Robert Nightingale

MALLE WORKS AT THE INTERSECTION OF ADVENTURE AND TRANSPORTATION, CREATING THE MOST REFINED AND CONTEMPORARY BRITISH ADVENTURE ACCESSORIES, THAT ENABLE THE ADVENTURE BY DESIGN. WE USE EXCLUSIVELY THE MOST REFINED NATURAL BRITISH MATERIALS, FROM SCOTTISH WAXED CANVAS, LUXURIOUS LEATHERS AND MERINO WOOL, THAT ARE INCORPORATED INTO THE DESIGN WITH INNOVATION IN MIND, SMART AND INTUITIVE DESIGN FEATURES BLEND WITH OUR UNIQUE AND HARD-WEARING MATERIALS TO CREATE MODERN PIECES, THAT ARE TIMELESS AND EMBODY BRITISH UTILITARIAN STYLE.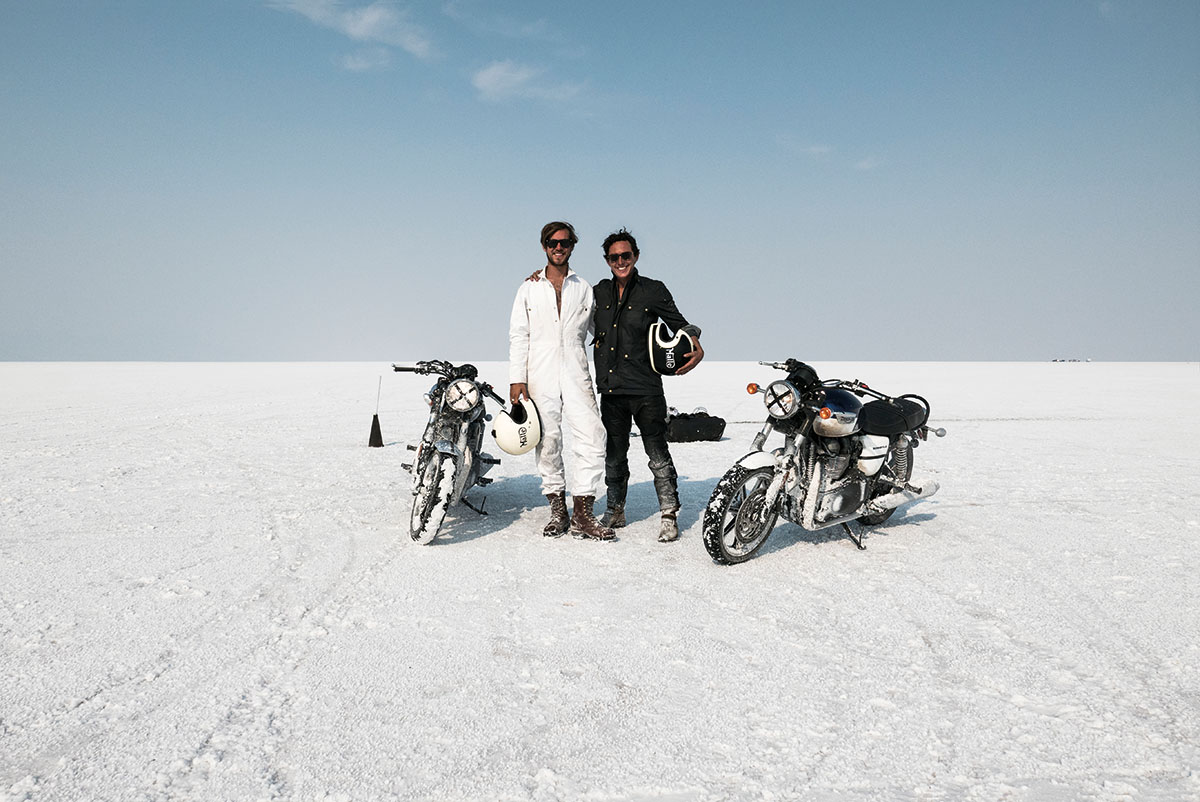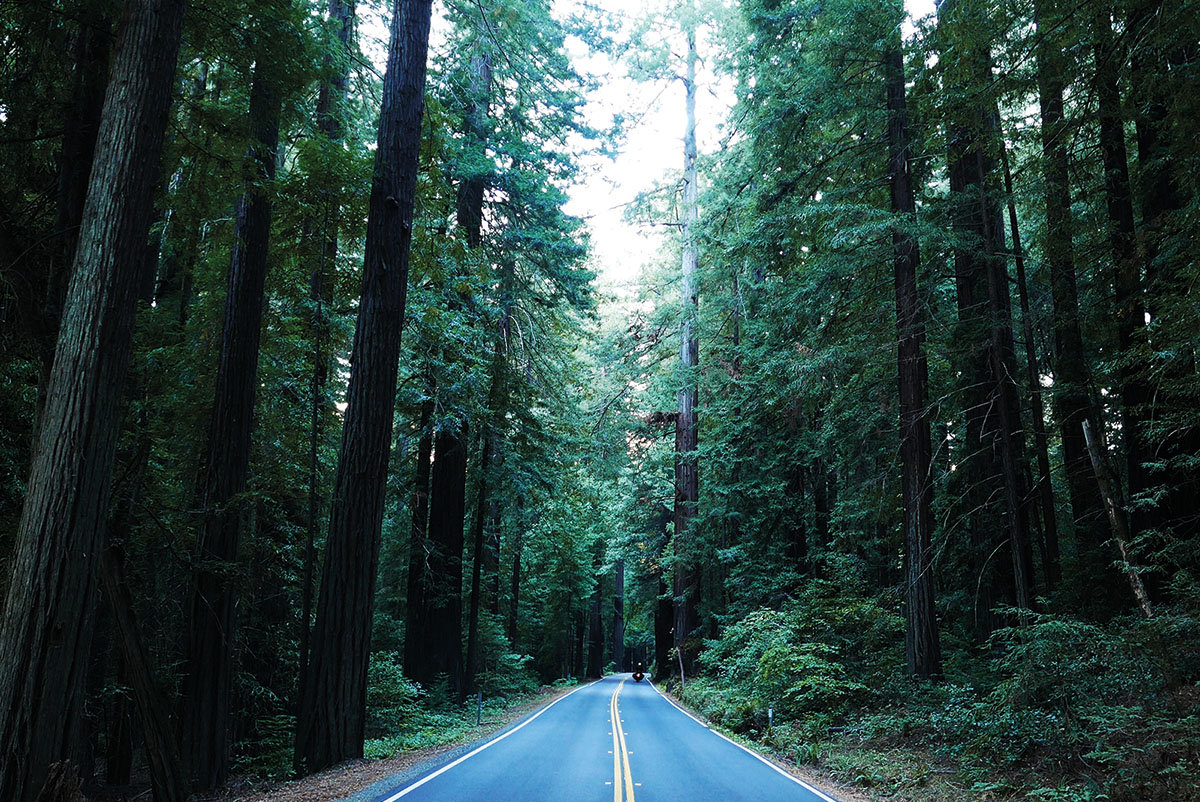 ---
It was about 2am in a dive bar in the Lower East Side of Manhattan, on the 15th of April in 2013, the topic of conversation switched back again to old motorcycles and we were discussing the need for a really tough yet refined bag that we could use all week for work and use on the motorcycle for the weekend adventures.. "We should make one!" The first Malle idea was born.
We were both riding vintage British motorcycles (a 69' Royal Enfield and a '67 BSA) and we were both in New York that week designing for clients and it's fair to say we may have been get a little tired of "working for the man" and excited by risk.. which design clients usually completely avoid altogether.
We immediately started searching old flea markets, looking for bags and luggage from the 50's that had stood the test of time. We were really interested in what materials had lasted though the decades, knowing what we'd eventually put a Malle through in the future – it had to be the toughest and most durable bag around. We found old heavy duty canvas and leather tool bags as well as plastic coated Louie Vuitton duffels that had survived, but from day one of Malle, we wanted to create everything from natural/noble materials, no plastics or synthetics, creating products that we could repair infinitely and that had a positive ecological footprint. We got ahold of an old industrial sewing machine and ordered a roll of exceptionally heavy duty 18oz waxed canvas from Scotland, beautiful skins of leather from Italy and brass fixings from England.. 2 sewing machines later and at least a dozen prototypes we had our first Malle pannier, ready for testing.
We gave these first pieces to friends to test out and after a load of generally constructive feedback – apart from a perplexed friend saying "you're making handbags for motorcycles?" she didn't get it – we revised our first design to create our first product. We roped in our most famous, rock and roll photographer Ruvan Wijesooriya to shoot the first Malle designs and started sending them to design blogs and motorcycle magazines and surprisingly a month later we started getting calls from shops around the world and prestigious boutiques like Barneys, asking to 'see the full collection'? And we got our first ever review in print, a 1 page spread in Iron & Air magazine, reviewing our first piece.. We quickly set about making a 'capsule collection', using the same design principles as the pannier, creating the first hybrid backpack on the market, a hybrid shoulder bag/pannier and an everyday tote. We titled these first pieces the 'Smoke Collection' in an ode to London – the big smoke.
Having grown up 1 hour South of London and as founders and cousins, Malle has always been a family company, based in London and motorcycles were always in the family from day one. With both of our fathers riding classic Triumphs and Harleys since before we were born, it was inevitable motorcycles would have an influence and influence they did! Saving up for our first motorcycles from the age 11, and after learning to ride it on the family farm, the next step was to customise it, ripping everything superfluous from the motorcycle, adding dirt tyres and go faster stripes with electrical tape. As teenagers we thought about little else and bringing the thrill of the motorcycle experience and the adventure to young people has become a big part of Malle's day to day direction and our reason to be.
---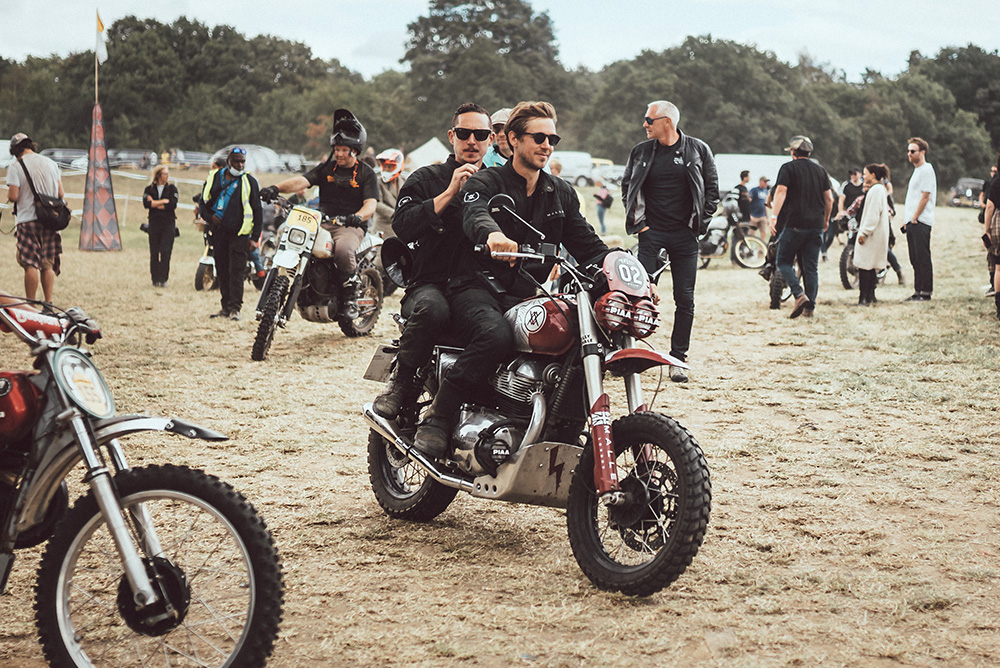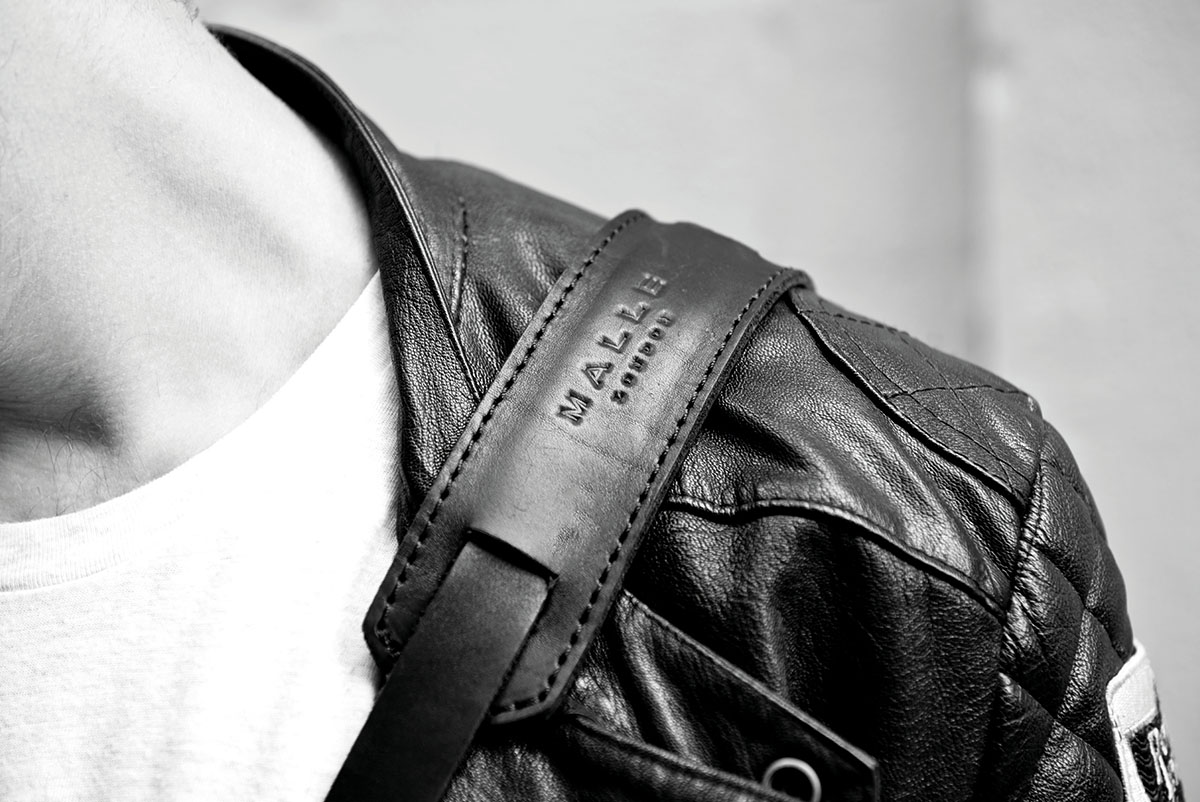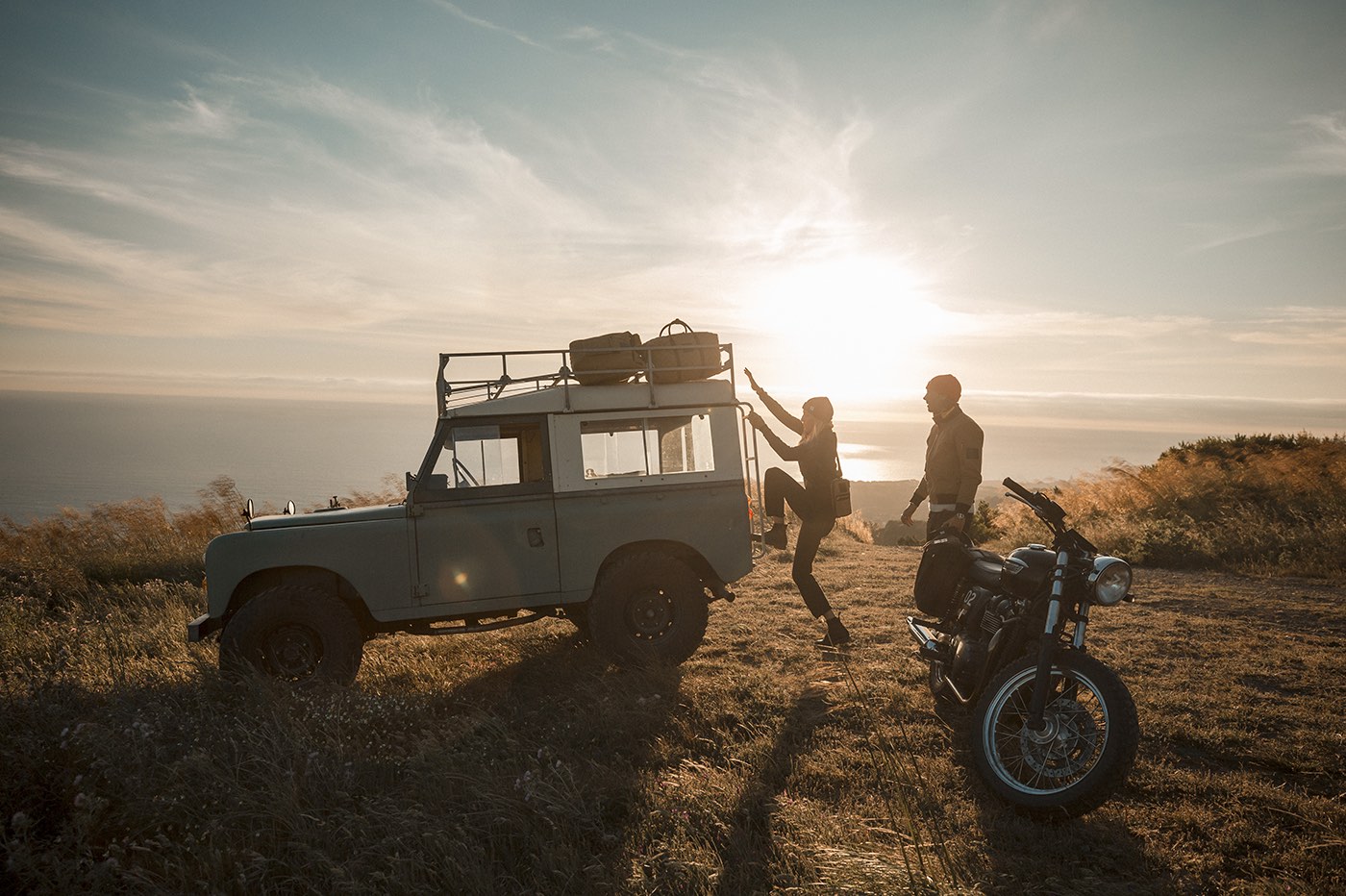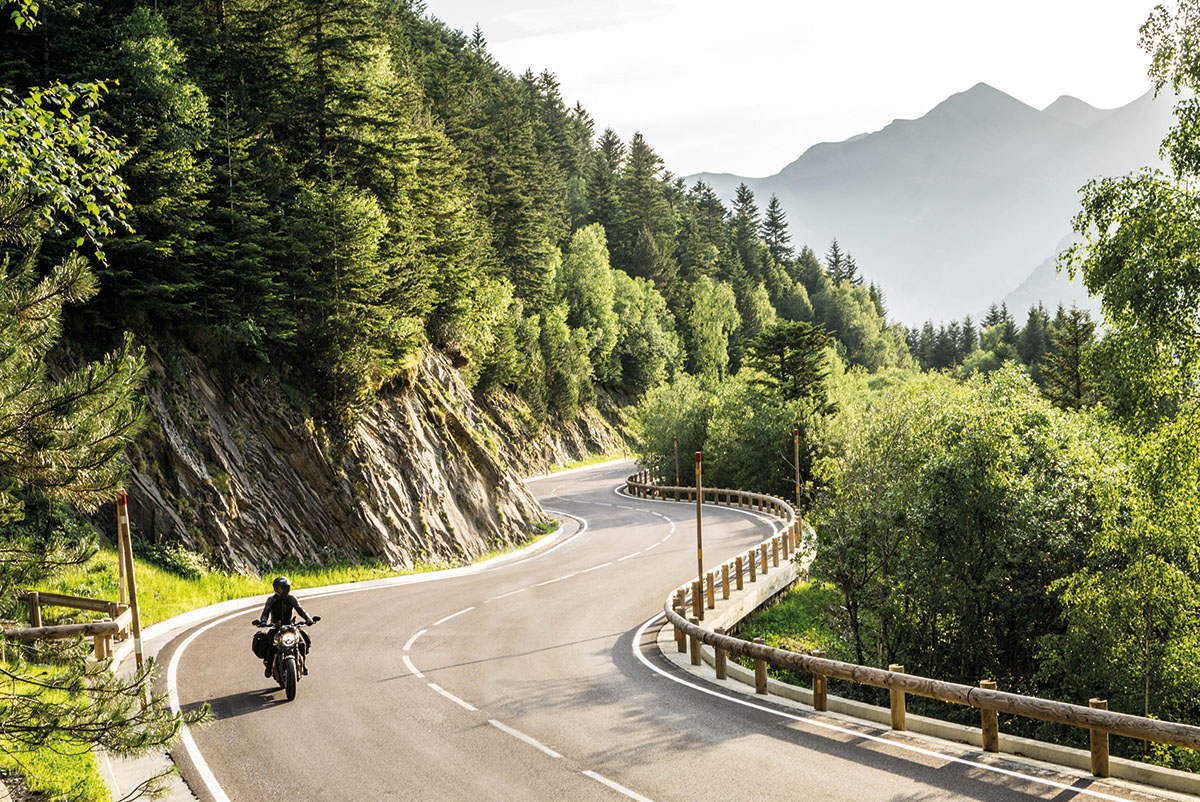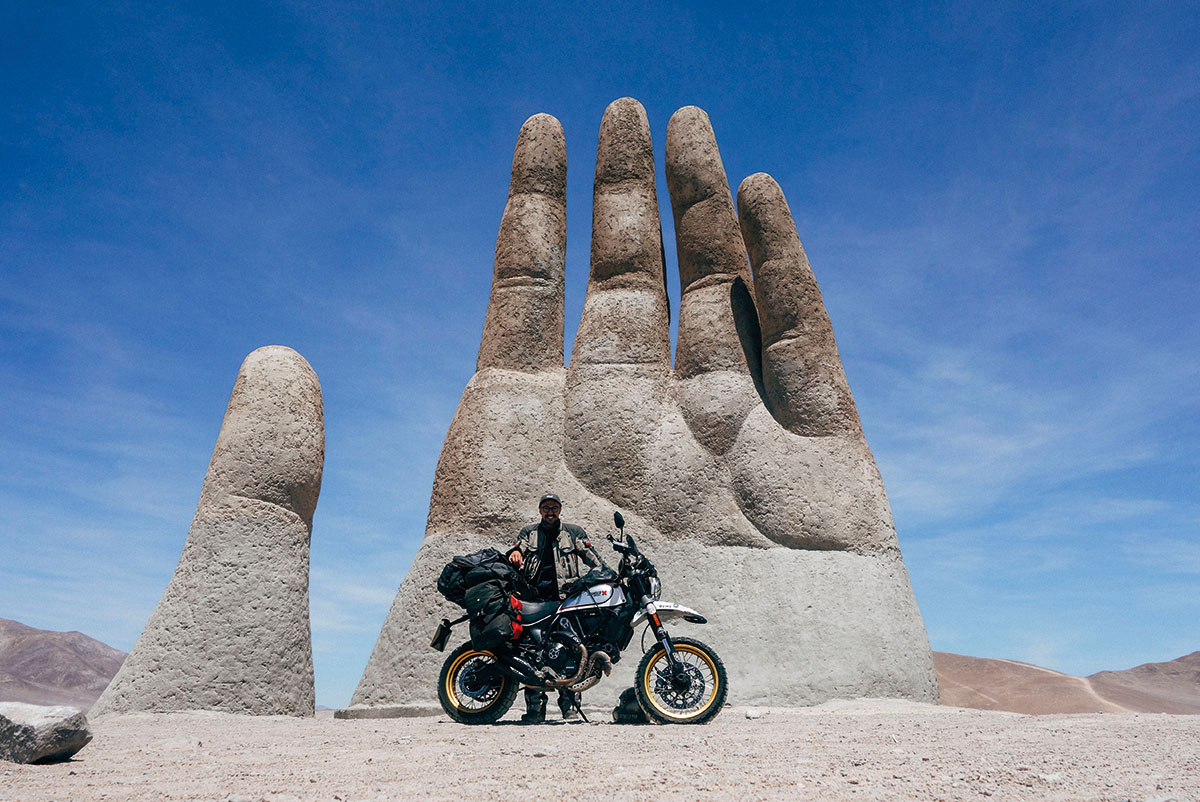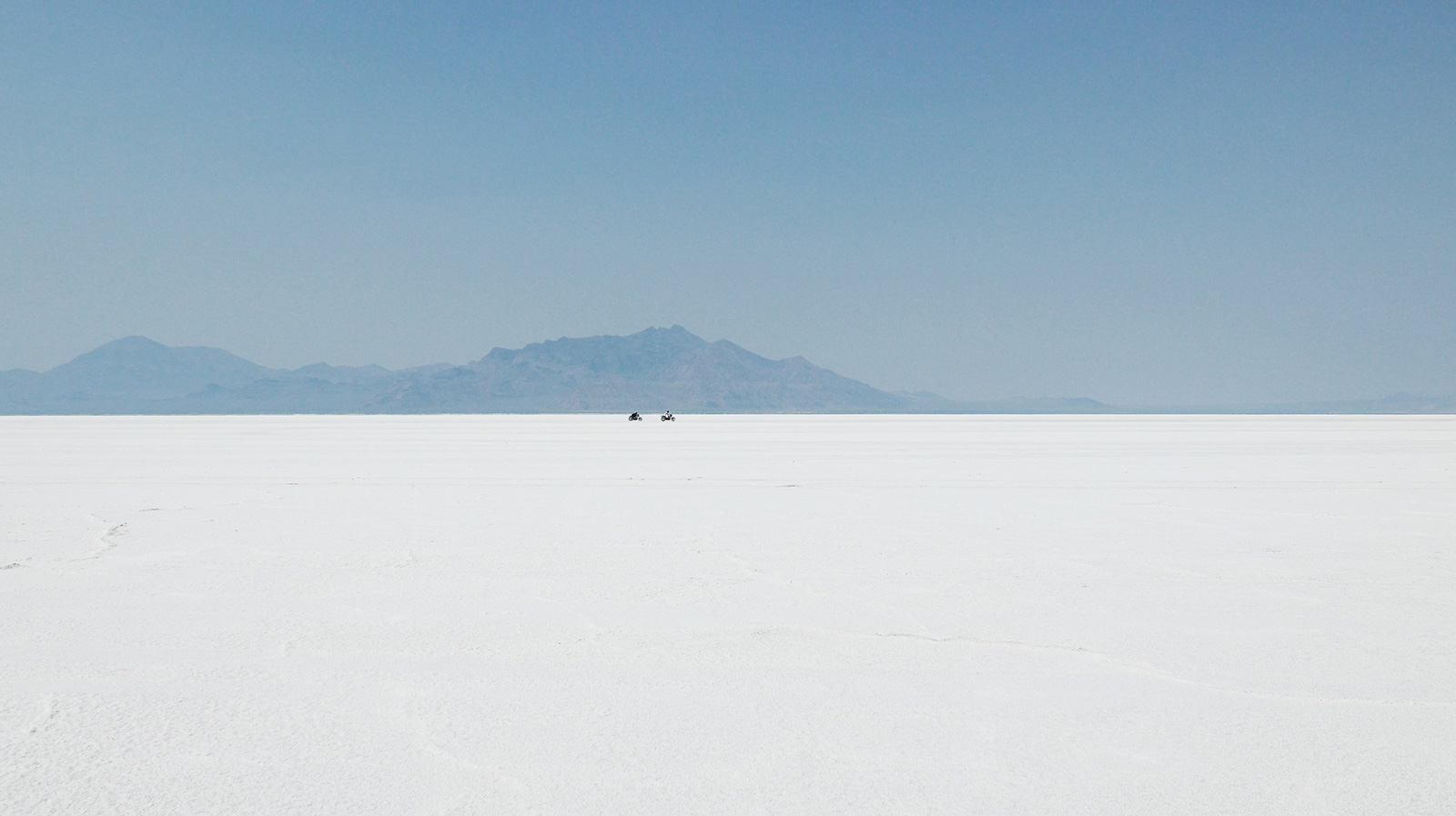 ---
By 2015 we were making more and more pieces of Malle luggage for city commuting and weekend adventures, but more of our customers were asking more demanding questions, 'how will this perform in river crossings', 'do you have larger bags for month long trips'? So we started to work on the first Malle Expedition Collection, we designed 12 pieces of luggage and outerwear, from panniers and duffels and our first Expedition Jackets, Expedition Trousers, navigation pieces and we set out on a 10,000 mile expedition to cross the North American continent from New York to Los Angeles, via Canada and Mexico, on 2 Triumph Bonnevilles.
We set out 2 parameters before the adventure started, we wouldn't pay for a nights accommodation (which one kind Canadian rider we met up in the lakes of Canada, referred to our road-side camping as 'ditch-banging' ) and we would seek out the most unique and celebrated artisans and craftsmen in America to visit on route. We rode from workshop to workshop, which created the expedition route and we titled the adventure 'The Artisan Expedition'. On route, we wrote a series of articles for the design press and motorcycle magazines; about this celebration of the handmade world, in a land shaped by mass consumerism. We really wanted to experience a continent by what it made and champion hand made products, like the Malle pieces we were making back home. This Expedition also gave us the perfect opportunity to learn first hand what our fabrics, materials and designs could do, when put to the test over a long distance, in pretty much every weather condition America could throw at us. From minus temperatures in Canada, days of rain in Detroit, to 40 degrees + racing on the Bonneville Salt Flats and the deserts of Utah and New Mexico. After 37 days, we had destroyed some pieces, thoroughly battered every other Malle piece we had and what did make it back home again laid the informed foundation for the first Malle Expedition Collection.
After that first Expedition our focus broadened beyond purely creating luggage and Malle, which means 'Trunk' in French, came to stand for more than just motorcycle luggage, but Adventure Accessories. Tools and the kit to enable the adventure and we coined the phrase 'Prepared To Get Lost' for the first time, which became the Malle mantra ever since. We spend our days in the Malle workshop and design studio, thinking about how we can enable and support peoples adventures with tried and tested kit to keep them moving, protected and inspired.
Sustainability has always been deeply routed in the Malle DNA since day one, we take a very practical approach to sustainability; we make products that last for a very long time, if anything breaks we fix it, we design and make our pieces locally and use natural/noble materials that will age beautifully and tell a story as the patina on the leather and canvas changes. Even our Malle packaging is made of up-cycled and recyclable card and water activated paper tape, instead of traditional plastic tape.
We then created a partnership with with The International Tree foundation (the ITF was set up in 1922) and created the 'One Bike One Tree' project, where we plant a tree for every motorcycle at each of our Malle events, with the first goal of planting 10,000 trees. The more we travel and explore the world, the more we need to protect it and the wild spaces we want to explore in the future. Biodiversity, wildlife, trees and wild spaces are extremely important to Malle, we believe we need to protect these wild places to enable exploration in the future. We see trees as the perfect seed/starting point to future proof our wild spaces and the health of our planet.
---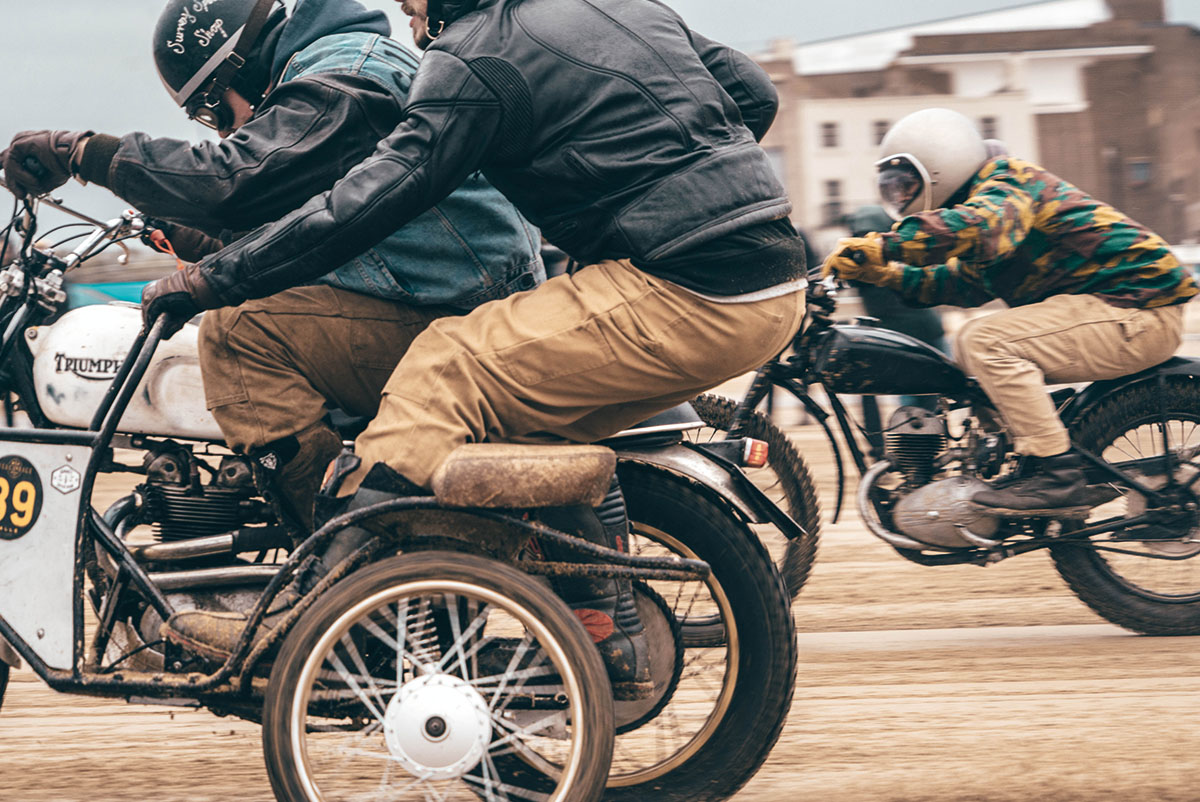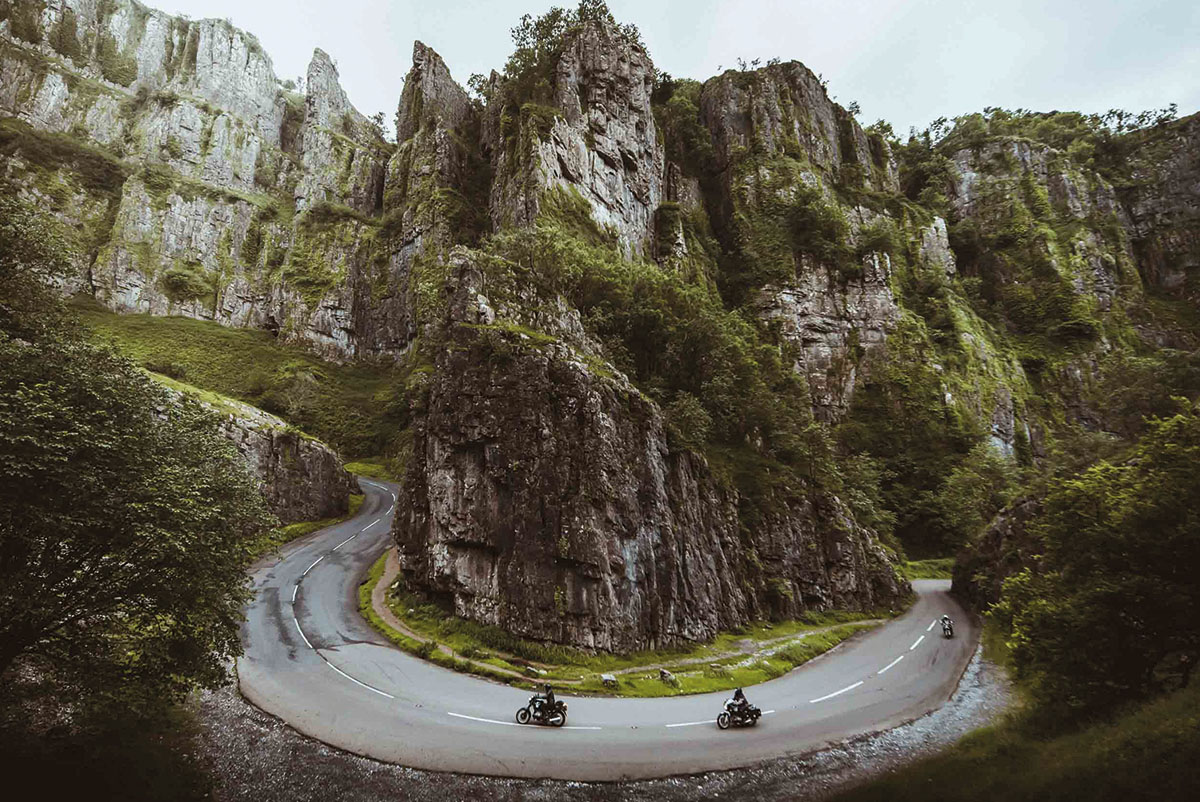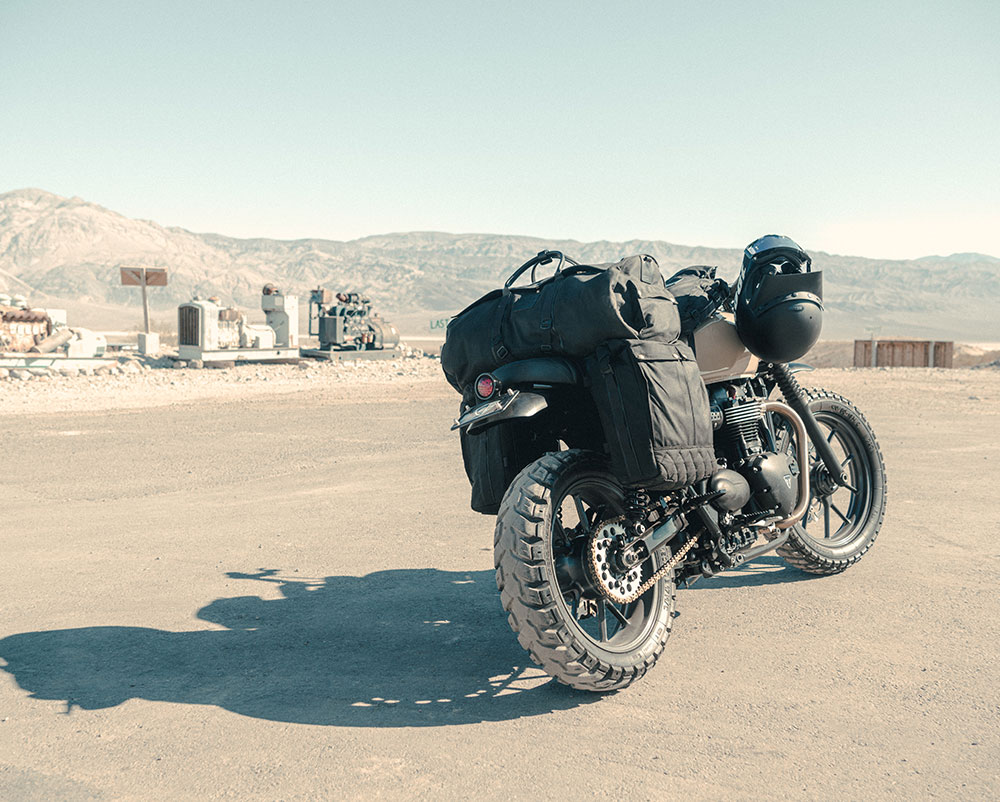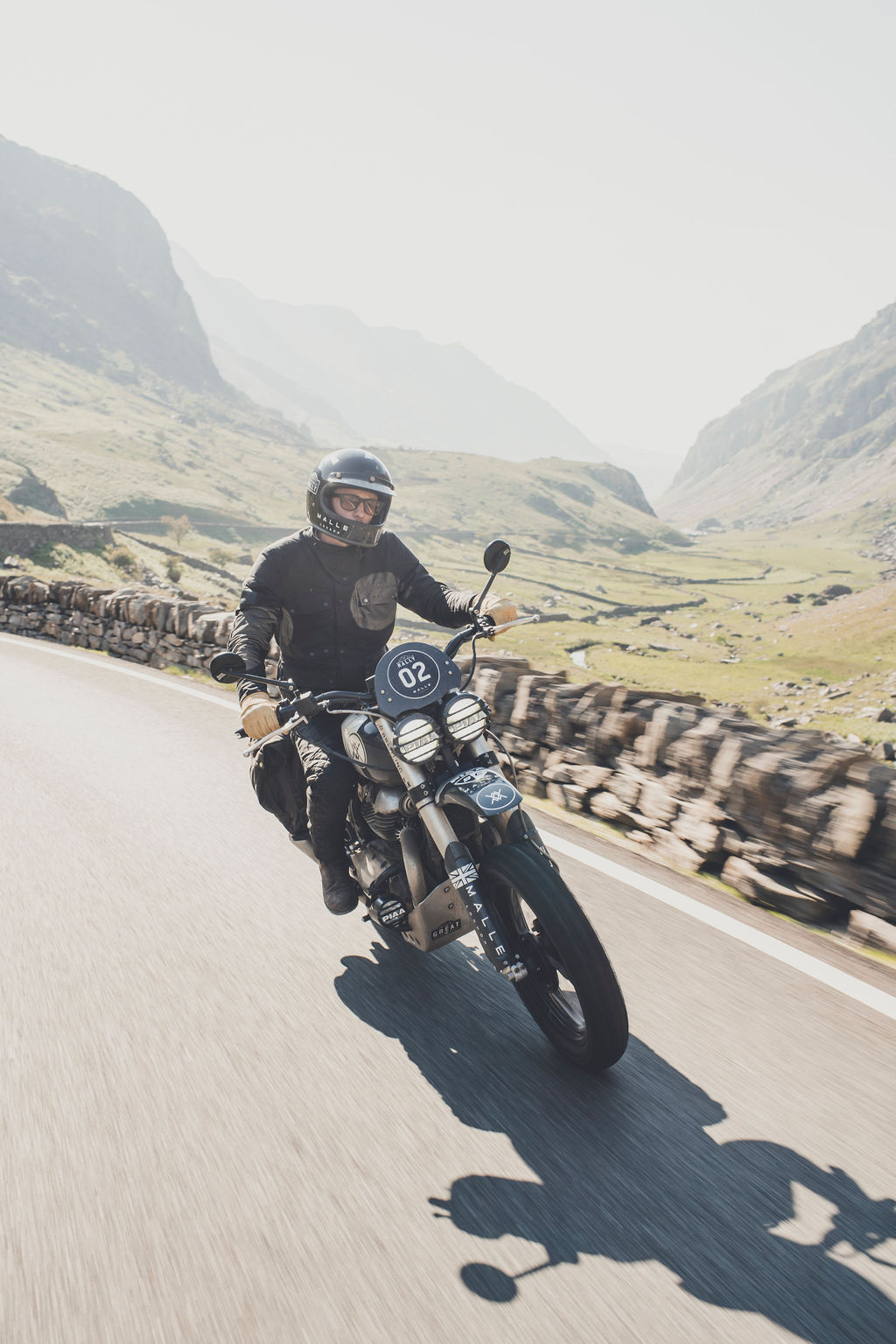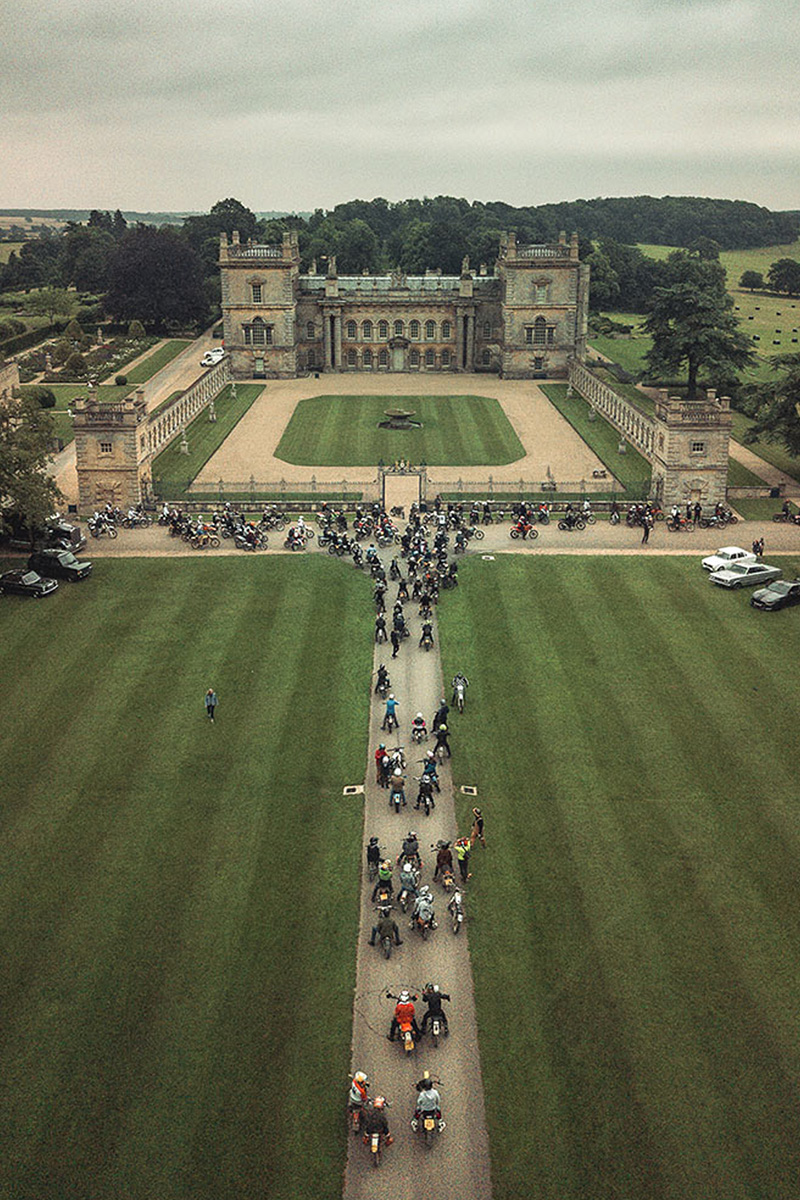 ---
In 2018 we set up the Malle Ambassador programme, where we sought out interesting and exciting adventures and explorers and helped them set out on their expeditions and provided them with new Malle kit and one off Malle prototypes. In 2018 Henry Crew set a new Guinness world record for the youngest person to circumnavigate the world by motorcycle, with a pair of Malle panniers strapped to his Ducati Scrambler. Other ambassadors using Malle kit include Charley Boorman, Ewan Mcgreggor, Jake Baggeley, Sam Barham, Shane Benson, Ollie Ollerton, Amy Shore, Henry Crew, Sophie Morgan, Ryan Pyle and more. Travel is expensive and if you're going where no one else had been before, it's often even more costly, so we're always eager to support amazing people on their adventures. The ambassador program gave rise to 'The Lost Club', our speaker series and podcast that focuses on where our community gets lost around the world and why they do it!
In late December of 2014, a cold workshop in London needs a light at the end of the tunnel and we wanted to create something wild to look forward to the following summer. Racing is typically hugely expensive, dangerous, involves major sponsors, expensive race machines and is only accessible to a few people, but it's all about risk and we like risk! We had an idea, that flipped racing on its head, we wanted to make it accessible for everyone.. more than that, we wanted to create a motorcycle race, that if you joined, you had to race. An "inappropriate motorcycle race", where everyone was invited to race anything on two wheels, where no one is expected to win and it focuses purely on the fun of the motorcycle experience for our community. The idea for The Malle Mile was conceived, we hand printed some flyers on the kitchen floor, convinced a friend to let us tear up his lawn for the day and invited anyone and everyone we could think of! The first year we had 37 bikes racing and about 100 guests, in one of the first races we had priceless antiques racing custom scooters worth less than a taxi ride home. 
It was and still is a celebration of the motorcycle culture in all its forms and the adventure that surrounds it. By 2021 we had over 1500 motorcycles racing in what has become the motorcycle festival of the summer in England, with bands, exhibitions, films, food, dancing and a lot of very inappropriate motorcycles. long may The Mile party continue!
Since we started Malle we've learned that life is short, you can never travel enough and if ever an opportunity for adventure comes your way, grab the opportunity with both hands. As a result, we found ourselves in Mongolia in 2016 and by chance came across a 1000km horse race heading out from Ulanbatar up into the Arctic tundra, all on fat and semi-wild Mongolian ponies and it got us thinking.. could The Mile race go further? Upon our return to the Malle design studio, we hatched a plan to host the longest inappropriate motorcycle rally in the country, from the Southern tip of England to the Northern tip of Scotland. A celebration of all of the wildest landscapes in Great Britain, in one wild ride.
The Great Malle Rally first began in 2017, in a baptism of fire! Mother Nature threw everything she had at our 100 adventurous rally riders, days of rain, wind, hail.. but in-between these storms, there was a lot of glorious riding, long nights around the camp fire and many friendships were born on the first rally and every year since – it  was a real adventure and that's what we set our to create. With a new route and new rally teams each year, since then we've hosted the longest motorcycle adventure in the country, in every weather condition from heat wave to hail storm!
---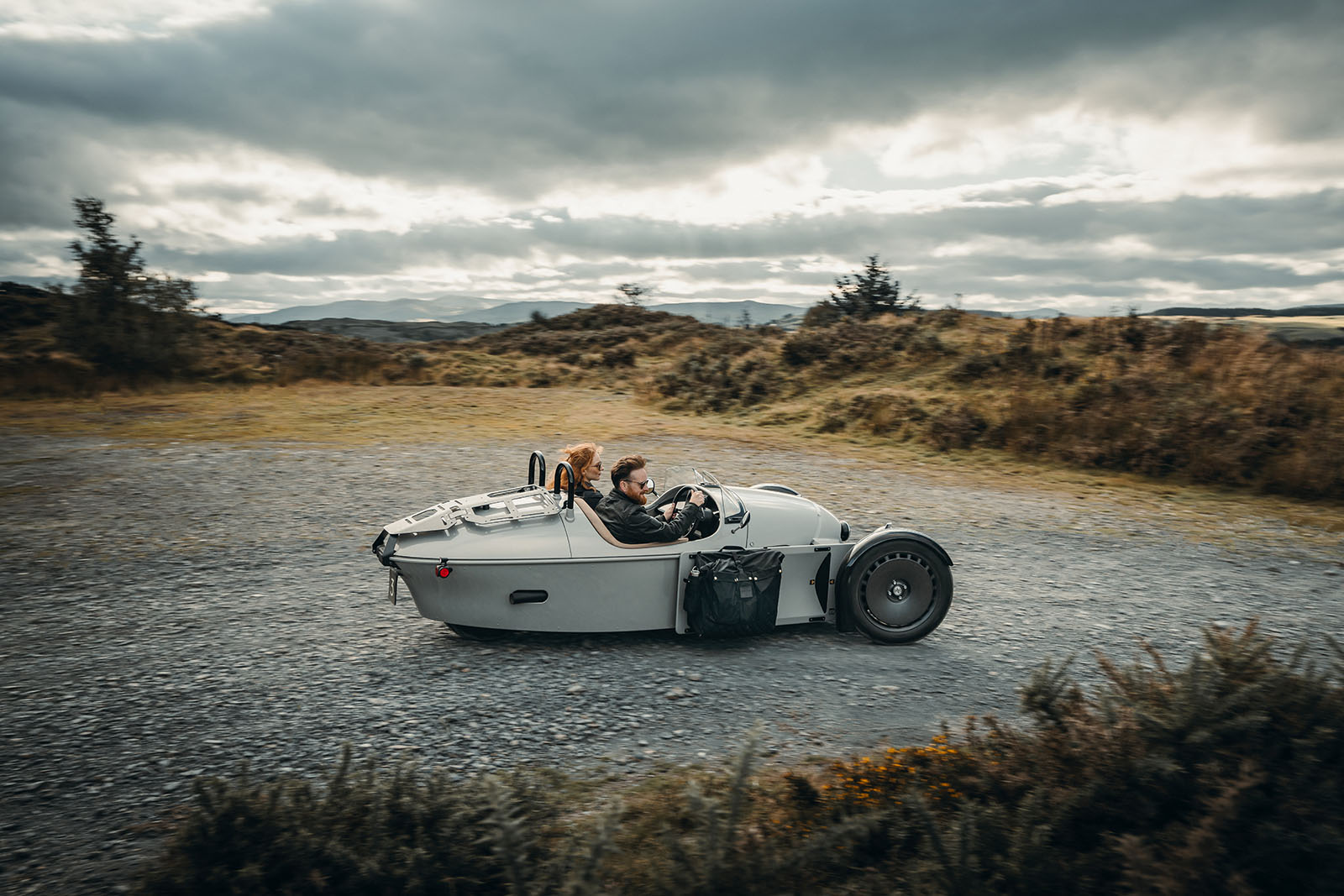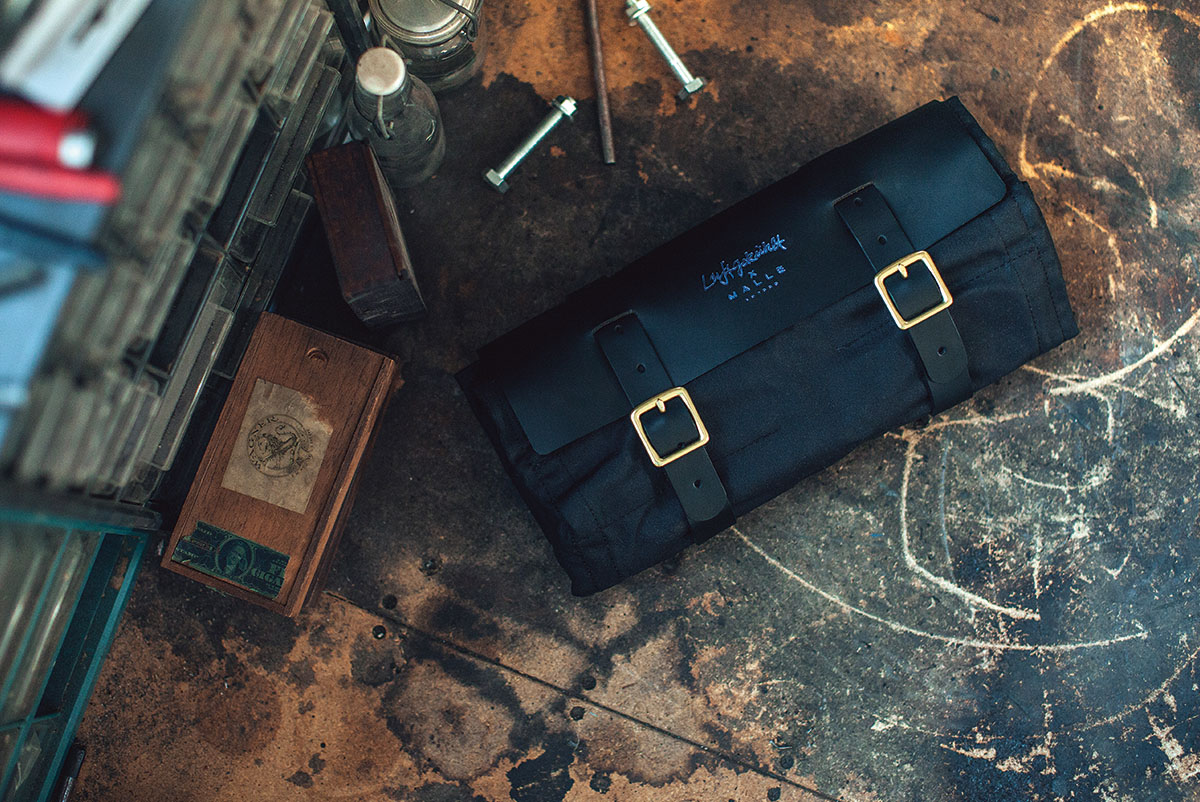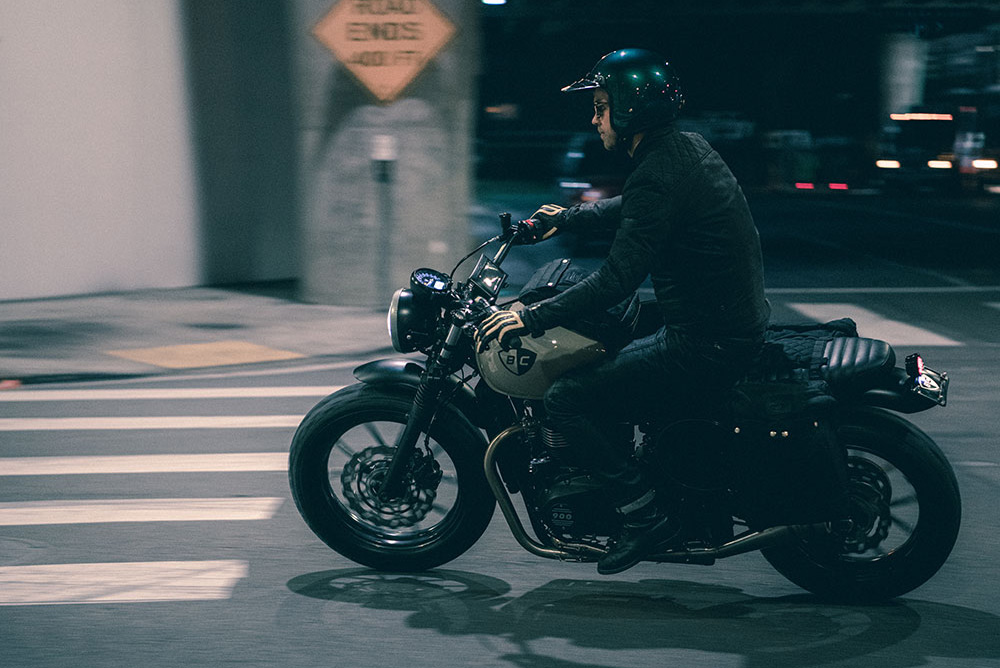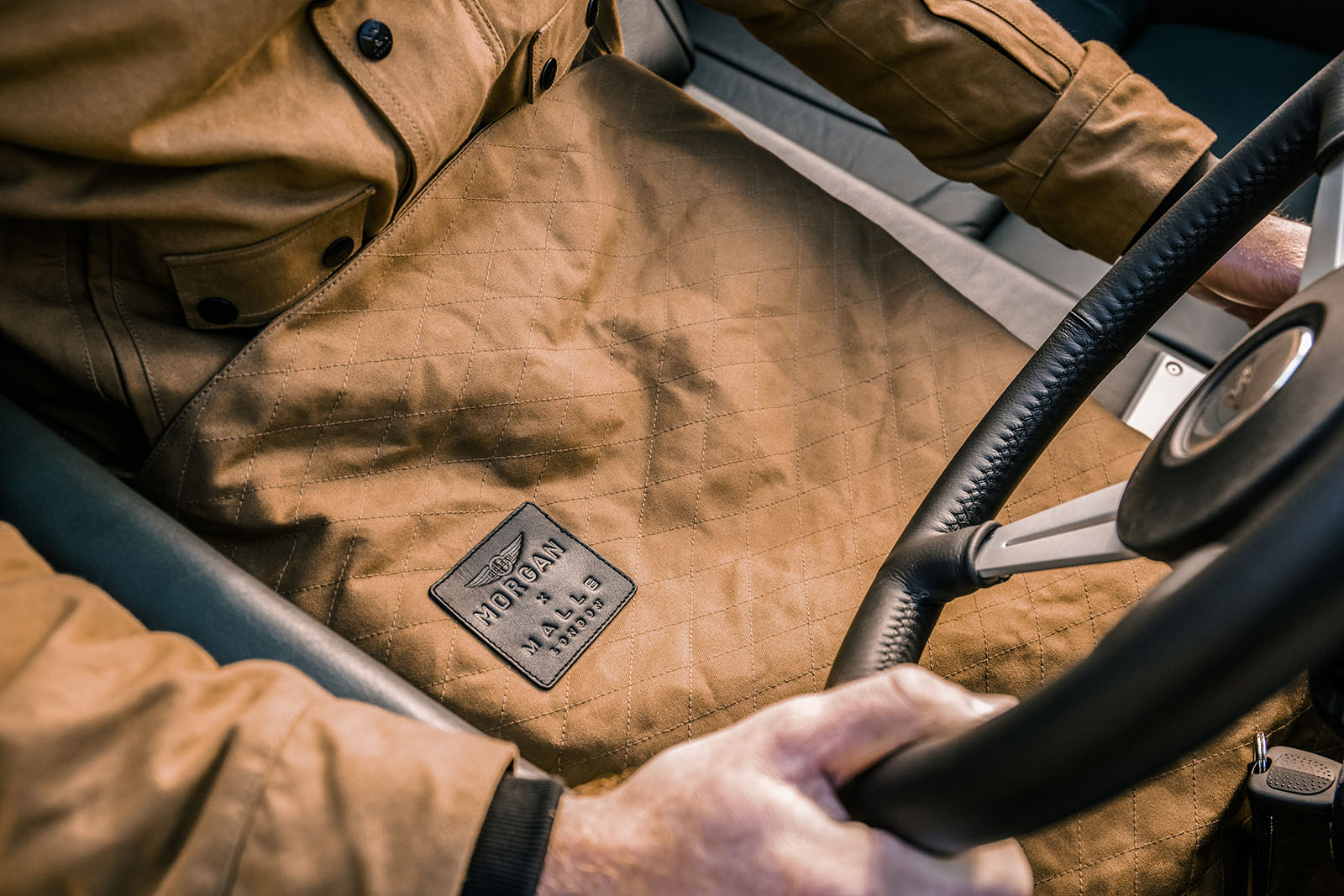 ---
Over the last 8 years we've had the opportunity to work with some amazing people in the motorcycle, automotive and adventure space and we continue to seek out weird and wonderful collaborations with friends and likeminded creatives. Our first ever collaboration in 2015 was with custom motorcycle builder DeBolex Engineering, when their customer places an order for a custom motorcycle it may take a year before the final vehicle arrives, so they wanted us to create a custom piece of luggage that their customer could take away from the DeBolex workshop on the first day of the project. In 2016 we created bespoke Malle Tool Rolls and matching Expedition Jackets for Bicester Heritage, inspired by an old RAF tool-roll that they found in one of the old buildings of the former Bomber Station that has since become Bicester Heritage. In 2017 we were introduced through our friends at Deus Ex Machina in LA to the custom Porsche group Luftgekühlt (meaning 'air-cooled' in German) and they asked us to create a drivers capsule collection of luggage and drivers accessories to mark their annual show. We hand delivered 250 bespoke Malle pieces which launched at their mega Porsche show in downtown LA. In 2018 we collaborated with Jaguar Land Rover on their electric concept motorcycle, which became the ARC electric motorcycle company, the first prototype was launched at the Milan motorcycle show to much fanfare, with a custom set of Malle luggage and accessories designed for the ARC rider. We had the great fortune to meet the Royal Enfield team, which resulted in a collaborative project to create the support vehicles for The Great Malle Rally 2019, twin custom built adventure vehicles based on the Royal Enfield Interceptor. Naturally, these bikes came with the full Malle Rally luggage set up in a one-off red Malle waxed canvas.
Through our adventures at The Malle Mile festival and on The Malle Rally, we've also had the chance to work with legendary companies like Brough Superior and BMW, where they launched the new BMW R9T on our British Rally and we've worked with local partners in London like The Classic Car Club, Rebels Alliance and D*Face, working on curated projects for the Malle Mile. In 2021 esteemed Swiss watchmakers Breitling became the official timing partner of Malle London, Malle experiences, races, rallies and expeditions. We're currently working with Morgan on a drivers capsule collection for the forthcoming Super-3, launching in 2022.
When you design a product that lasts for a really long time, you'll soon start to notice you don't get a huge amount of repeat business for the same design by the same customer, which as designers and a design lead company, suits us perfectly! Every time we travel, even on the daily commute we're thinking of new product ideas, solutions, materials and we are continuously innovating and creating an ever evolving portfolio of adventure accessories for our community. In 2019 we created the Malle AdventureWear collection, our first collection of pure apparel, featuring beautiful yet extremely durable knitwear and clothing, where every stitch is hand made in England. Using real super fabrics for adventure, from temperature regulating Supima cotton and moisture wicking Merino Wool, to British wool and Alpaca. With all of our products, they're first tested on motorcycle adventures, but the core product attributes; water repelling, wind proofing, dirt resistance and supreme durability make our pieces suitable to most adventures and we wan't all of our designs to work as hard off the bike as on it.
---