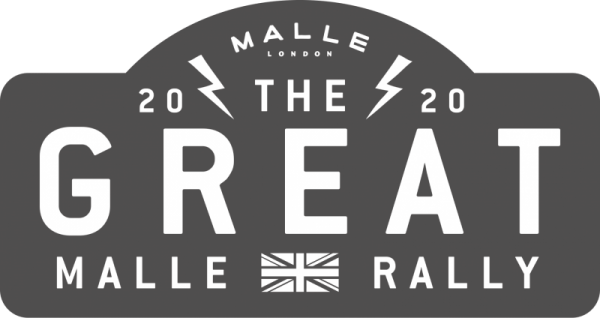 THE GREATEST MOTORCYCLE RALLY THROUGH THE WILDEST AND GREATEST LANDSCAPES IN GREAT BRITAIN. JOIN THE ADVENTURE!
The Great Malle Rally 2020
The Great Malle Rally is the longest motorcycle rally ever attempted in the UK. 1250 beautiful miles from the Southern tip of England to the very Northern tip of Scotland. An 'inappropriate' motorcycle rally for custom, classic, cafe-racer, chopper and scrambler motorcycles (which is most of them).
Now held over 5 stages/days, the 1250 mile rally route carves a unique path across the most beautiful landscapes, mountains, coasts and valleys in Great Britain, mainly on tiny B-Roads. Each day the rally teams are given the 5 rally checkpoints to guide the route, with marshals timing and followed by our rally support crew.
All riders camp under canvas in our luxurious rally bell tents, with the riders briefing and the dinner in the rally camp.
Our private chefs cook up a storm in the rally camp each evening and provide all food throughout.
Each rider is given their own 'Malle Rally Duffel" with their rally number on it – so that all luggage is waiting at camp for riders. We only transport what you can fit in your Malle Rally Duffel (65cm x 30cm x 30cm), anything else would need to be carried by you on your bike.
Places are very limited, so please sign-up to be notified as soon as 2020 dates are released.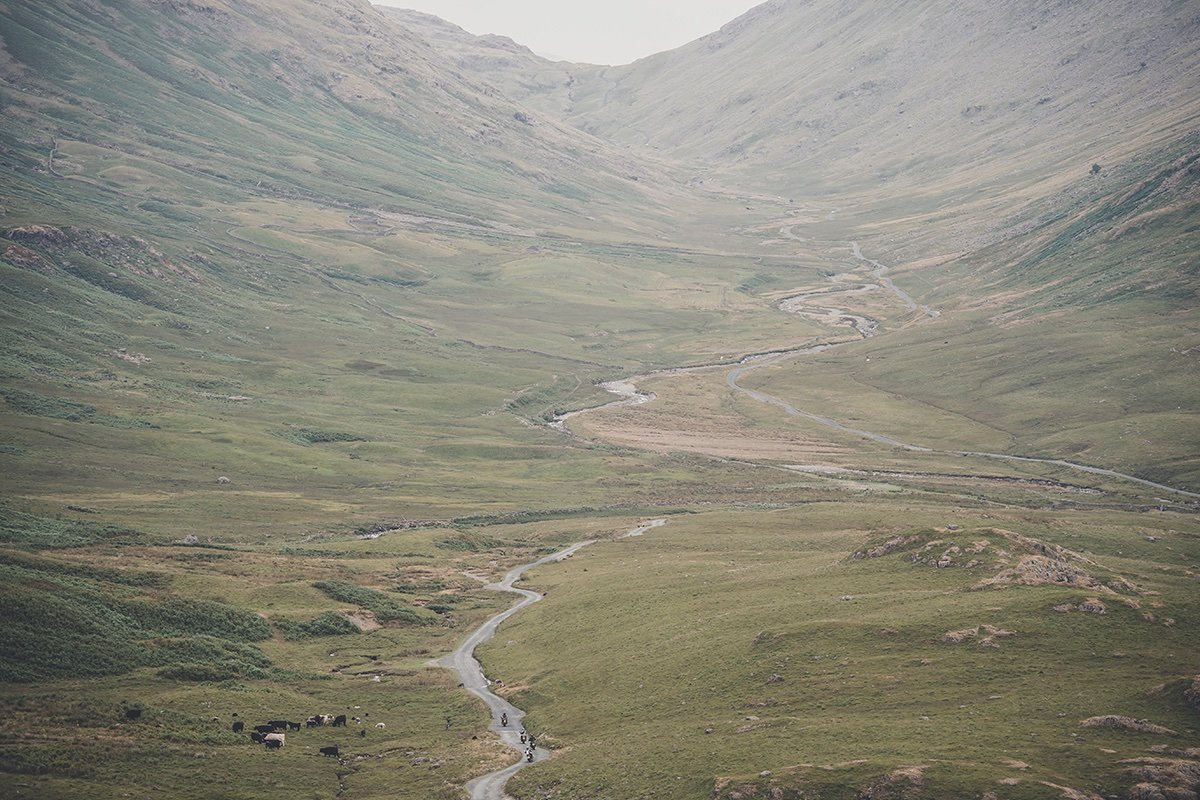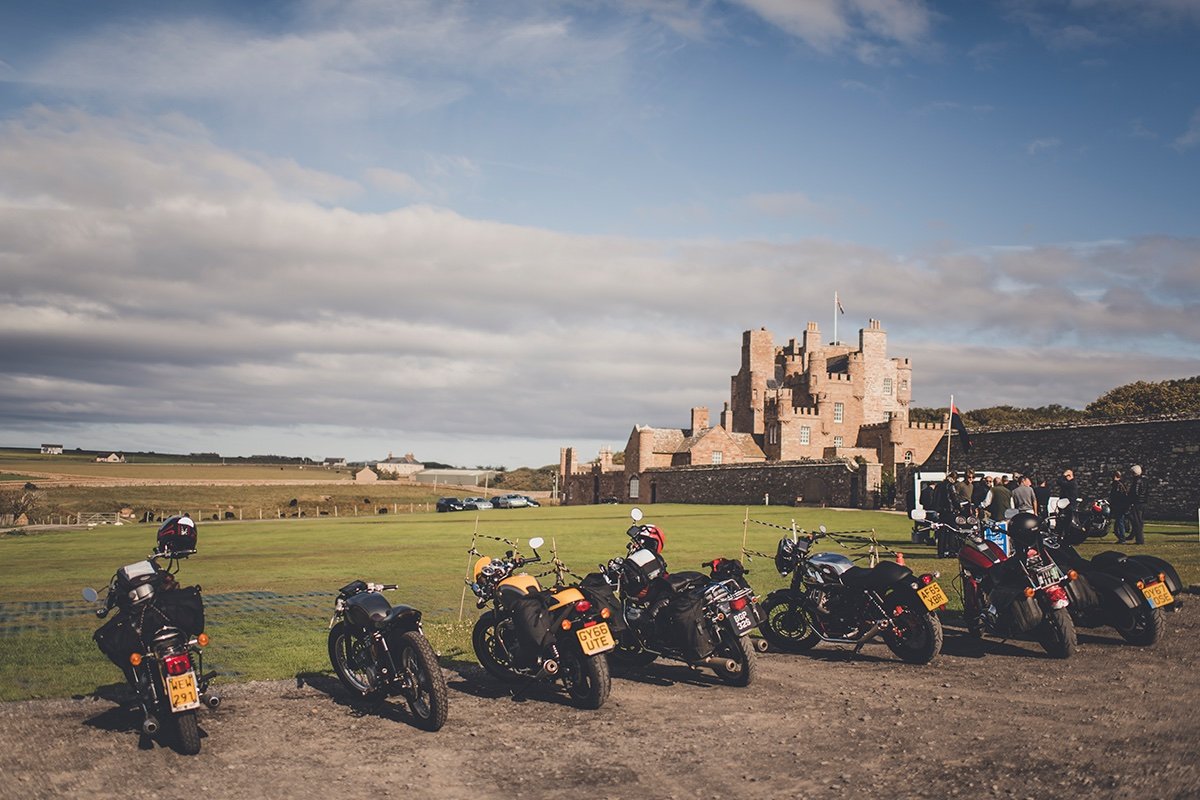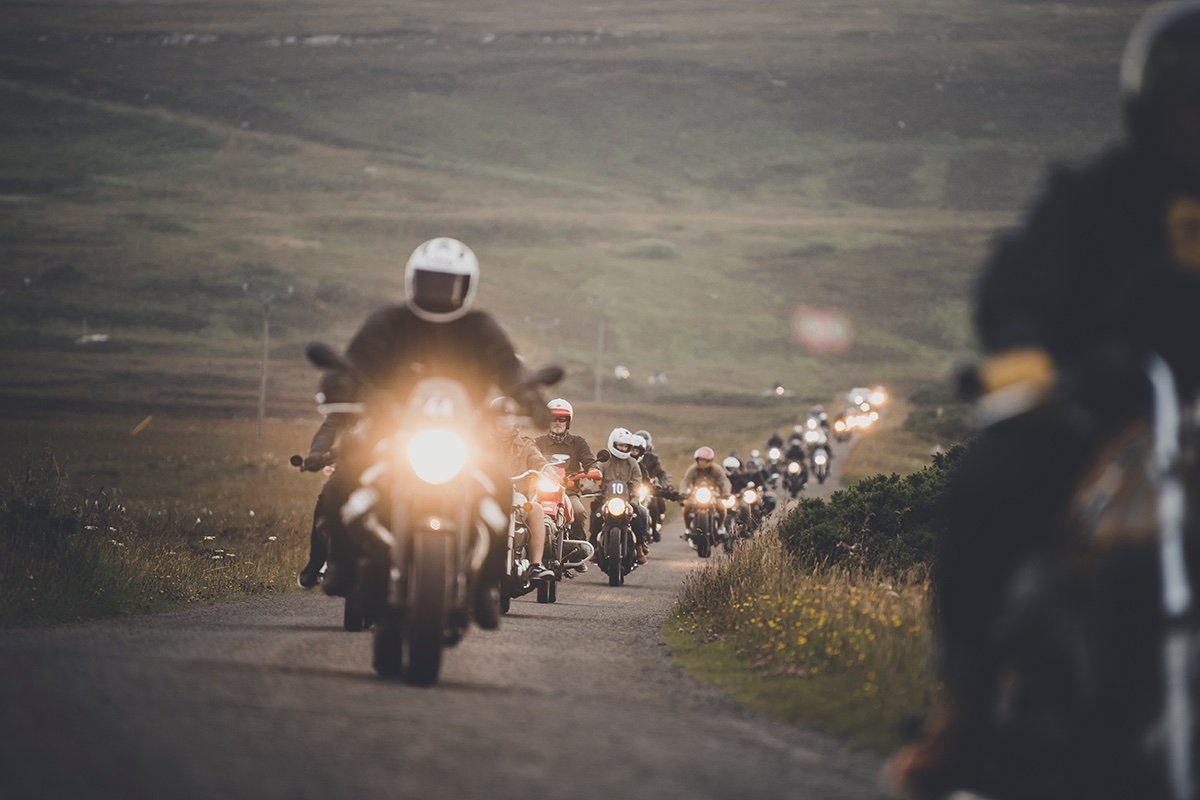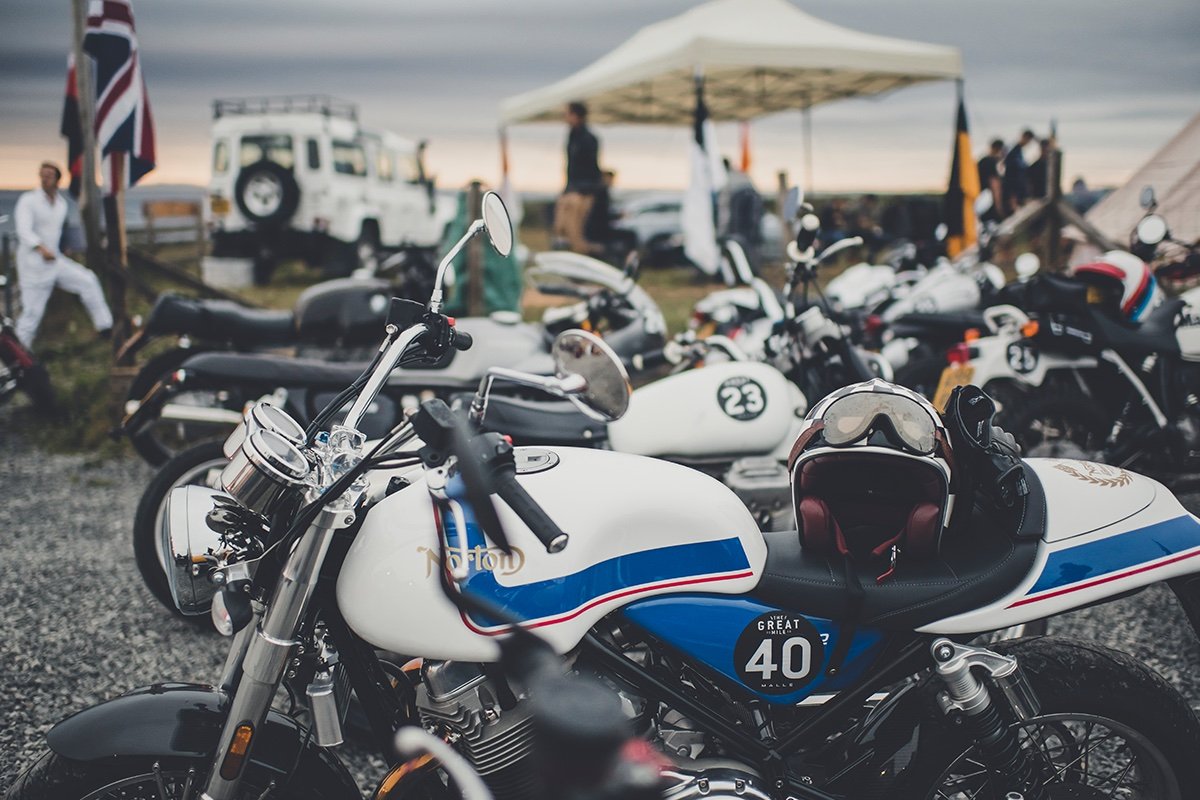 "Why am I doing this?" I had asked myself on the long ride to the start. Now as the trusty Honda climbed serpentine B-roads and purred past glassy lochs, I was thinking "Why haven't I done this before?"
We've partnered with many specialist motorcycle race/rally experts to host the 'Greatest (and longest) Motorcycle Rally in Great Britain'.
Our aim is to enable each rider to focus purely on the rally experience together with their team/friends, explore the best of Britain by motorcycle, surrounded by a load of daring adventurers that share the same thirst for adventure and passion for motorcycles.
Our rally support team follows the rally and will deliver your motorcycle back to London from the finish line. We provide accommodation in truly unique settings (castles/mountains/forests/ cliff-tops), great local food and expert rally mechanics, to ensure you make it there and back!
By working together with our rally partners we can deliver a cross country motorcycle experience like no other.
Each evening the secret checkpoints are revealed to the rally teams. As you check-in at each checkpoint your times are logged and compared against the "perfect" time of the days route.
At the end of each days rally stage, there's the rally dinner and some suitably inappropriate entertainment for extra rally points.
Like The Malle Mile festival, the rally is purely focused on completing it's definitely not about winning. But with that said, the team with the nearest perfect rally time, will take The 2020 Great Malle Rally title.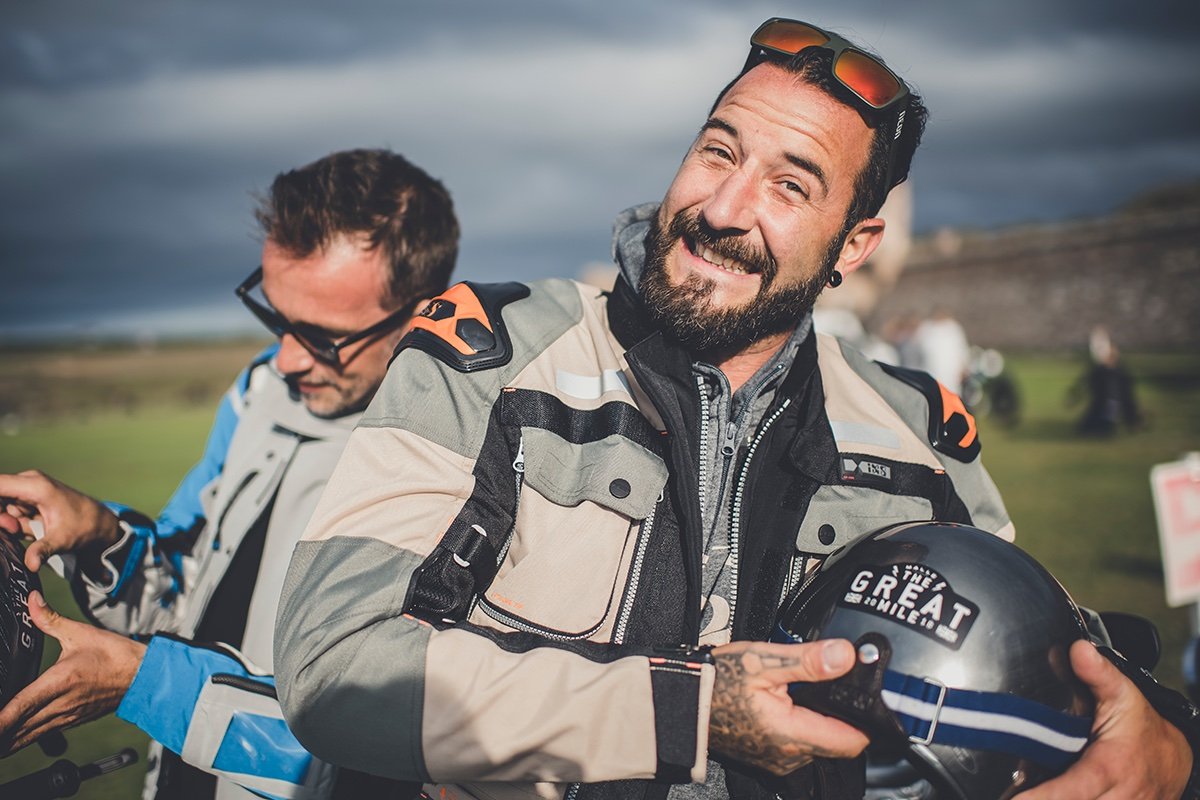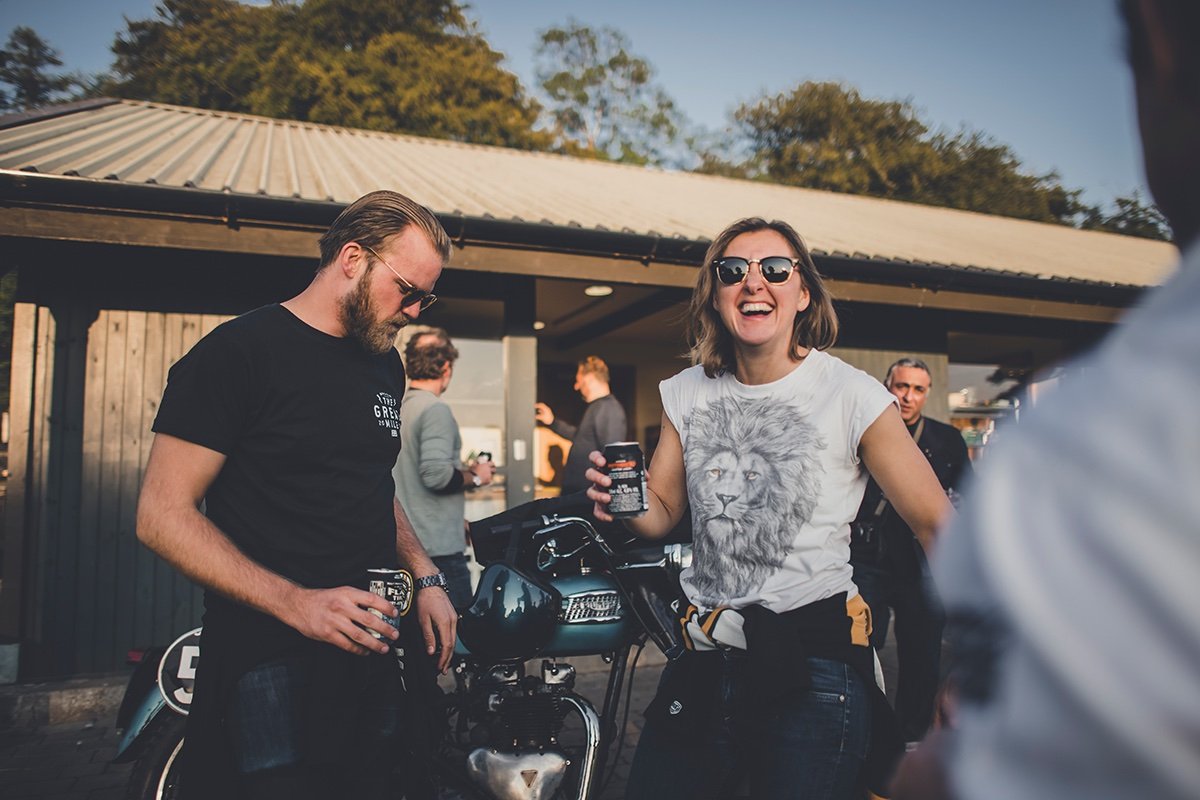 "On arrival in Scotland, I was greeted by a remarkable array of mostly ancient machinery and riders from all walks of life and all parts of the world."
THE 2019 RALLY ROUTE
The Proposed 2019 Rally Route Is Subject To Change
RIDE OUT – TEAM RIDE-OUT FROM LONDON TO THE START LINE.
STAGE 0 – RIDERS REGISTRATION. AT THE LIZARD.
STAGE 1 – RALLY START LINE AT THE LIZARD TO CORNWALL/DEVON.
STAGE 2 – WALES TO ENGLAND.
STAGE 3 – THE LAKE DISTRICT TO SCOTLAND.
STAGE 4 – THE LOWLANDS TO THE HIGHLANDS.
STAGE 5 – SCOTTISH HIGHLANDS TO THE FINISH AT THE CASTLE OF MEY.
STAGE 6 – POST-RALLY FLIGHTS FROM INVERNESS AIRPORT TO LONDON. MOTORCYCLES DELIVERED TO LONDON.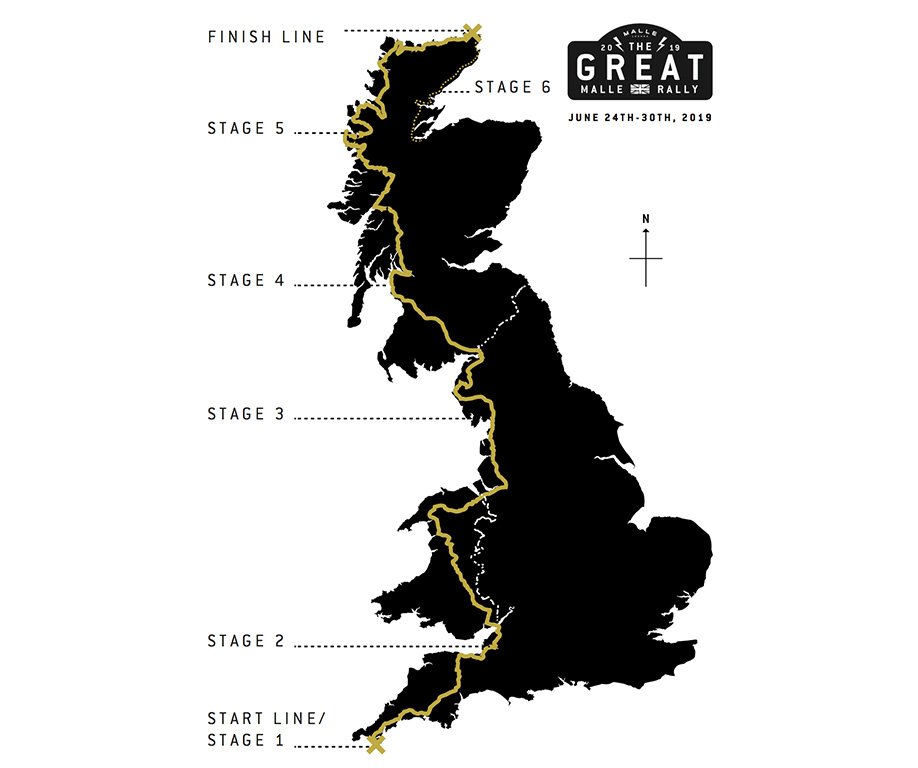 "Things went wrong, bits fell off, but I wouldn't change anything about it, that's the adventure!"
Petrolicious
STAGE 0 – PRE-RALLY RIDERS REGISTRATION
Riders check-in at 4pm near The Lizard, the most Southernly point on mainland Britain. With time for a good Pre-Rally party. There will also be a ride-out from London, for riders to ride to the start-line together.
STAGE 1 – THE RALLY START LINE
The Rally flag drops at 9am at The Lizard point in Cornwall. The rally proceeds through the wilds of Cornwall/Devon in Stage 1.
STAGE 2 – WALES
Day 2 starts on the Cheddar Gorge, riding through the unique mountains and valleys of Snowdonia and completes at the rally camp back in England.
STAGE 3 – THE LAKE DISTRICT
On day 3 the rally proceeds across the 2 highest passes in the Lake District and completes on the coast in the lowlands of Scotland.
STAGE 4 – THE SCOTTISH HIGHLANDS
Day 4 starts in Loch Lomond & The Trossachs. The rally route continues through the Highlands and completes on a gorgeous loch on the beautiful West coast of Scotland.
STAGE 5 – THE SCOTTISH HIGHLANDS
Day 5 continues the adventure along the dramatic West coast of Scotland, to the Rally Finish Line at the Castle of Mey, perched at the very Northern Point of Scotland and Great Britain.
STAGE 6 – POST RALLY
After a hearty Scottish breakfast at the top, riders take a relaxed ride down the East Coast of Scotland to our rally trucks in Inverness. Board a flight/train back to London on Sunday afternoon, (flights not included in the rally package and needs to be booked by the rider). Motorcycles arriving back in London on Tuesday, post-rally.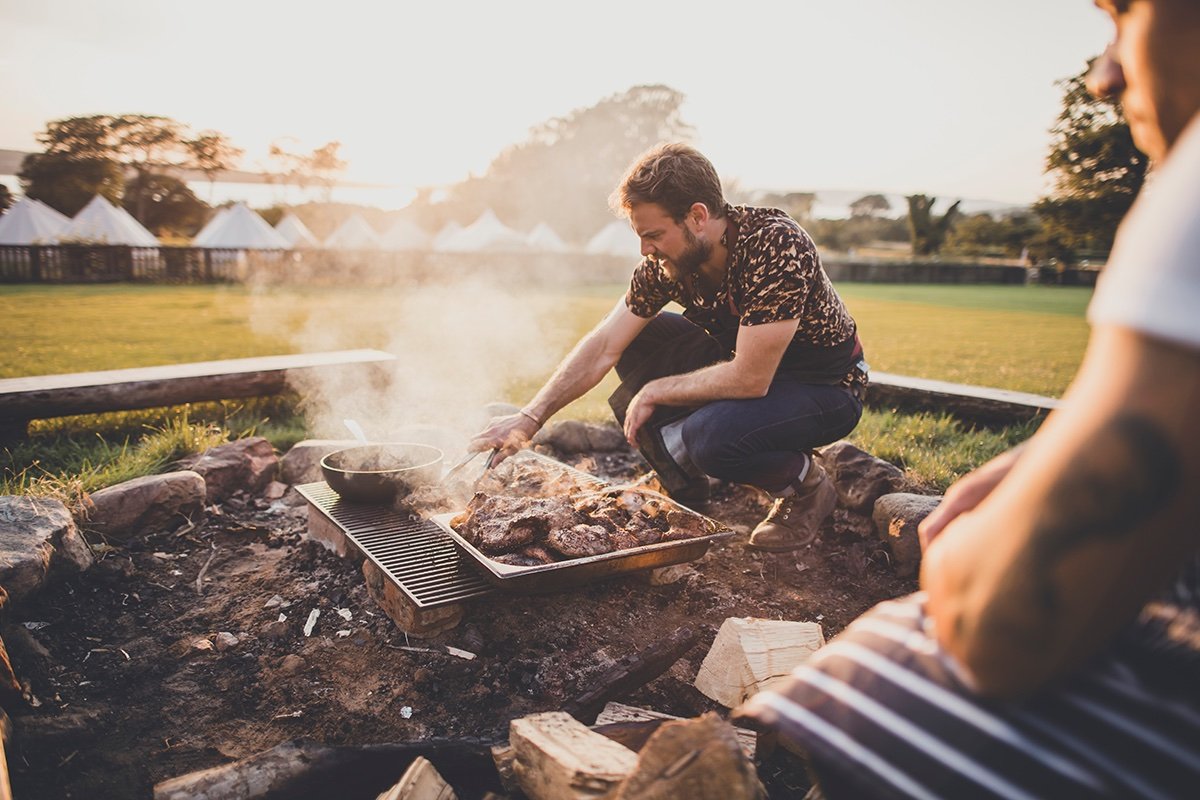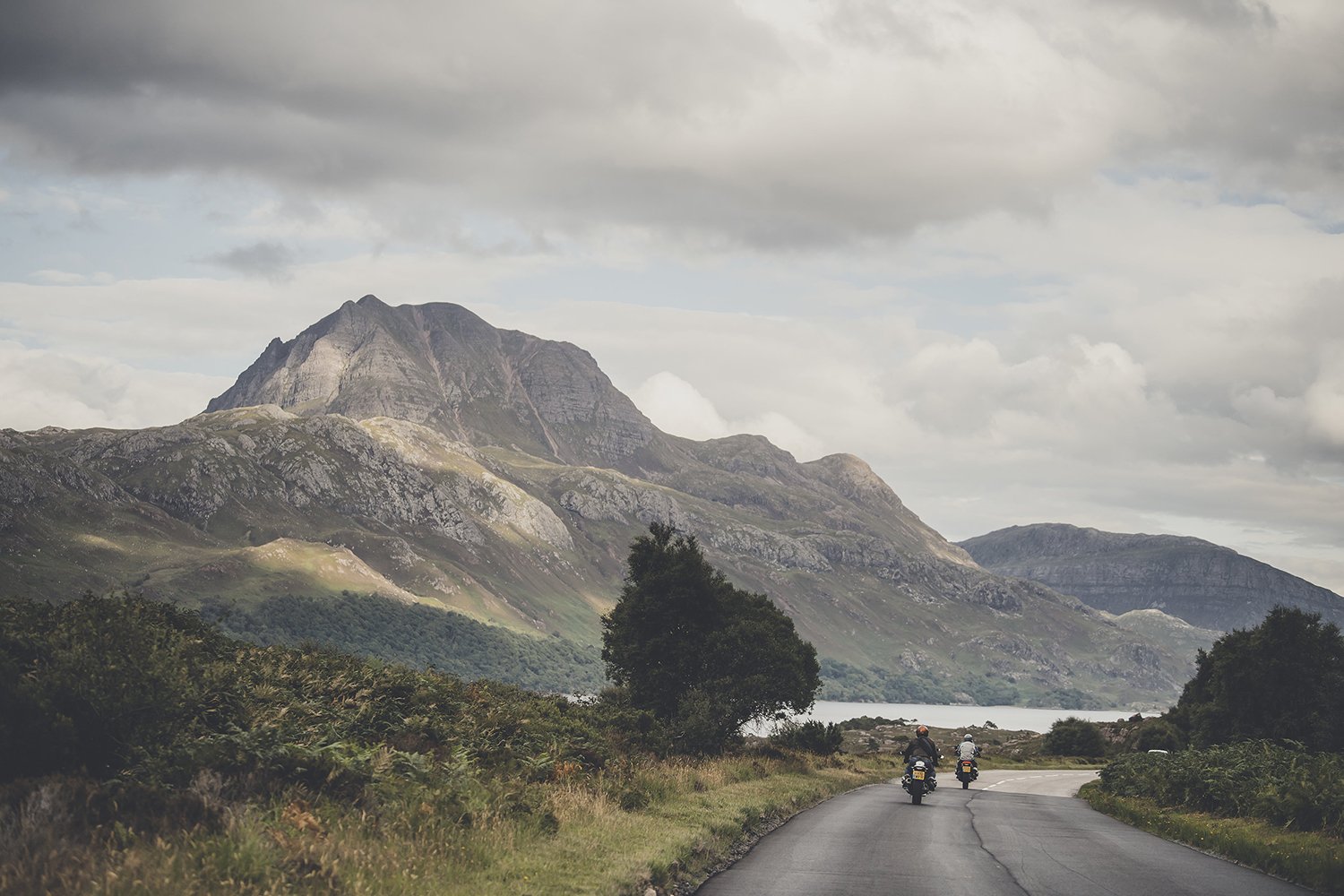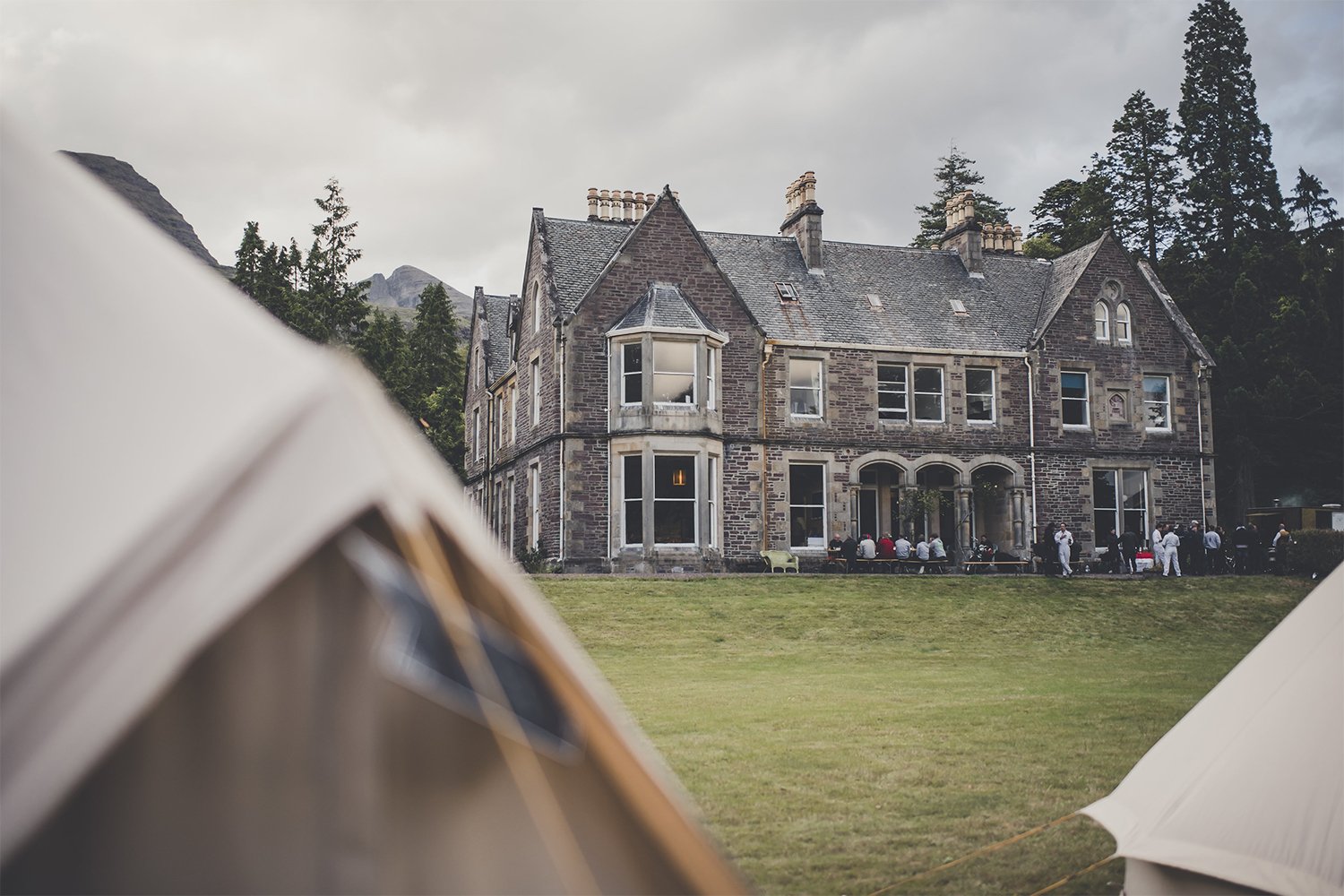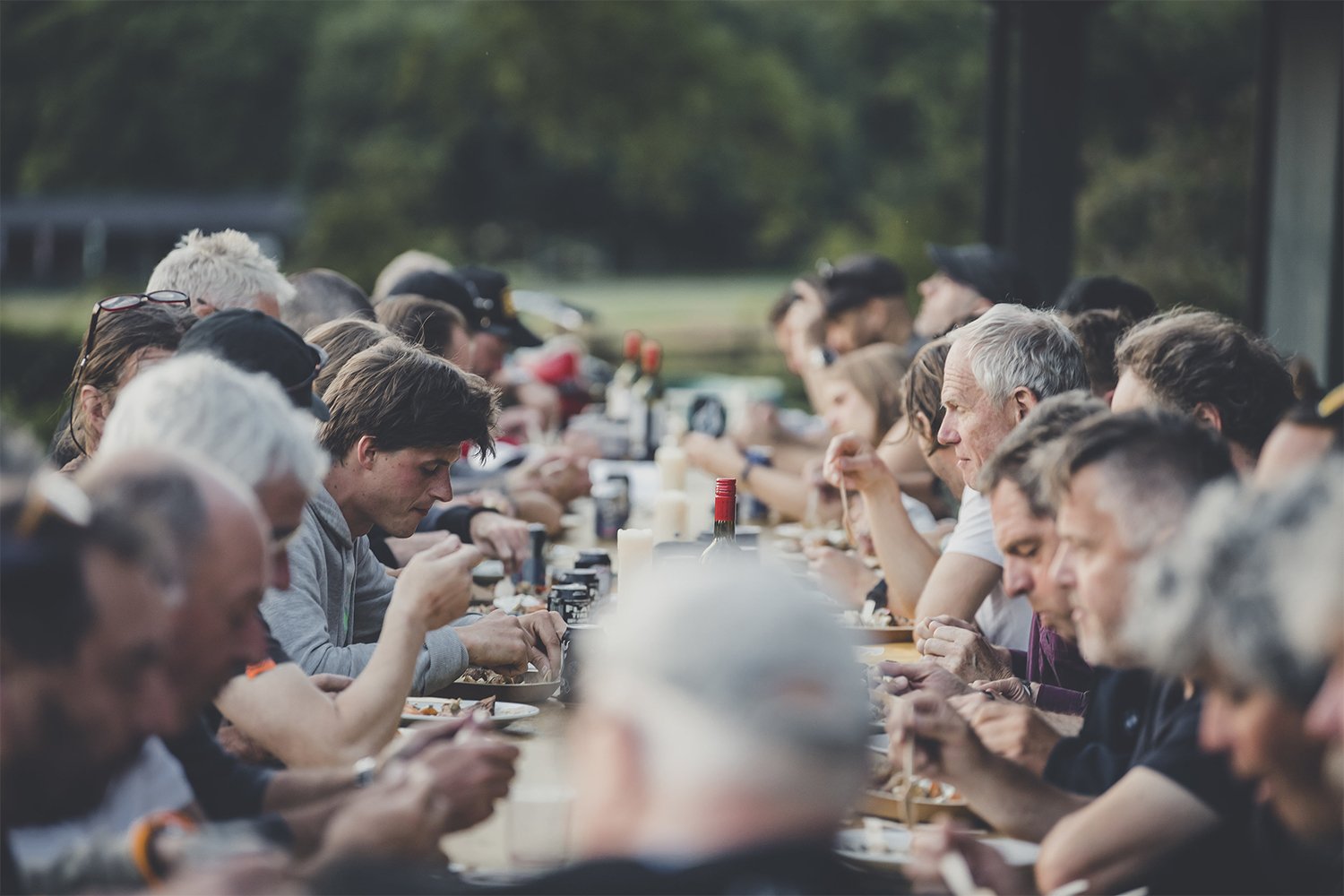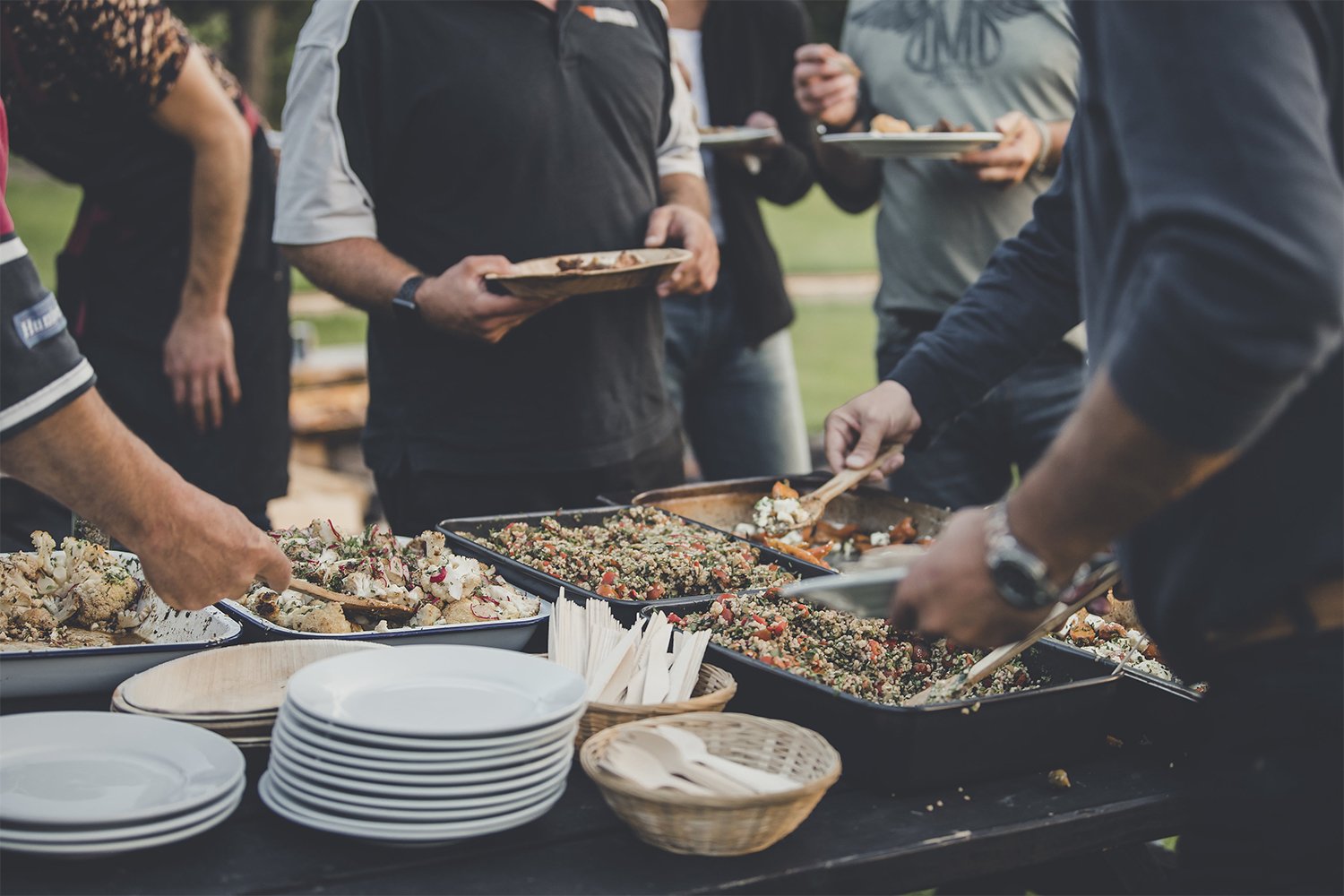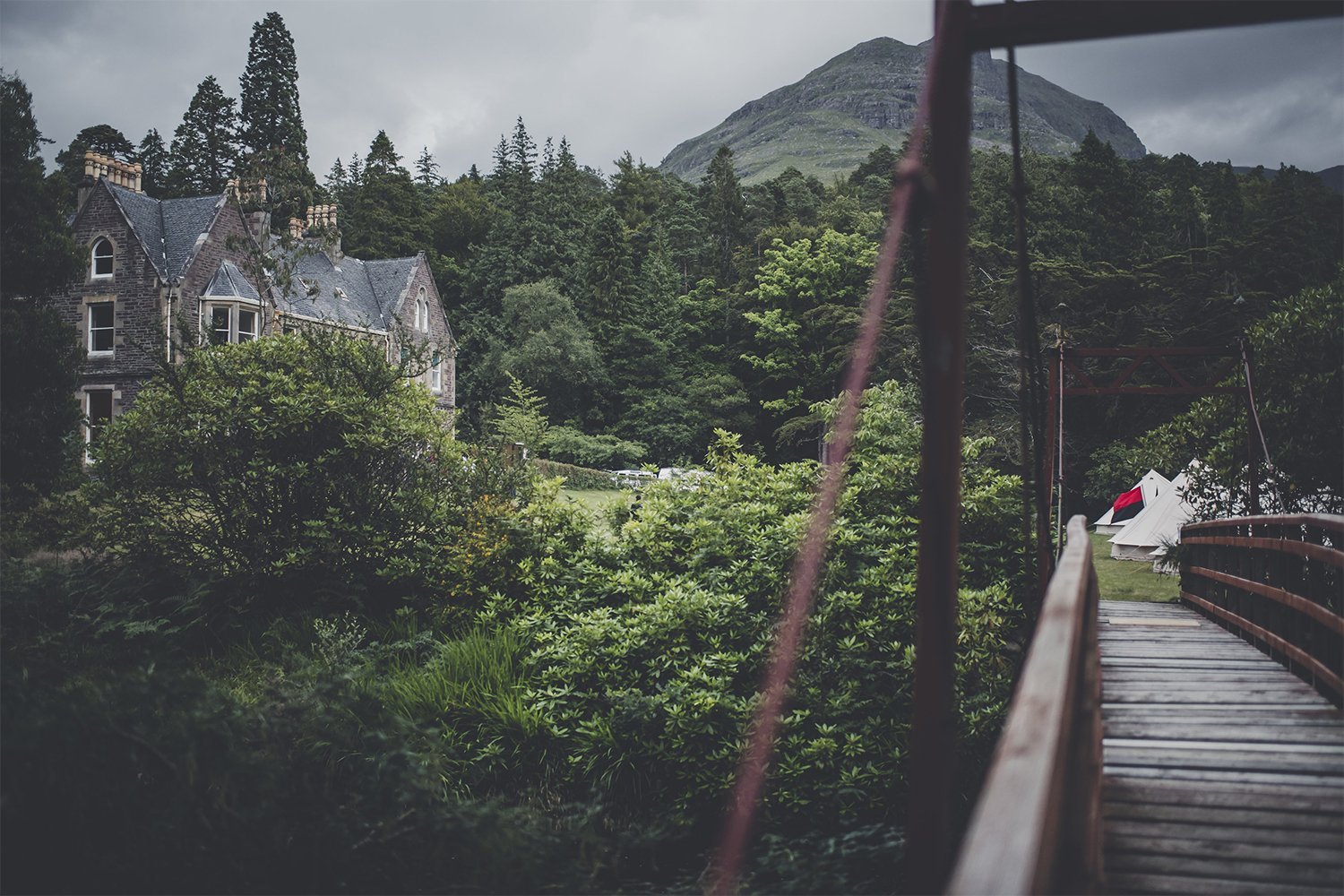 "The Great Malle Rally is not, however, any kind of walk in the park – nor is it meant to be!"
THE FT
BUILDING A RALLY TEAM + 'LONEWOLF' RIDERS
There's a reason motorcycle gangs are so popular, riding with a group/team of good mates is one of the best things you can ever do. Side by side, riding the entire length of this small island.
Some riders enter the rally as a team, but 50% enter as a solo 'LoneWolf' rider and we help build the teams, based on similar machinery, interests.. and hairstyles? Many great friendships have started in the rally teams and long may that continue.
With that said, The Great Malle Rally is a rally event where teams of 2+ riders will complete each stage starting and finishing as a team. The clock will start when all riders have crossed the start line and stops once the entire team has reached the checkpoint. Making sure no one's left behind.
"All teams are sat outside on a massive medieval banquet table; whisky is being passed around, beers and red wine flowing. Everyone is tired but continue to swap stories about the amazing roads they got to tame that day."
Flatout Magazine
Thank you so much for your interest, we look forward to seeing you on the rally start-line.
Godspeed.
Have a question about the rally?
Please email the office: rally@mallelondon.com
or call +44 (0) 7729 107 691
Prepare for the Adventure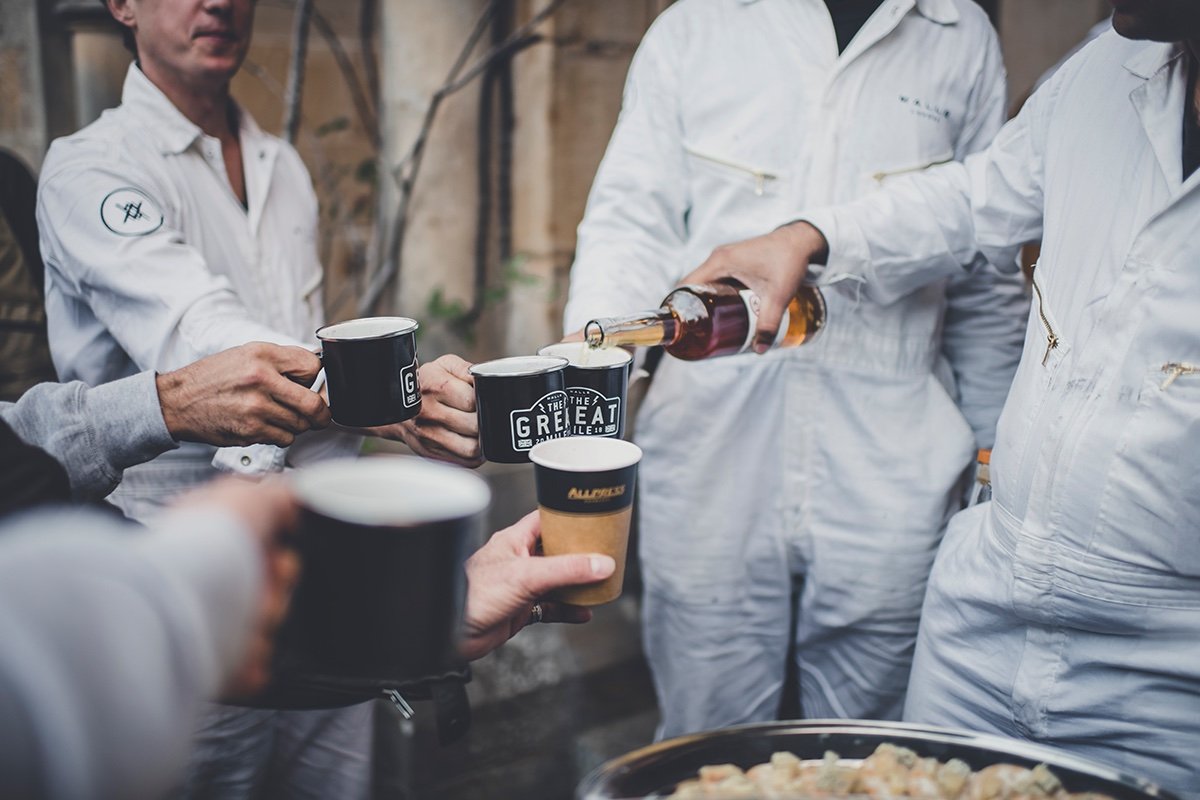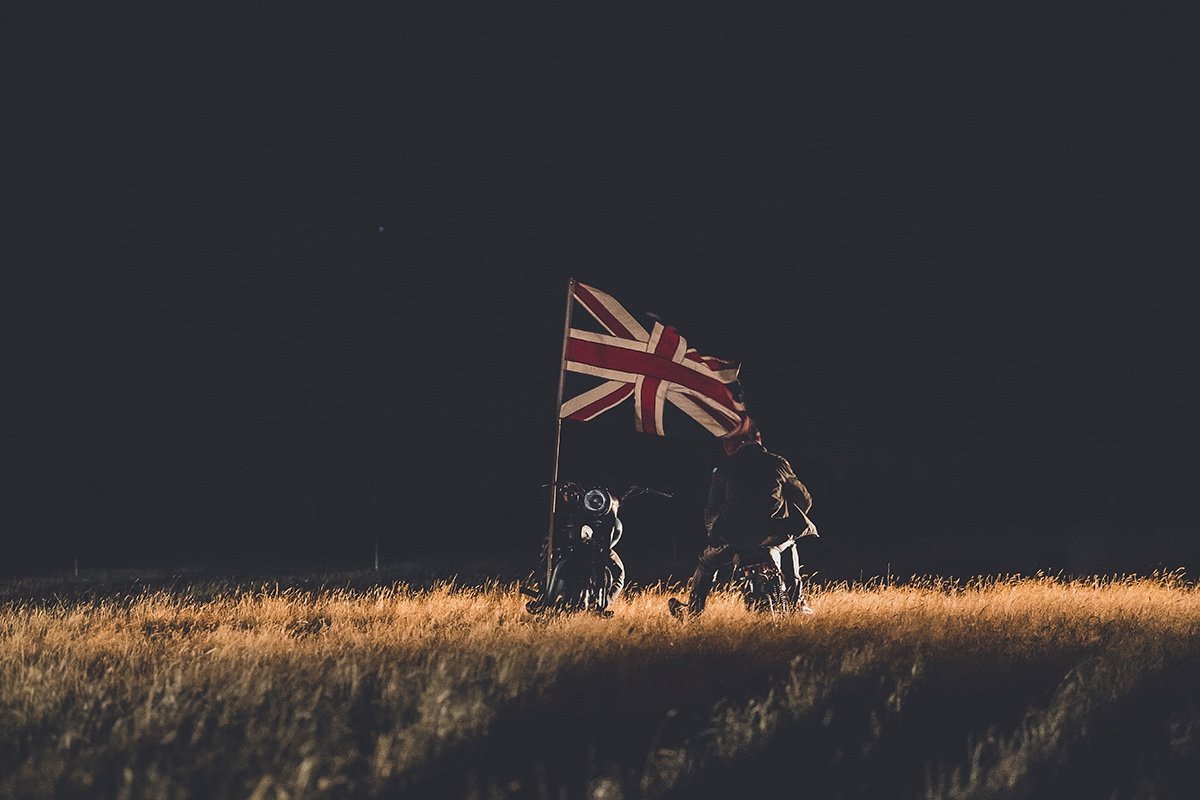 WHICH MOTORCYCLE CAN I ENTER?
Any motorcycle considered custom, classic, cafe racer, scrambler, brat or chopper is most welcome! Which includes most motorcycles!
WHY IS THIS RALLY OPEN TO ONLY 'INAPPROPRIATE' MOTORCYCLES?
There are already thousands of events for race/dirt bikes, cruisers etc. It's more of a Rally mindset than anything else.
I'M A LONE WOLF AND WANT TO JOIN A TEAM, CAN I?
Absolutely, drop us a mail and we'll fix you up with some adventurous 'like-biked' team mates.
HOW DOES THE RIDER-REGISTRATION PROCESS WORK?
To reserve your place in the rally, simply pay the £250 fee, this is non-refundable after 24 hours and we will contact you for more information. Once you've booked, this guarantees your rally spot/number. You will then be sent the invoice for the remainder of the balance, which can be paid in 1 or 2 instalments (whichever you prefer). This also gives us a chance to connect with you and see if there's anything else we can do to tailor the rally experience for you and your team.
WHAT HAPPENS IF I NEED TO CANCEL MY PLACE?
In the event that you can't make the event, as long as we know 90 days before the event, we'll process a full refund, minus the registration fee. If you need to cancel within 90 days of the event, we will refund 50% of the total, as we will have paid our rally suppliers by that point. You can always call us at anytime to discuss!
WHY'S IT SO CHEAP?
It's true other 1000+ mile rallies cost many thousands of pounds to enter, we've really tried to keep this accessible to all riders.
WHY'S IT SO EXPENSIVE?
The Great Malle Rally is a highly complicated logistical event involving hundreds of people supporting the rally from start to finish. With specialised kit, great food, remote luxury camping, mechanics, vehicle delivery, permits, medics, insurance, custom production, chefs, staff and volunteers etc.
HOW TOUGH WILL THE RALLY BE?
The rally route is undoubtedly a very long distance and it won't be easy by any stretch of the imagination. But, with the rally route we've planned it's spectacular riding through amazing scenery and your team can ride at their own pace. Plan accordingly, get some long distance practice in and prep your bike well.
HOW MANY HOURS/MILES WILL WE BE RIDING EACH DAY?
Expect to be riding around 200-250 miles per day, which should about 6-8 hours of riding per stage, with breaks at each check point, the lunch break and we want all riders back in camp by 6pm for the riders dinner and the evening social/rally event.
I RIDE A SCOOTER, CAN I ENTER?
You'll be most welcome and not alone, ideally it should be on the more classic/custom side – a 2016 Vespa probably won't cut it.
CAN WE ENTER A COMPANY TEAM?
Absolutely, we are too! Contact us.
CAN WE FILM AND DOCUMENT THE RALLY?
Get Involved!
CAN I JUST TURN UP AT THE START-LINE AND ENTER?
No, but you could join us for the Pre-Party in Cornwall or the after party at the Northern tip of Scotland.
WHAT HAPPENS IF IT RAINS ON ROUTE?
We'll all get a little wet and in the case of stage 4 in the 2017 rally we got rather wet! Prepare for all weather – in late June most likely it will be gorgeous weather!
I'VE GOT LOTS OF FOLLOWERS ON INSTAGRAM, CAN I GET A DISCOUNT?
Sorry dude, no.
MY BIKE'S 100 YEARS OLD, WHAT HAPPENS IF IT CONKS OUT ON ROUTE?
Our mechanics team will be prepared and do their best to get you back on the road asap. In the event of the bike seriously giving up the ghost, you'll have two options: Stick your bike in one of our trucks and join your team or the rally marshal team for the remainder of the rally. Or you can call the AA and catch the nearest train home, but we suggest the first option.
I WANT TO ENTER MY VINTAGE RACE CAR, CAN I?
Maybe if it's really special! Drop us a note, we don't want to exclude anyone but this is predominantly a motorcycle rally.
IS THE RALLY ONLY FOR BRITISH RIDERS?
Definitely not! This is a unique chance for foreign riders to experience the best of the British Isles. After The Great Malle Rally you'll have seen more of Britain than most people in the UK!
I'M JOINING FROM ABROAD, CAN I RENT A BIKE AND ENTER?
Yes, we have a few rental partners including 'Club Moto' who rent great Triumphs, Royal Enfields, Ducati's and BMW's which will work well. The bike will need to be rented from London and then we'll deliver it to the start line and back to London from the finish line. So it will cost you a little more to rent a bike for a week, but it will be worth it!
I WANT TO RIDE TWO UP WITH MY PARTNER/FRIEND, CAN WE?
Absolutely, just register a 'Pillion' place for your team mate/partner.
WHAT SORT OF PEOPLE WILL BE IN THE RALLY?
The most fun loving, adventurous, dedicated riders, on all sorts of 'inappropriate' motorcycles, the rally continues the DIY camaraderie and inclusive feel of The Malle Mile.
WHEN'S THE DEADLINE TO ENTER THE RALLY?
We have a limited number of places, first come first served. Register now to save disappointment.
WE'D LIKE TO RAISE MONEY FOR CHARITY AT THE SAME TIME?
Absolutely! We can suggest a few of our partnering charities (like Movember), or raise for your own.
ANY EXTRA COSTS FOR FUEL ETC.?
The average bike will use about £120s worth of fuel for the entire course, de- pending on how you ride and the motorcycle type this cost will vary.
CAN I BRING MY DOG?
No. Sorry!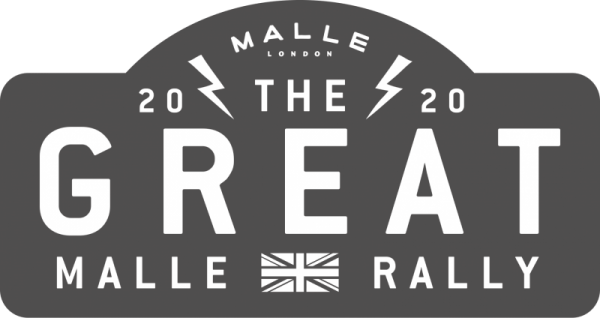 THE GREATEST MOTORCYCLE RALLY THROUGH THE WILDEST AND GREATEST LANDSCAPES IN GREAT BRITAIN. JOIN THE ADVENTURE!