Malle Alpaca AdventureWear Socks – Charcoal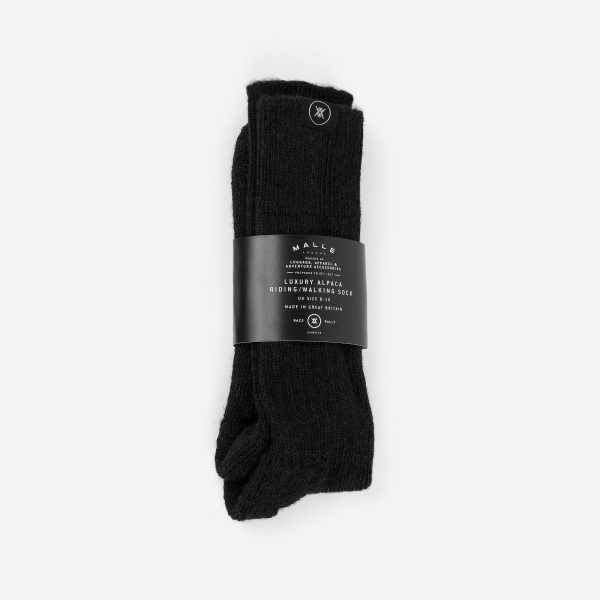 Malle Alpaca AdventureWear Socks - Charcoal
BASE
LAYER
Our densely knitted British made Malle Alpaca Socks are designed to keep you warm and supported with the cushioned sole/toe, providing you with all of the padding, comfort and warmth you need for the adventure on and off of the motorcycle. Hand finished with the bespoke Malle marque on the upper hem.
Also available in ECRU
Heavyweight Alpaca Wool Socks For Maximum Warmth and Protection
£26.00
Alpaca is also known as a super-fibre, it's 4 times warmer than wool and we selected it for it's superior strength, softness, breathability, moisture wicking ability, comfort and insulation. These naturally designed properties create the perfect sock for motorcycling/walking. Cushioned and insulated, so that it keeps you warm or cool when you need it and always comfortable.
Additional information
Techical Information

Material: 75% Alpaca Wool, 25% Nylon
Yarn Origin: Peru
Manufacture: Manchester / Britain
Weight: Heavy-Weight
Temperature: -20°C To 15°C (-4°F To 59°F)