Milers Print – By Benedict Redgrove – 17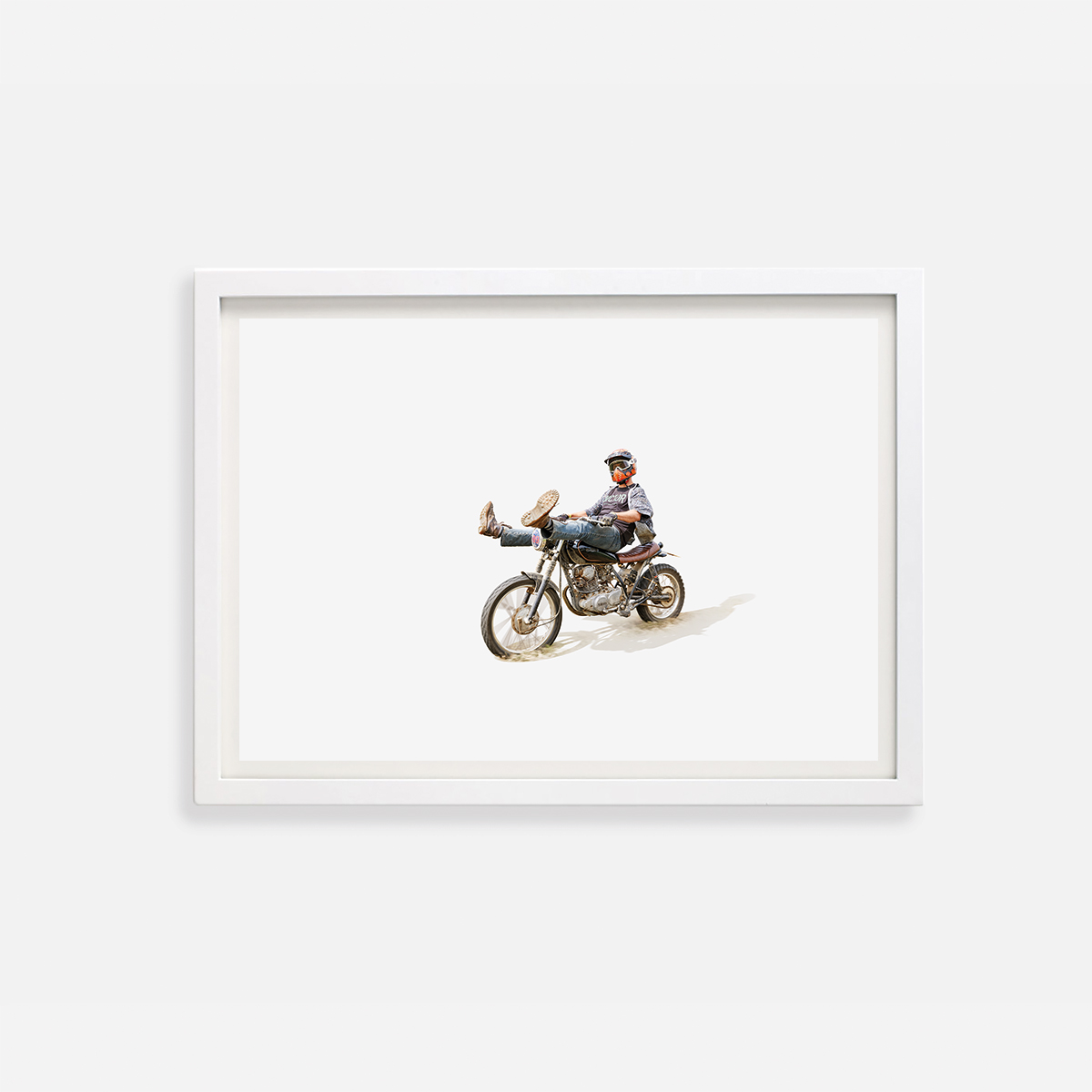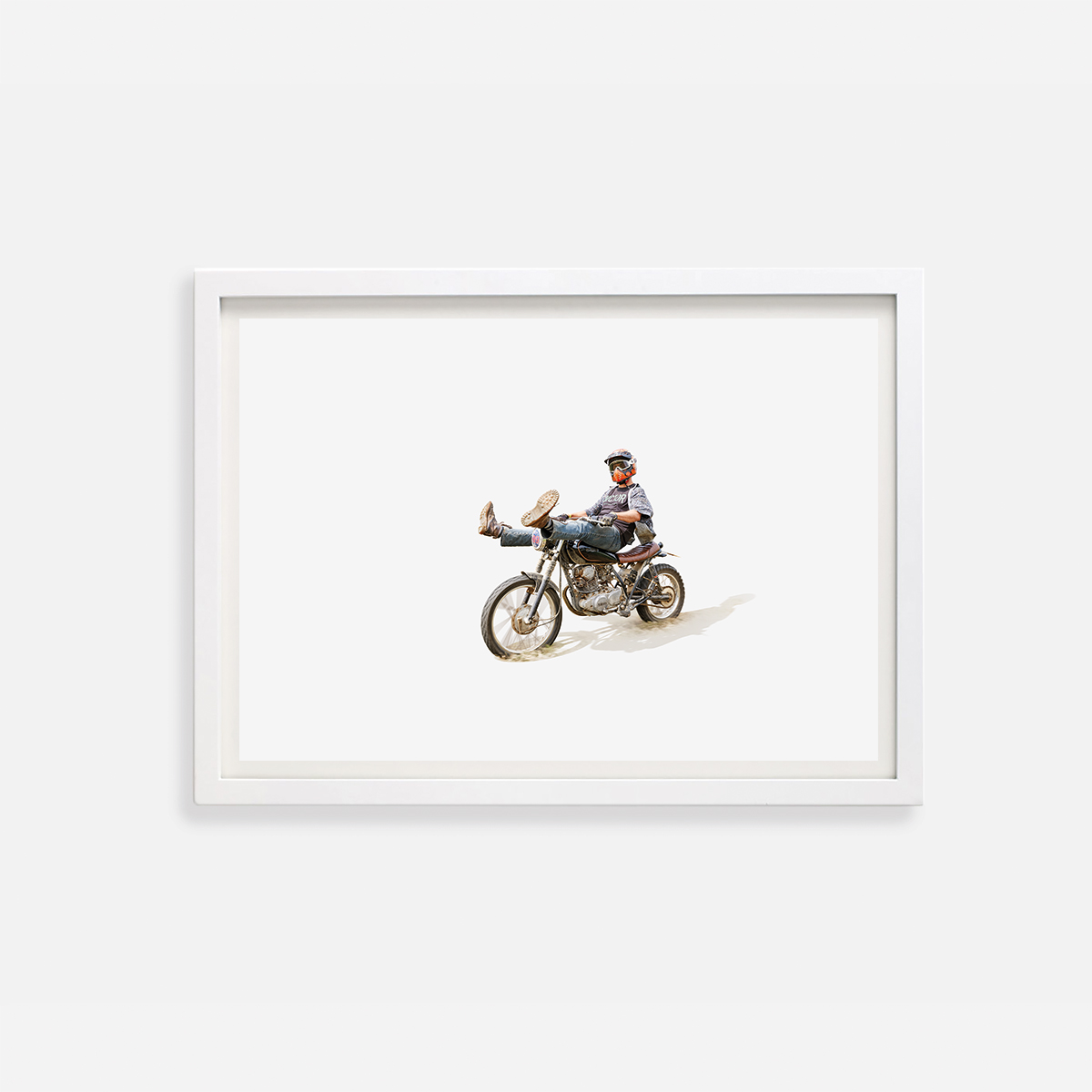 The 'MILERS' Limited Edition print, by Benedict Redgrove
Available in:

Large Format LTD Edition of 5 - Signed & Numbered : 91 cm / 61 cm Unframed
Small Format LTD Edition of 10 - Signed & Numbered: 42 cm / 30 cm Unframed
We were honoured to welcome the esteemed photographer Benedict Redgrove to The Malle Mile Festival to document and celebrate the people behind 'The Mile' which resulted in this nomadic exhibition titled 'MILERS'. The photographs were unveiled across all Malle events in the summer of 2022 culminating in a final exhibition in London. With all proceeds from the artworks being donated to the men's mental health charity Movember. The aim is to help with their crusade to get all of us talking and acting on the thoughts, feelings and the physical phenomena that men experience.
Browse the full collection of prints HERE >
Learn more about the project HERE >
BENEDICT REDGROVE
Is an award winning photographer and filmmaker working in the areas of science, engineering and technology. He strives to capture the scope and scale of pioneering technology and human endeavours, invoking an emotional response and asking what they mean to us.
Redgrove's work grants viewers a window into secret often hidden divisions of some of the most advanced companies across the globe, such as NASA, ESA, British Aerospace, Lockheed Martin Skunk Works, UK and USA Ministry of Defence and McLaren.
His work creates a place of calm and contemplation with an aesthetic that is clean, conspicuous and devoid of any miscellaneous information.
His gargantuan project NASA // PAST AND PRESENT DREAMS OF THE FUTURE was created over 10 years in close collaboration with NASA.
---
MOVEMBER
Men's health is in crisis. Globally, men are dying 6 years earlier than women, and for largely preventable reasons. As the leading charity tackling prostate cancer, testicular cancer, mental health and suicide prevention on a global scale, Movember is making change happen.
In our mission to stop men dying too young, Movember funds ground breaking health projects, – 1,250 and counting – uniting experts from all over the world to accelerate research, progress and change. Year-round, we're hard at work raising funds and awareness, culminating in our month-long annual moustache-growing event in the month formerly known as November. The month of Movember is globally recognised for its fun, disruptive approach to fundraising and the unique ways it prompts men to take action for their health. Since 2003, more than 5 million Mo Bros and Mo Sistas across 20 countries have joined our global men's health movement, helping men across the world live happier, healthier, longer lives.
---
Image retouching by the talented team at INK – www.weareink.co.uk
Care info
Malle luggage, accessories and apparel are built to last. Our durable natural fabrics, heavy duty stitching, waterproof membranes, impact protection, solid welded-brass hardware and bridle leather will age extremely well, developing a unique patina and bare the wear and tear of an adventurous life.
WAXED CANVAS
Darker colour natural waxed cotton fabrics can fade if left in direct sun light for very long periods of time, this is a part of the ageing process and is something to be cherished. The natural wax in the cotton canvas protects the fabrics from dirt, water and sunlight, so please make sure your Malle is kept in good condition, for a longer and happier life.

LEATHER
To help you keep your bag in perfect condition – please look after the leather. To maintain waterproofing and a soft feel and bright look, use a high quality leather conditioner, we recommend NikWax and natural beeswax leather conditioners.

SILK
The high quality 14mm natural silk we use for Malle riding scarves etc. should be washed by hand, occasionally.

MERINO WOOL, ALPACA AND NATURAL COTTONS
Merino Wool is a real super-fabric for adventure. The shape of the thread has a 'crimp' that traps air in pockets in the fibre, creating greater insulation against the elements, which also makes it supremely soft and comfortable. Merino Wool is great for regulating body temperature, because of its breathability. It is also moisture wicking and can absorb 30% of its weight in moisture, drawing perspiration away from the skin, whilst still maintaining it's ability to insulate. Better yet, it naturally resists bacteria and prevents odor retention. It's an easy fabric to wash and look after and holds it's shape really well. Pease see the care instructions on each garment, as a general guide all Merino Wool garments should be washed cold by hand and dried flat.
Related Products
Out of Stock

£

49.00

Out of Stock

£

35.00

£

150.00 –

£

500.00

Sale!

£

39.00