The Great Malle Rally 2023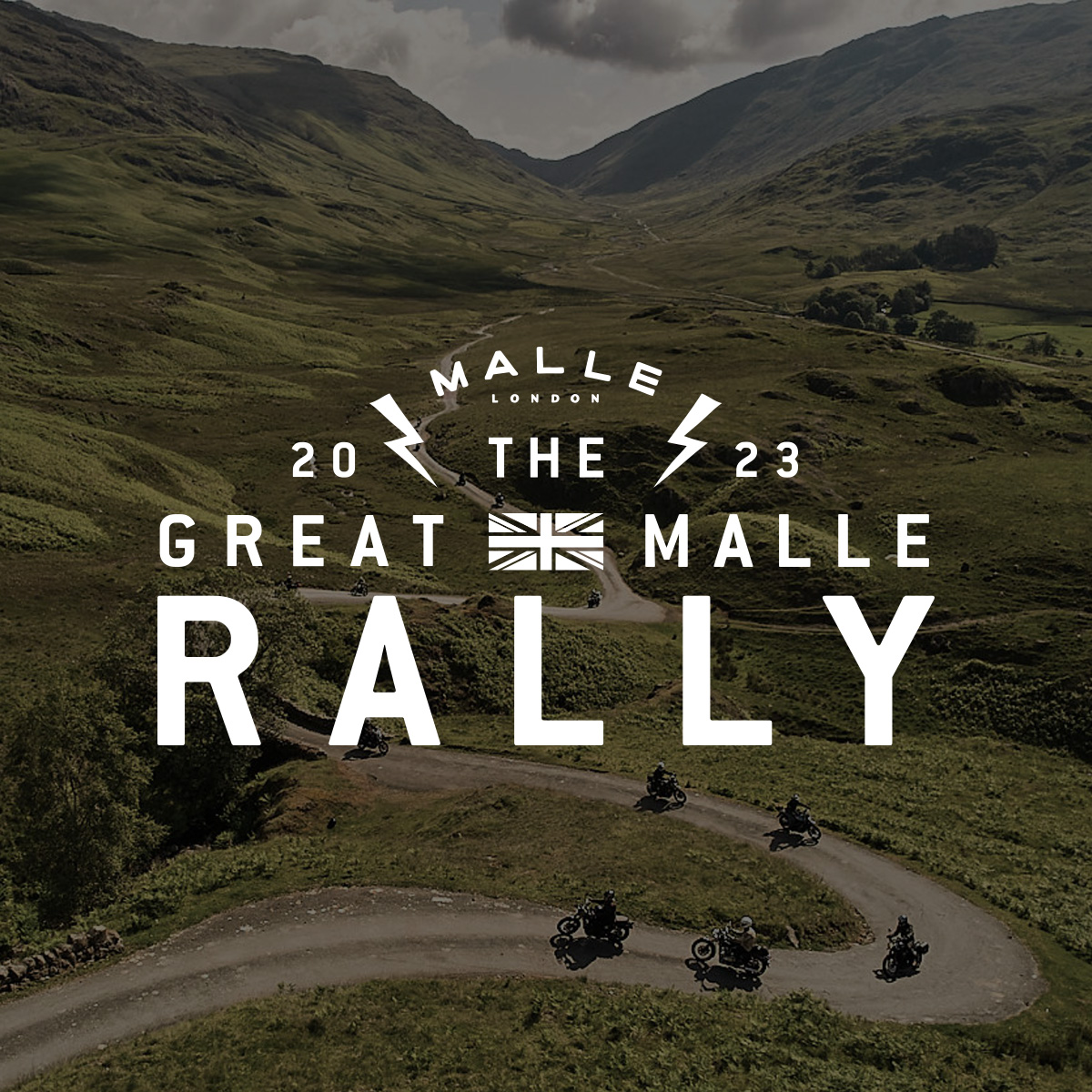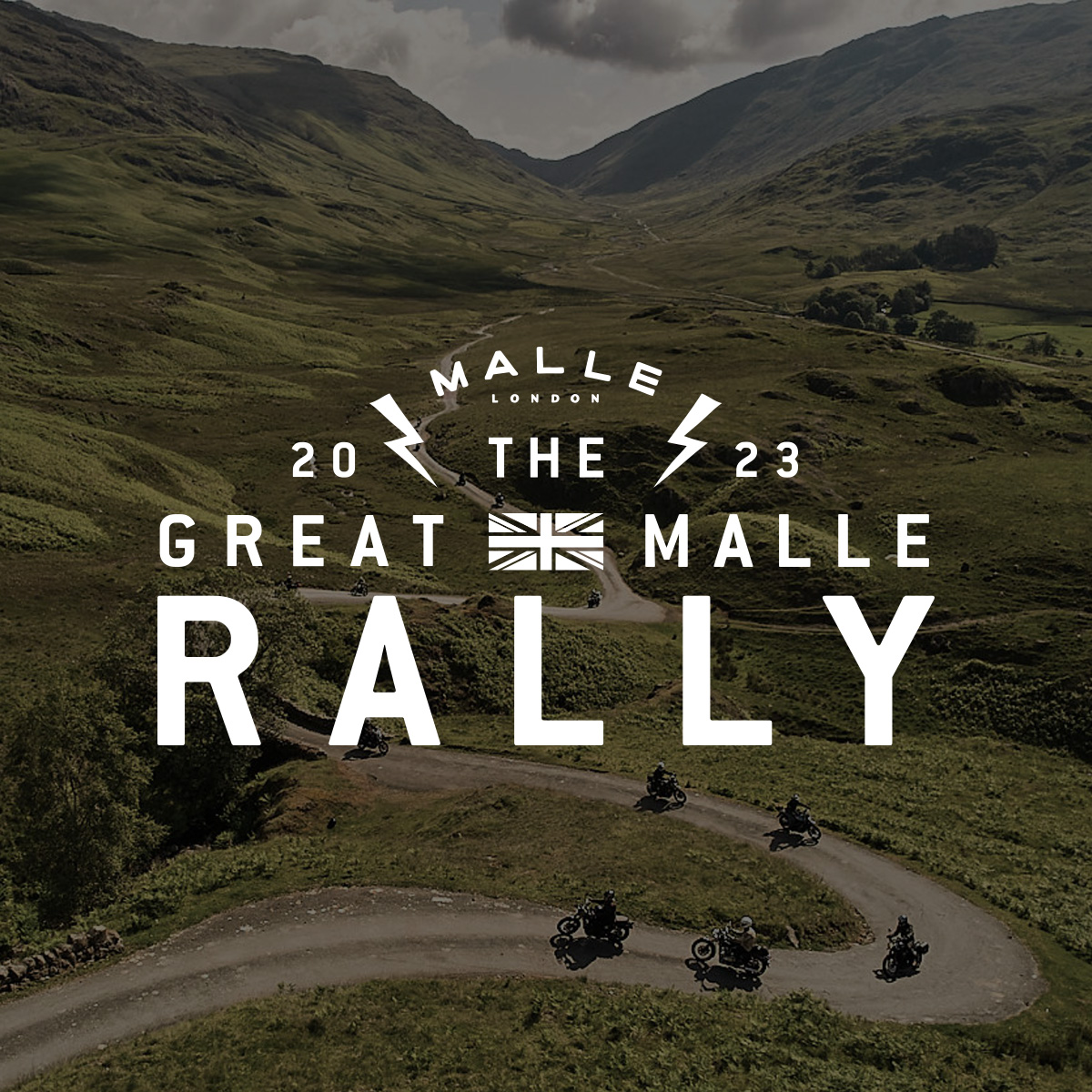 The Great Malle Rally 2023
£ 200.00
The Great Malle Rally is the longest motorcycle rally ever hosted in the UK. 1500 beautiful miles from the Southern tip of England to the very Northern tip of Scotland. An 'inappropriate' motorcycle rally for custom, classic, cafe-racer, chopper and scrambler motorcycles (which is most of them).
Click here for more information on The Great Malle Rally.
To reserve your place in the rally, simply pay the £200 fee, this is not refundable after 24 hours and we will contact you for more information. Once you've booked, this guarantees your rally spot/number. You will then be sent the invoice for the remainder of the balance +VAT, which can be paid in 1 or 2 instalments (whichever you prefer). This also gives us a chance to connect with you and see if there's anything else we can do to tailor the rally experience for you and your team.
The Great Malle Rally 2023 is now full.


2024 dates will be released soon.
Now held over 6 stages/days, the new 1500 mile rally route carves a unique path across the most beautiful landscapes, mountains, coasts and valleys in Great Britain, mainly on tiny B-Roads. On each day the rally teams are given the 5 rally checkpoints to guide the teams along our route, with marshals timing and followed by our rally support crew.
All riders camp under canvas in our luxurious rally bell tents, with the riders briefing and the dinner in the rally camp. Our private chefs cook up a storm in the rally camp each evening and provide all food throughout.
Each rider is given their own 'Malle Rally Duffel" with their rally number on it – so that all luggage is waiting at camp for riders. We only transport what you can fit in your Malle Rally Duffel (65cm x 30cm x 30cm), anything else would need to be carried by you on your bike.
Care info
Malle luggage, accessories and apparel are built to last. Our durable natural fabrics, heavy duty stitching, waterproof membranes, impact protection, solid welded-brass hardware and bridle leather will age extremely well, developing a unique patina and bare the wear and tear of an adventurous life.
WAXED CANVAS
Darker colour natural waxed cotton fabrics can fade if left in direct sun light for very long periods of time, this is a part of the ageing process and is something to be cherished. The natural wax in the cotton canvas protects the fabrics from dirt, water and sunlight, so please make sure your Malle is kept in good condition, for a longer and happier life.

LEATHER
To help you keep your bag in perfect condition – please look after the leather. To maintain waterproofing and a soft feel and bright look, use a high quality leather conditioner, we recommend NikWax and natural beeswax leather conditioners.

SILK
The high quality 14mm natural silk we use for Malle riding scarves etc. should be washed by hand, occasionally.

MERINO WOOL, ALPACA AND NATURAL COTTONS
Merino Wool is a real super-fabric for adventure. The shape of the thread has a 'crimp' that traps air in pockets in the fibre, creating greater insulation against the elements, which also makes it supremely soft and comfortable. Merino Wool is great for regulating body temperature, because of its breathability. It is also moisture wicking and can absorb 30% of its weight in moisture, drawing perspiration away from the skin, whilst still maintaining it's ability to insulate. Better yet, it naturally resists bacteria and prevents odor retention. It's an easy fabric to wash and look after and holds it's shape really well. Pease see the care instructions on each garment, as a general guide all Merino Wool garments should be washed cold by hand and dried flat.