Win The Adventure Of A Lifetime
The Malle Mile Charity Raffle 2020 has now been drawn!

---
Congratulations! The winners are as follows:

1. The Grand Rally Prize


Brian Lee

2. The Grand Art Prize


Christopher Bliss

3. The Race Prize


Nigel Ellis

4. The Adventure Kit Prize


Philippe Lopez
5. £50 Urban Rider Vouchers


Paula Rayner
Craig Tommony
Tom Barrett
Sid Wilson
Martin Spanek

6. How To Build A Motorcycle Book




Peter Ryder




Javier Parsons




Simon Tang




Aaron McShane




Josh Cary



---
THE WORLD HAS CHANGED SINCE THE MALLE MILE 2019. YET ONE THING REMAINS TRUE – THE WILD MILE SPIRIT AND THE AMAZING MOTORCYCLE COMMUNITY THAT CONNECTS US ALL. WE WANTED TO CONTINUE USING THE HUMBLE MOTORCYCLE FOR GOOD SO WE'RE HOSTING THE MILE CHARITY RAFFLE WITH THE MALLE MILE PARTNERS.
YOU CAN WIN SOME TRULY AMAZING PRIZES, ALL YOU HAVE TO DO IS TO GET A RAFFLE TICKET! ALL PROCEEDS GO TO OUR CHARITY PARTNER 'TWO WHEELS FOR LIFE' AND FOR EVERY RAFFLE TICKET WE'RE PLANTING A TREE AS PART OF OUR 'ONE BIKE – ONE TREE' CAMPAIGN – WITH 'THE INTERNATIONAL TREE FOUNDATION'. OUR GOAL IS TO PLANT 5000 TREES IN 2020 – FOR EVERY MOTORCYCLE THAT JOINED THE MALLE MILE, THE MILE BEACH RACE OR THE GREAT MALLE RALLY, WE PLANTED A TREE.
THIS YEAR WE UNDERSTAND THAT NOT ALL OF OUR COMMUNITY WERE ABLE TO TRAVEL FREELY TO JOIN THE ANNUAL MILE EXPERIENCE, SO HERE'S SOMETHING GOOD WE CAN ALL GET INVOLVED IN.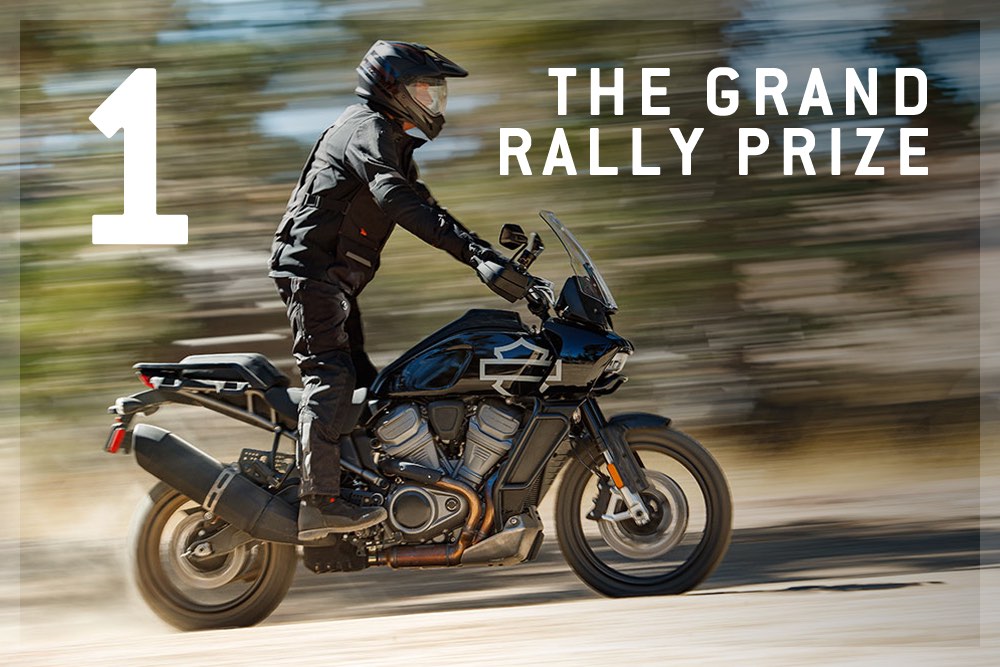 A place to Ride 'The Great Malle Rally 2021' on a 2021 Harley-Davidson Pan-America™
---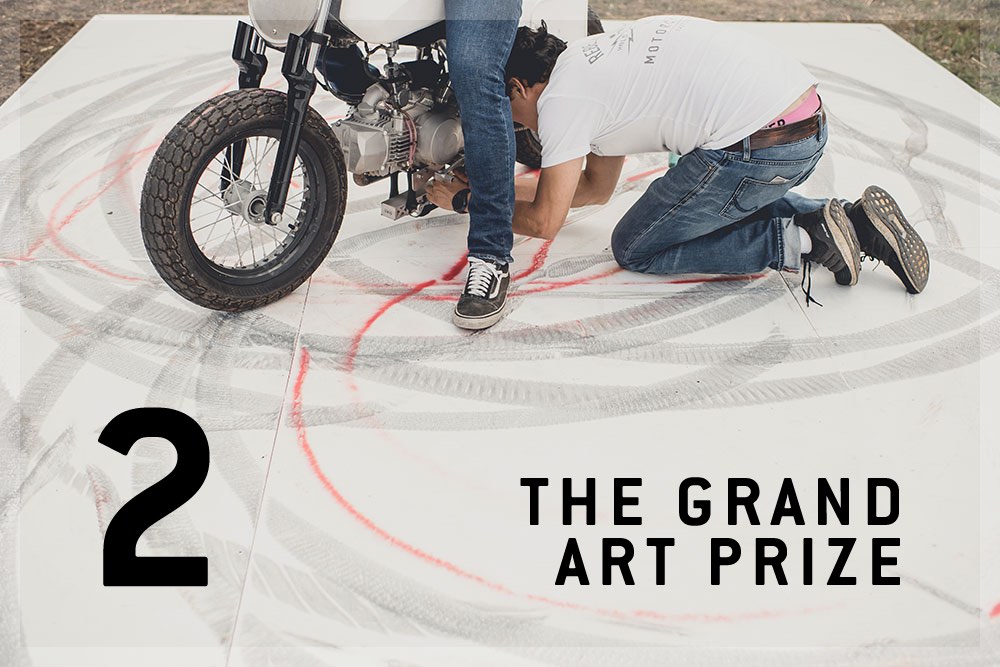 A PRICELESS LIMITED EDITION ARTWORK CREATED BY D*FACE AT THE MALLE MILE 2020
---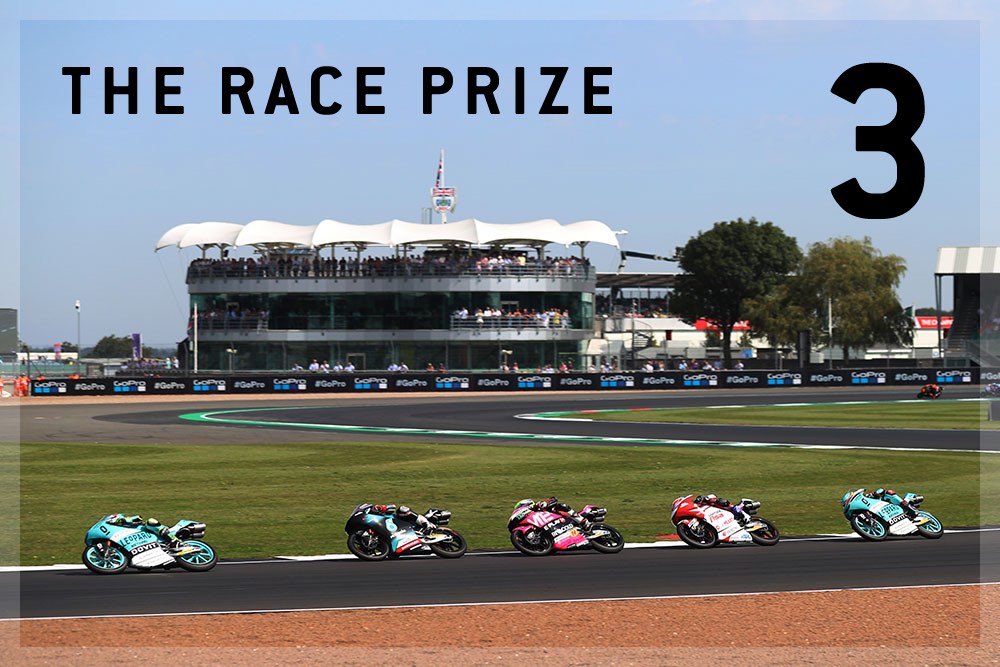 2 X PADDOCK PASSES TO THE 2021 BRITISH GRAND PRIX AT SILVERSTONE
---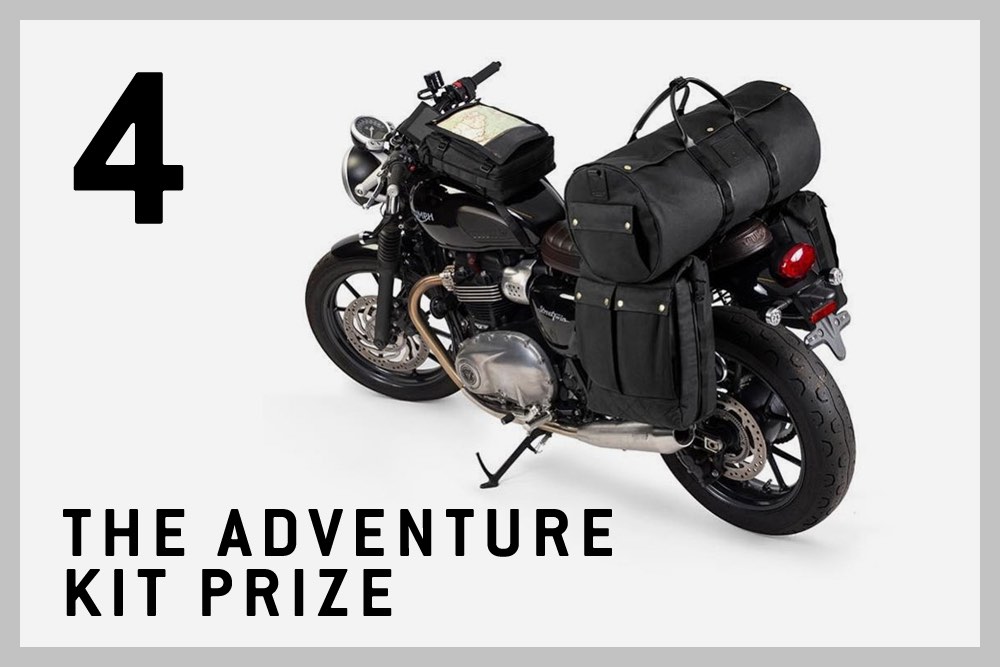 The Adventure Kit Prize
Malle Moto Kit
---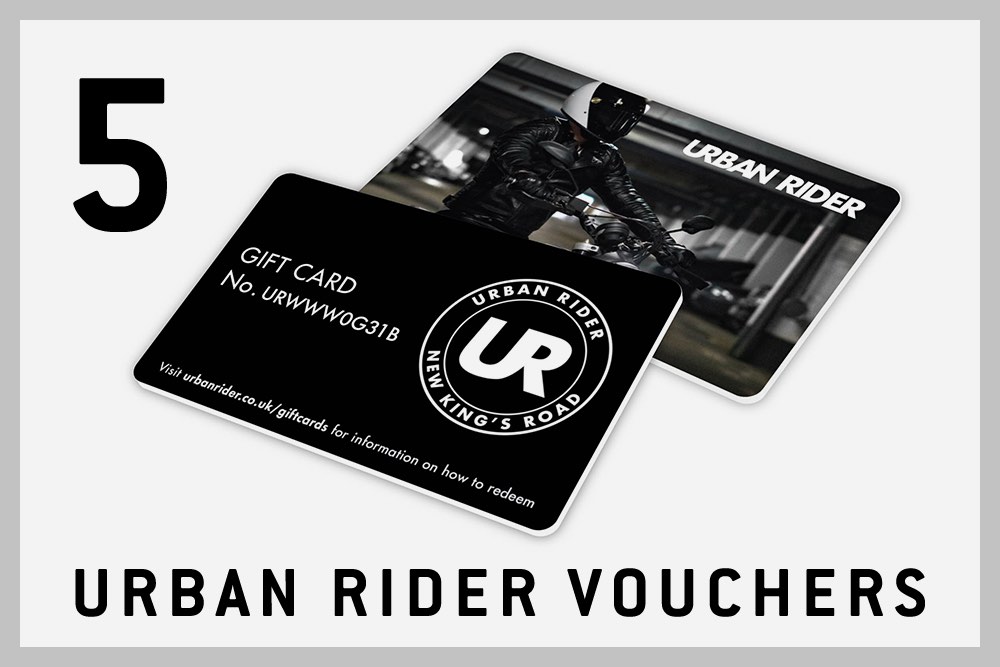 5 x £50 Urban Rider Vouchers for use on

UrbanRider.co.uk
---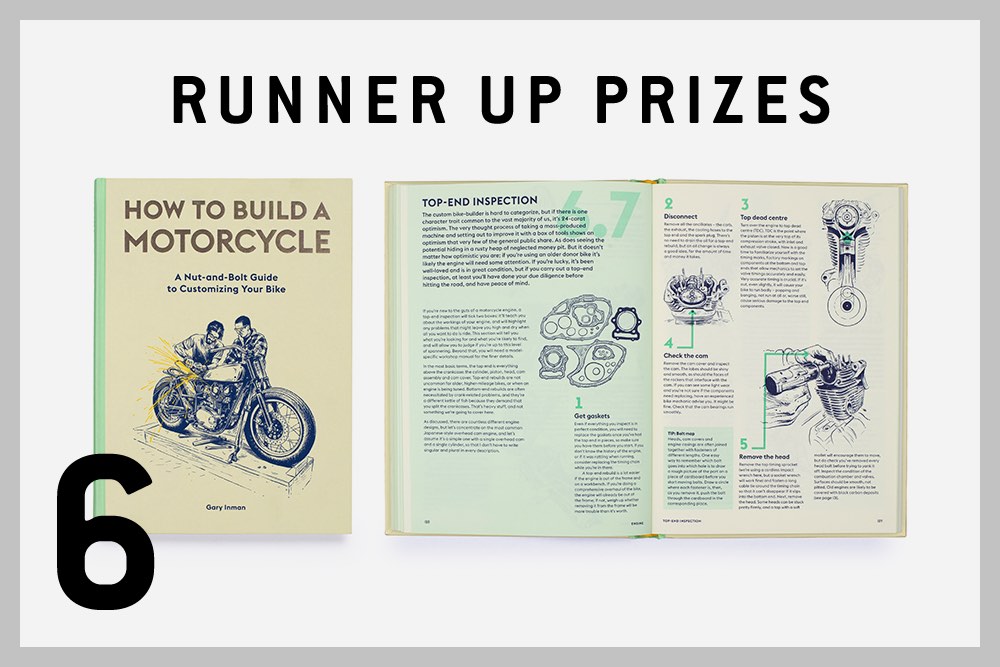 ---
THE CHARITY BENEFIT PARTNERS

Malle are delighted to announce our partnership with Two Wheels For Life. For three decades they and their sister organisation Riders for Health have ensured local health professionals can use motorcycles to reach the remotest parts of Africa where other vehicles simply cannot reach. By providing appropriate motorcycles as well as ongoing maintenance, training, digital data collection and access to fuel, health professionals are now able to reliably and efficiently deliver medicine and other services to over 47 million people. We are in awe of their work and the way in which they use the humble motorcycle as a conduit for good, improving healthcare and life across Africa.
This raffle is dedicated to raising funds and awareness to support their vital mission.
PROTECTING THE ENVIRONMENT – ONE BIKE & ONE TREE AT A TIME

For all Malle events in 2020, including The Malle Mile, The Mile Beach Race and The Great Malle Rally, we are working with 'The International Tree Foundation' to plant a tree for every rider who enters – with a goal to plant 5000 trees in 2020 – off setting and locking away carbon and protecting the global environment for us all to explore now and in the future.
Started in 1924 – learn more about their stellar work here:

Raffle Details
The Mile Raffle will end on October 30th, 2020. On this day, the winners will be randomly selected and announced via Instagram and then each individual prize winner will be emailed on the email address provided on entry.
Follow the raffle journey here – Malle London Instagram.
This raffle is hosted by Malle London in the United Kingdom and is open globally to all international countries.
—
The Prizes Explained
A PLACE TO RIDE 'THE GREAT MALLE RALLY 2021' ON A 2021 HARLEY-DAVIDSON PAN-AMERICA™
This prize includes 1 entry into The Great Malle Rally 2020, riding a new Harley-Davidson Pan-America™ – The Great Malle Rally is the longest motorcycle rally ever hosted in the UK. 1500 beautiful miles from the Southern tip of England to the very Northern tip of Scotland. Held over 6 stages/days, the new 1500 mile rally route carves a unique path across the most beautiful landscapes, mountains, coasts and valleys in Great Britain, mainly on tiny B-Roads. On each day the rally teams are given the 5 rally checkpoints to guide the teams along our route, with marshals timing and followed by our rally support crew.
All riders camp under canvas in our luxurious rally bell tents, with the riders briefing and the dinner in the rally camp.
Our private chefs cook up a storm in the rally camp each evening and provide all food throughout.
International riders – up to £500 will be put towards the cost of an international flight to the UK.
The winner must hold a valid motorcycle licence and be able to travel to the UK in the summer of 2021.
A PRICELESS LIMITED EDITION ARTWORK CREATED BY D*FACE AT THE MALLE MILE 2020
At the Malle Mile 2020, we worked with D*Face and his team to build a completely new and unique piece of artwork, not only in look but also application. A remotely operated spray can was installed onto the bottom of a min flat tracker and ridden around the canvas throughout the duration of The Mile. This canvas has now been deconstructed and is being worked on by D*Face in his London studio to create a completely original and unique piece of art, available exclusively through The Mile Raffle.
Collection from London or shipping to 1 UK or international address.
2 X PADDOCK PASSES TO THE 2021 BRITISH GRAND PRIX AT SILVERSTONE
2 x pairs of paddock passes, plus hospitality for qualifying day (Saturday) of British MotoGP Silverstone 2021.
NOTE: If there is no race in 2021 due to COVID-19 or any other issue beyond our control the prize will be postponed until the next available date. Flights to UK not provided. 
Prize provided by Two Wheels for Life courtesy of Dorna Sports.
THE ADVENTURE KIT PRIZE – MALLE MOTO KIT
In 2019 Malle set out to create the 'Malle Moto' collection – An entirely new system of modular motorcycle luggage that will expand the carrying capacity indefinitely.
Prizes will be shipped out to 1 UK or international address.
5 X £50 URBAN RIDER VOUCHERS FOR USE ON 

URBANRIDER.CO.UK
Urban Rider – the independent retailer supplying the world's finest riding gear to motorcyclists – has offered 5 x £50 Urban Rider vouchers for use on any products sold through their website – www.urbanrider.co.uk. Each winner will receive a voucher with their unique code, redeemable when shopping through the Urban Rider website.
How to Build a Motorcycle leads you through all the key stages – from initially finding the right project for your skill level, to sourcing a base bike and safely taking on some full-on bike-building tasks. With clear, easy-to-follow instructions, proper advice and specially commissioned step-by-step illustrations throughout it is an ideal aid to getting your hands oily.
Each winner will be posted their first edition copy to one UK or international address.