Malle Motorcycle Expedition Trousers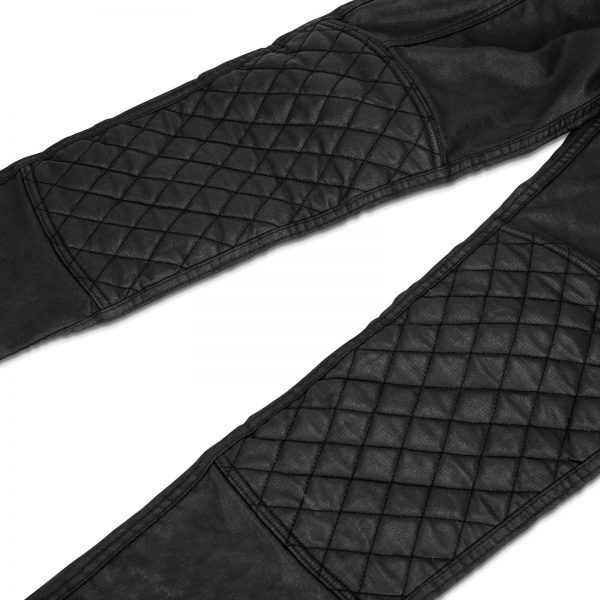 Malle Expedition Trousers
The Malle Expedition Trousers are handcrafted from our signature waxed canvas, lined with abrasion resistant kevlar from waist to knee, ultra robust double stitched seams throughout, 6 pockets, 2 piece shock absorbent knee protection armour (included) and a 100% fully water-proof removable internal 'Expedition Liner', that keeps the rider 100% dry from waist to ankle (they are also 100% windproof, keeping you warmer).
These trousers are cut with a slightly slimmer cut and longer 34" leg, so they should be used everyday for work, commuting and cross country expeditions.
£220.00
Malle luggage, apparel and adventure accessories are built to last. Our durable fabrics, heavy duty stitching, waterproof membranes, impact protection, solid welded brass hardware and bridle leather will age extremely well and bare the wear and tear of an adventurous life. The wax in the cotton canvas protects the fabrics from dirt, water and sun. So please make sure your Malle is kept in good condition, for a longer and happier life. To recondition your Malle, please use the Malle wax to help maintain waterproofing and leather conditioner on the leather. Due to the nature of natural materials, darker colour waxed cotton fabrics can fade if left in direct sun light for very long periods of time, this is a part of the ageing process.
Additional information
SIZE GUIDE

Waist : Inside leg. cms / inches
W 28cm : L 30cm / W 71 in : L 76 in
W 30cm : L 32cm / W 76 in : L 81 in
W 32cm : L 33cm / W 81 in : L 84 in
W 34cm : L 34cm / W 86 in : L 86 in
W 36cm : L 34cm / W 91.5 in : L 86 in