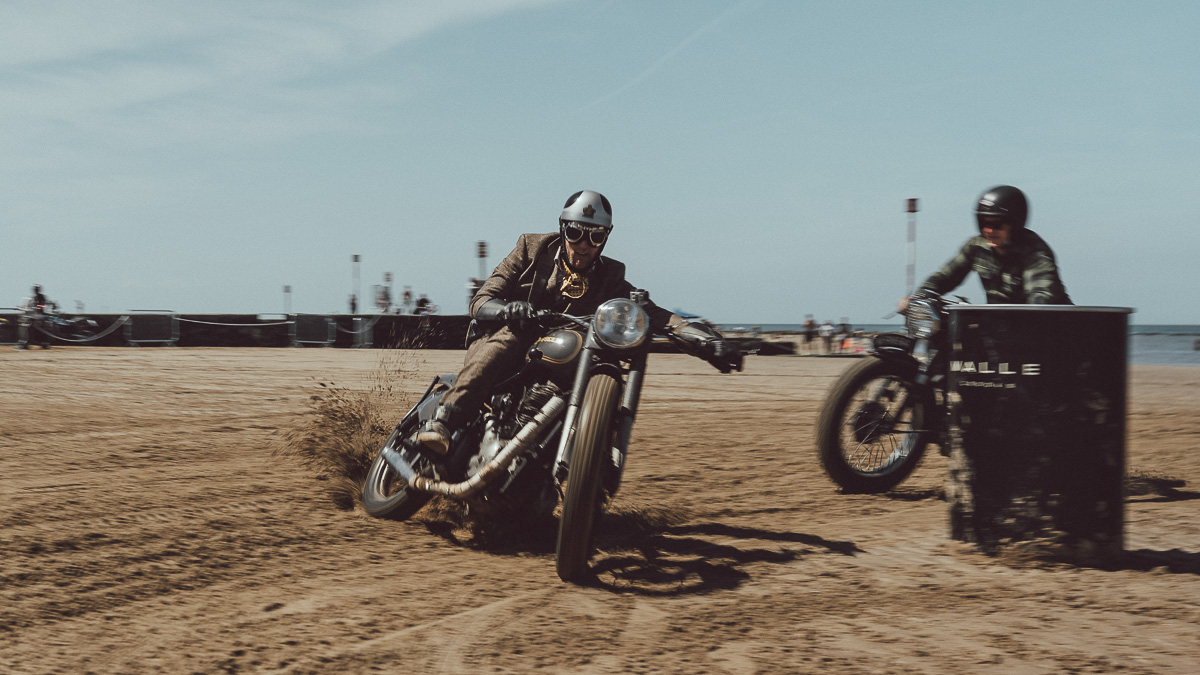 The Mile Beach Race returns to the beautiful Margate Sands for Malle London's third annual inappropriate Motorcycle Beach Race.
This was the race we've been dreaming of for 4 years, 3 days of wild beach racing, spectacular weather, gorgeous sunshine throughout, with great live music and amazing machines, all creating a wonderful reunion of the entire 'Milers' community, doing what we all love most.. messing around on the humble motorcycle.
At the 2020 Beach Race, with 89mph winds and 10ft waves, mother nature won. In 2021, with a surprise tidal swell in the final minutes of 'The Derby', the sea won! Since day 1 of the first ever Malle Mile race, we've always joked that 'no one wins The Mile, we just all lose together, in style', but in 2022, with everything on our side, this year, we all won the Beach Race and after 3 years of tough conditions, we've earned this!
Thank you to everyone for coming, thank you to the beautiful town of Margate, to all of our after party venues, the DGR team, our partners, friends, family, marshals, racers and spectators. More than ever The Mile is yours!
Below are the stunning race images from our official Beach Race photographer Sam Barham and official Beach Race film by the talented Charlie from Bristow Films.
Enjoy!
---
Save The Date!
The Malle Mile Beach Race 2023
13th – 14th of May
---
The Malle Mile Beach Race 2022 – Official Film
---
SIGN UP FOR RACE NEWS AND UPDATES
---
The Malle Mile Beach Race 2022 – Official Gallery
---
SIGN UP FOR RACE NEWS AND UPDATES
---