Man in Motion
Malle London Launch Party
BMW Park Lane – December 4th, 2014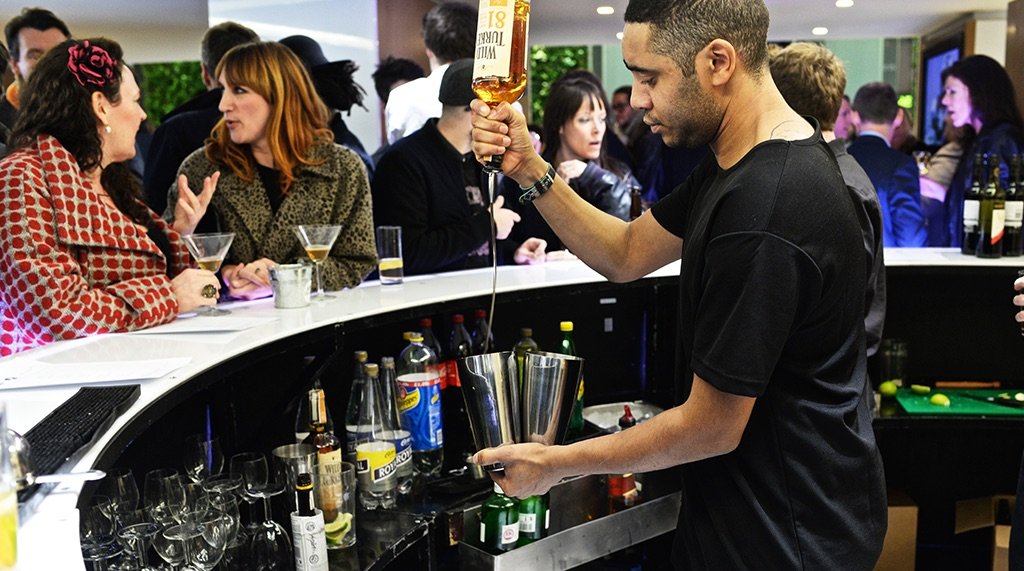 The chic space of BMW's Park Lane showroom was the stage for Thursday nights 'Man in Motion' party. An event that showcased and celebrated a selection of British design pieces for the moto-culture, from motorcycles and watches to apparel and luggage. For a strictly invite only event of press and industry it had a great energy with over 300 people milling about browsing the new Malle London Smoke collection (our new collection of bags designed for on and off the bike), perusing the BMW's and celebrating the release of the deBolex Mk5 custom motorcycle, which launched with a limited edition piece from Malle London.
In typical British style, light rain appeared at kick-off and left a slight mist on the deBolex Mk5 which sat glistening in the entrance of BMW – the water looked as if the motorcycle was slightly perspiring under the spot lights and made for even better photography. Inside the BMW space the stage had been set, where the bluesy Bruno Major payed an intimate, yet raucous set on his skyblue Fender stratocaster.
In amongst the heaving crowd there were two motorcycles on show; the new BMW R nineT and our personal favourite, a classic 70's BMW R60, which was decked out in a matching pair of matt black Malle panniers which looked great with the brass hardware matching the gold pinstripe on the sunburst orange petrol tank – as if it were meant to be!
Aside from all of our beautiful guests that graced the event that night – one of the highlights was "the art piece" created by Calum (head engineer and builder) at deBolex. He'd hand rolled (welded, beaten and polished) an aluminium motorcycle tank just for the event. With a cafe-racer style custom seat made with our 15oz waxed canvas fabric, to match the limited edition deBolex / Malle backpack/pannier, with a pair of Malle's sitting neatly on the sculpture. It was another fine example of Calum's attention to detail and skills as a true motorcycle craftsman.
Again, we want to thank everyone that joined us that night; to all of our guests, our helpers, the deBolex team and of course to the BMW team for all of their support and their "let's do it" attitude throughout the night….Cheers!
Robert & Jonny – Malle London