Henry Crew – Around The World with Malle London
---
Notes from the road by Henry Crew – Attempting to be the youngest man to circumnavigate the world by motorcycle.
---
After leaving London in early 2018, Henry Crew is attempting to be the youngest person to circumnavigate the world by motorcycle. With Malle luggage strapped to his bike, we get occasional reports from the road. We asked Henry about 3 unique moments so far..
This is a day I will remember for the rest of my life. Day three of riding in Australia, we had arrived in Esperance the night before having been tipped off about a beach with 32km of ridable coastline. We jumped on Google Maps and located the entrance point. It has always been a dream of mine to open up the throttle on a beach and skim across the sand at low tide.
Having pretty limited off- road experience I underestimated how sketchy riding on sand can be, but this experience did not disappoint. The beach was pristine and picturesque, the sun was out, the Malle luggage was off and my smile spread from ear to ear.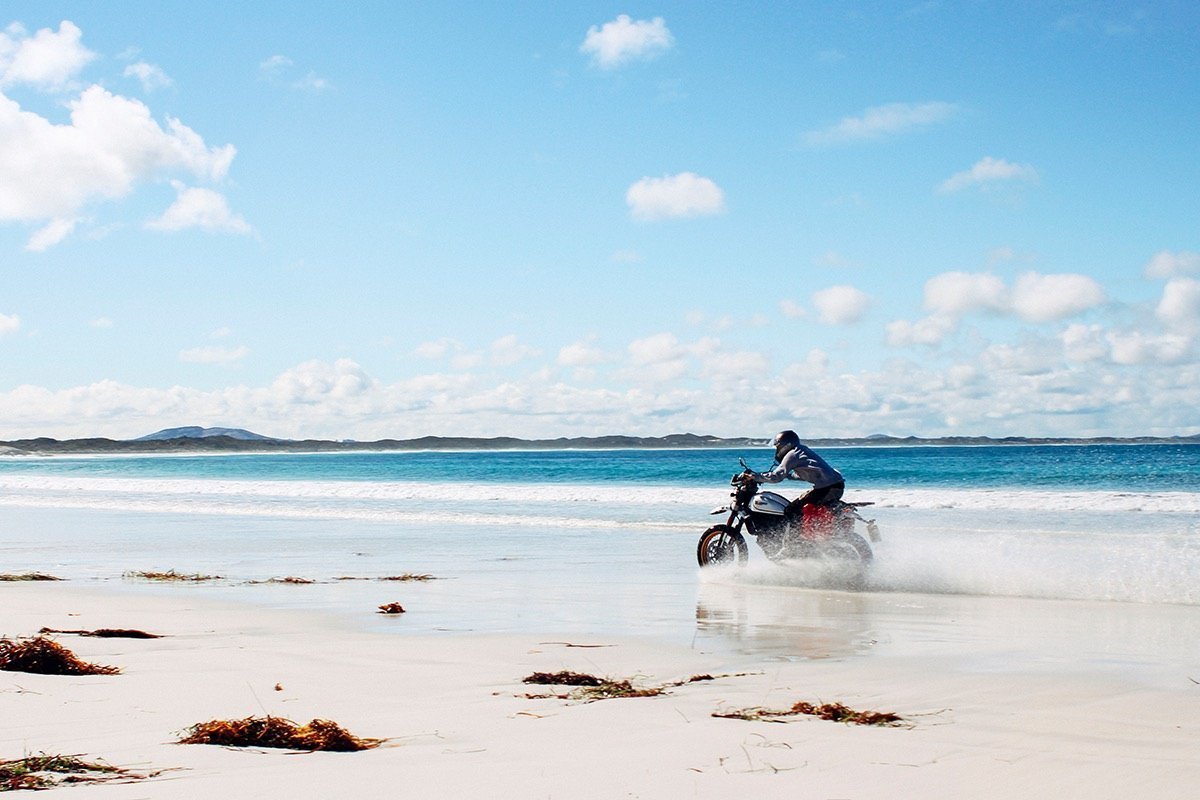 This part of my trip was one of the most intense and strenuous but also breathtaking experiences I've had so far! Breathtaking in more ways than one as I almost suffocated in my sleep and had a bad time with altitude sickness at one point.
Although a challenging ride with slow progress it's an extremely rewarding adventure, a real test of man and machine. It's hard to put into words as the scenery is so diverse and simply beyond explanation. If you get the opportunity, go there.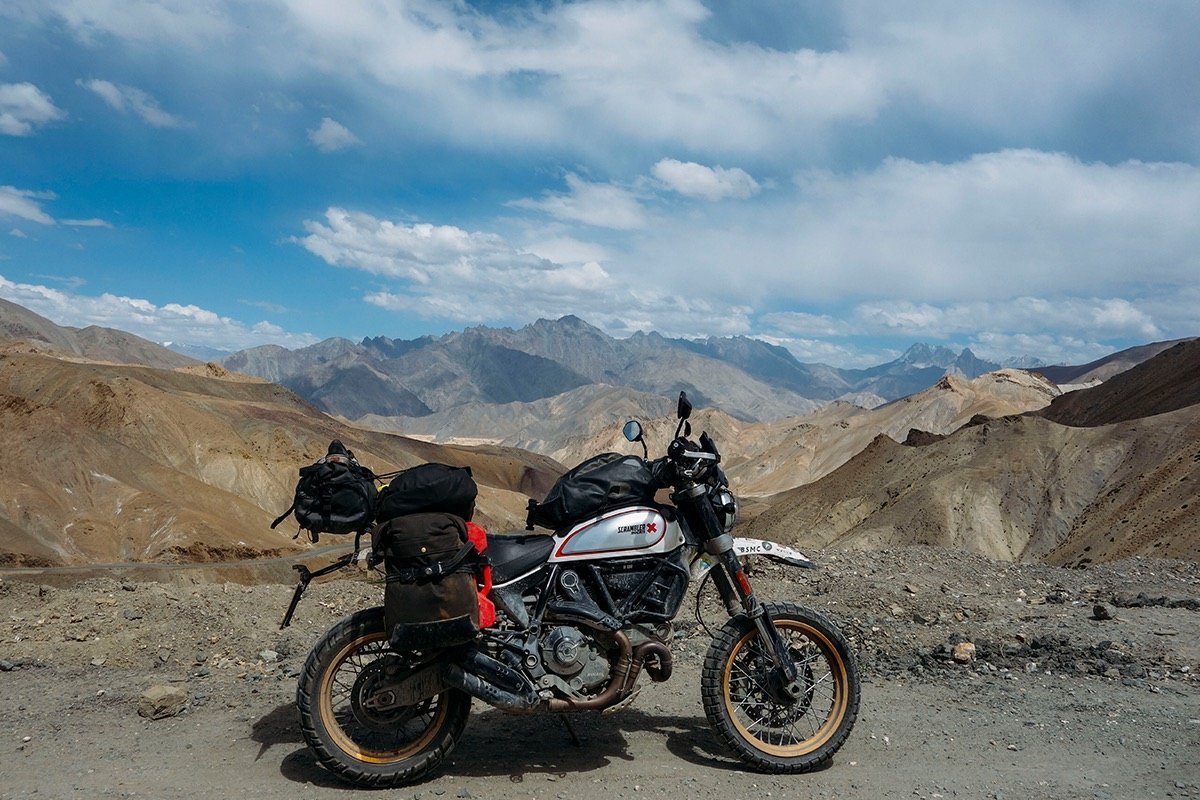 The first really daunting moment of the trip. I crossed the border from Russia having stayed in cities and ridden on roads that were populated, suddenly I was in this barren steppe landscape riding on the worst roads of the trip so far and not a soul to be seen. I knew about 5 words in Russian and really felt like I had started the 'adventurous' part of my journey. I had ridden to Kazakhstan from London in under 20 days.
I had no clue what I was doing (I still don't). It really feels like a lifetime ago and a different person, it's really interesting for me to look at this photo and absorb how much has changed and how much I have learnt in a short amount of time. I was still working out my processes and you can see in the photo that the pannier has moved from its correct positioning. I have become much more aware of the importance of preparation and checking, making sure everything is in order, especially if I'm really tired, because that's when the mistakes happen.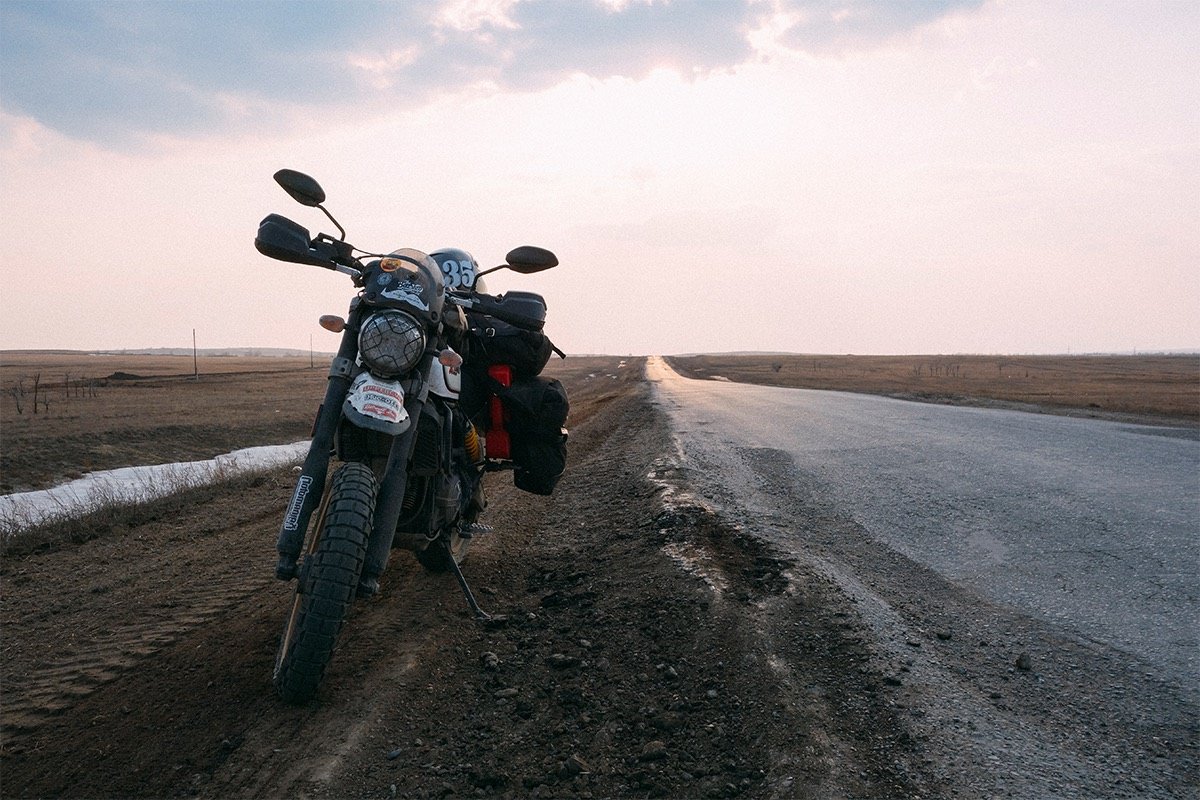 While hoping to break the Guinness World Record for the youngest person to circumnavigate the world on a motorcycle, Henry will be raising money for the Movember Foundation, if you would like to donate you can do so here.