PREPARED TO GET LOST
With
JAKE BAGGALEY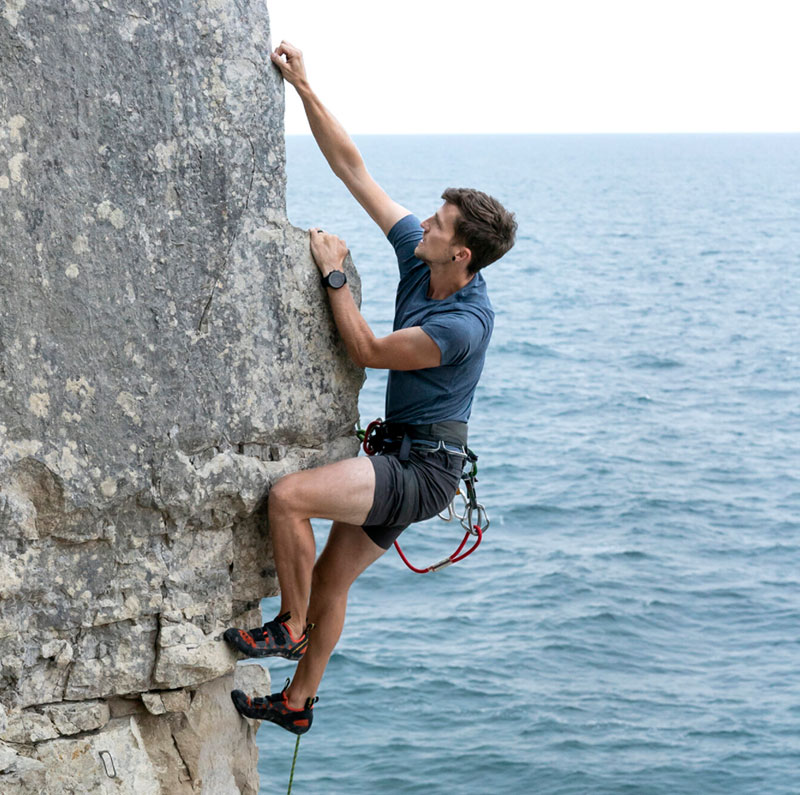 British photographer Jake Baggaley embarks on an amalgamation adventure combining two of his passions; motorcycle trail riding and mountain trail running. Loaded with everything in his Malle Duffel, he heads out into the Pyrenees in search of the highest peaks to ride, hike, run and climb.

Interview Below.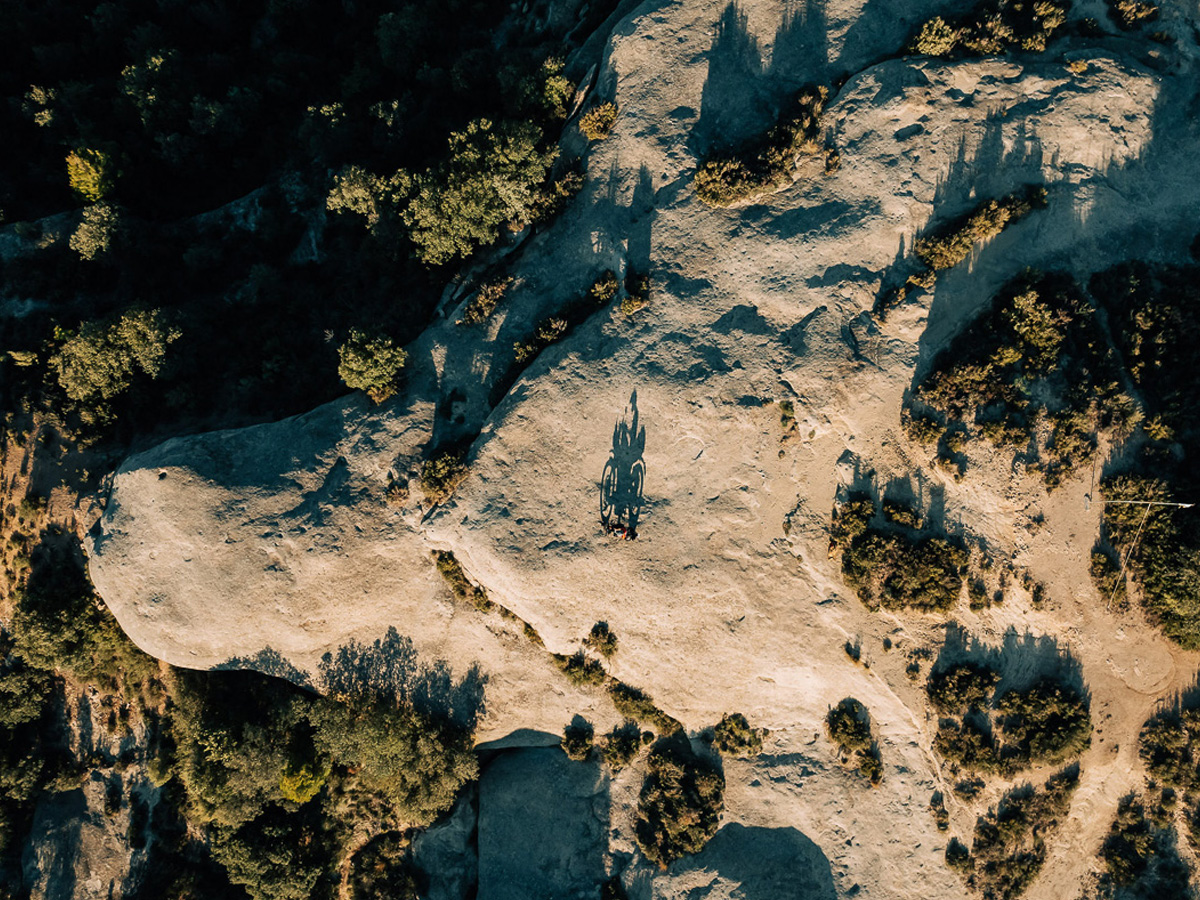 HOW OLD WERE YOU AND WHAT INSPIRED YOU TO START RIDING?
I was 17 when I first started riding motorcycles, I'd always loved the sense of freedom. I remember seeing a film from French custom house Blitz Motorcycles and it really ignited my desire to combine my love for traveling with my love for motorcycles.
---
HOW DOES RIDING A MOTORCYCLE IMPACT YOUR EVERYDAY LIFE?
It definitely makes it more fun! I'm more into riding trails than I am roads, so its just another excuse to get out there, create adventures and discover nature and new places!
---
TELL US ABOUT YOUR RECENT ADVENTURE..
The idea of this adventure was a solo motorcycle trip to the Pyrenees from Barcelona, combining my love for trail riding and trail/mountain running. I spoke to my friends at Royal Enfield and they agreed to loan me a Himalayan from their Barcelona store, I packed it up with my tent & my running kit in my Malle Duffel and headed for the nearest off road trails, in the direction of the mountains! I combined a few mountain running routes around the highest peaks of the Pyrenees with some stunning off road trails (part of the TET) camping in between wherever I ended up and consistently struggling to find any vegan food other than bread and gazpacho.
Continued Below..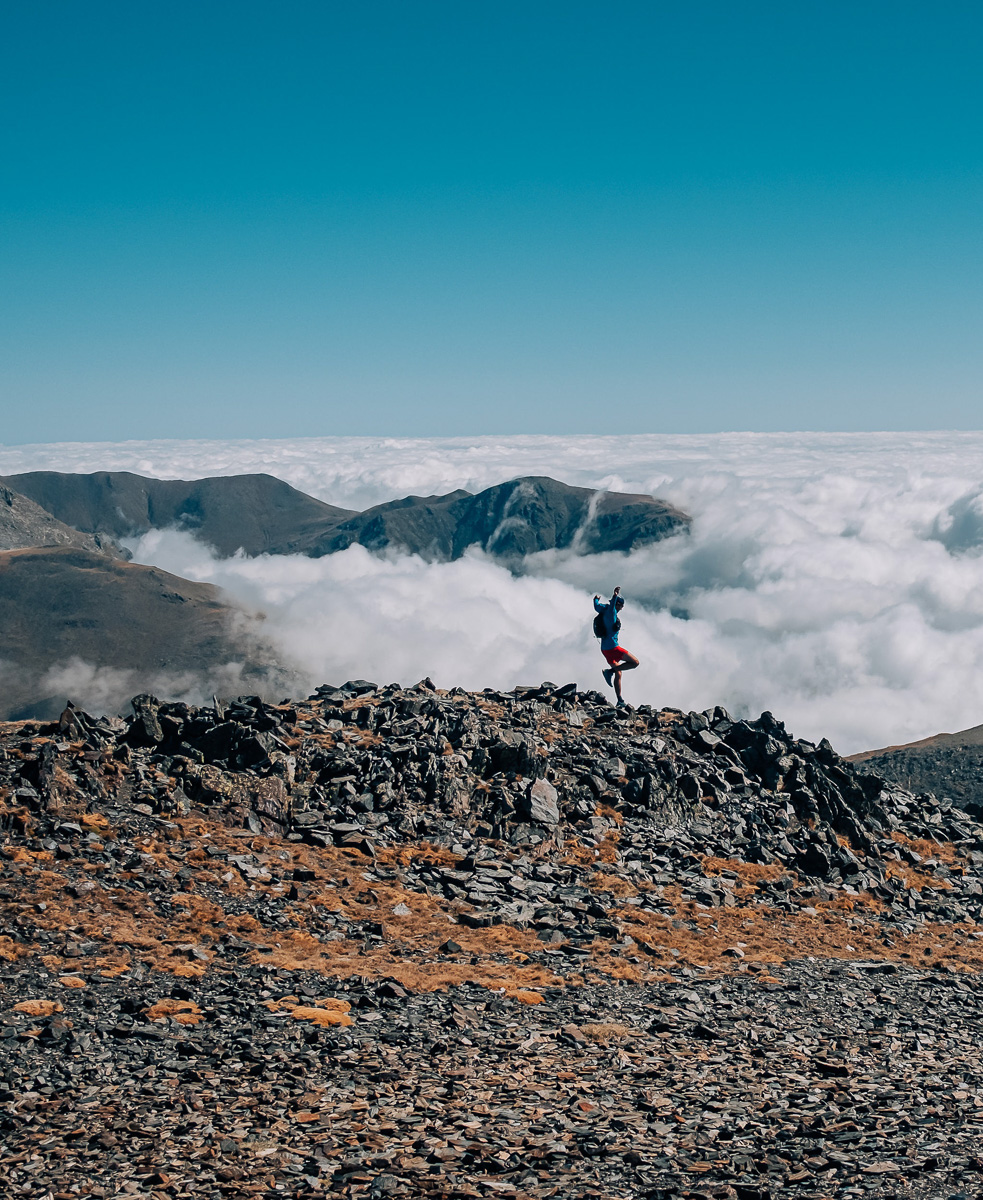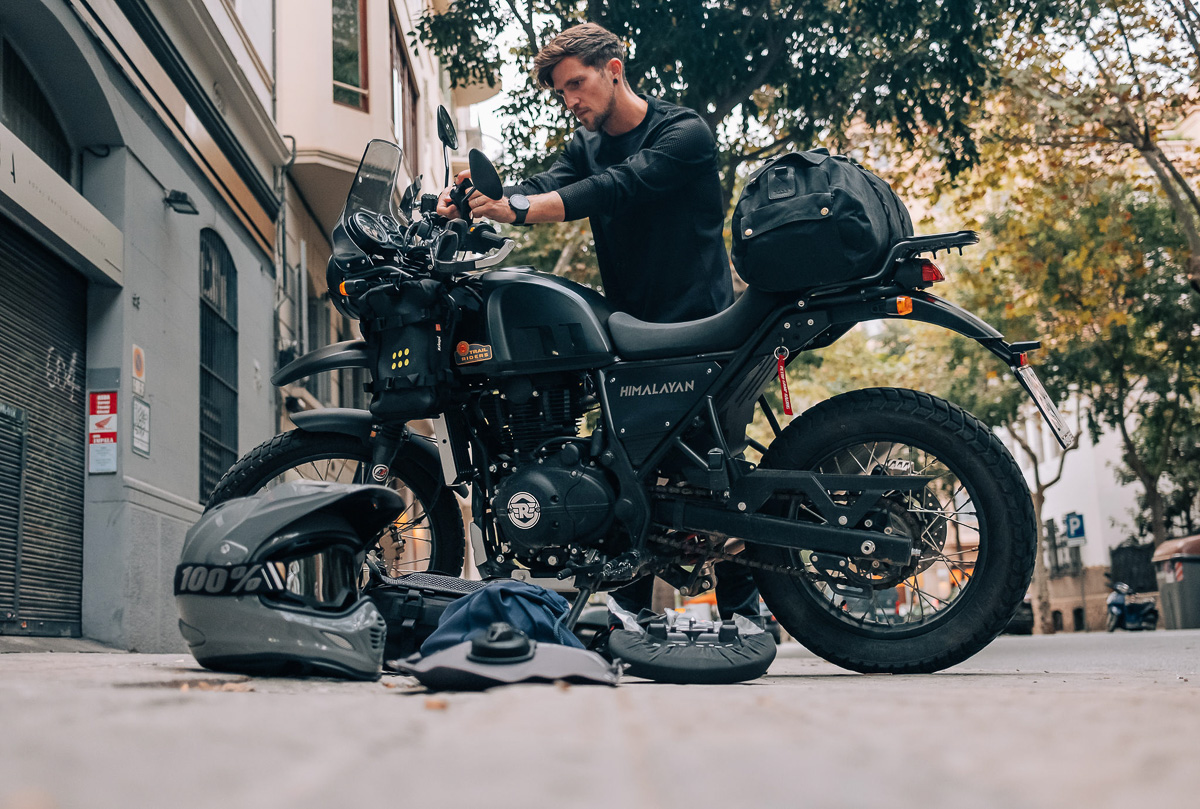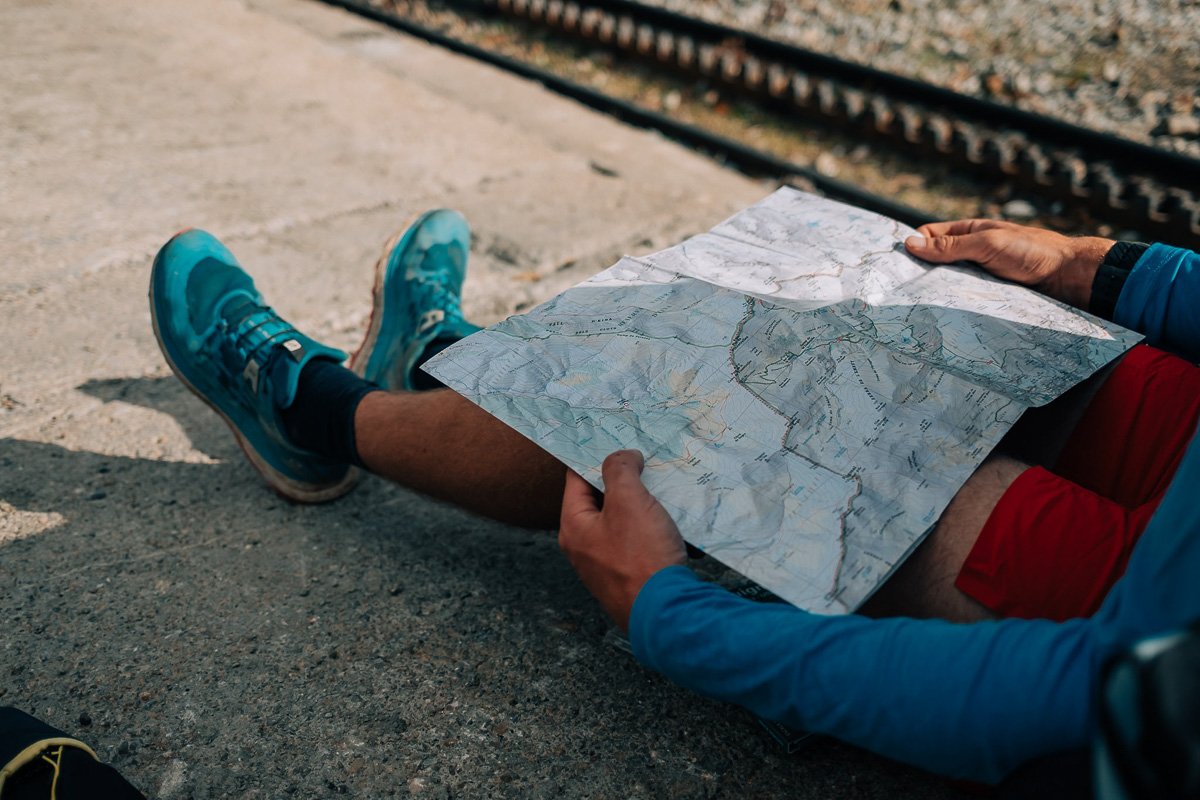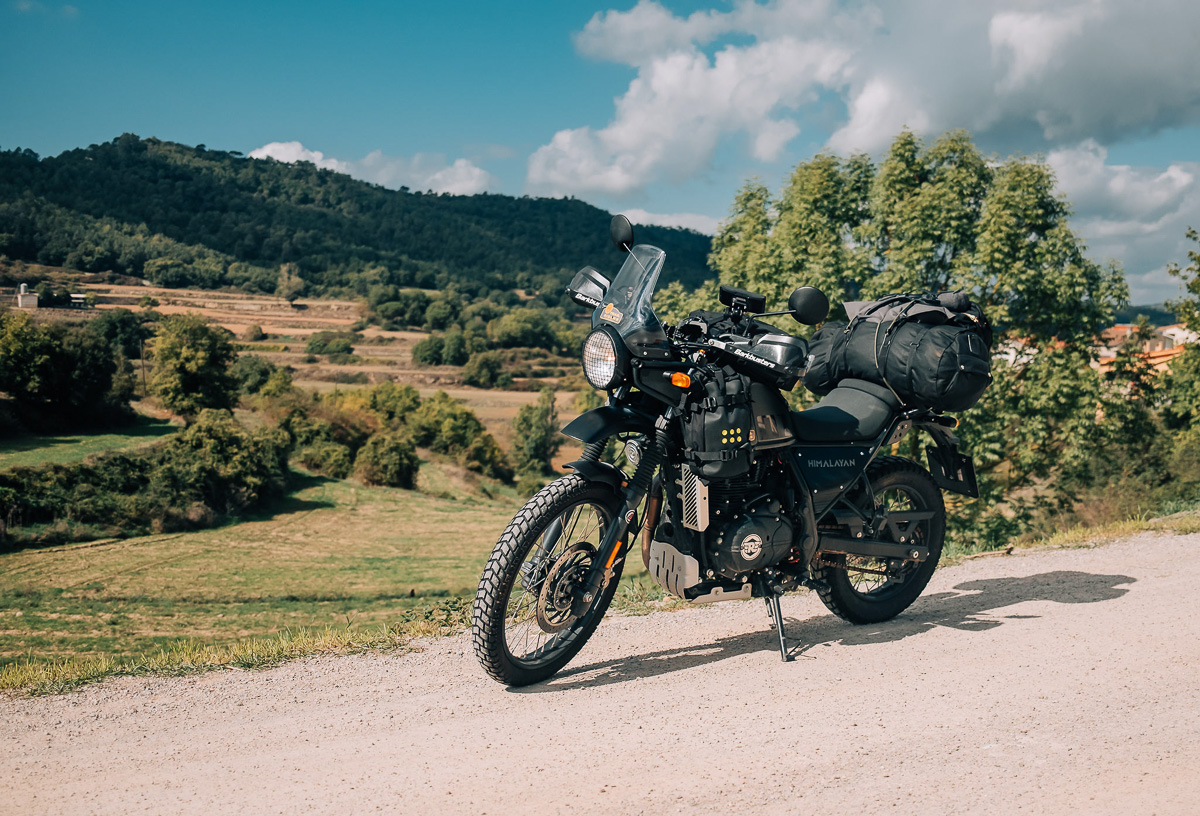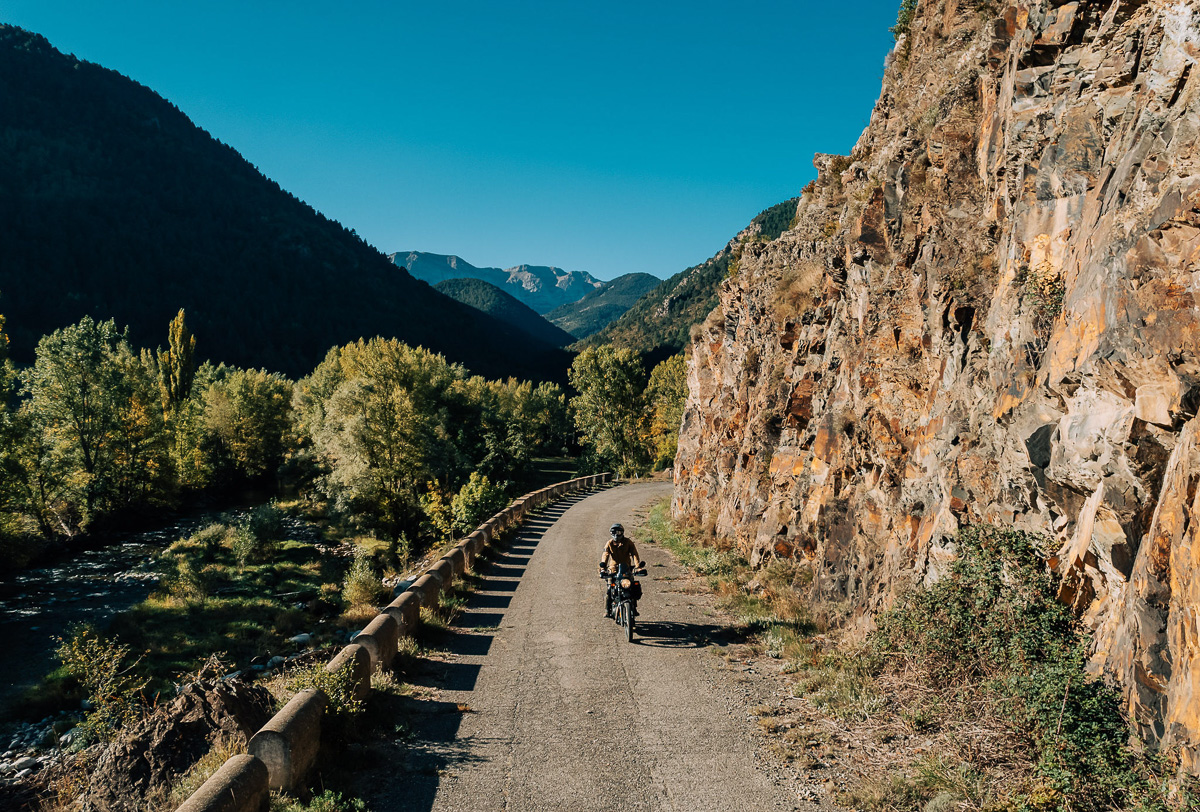 HOW DO YOU PREPARE FOR THESE LONG ADVENTURES?
Very little preparation mentally, I find a trip like this is more of a mental break from the business of everyday life. Physically I train a fair bit for the trail running side of things and try and get out off road on the bike here in Dorset as much as I can, to try and become slightly less shit off road.
---
HOW DO YOU DECIDE ON A ROUTE?
This time I knew I wanted to go to the mountains and I knew I didn't have enough time to drive somewhere and have the adventure I wanted to have, so I messaged Enfield, they said I could loan a bike in Spain, so the Pyrenees it was! Coincidentally I'd been yearning for a trip to those mountains for years, so I was pretty stoked with the outcome. All I knew was that I wanted mountains, good running spots and epic roads.
---
TELL US A LITTE ABOUT YOUR CHOICE OF MACHINE AND KIT..
I was on a Himalayan, its the bike I've got at home too, I love the styling and simplicity, plenty powerful enough to take whatever you throw at it off-road and it can chug up the mountain roads even fully loaded with kit! Paired with the Malle Moto Duffel, Moto Pannier and my Expedition Jacket I could strap on enough kit to keep me self sufficient for long days of running and riding.
---
WHAT IS IT ABOUT TRAVELLING BY MOTORCYCLE THAT YOU FEEL IS UNIQUE TO ANY OTHER FORM OF TRAVEL?
For me it really helps you feel part of the environment, the same reason I love running trails and riding trails, you have to be so in tune with the environment you're traveling through and over, I just love that rawness.
Continued Below..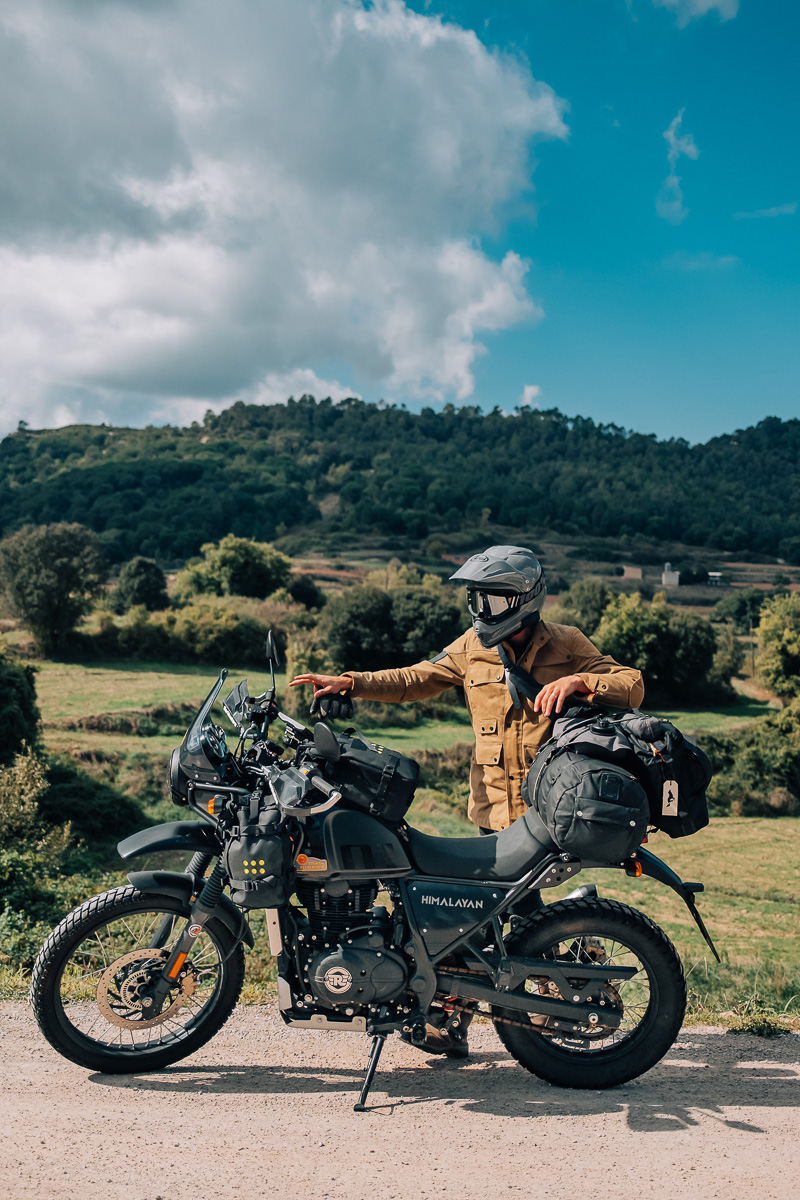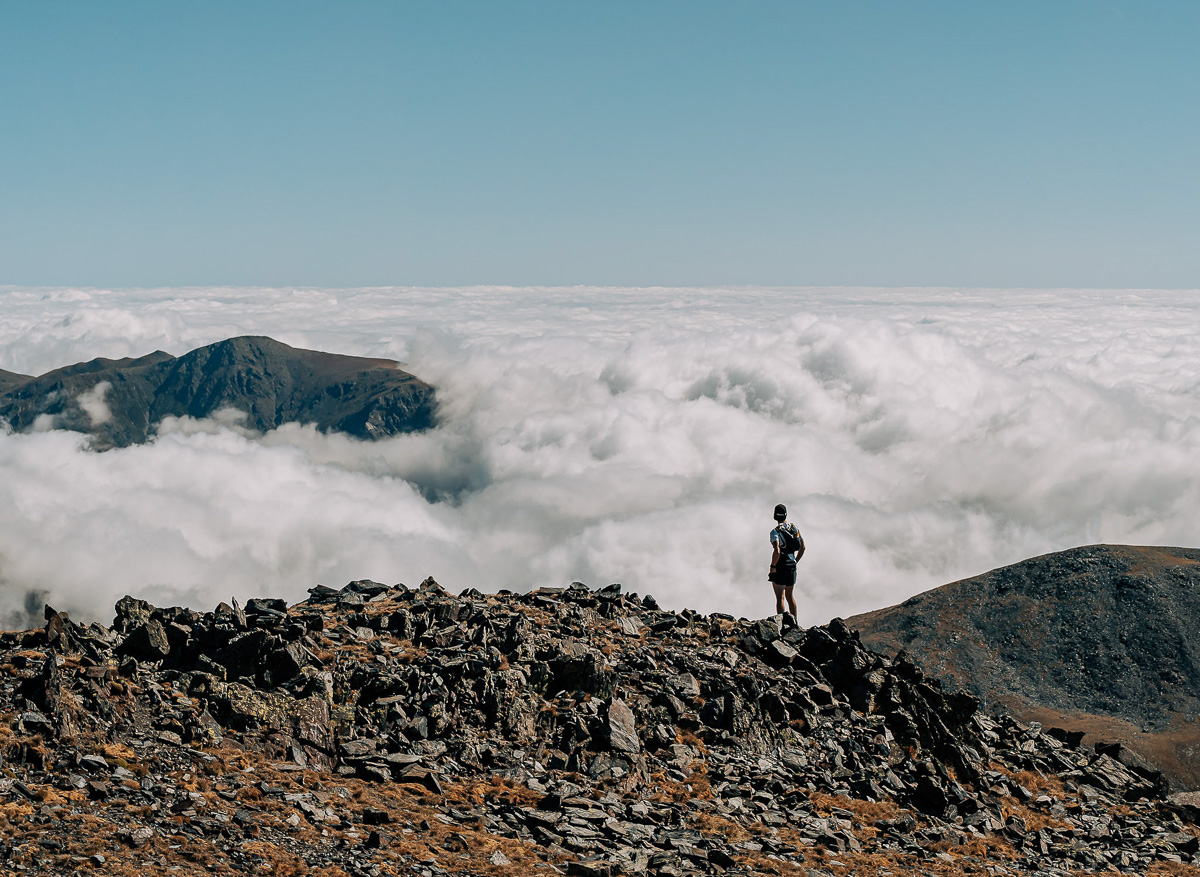 DO YOU PREFER TO TRAVEL SOLO OR IN A GROUP?
A bit of both, there Is a beauty and freedom in traveling solo, but I love sharing a trip like this with good friends and it's particularly useful to have someone to bounce off, especially when the going gets tough. Luckily for me on this trip my good friend Sam happened to be out in Spain in his van and joined me for a few of my longer runs, which was much appreciated!
---
WHAT IS IT ABOUT THE NATURAL WORLD THAT INSPIRES YOU TO EXPLORE IT?
I grew up in the New Forest; camping, building shelters and running around the woods and its an impulse thats basically never left me. I really love the feeling of being connected to nature, weather thats running trails in the mountains, surfing in the ocean or riding through forest tracks.
---
DO YOU PREFER CAMPING OR BNB'S/HOTELS?
It's good to have a mix of both, I love camping and the feeling of carrying everything you need, loaded on the bike to be self sufficient for days. But, its also nice to have a shower and a comfy bed after a long day on the trails, especially when the weathers been tough.
Continued Below..