Malle Made
Malle Motorcycle and Automotive Tool Rolls
Prepared To Get Lost
A few months ago we were invited by Bicester Heritage to view the collection of rare and exquisite race cars at their WWII bomber station HQ, just outside the village of Bicester. We browsed the beautiful and extremely rare vintage metal, from tiny Austin Sevens, to Rileys, Racing Bentleys and more.
Bicester Heritage had a proposal for us – when racing or taking part in rally's across the British Isles and Europe, they always need to take a lot of tools with them to keep their wheels on the road.
The design brief came in the form of a found 1940's RAF mechanics tool-roll, which we studied with great enthusiasm – heavy dusty and solid, with many many compartments for the Spitfire mechanic.
"Can you design us one of these, but better… for those race cars, that will last a decade or two?".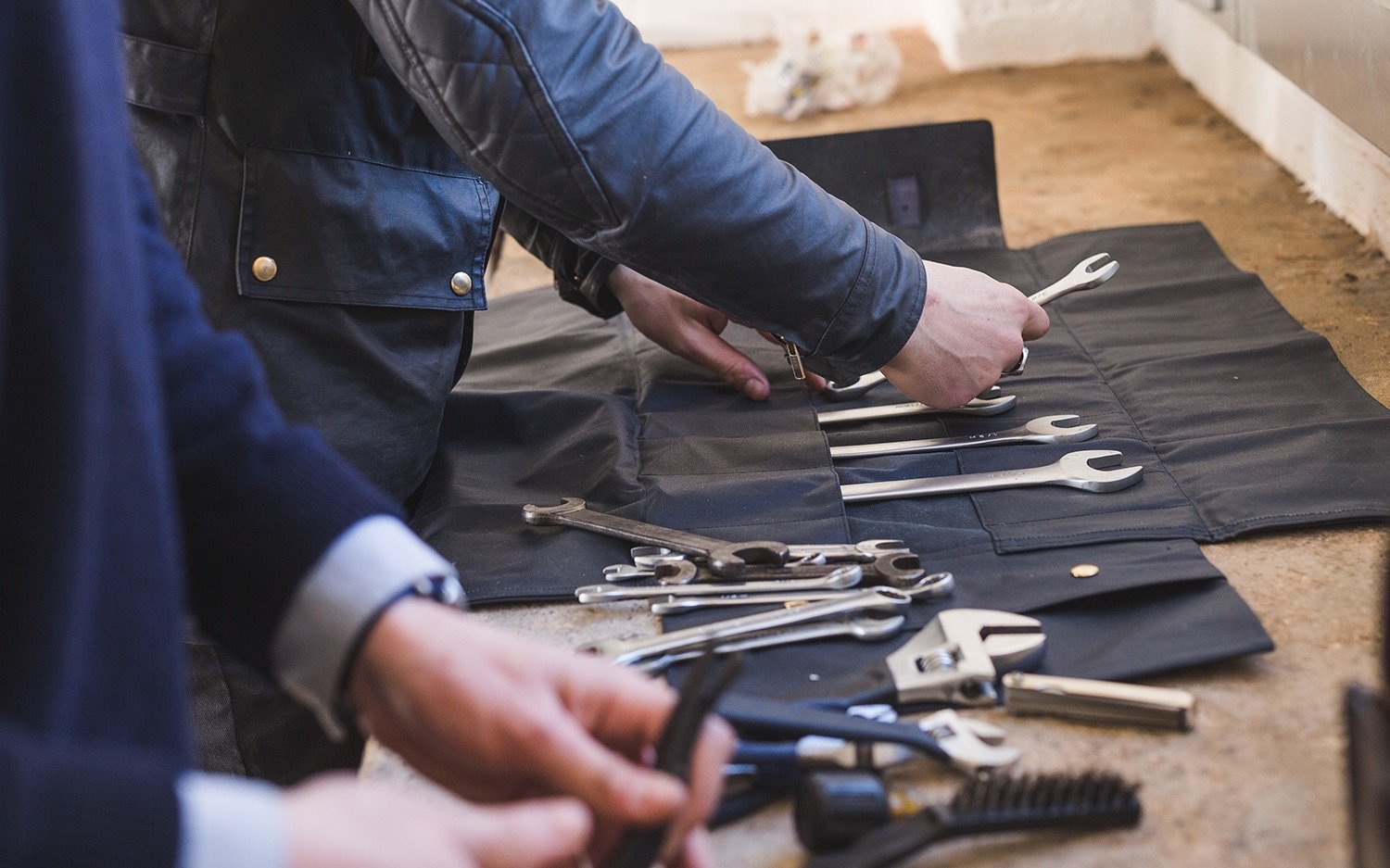 So we set about creating a new type of contemporary tool-roll designed for the automotive racer, owner or mechanic – a tool roll which would be versatile and mount in various positions, rugged, secure, waterproof, dirt-resistant, well designed and appropriate for all of the proposed tools/uses. But also the brief was to design a tool-roll which someone will still be using in 30 years time.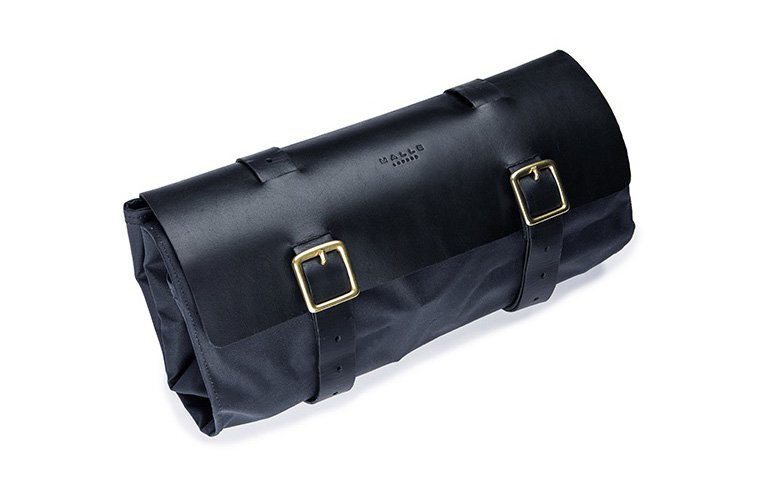 Being avid motorcyclists at Malle, we realised the proposed tool roll we were creating would be a little too big for your average motorcycle adventurer – so we created a series of 3 tool rolls. We are very proud to introduce The Douglas (6 tool pockets for motorcyclists or daily use), The Morgan (20 tool pockets for race-cars or extended adventures) and the special edition Riley tool toll for Bicester Heritage. 
Each tool roll is handcrafted in the Malle London workshop from the finest Navy Blue oiled cotton (from our mill in Scotland), black bridle leather and solid welded brass. Built to last.