RALLY
—
The Monte Carlo Rally
Taking part in one of the most challenging rallies in Europe
—
By Craig Callum
WHEN MOST PEOPLE'S CLASSICS ARE TUCKED UP WARM UNDER COVERS, ACROSS EUROPE THERE ARE SMALL GATHERINGS OF CLASSIC CARS LINING UP TO TAKE PART IN ONE OF THE MOST GRUELLING ROAD RALLIES OF THE YEAR – THE MONTE CARLO RALLY.
A love of weird mechanical things creates communities all over the world, these shared passions are instantly contagious and friendships blossom without you even realising it.
In 2017 we had 4 separate conversations with 4 completely different people and at some-point they all said "Do you know Craig?", this mythical maker/collector/racer of antique Danish race cars, vintage motorcycles and belly tankers (to name a few of his mechanical obsessions). A few weeks later we met Craig by chance.
He was buried under the hood of a racing Bentley at the Bicester Heritage campus, in his signature oversized duffle coat, with his partner Amy Shore. A few hours later we'd somehow talked him into joining The Great Malle Rally as a Malle Marshall.
After 1500 miles together on the Malle Rally supporting all of the riders, you learn a lot about a person and we've been proud to call Craig a great friend and a Malle ambassador ever since. So when he told us about his idea of Rallying across the Alps in an antique car.. in the dead of winter.. naturally we were keen to kit him out for the icy adventure!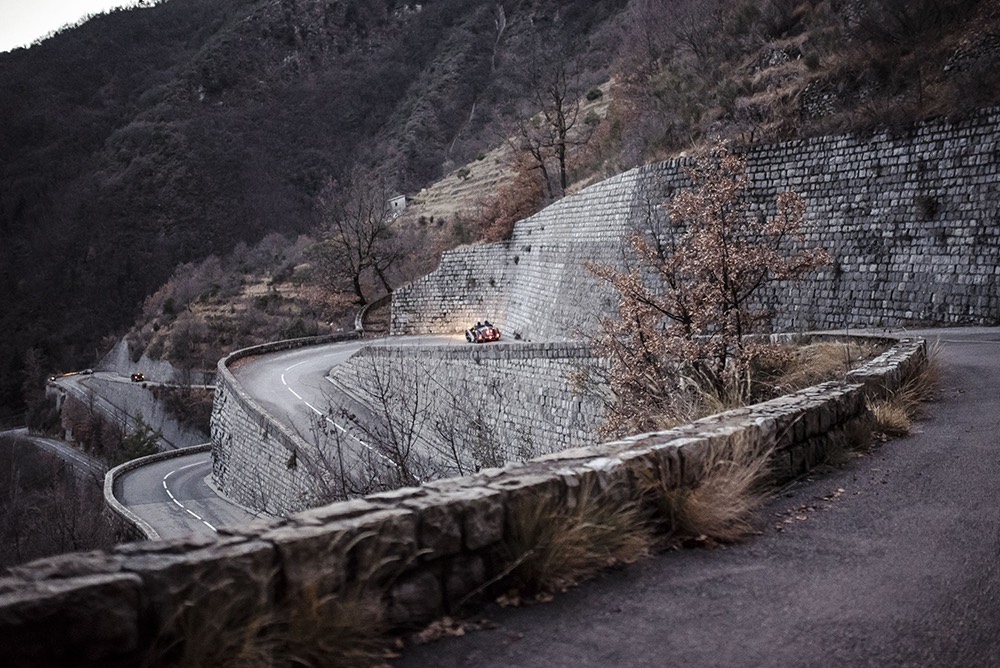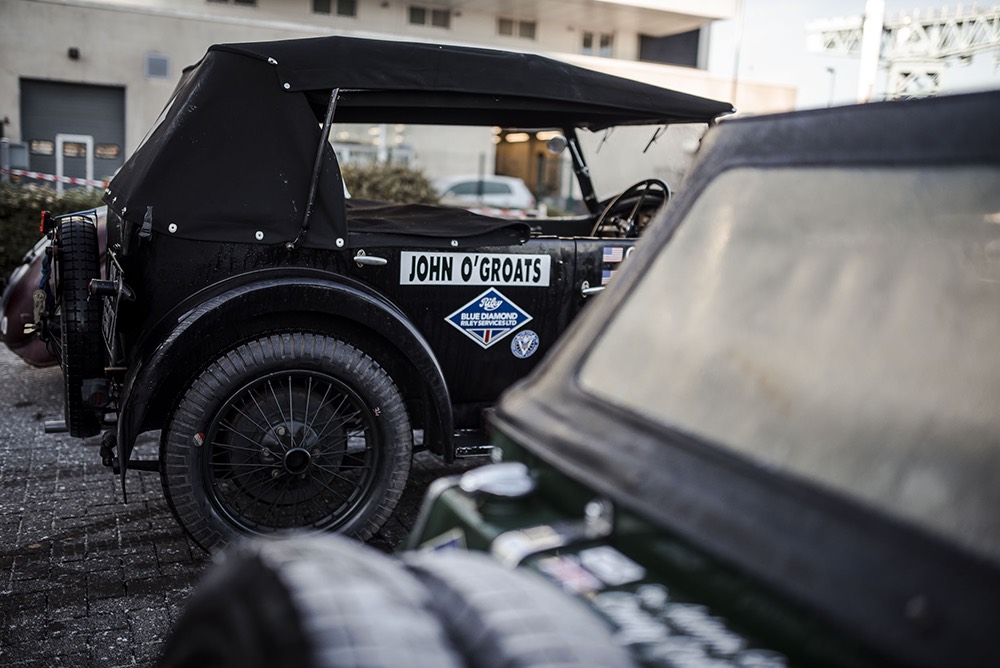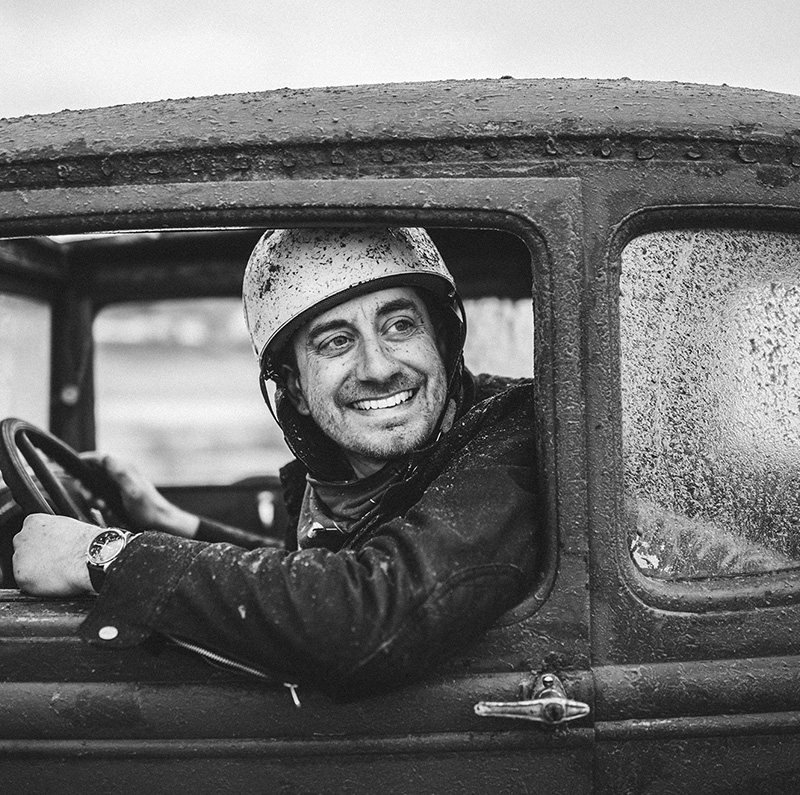 Craig has loved automotive adventure from a very early age, announcing at age five he would become a car designer. At 17 bought his first classic car and more than 30 vehicles later he hasn't stopped yet. He can normally be found racing something inappropriate, old and loud on the sandy beaches, either on two wheels or four.
Recent Trip stats:
Kilometers covered: 2500 km
Start location: Glasgow, Scotland
End location: Monaco
Kit: Expedition Jacket / Edward Backpack
I had stepped in fairly last minute to co-drive with Rev. Adam Gompertz who had been offered a car by John Lomas at Blue Diamond Services. The Monte Carlo Rally has always been notorious for its challenging nature, and I knew it would be tough, I knew I would be under prepared, but even then I was surprised at just how difficult it was.
My group set off from Glasgow, and the aim was to drive south over the following 5 days arriving in Monaco having completed 2142 km, assuming perfect navigation skills. We set out after sunset, and the temperature quickly plummeted below zero and settled in about minus 5ºc.. so much for a gradual introduction.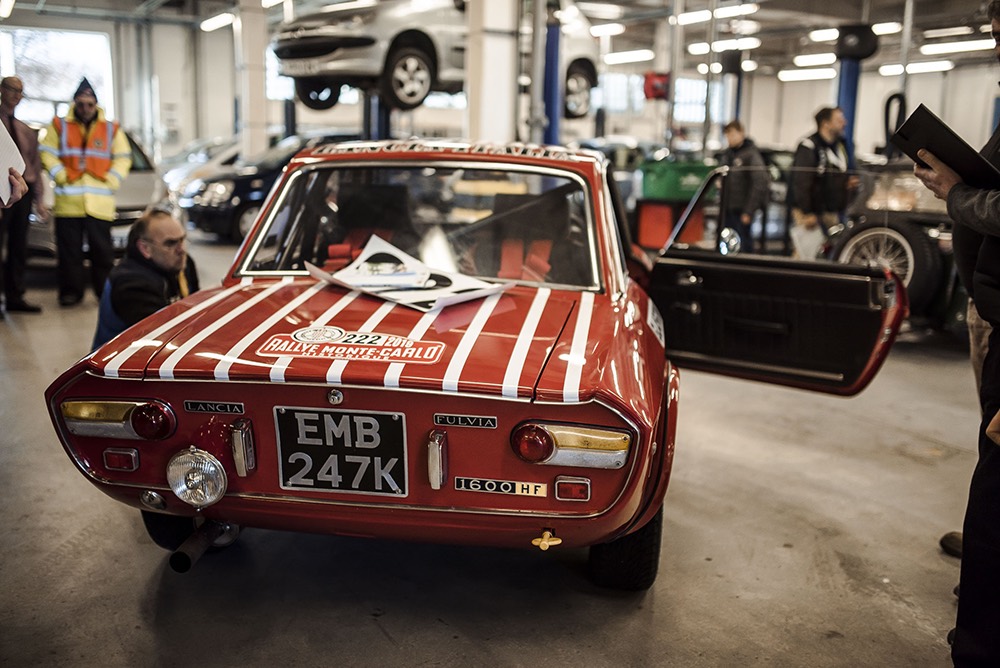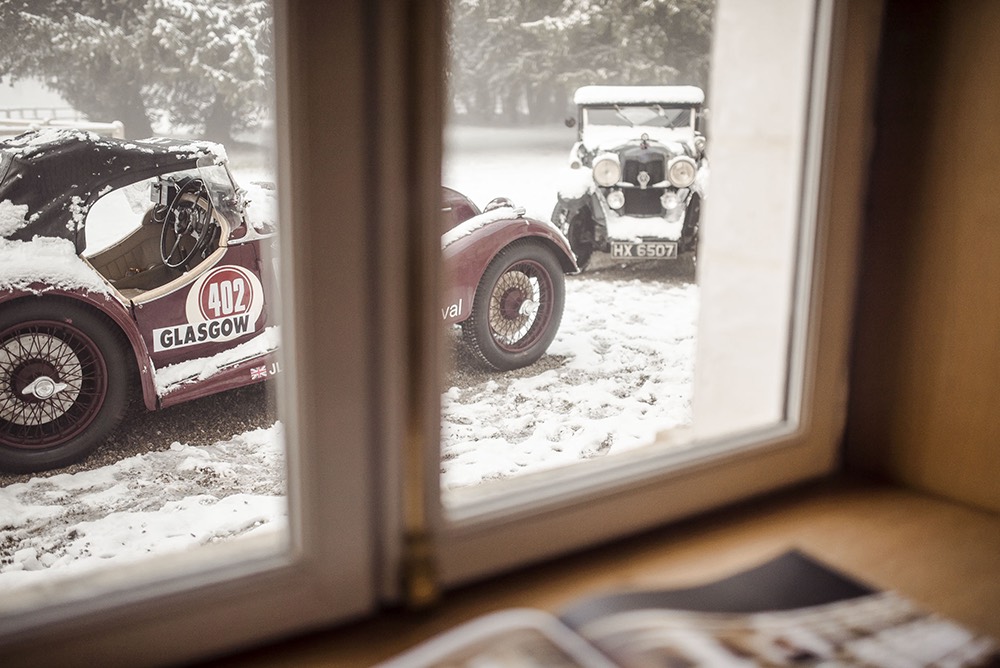 It's probably about now I should point out, our car had no windows, no heating, in fact our MG TD was amongst the oldest on the rally. The comfort afforded to us was by thermal underwear, plenty of decent layers and my Malle Expedition Jacket.. not to mention the numerous wool blankets I had picked up in Scotland, just in case.
The first day we drove into the early hours of the morning, battling freezing fog the little MG powered through. We even kept up with some of the big guys in fully prepared Ford Escorts with roll cages and more spotlights than I could count, the near zero visibility levelled the field.
There were numerous checkpoints along the way, and I quickly wondered what sadist had dreamt up this rally, as every route started at the most horrendous hour, and then drove for ever increasing periods. All feelings of exhaustion would be momentarily put aside however, as you would enter small French villages and the streets were lined with people, cheering waving, taking pictures, handing out refreshments of French cheeses, sausage and sweets. It was another world.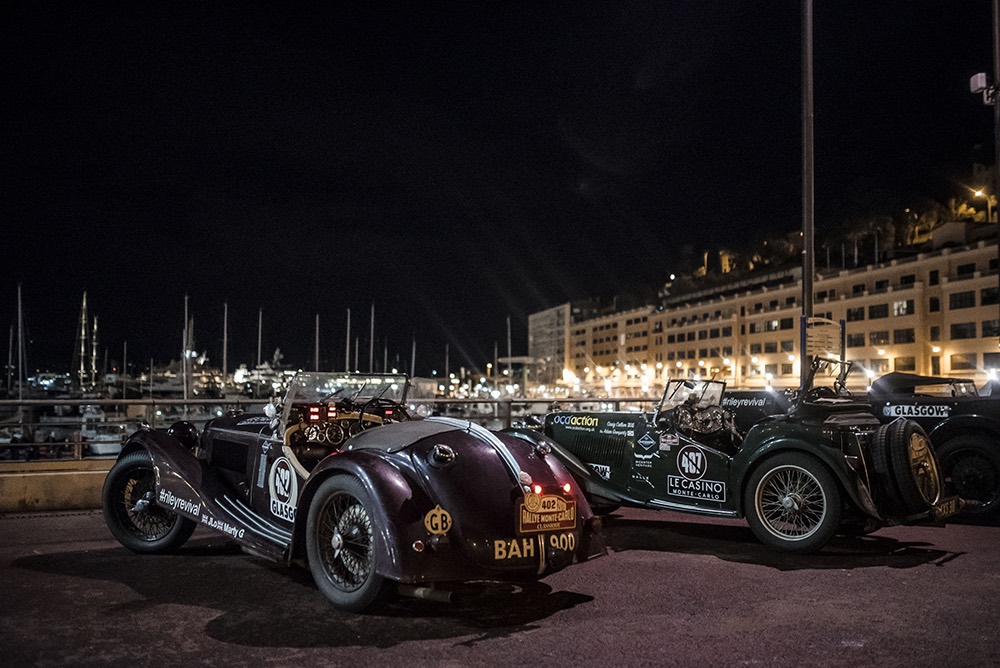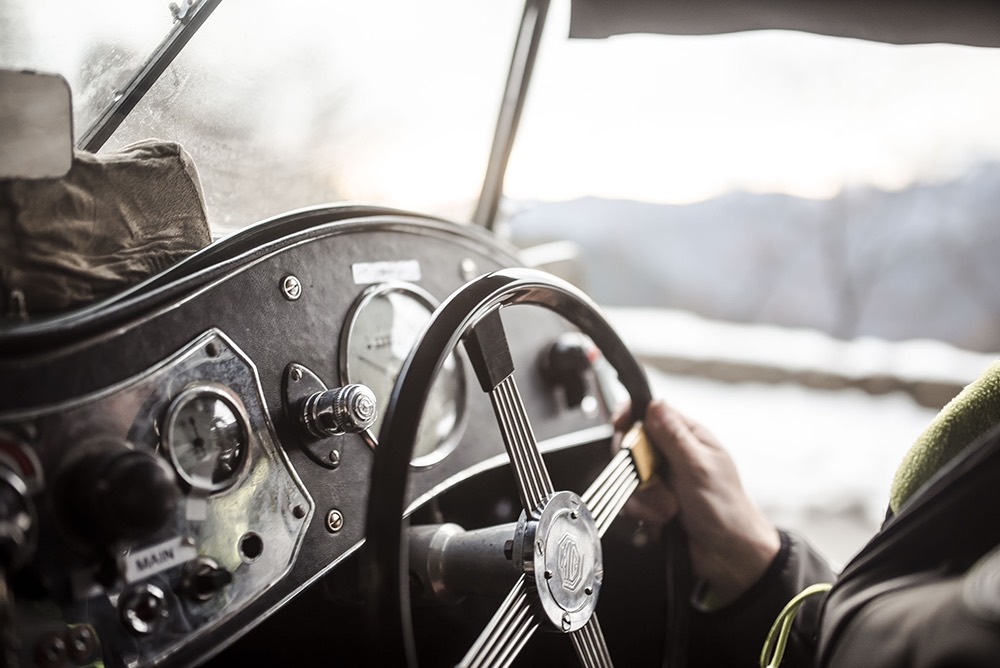 "I remember how terrible I felt, tired, cold and hungry, how close to giving up. I also recall the exhilaration of adventure I felt. This desire to keep pushing, to be so close to the edge of unknown.."
The final leg takes you around Valence and the hills down to Monaco. It's long and winding, and you guessed it, started late in the afternoon. We had spent a lot of the rally playing catch up, the little MG can accomplish 70mph at a push, but realistically we had to travel everywhere at 55mph. Each checkpoint we came to arriving a little later and later.. these checkpoints have a cutoff time.
The penultimate checkpoint saw us arrive as the Marshals were folding up chairs and the temporary shelter they had manned through the night. It was 5 a.m. We had just driven 32 hours non-stop. So you can be sure we made them dig out the stamp, but it also meant we couldn't stop if we wanted to get stamped out and make it to the end of the rally with all checks completed.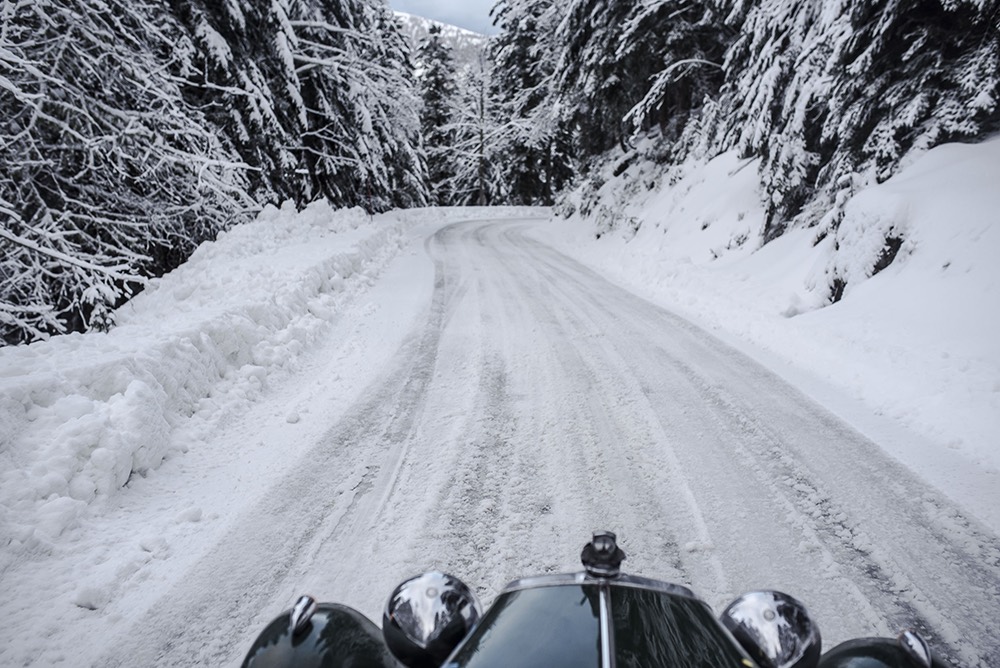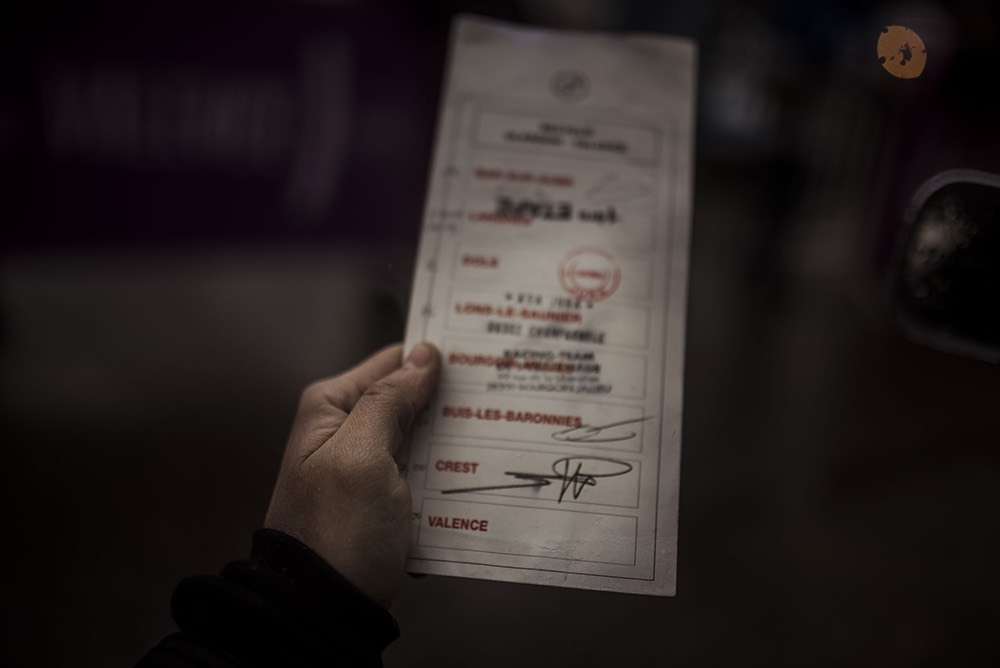 I think back to this time and remember how terrible I felt, tired, cold and hungry, how close to giving up. I also recall the exhilaration of adventure I felt. This desire to keep pushing, to be so close to the edge of unknown. Adam and I grabbed two cups of awful coffee, the worst hotdog I have ever eaten and we crawled back into the car and hit the road.
We completed the Monte Carlo rally, made every checkpoint. The little MG was faultless. The awards ceremony presented me with my prize for such efforts, a small, gold, plastic medallion, with someone else's name on it. It was worth it.
Thanks to Rev. Adam Gompertz who put it all together and was the perfect companion for the trip! Thanks to John Lomas at
Blue Diamond Riley Services
who provided the car and much much more! And thanks to
OCD Action
, the charity we supported for the rally.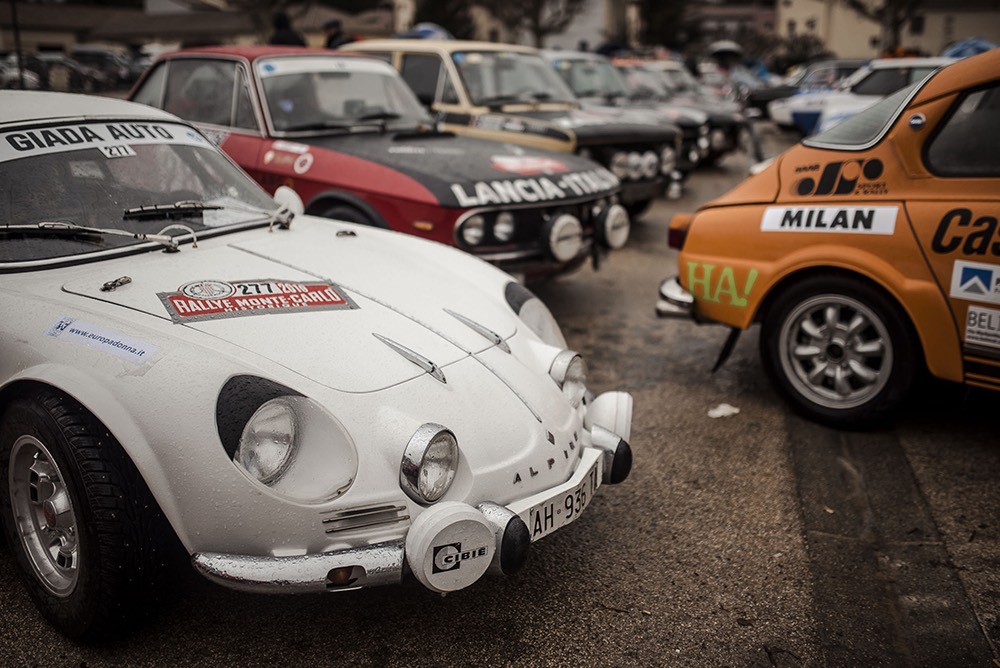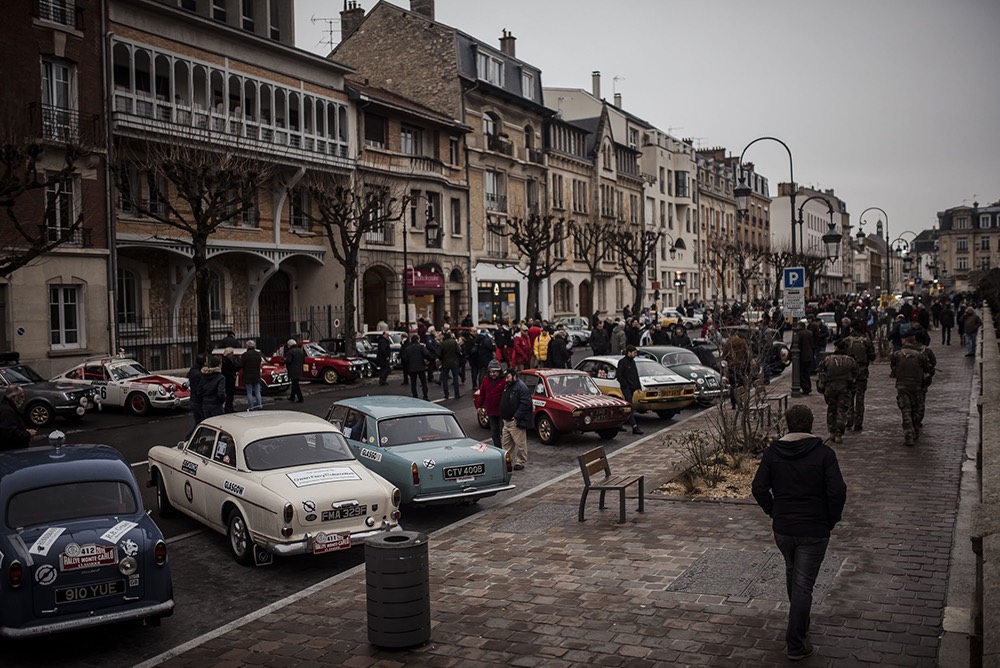 PREPARED TO GET LOST?
Our mission at Malle is to design products and experiences
that enable you to explore and appreciate the natural world around us.
If you have an adventure that we should know about
please get in touch. We hope to support you in one way or another.