RALLY
The Great Malle Mountain Rally 2023
Official Gallery
By Shane Benson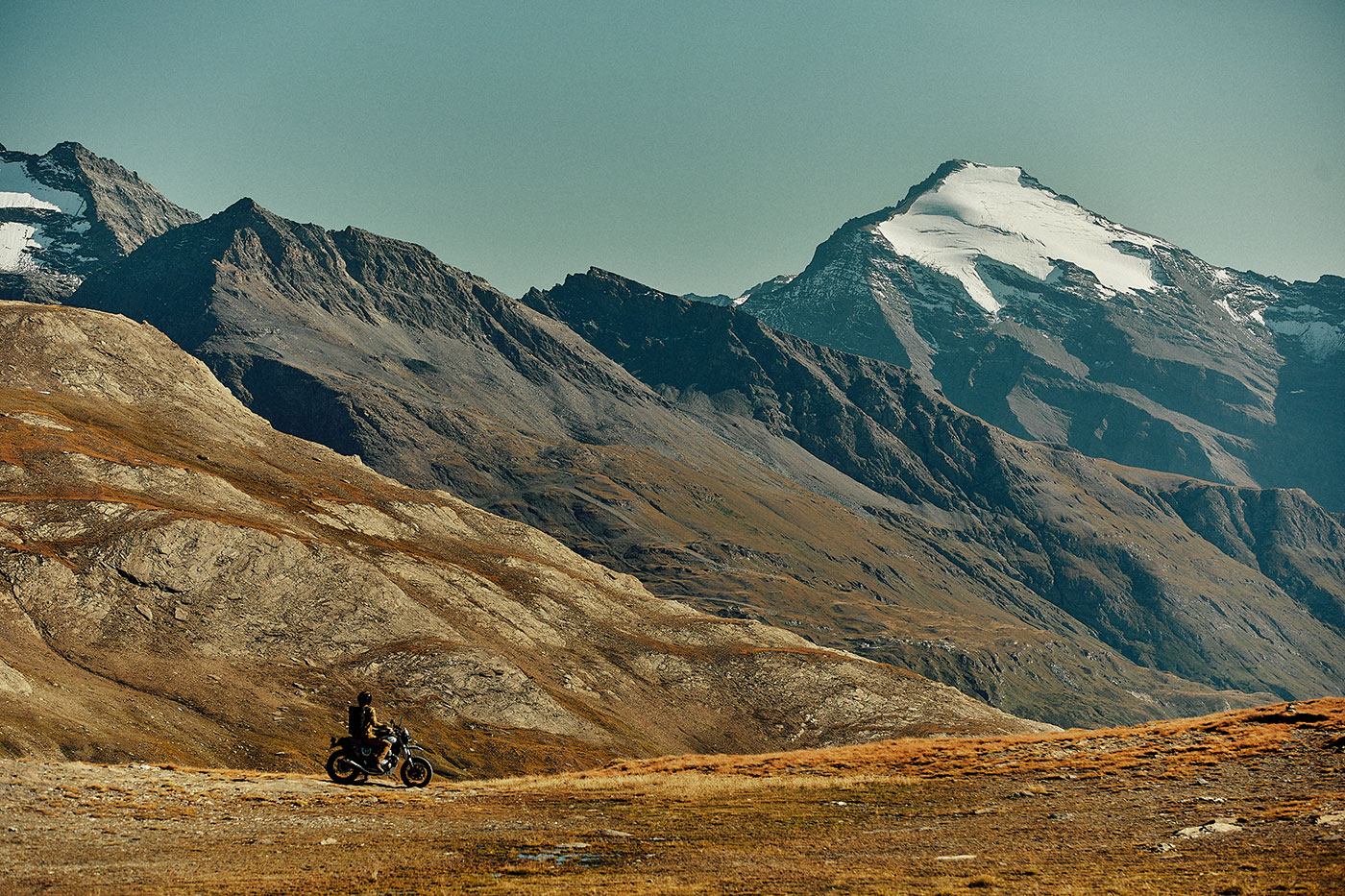 ---
2000KM ACROSS EVERY GREATEST AND HIGHEST MOUNTAIN PASS, 6 COUNTRIES IN 6 DAYS, THE ENTIRE ALPS MOUNTAIN RANGE FROM EAST TO WEST AND FROM NORTH TO SOUTH. TO HEIGHTS OF 2770M AND ENDING AT 0M, AT SEA LEVEL IN MONACO AT THE RALLY FINISH LINE.
A DEEP AND SINCERE THANK YOU TO EACH AND EVER MOUNTAIN RALLY RIDER FOR MAKING THE MOUNTAIN RALLY ADVENTURE SO WILD AND SPECIAL! WE'RE STILL BUZZING FROM ALL OF THE STORIES, THE UNEXPECTED RALLY DETOURS, THE BEAUTIFUL/TERRIFYING RAVINES AND THE NOW LEGENDARY ALPINE WEATHER CONDITIONS – NOT A DROP OF RAIN FROM EAST TO WEST AND NORTH TO SOUTH!
SO MANY GREAT STORIES AND MEMORIES FROM THE RIDERS, CASTLE HOSTS, THE PHOTOGRAPHERS, THE DEDICATED MARSHALLS AND OUR TEAM. IT WAS AN ABSOLUTE PLEASURE AND A TREAT TO RIDE THE ENTIRETY OF THE ALPS MOUNTAIN RANGE WITH EACH RIDER. THANK YOU AGAIN!
WE JOKED THAT AT TIMES THE RALLY FELT LIKE IT WAS WEEKS LONG, THEN SUDDENLY IN WHAT NOW FEELS LIKE THE BLINK OF ANY EYE THE MOUNTAIN RALLY WAS OVER. WITH AN ENDURANCE EVENT OF THIS MAGNITUDE AND COMPLEXITY, WITH MANY FIRSTS FOR ALL OF US, THANK YOU TO ALL OF YOU FOR ENTERING THE MOUNTAIN RALLY EXPERIENCE AND EACH RALLY STAGE WITH SUCH GREAT ENERGY, HIGH SPIRITS, FUN AND CAMARADERIE.
GODSPEED.
---
The Great Malle Mountain Rally 2024
The 8th – 15th of September