WILD FAST FOOD
---
Notes from the road by Tom Perkins of The Nomadic Kitchen – The wild chef of The Great Malle Rally.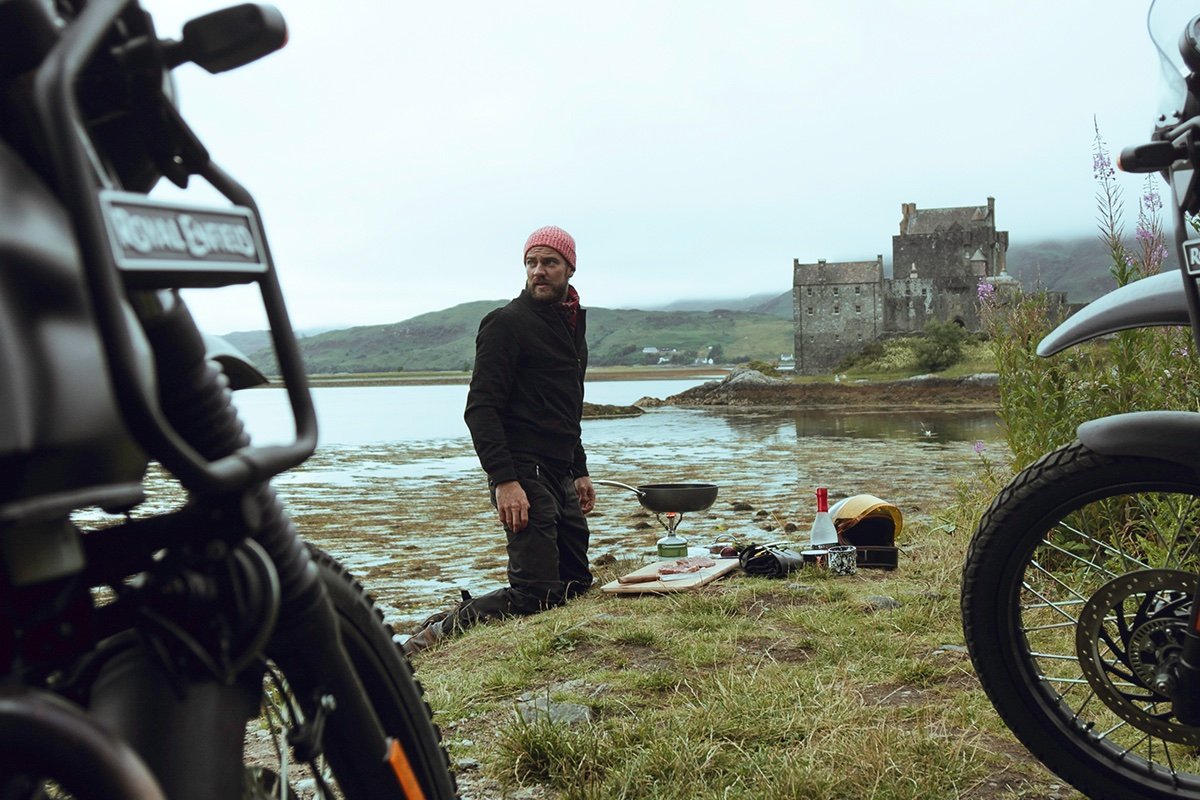 In true keeping with the very core spirit of the Great Malle Rally – cooking for this event was anything but easy. Anything but convenient. Anything but ordinary. This was one of the most exhaustingly challenging and relentlessly demanding cooking experiences I've ever been lucky enough to have got involved with. The distances to cover were long. Sleep was pitifully scarce. Time was constantly against us. A skeleton team of two.
However, it's for exactly these reasons that I can't help but smile from ear to ear every time I think back to the whole experience.
In truth, there's no fun in easy. No sense of achievement. No pleasure in remaining within your comfort zone. It's not often the case that it takes a 4 day straight road trip through some of the most relentlessly beautiful scenery imaginable, camping wild and being exposed to everything the elements throw at you, just to make it to your first day of work. But this was the Great Malle Rally. This was the exception to many a norm.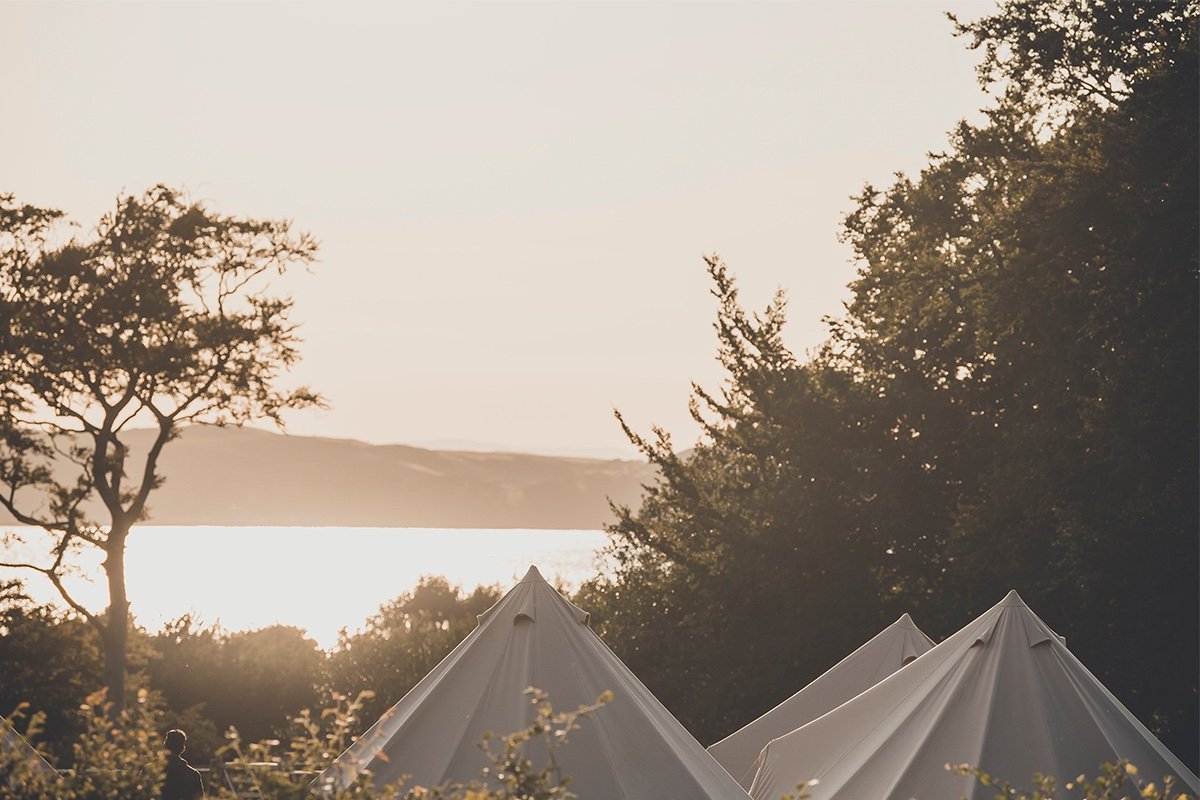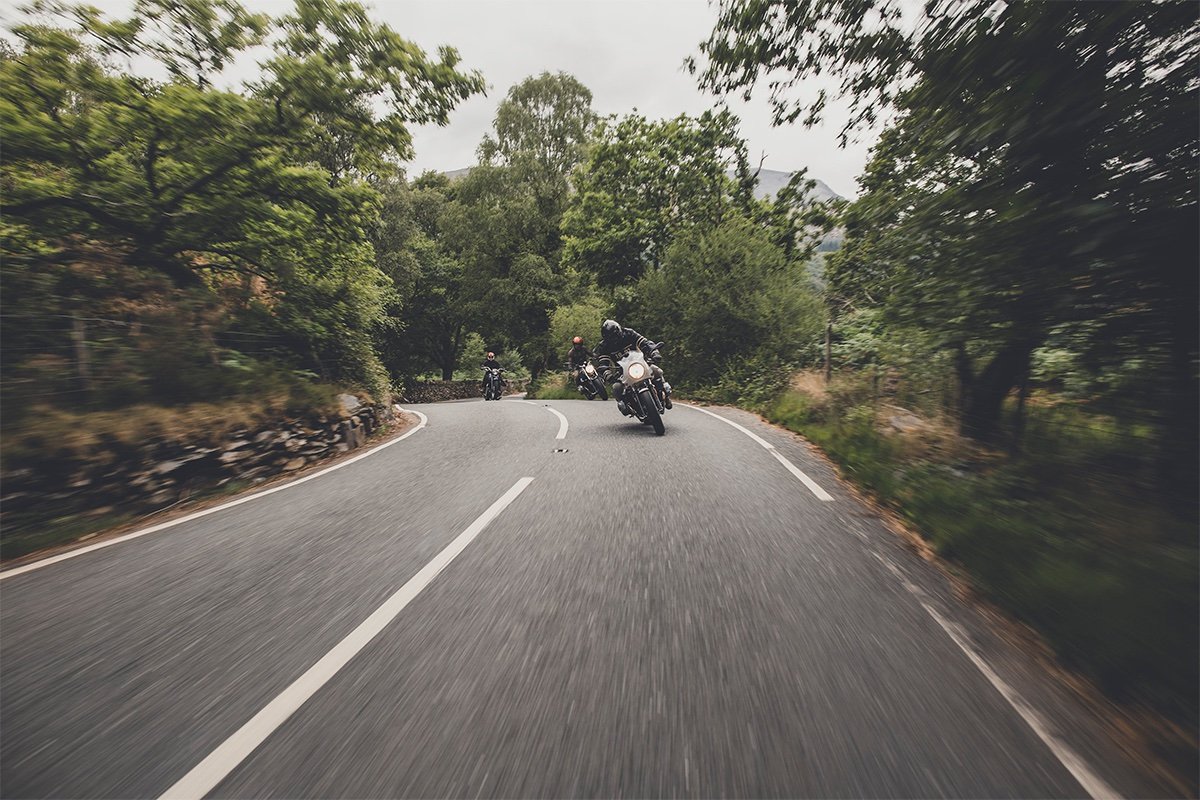 Beyond the physical challenge of the ride, The rally is underpinned by a genuine celebration of provenance, heritage and gathering. An old-school treasure hunt, if you will, to discover and share the very best that the UK has to offer. We tried to reflect this sentiment as best we could in the way we went about sourcing our ingredients preparing our meals.
It was all about place and people. Cooking locally reared legs of lamb over an open fire-pit – with a setting sun dropping into the Firth of Clyde in front of us and the uniquely graffitied tower of Kelburn Castle looming over a dark forest behind – was about as good as it gets for a wild cookout.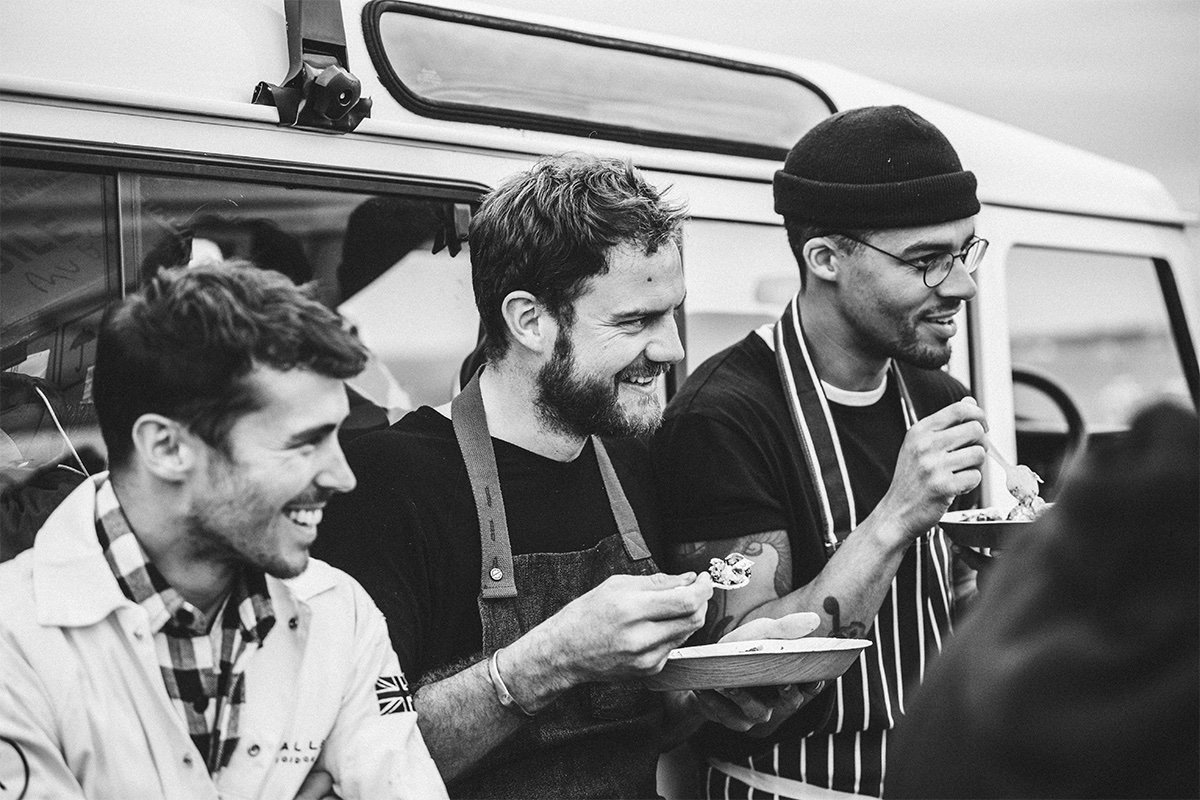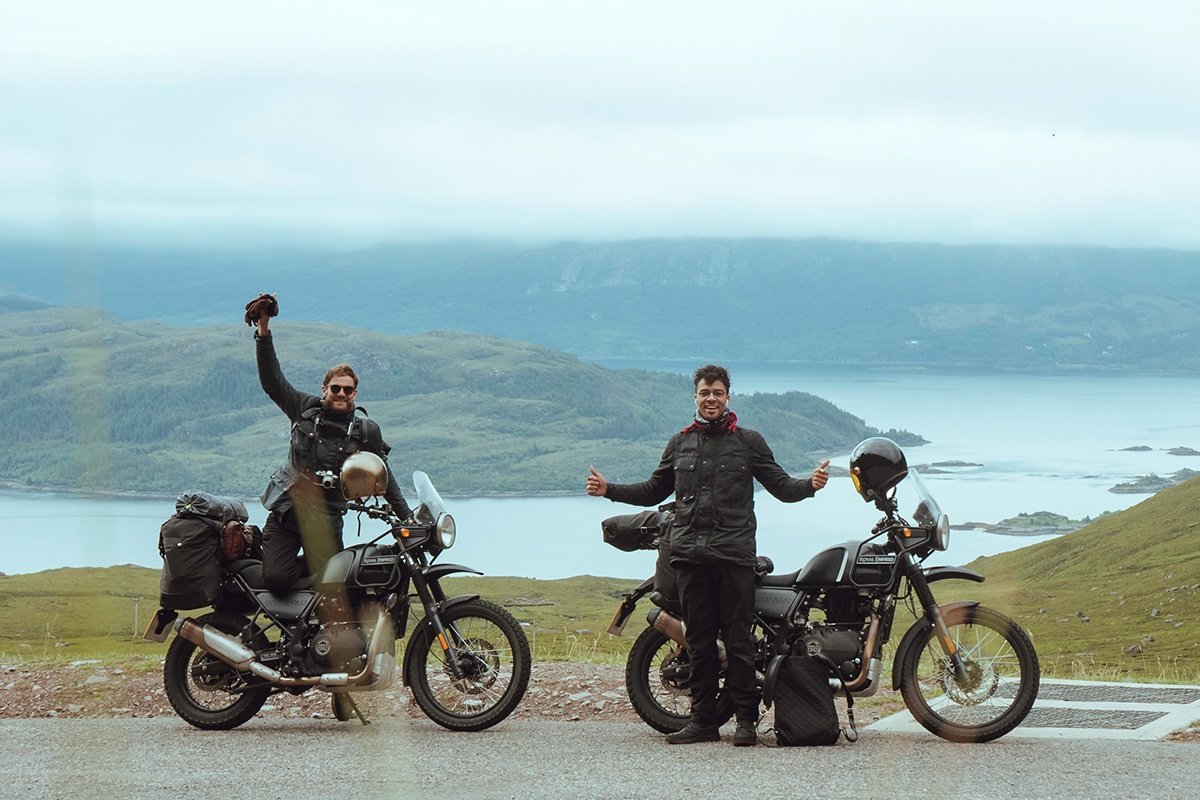 75 riders sitting around one long table to enjoy the family style feast. Wine and beers flowing. Stories from the day's ride being shared. A sense of communal purpose as well as individual accomplishment.
And this is where the deep attraction and infectious ethos of the rally can be found – in providing that escape from the routine and reconnecting with a shifted sense of appreciation and priority.