RALLY
The Great Malle Rally 2022
Official Film and Gallery
 Films by Sense Films / Photos by Shane Benson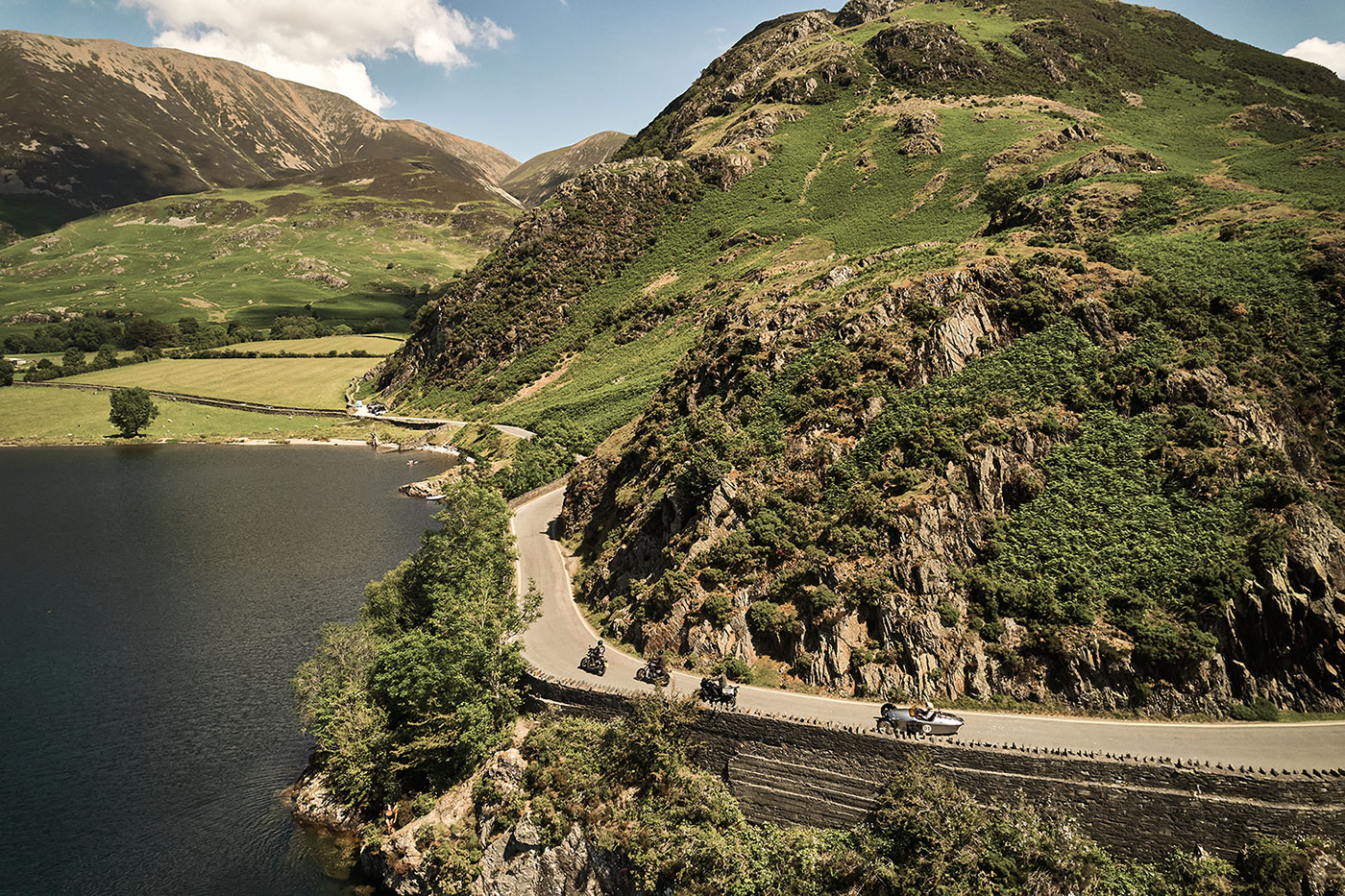 ---
The Great Malle Rally 2022 was a very different experience this year and a really special moment. Not only did the motorcycle gods smile down on the Rally teams this year with the gorgeous weather, not a drop of rain hit the ground from the very first Rally flag on the start line at the Southern tip of Cornwall, to the finish line at the very Northern tip of Scotland, at the beautiful Castle of Mey, unheard of! But now that all international borders have opened up in 2022, we were honoured to welcome 100 riders from around the world. 26 countries were represented in the Rally, with riders coming in from as far away as Chile, Mexico, New Zealand, Singapore and many other far flung places, to explore the best of this small Island on 2 wheels. This is the true power of the humble motorcycle, to bring people together from around the globe, each of us connected by our shared passion for exploration, motorcycles and the thirst for real adventure.
This was our 6th annual Malle pilgrimage to the very Northern tip of Scotland, with 100 wild custom and classic motorcycles (and almost everything in between, including our first 3 wheeled Rally machine), riding 1500 miles across all of the wildest, the most beautiful and most diverse landscapes in mainland Britain, in one epic cross country adventure. As the sun set at almost midnight on midsummer at the very furthest tip of Scotland, overlooking the North Sea, as the golden sunset filled the Rally camp, with riders all chatting and laughing around the camp fires. 100 strangers, in the middle of nowhere, having each just completed the longest motorcycle Rally in the country, with firm friendships made and the Rally team bonds now stronger than ever, this is what real motorcycling is all about.
Thank you to each and every rider for joining this wild event, thank you for making the adventure. Godspeed.
---
THE GREAT MALLE RALLY SHORT FILM
A SHORT FILM ABOUT A LONG ADVENTURE
(Extended Riders Edit Below)
THE GREAT MALLE RALLY – THE RIDERS EDIT
The Extended Cut
The Great Malle Rally 2022 – Official Gallery
By Shane Benson