The Malle Mile 2018
---
An interview with The Malle Mile hosts – Robert Nightingale and Jonny Cazzola – about the start and ethos of the race.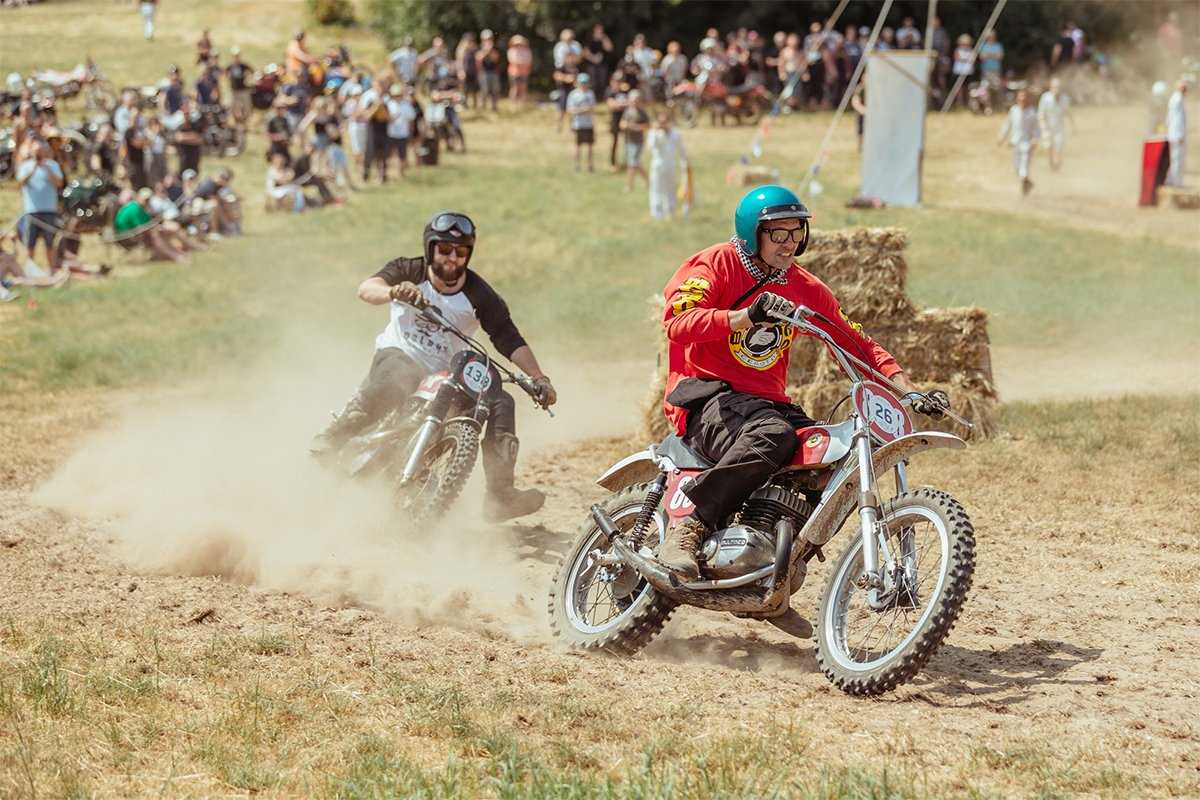 How did the Malle Mile come about?
We used to get ahold of old road bikes, GP100s, CB125's when we were young, about 11 or 12 on the family farm. We'd strip everything off of the bikes stick on some dirt tires, with race numbers made from electrical tape and create race tracks around the woods – resulting in a lot of fun and a few broken bones etc.
Skip forward 20 years and we were working late in the Malle workshop about 5 years ago (in the middle of a un-ending dark British winter) and we came up with an idea of hosting a summer motorcycle race where anything and everything had to race.
What is the ethos of the event?
Since we started Malle in 2012 our goal has been to inspire more people to go out and get lost on motorcycles – The Malle Mile was initially set up as a very informal, run what you brung motorcycle race, a race for anything on two wheels and a race that no one really wins!
Racing is a really exciting way to spend your weekend with friends, whether it's watching, riding or marshalling, but it can be intimidating and expensive and typically a 'non-inclusive' sport. We wanted to create the playing field for people of all ages, engine sizes and experience to come and get involved at all levels.
Where did the location come from?
Soon after we had this idea for this inappropriate motorcycle race, over dinner with a mutual school friend we got chatting to a guy who said he had an old BMW with a sidecar he wanted to show us, one thing lead to another and after a lot of gin he invited us to host the race on the lawn of his little place in South London. We dropped by to see the lawn at his "little place" and it turned out to be a rather big place built in the early eighteenth century – the ever beautiful Kevington Hall, designed by the same architect who designed the Bank of England.
What is it like to organise the event?
That first year we had about 50 bikes racing, from Honda cubs to Vincent Black Shadows and everything in between. Since then the race has taken on a life of its own. This year we had 489 motorcycles racing, in many different classes and events, from grass track sprints to hill climbs etc. The Malle Mile is hosted by us and it's a huge amount of work, but really the race is owned by the community of riders who race it, without them there wouldn't be a race at all, it would just be two blokes standing in a field waving flags at each other. So each year we focus on making it the most fun motorcycle race we could possibly host, no one takes it too seriously – ok a few do, but there's just a beautiful mix of men and women, young and old who love bikes and that passion for two wheels connects everyone in a unique way.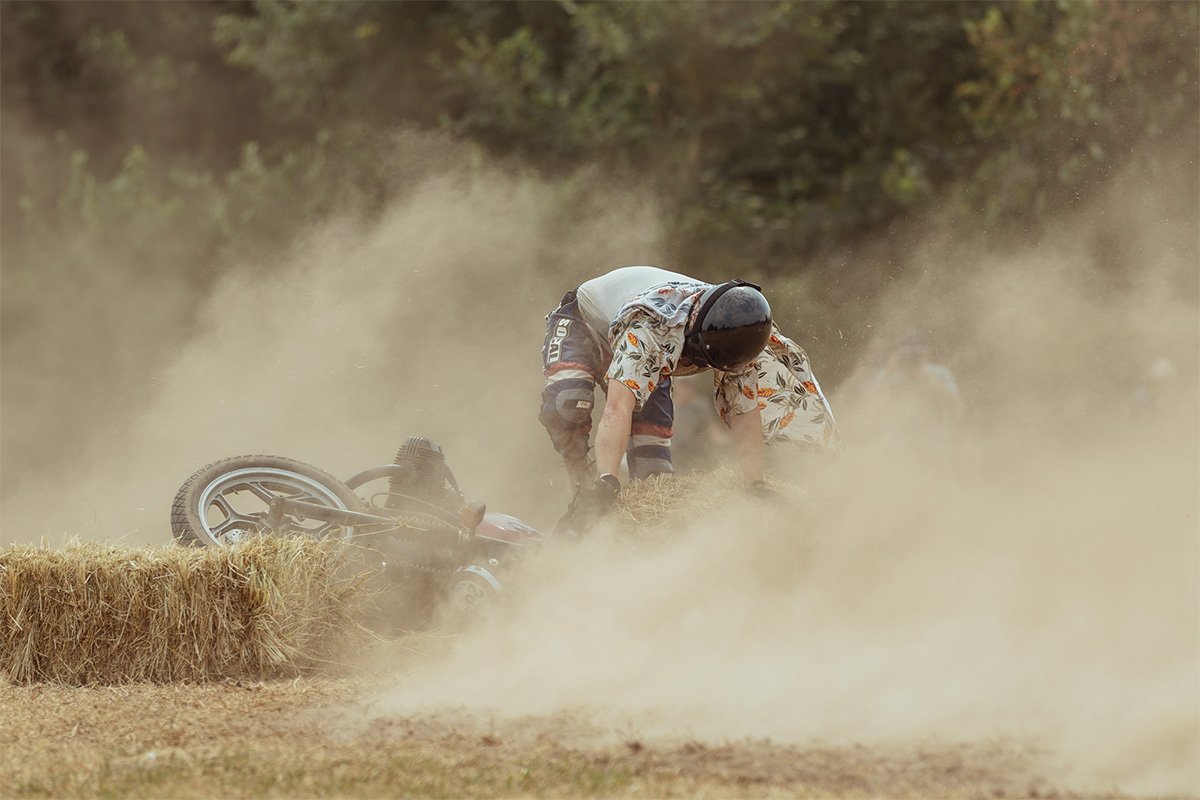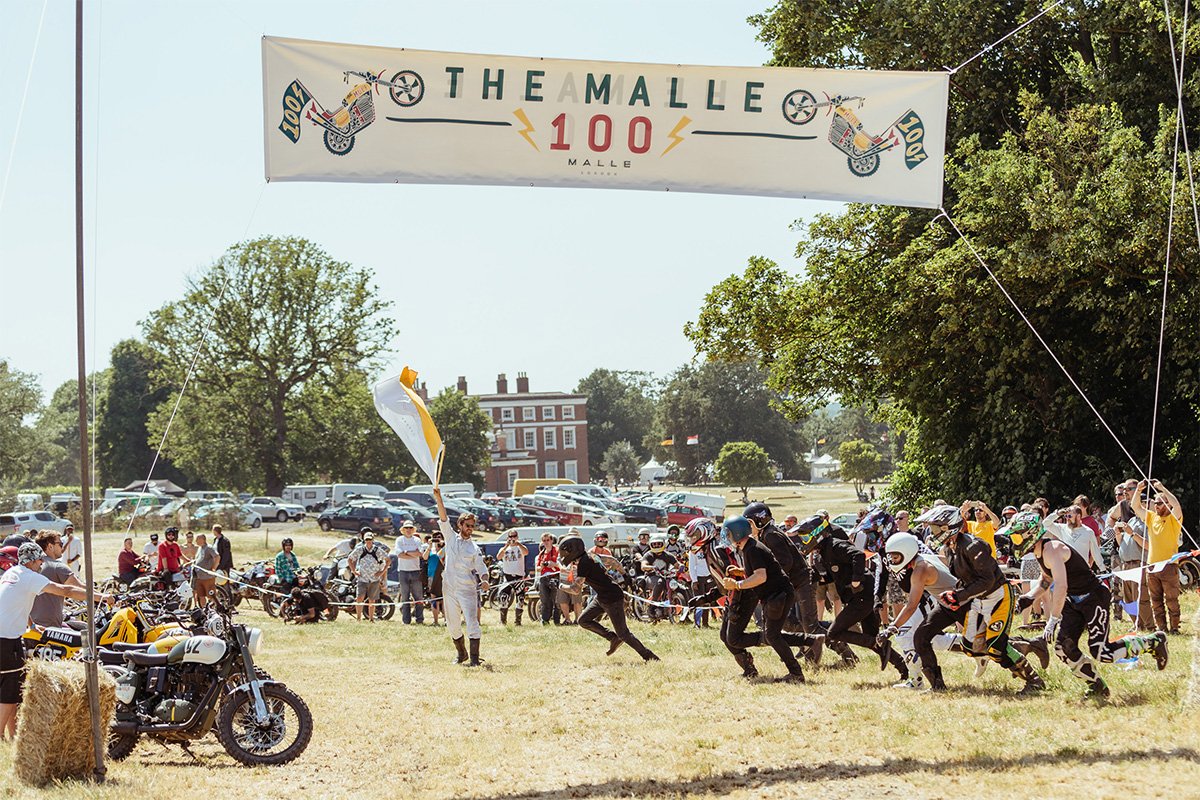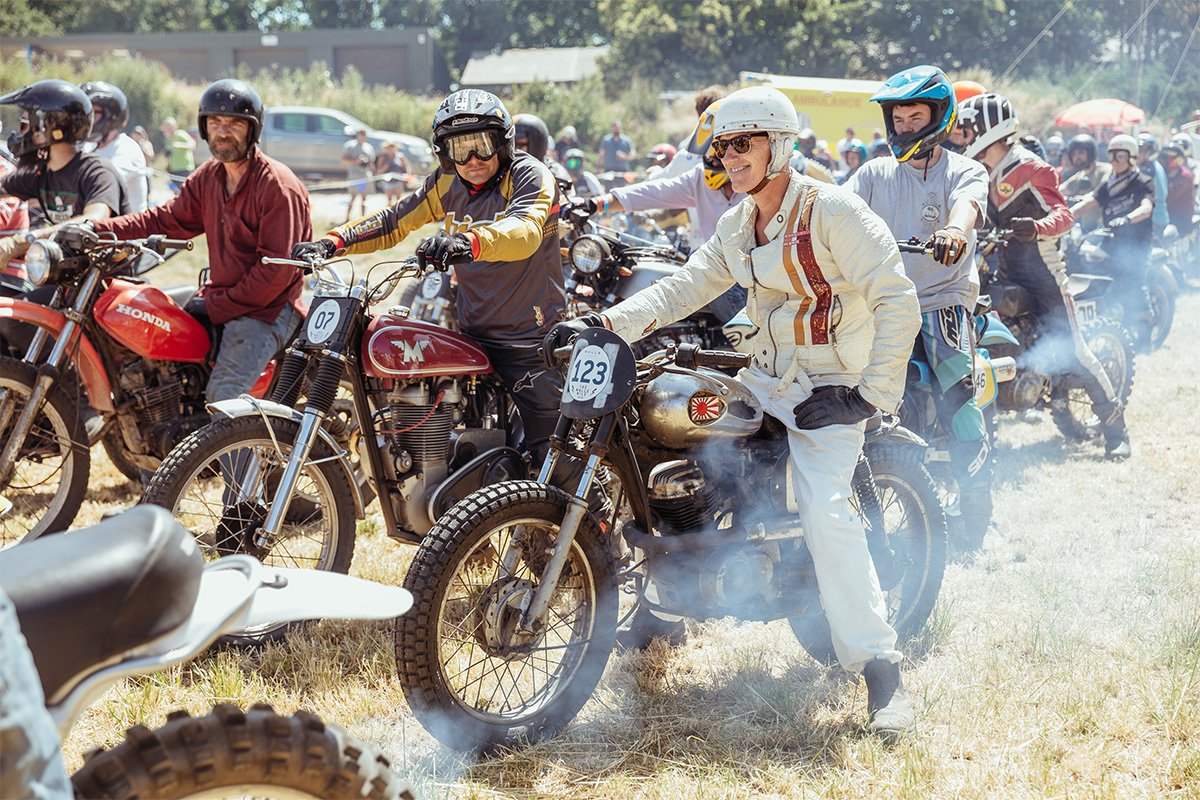 Where do you see the event going?
Three years ago we had an idea to create a new experience for our community and we hosted 'The Great Mile Rally' – the longest motorcycle rally ever attempted in Great Britain. It started at the very Northern tip of Scotland and the finish line is at the Southern tip of England, 1250 miles, 5 stages/days riding through all of the wildest landscapes in mainland Britain. It's hosted with a similar ethos and attention to detail/fun, but quite a different animal to The Malle Mile.
We've often discussed ways of taking The Malle Mile race out of London, or out of the UK to the U.S, Australia, Germany or France, but then we'd need to buy about 300 plane tickets to bring along all of our collaborators we've met over the years on the Mile start-line. So for now the home of The Malle Mile will always be in London, but we'd love to take it 'on the road' one summer and host the race in a different city every weekend, as some sort of traveling motorcycle circus – one day! We've definitely got enough motorcycle luggage to try and pull off some sort of mass-motorycle-migration.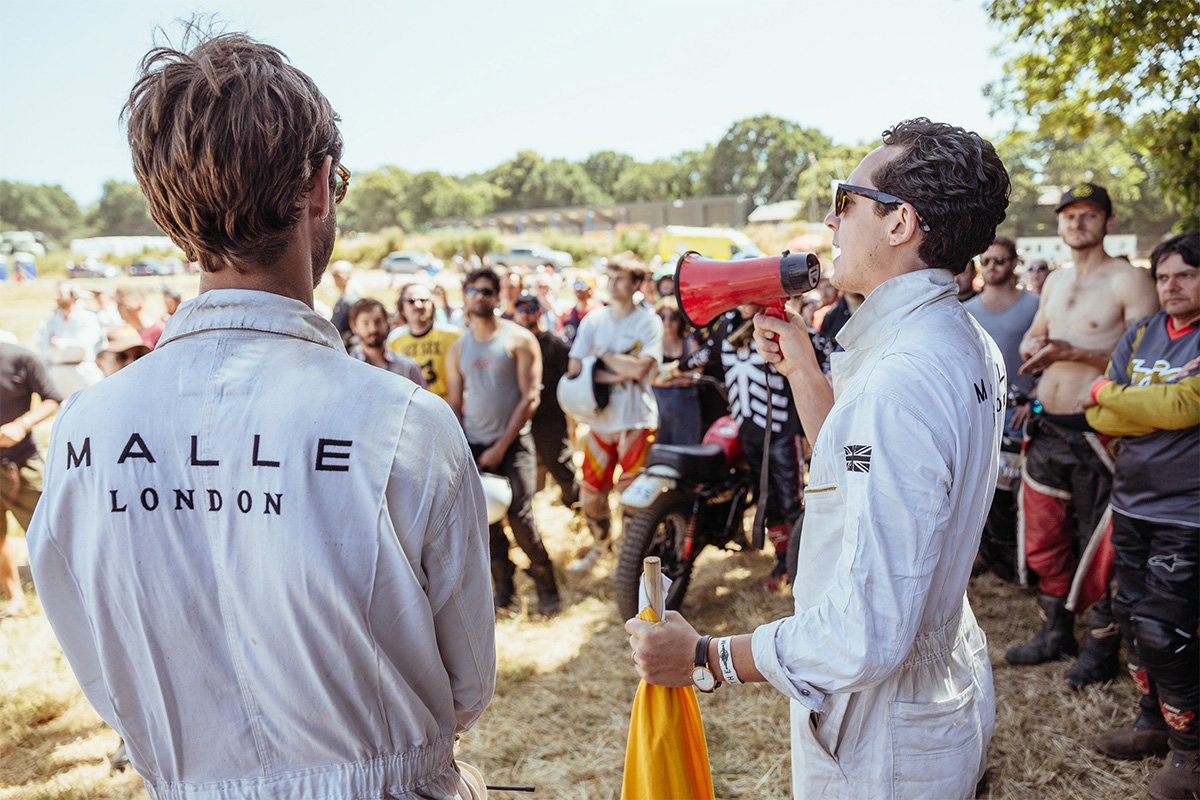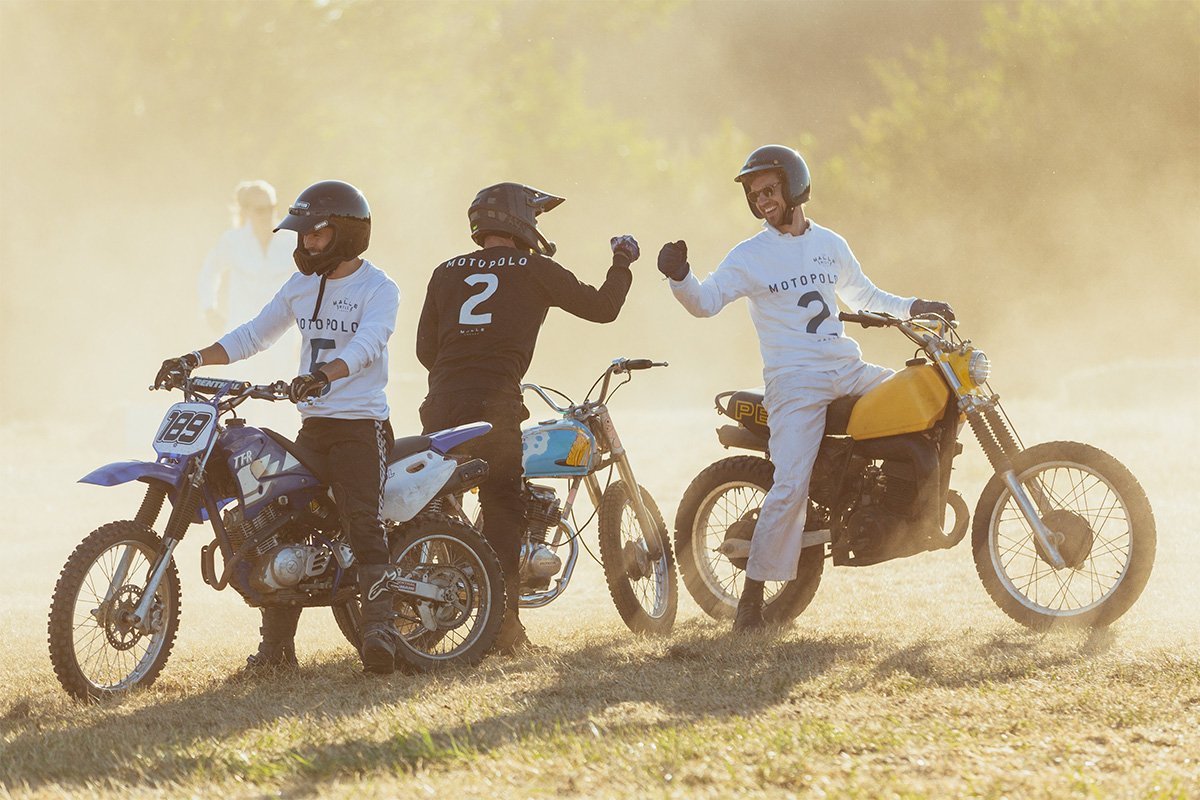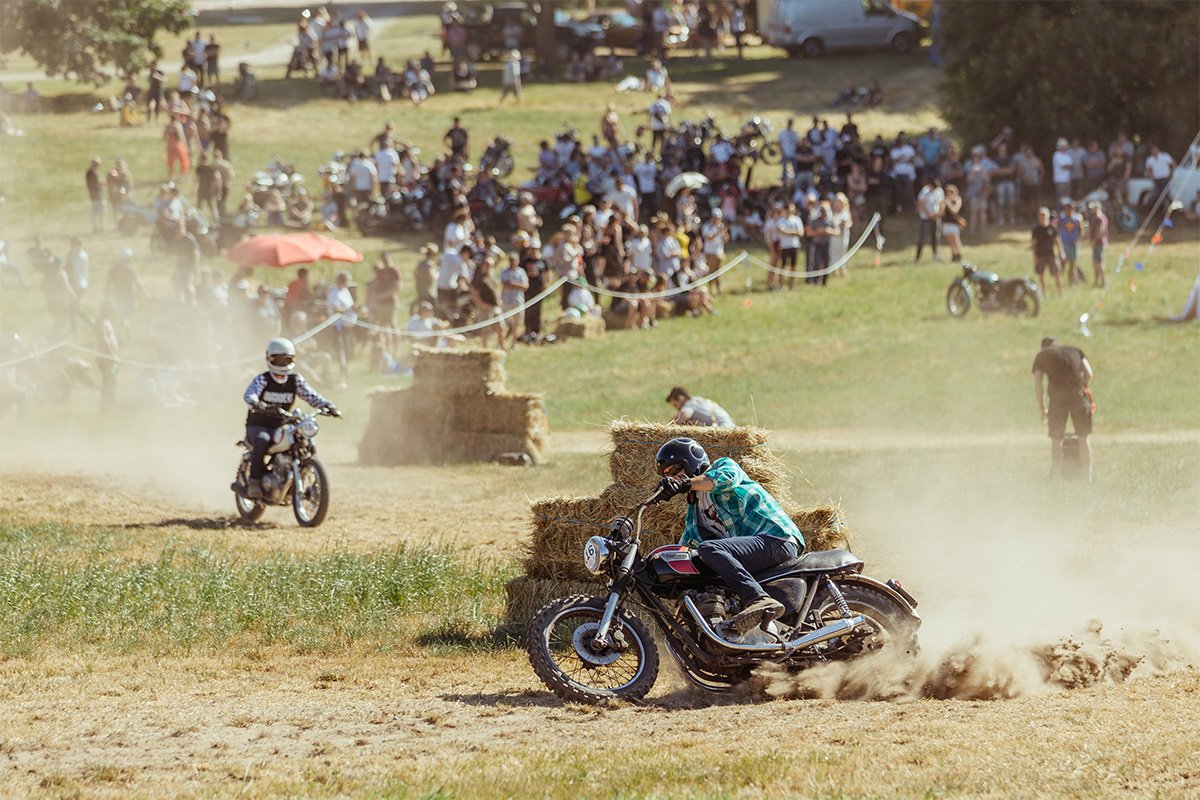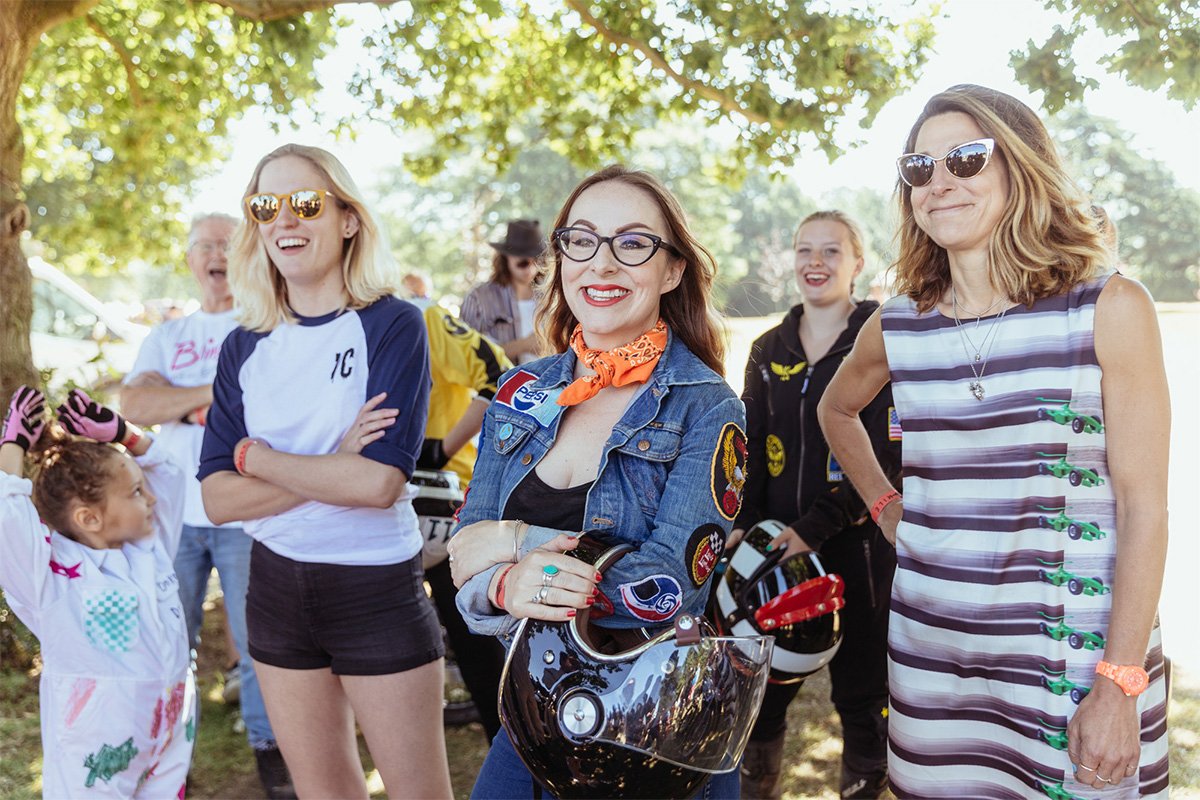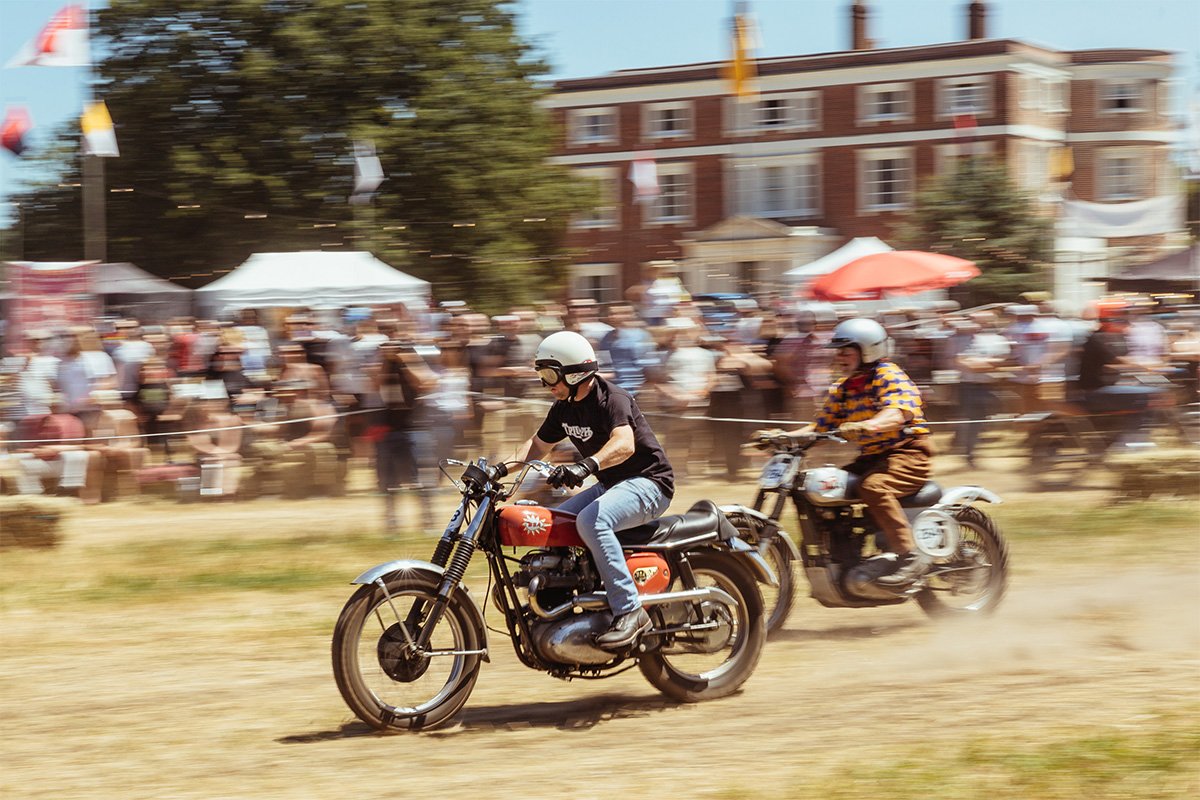 What are the highlights of the event?
Each year we invent a new race, or race-class, so no-one knows quite what to expect each year and this year the highlight was 'The Malle 100'. One hundred motorcycles racing ten at a time, on a mile long, 19 bend, off road dirt race – all on inappropriate motorcycles…. with a Le Mans style running start. It was absolute chaos, really fun to watch and even more fun to race.
We also hosted 'The Mini Mile' this year for the 4-8 year olds with Rebels Alliance, racing balance bikes down the Hill-Climb, by that count we had racers from 4 years old up to 87 years old at The Malle Mile, pretty special to have 4 generations racing and riding shoulder-to-shoulder – the oldest bike was a 1926 New Hudson and the youngest was a 2018 Indian FTR750. It's definitely become a key focus of The Mile and of Malle to get as many young (and older) people into riding motorcycles as possible, in a really unpretentious and fun way.